Life Outtakes 🎬 Mey-Yii Moves In Temporarily & We Eat Cardamom Shoots For The First Time 🎍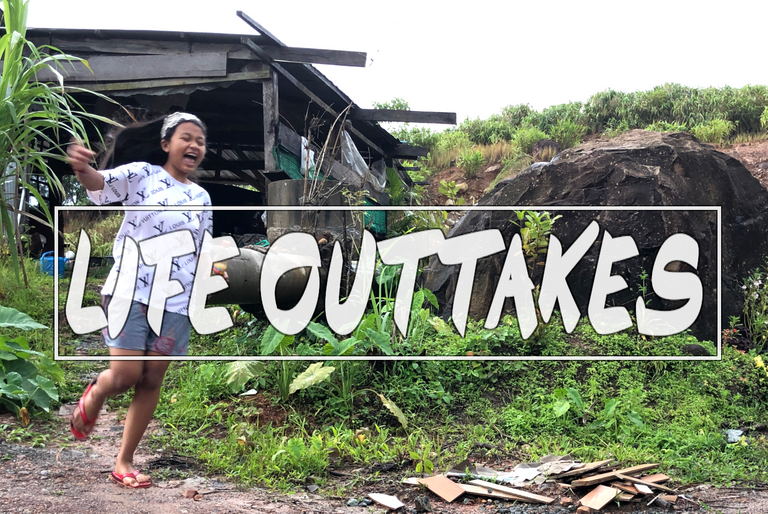 Mey-Yii's Grandma is on a gambling binge, so for the last several days she has been left in our care and sleeping at our place.
Eating Cardamom In The Cardamoms 🌄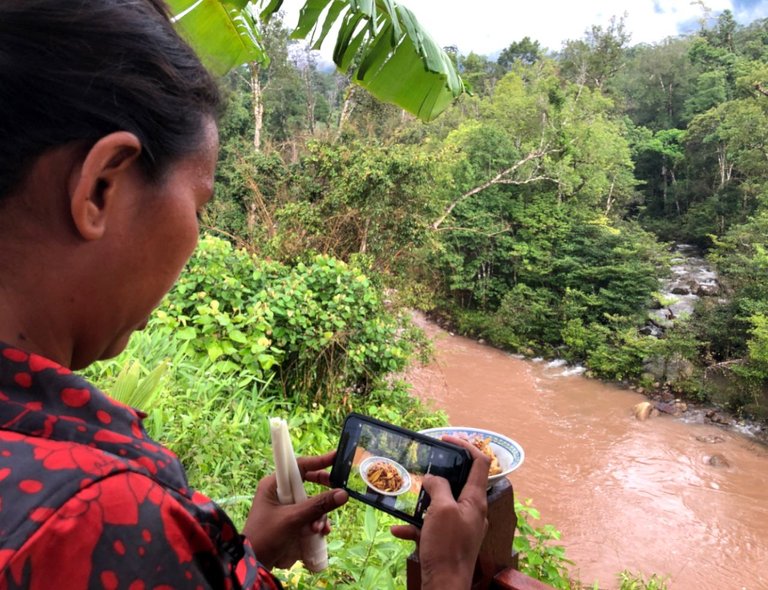 Today while I was in town working in the Piaggio Ape Hive mobile office, my wife saw that our neighbors were selling cardamom shoots for $15 a kilo. That is really expensive for Cambodia, but we live here in the Cardamom Mountains, so we might as well take an opportunity to eat cardamom while living here. We never even knew parts of the plant were edible beyond the fragrant seeds, but I can see why it's not a popular food, these things taste like Tiger Balm, very bizarre.
Mey-Yii & Monkey-B Duo 👯‍♀️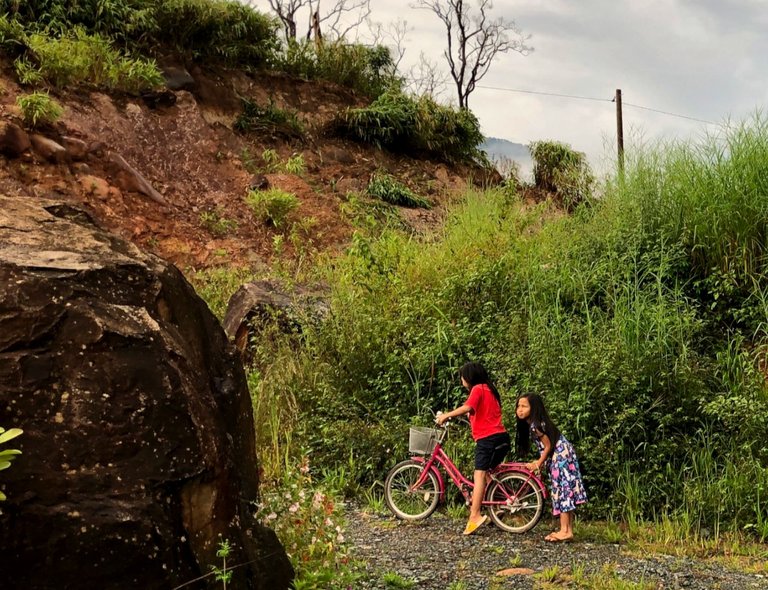 Now that Srey-Yuu is a teenager, she and Monkey-B have different interests and aren't the easy playmates they were at younger ages. Luckily Mey-Yii and Monkey-B are closer in age and have become close friends and playmates. What was meant to be a one-night sleepover has turned into Mey-Yii temporarily living with us.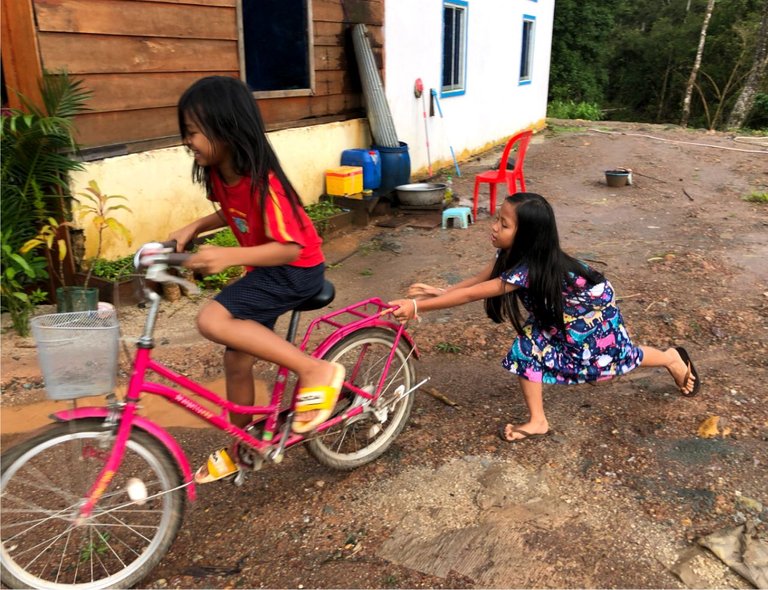 Her Grandma has communicated very little with us, but told us the casino in town is giving away a motorcycle this week, so she's been on a bender, apparently gambling hard and trying to win the motorcycle. I can only imagine the level of alienation Mey-Yii feels at this time, her Grandma already has a brand new motorcycle and a reliable pickup truck despite not being able to see well and drive beyond the village by herself.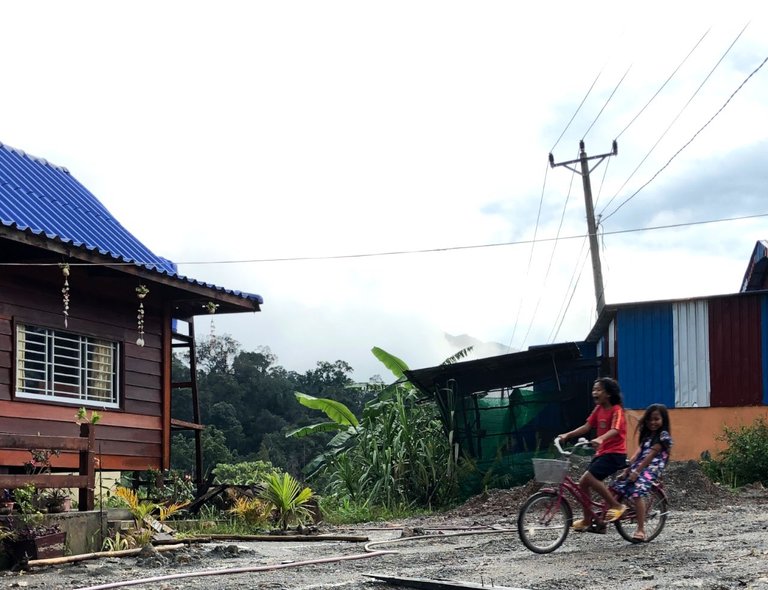 The overwhelming sentiment of the village is that we are naive and that Mey-Yii is a bad girl and a lost cause, but the people making such claims have households full of infidelity, addiction, wayward children, and other forms of social decay. Most of all we just want Mey-Yii to have the same opportunities the other children in the village have, and she's far too young to be responsible for the conditions she is surrounded by.
The Struggle Is Real 🐌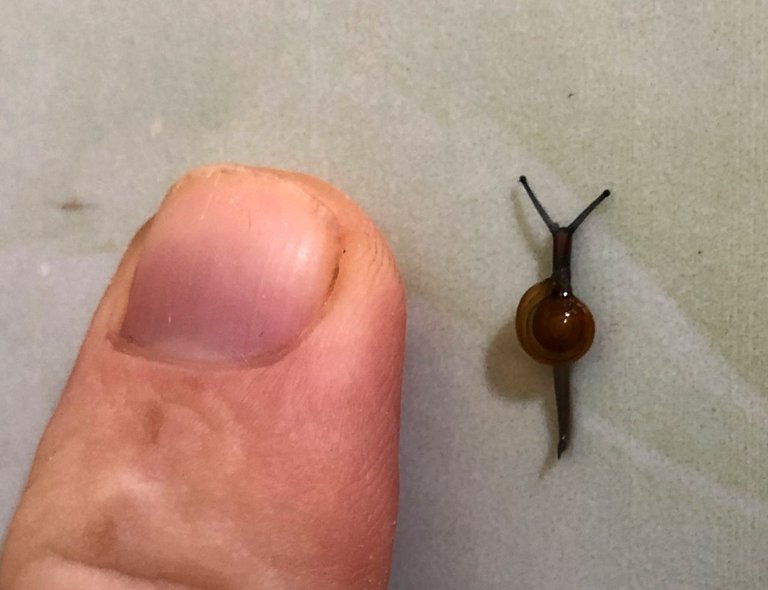 While in the bathroom taking a far too cold bucket shower and trying to catch my breath in between girlish shrieks, I saw this tiny little guy on the wall trying to survive against the odds. I couldn't believe how tiny it was, barely a fingernail, and yet all alone bravely confronting life's challenges head-on.

CLICK HERE TO JOIN HIVE AND START EARNING CRYPTO LIKE US
---
---