🤳 Mountaintop Selfies With Pov & The Kid Commuters 🛺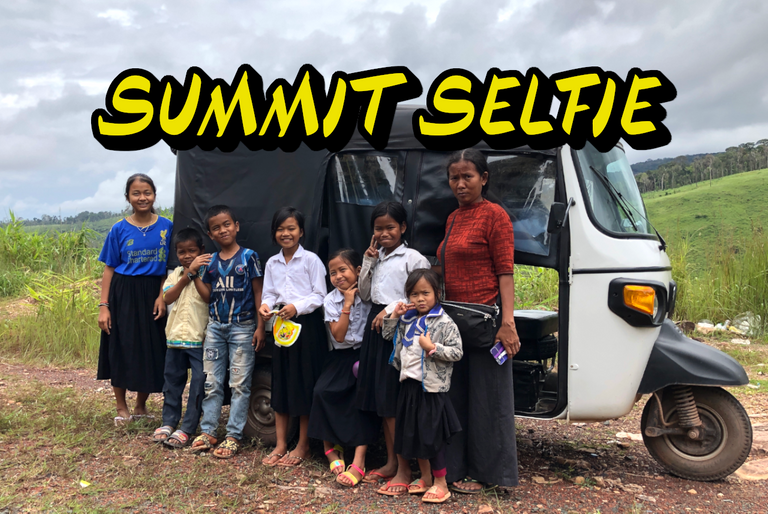 The slowest climb up the mountain pass is when Pov rides back to Steung Kach from Thmor Da with the kid commuters, so I broke up the journey with a mountain pass summit photo session.
Monkey-B & Mey-Yii 👯‍♀️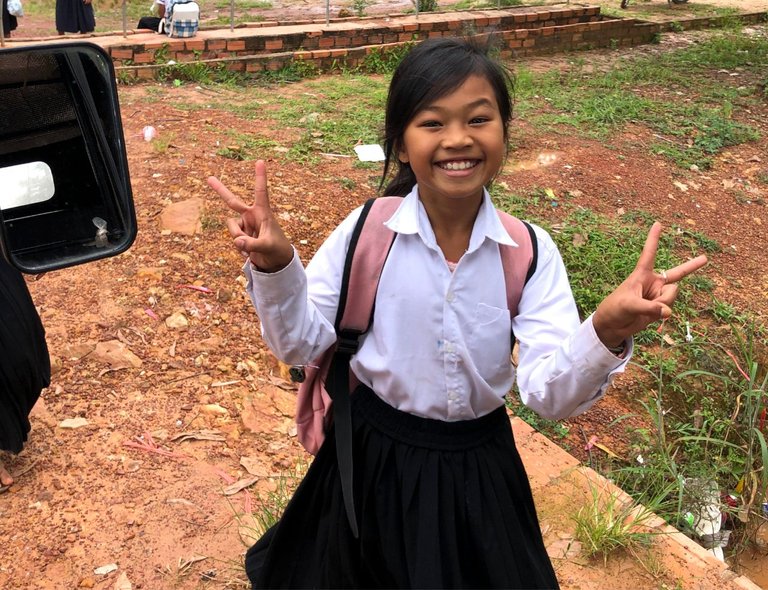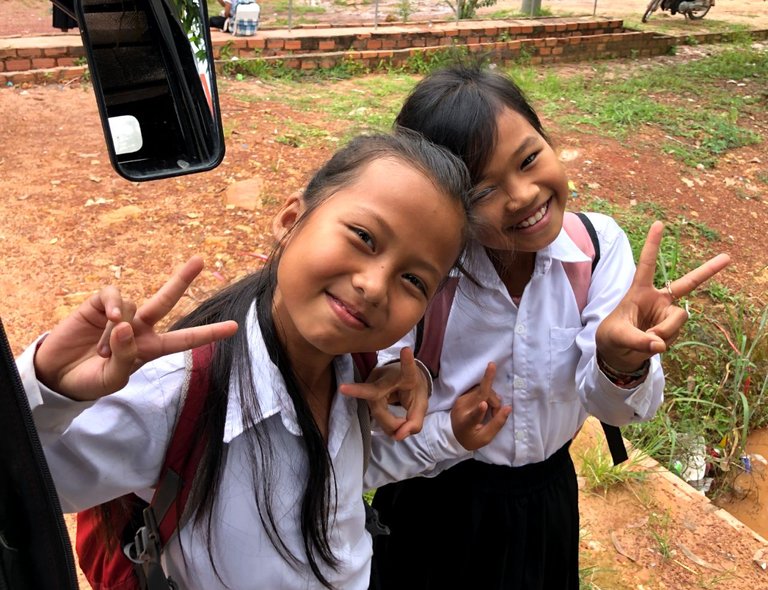 Mey-Yii isn't always a happy kid, but if she's well-rested and had breakfast, I've never seen her come out of the school without a smile plastered on her face. She's become Monkey-B's best friend whether she knows it or not, and these two are inseparable when at home.
School #2 & Summit The Pass ⛰️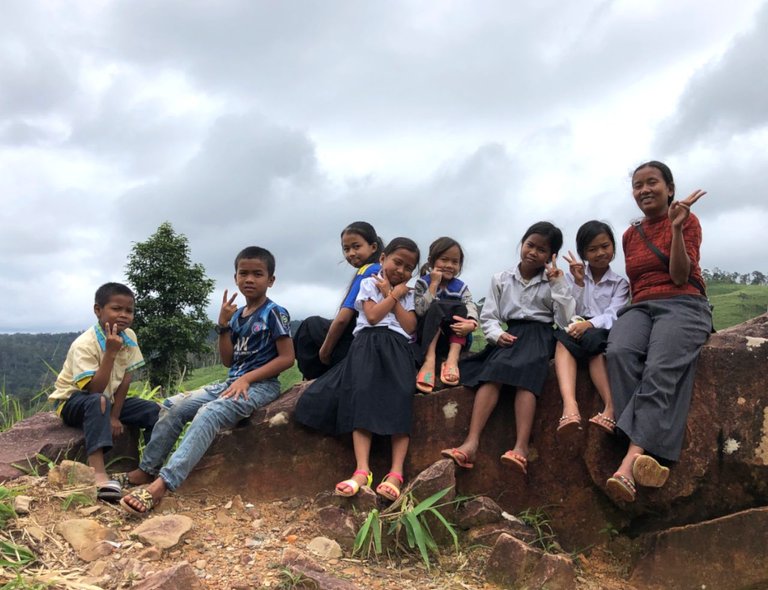 I can't remember why my wife joined me on this trip, it was already a few days ago, but I believe it was to do some shopping in the town. I do know that she doesn't enjoy my new style of commuting where I set up a mobile office for 4 hours in the tuk-tuk and find some abandoned land at the edge of the town to park and work on. It's hot, sometimes muggy when it rains, and very crammed, so I don't think she'll be joining me on this commute anymore.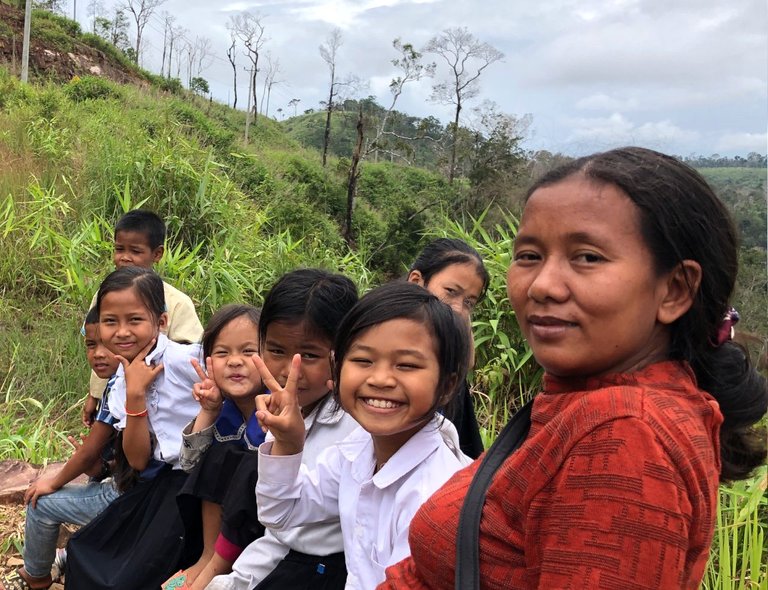 After swinging by the other school on the way home to get 4 more kids, creating a total number of 2 adults and 7 kids onboard, we climbed very slowly up the mountain pass. Alone in the tuk-tuk, I can return home in 35 minutes, but with the 9 of us onboard, the journey takes just over an hour. I am only working with 8 horsepower of diesel fury anyhow.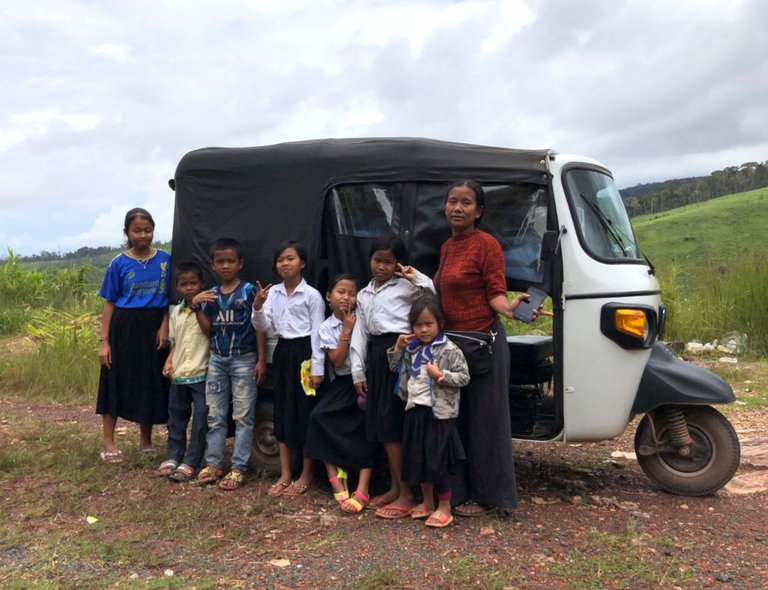 After 30 minutes, we'd arrived at the summit of the steepest pass, and I could see that morale was low from the super slow ascent. I surprised everyone by pulling over and announcing it was "selfie time." After I said that, I immediately realized they weren't selfies because I (the photographer) am not in any of the photos.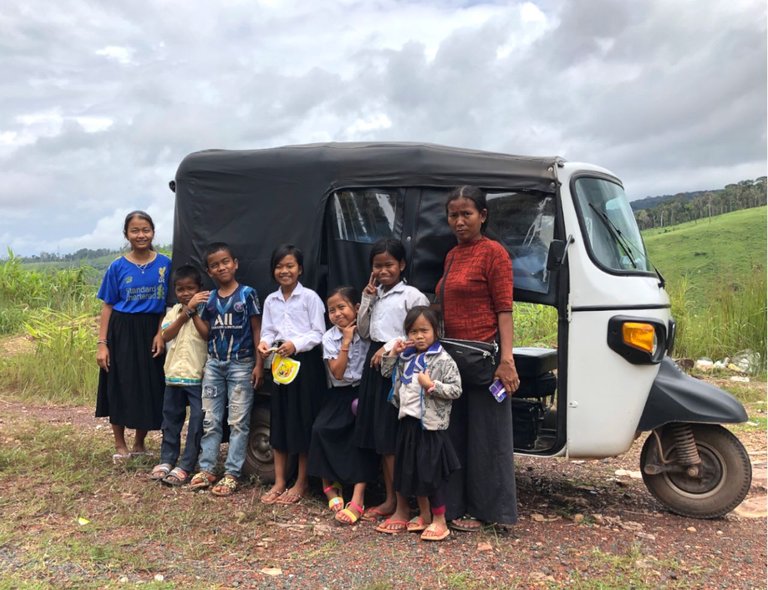 The last (above) photo, I asked everyone to "make a crazy face," and this elicited some laughter and silly poses. After that, it seemed my passengers were rejuvenated and feeling goofy, so we piled back in and continued the back half or our journey.

CLICK HERE TO JOIN HIVE AND START EARNING CRYPTO LIKE US
---
---