My Vegan Masala Chai Recipe ☕ Because Plain Tea Is Just Boring 🤷‍♂️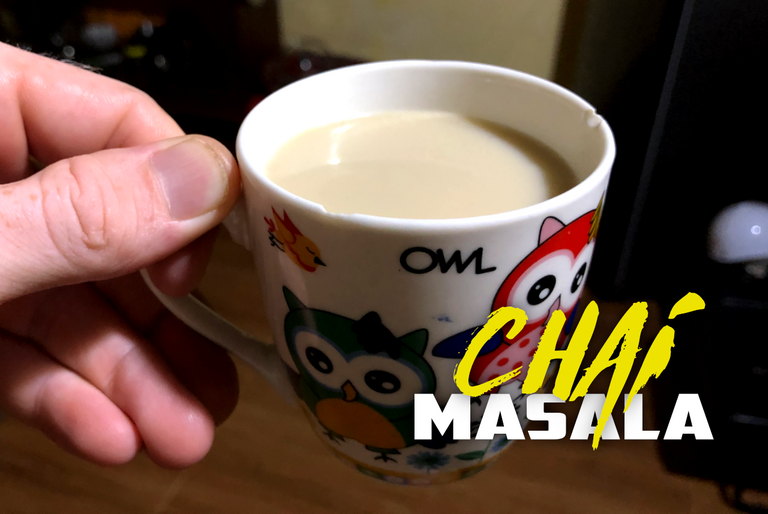 My daughters have been begging me to make masala chai for them to take to school in the morning, so I decided to prepare it the night before. I think they prefer iced chai, so this gives me the time to chill the chai in the fridge so they can have a refreshing drink at school during the heat of the day.
This recipe is plant-based and makes use of soymilk which you could easily exchange for the real deal if that's your thing. However, if you choose to use plant milk substitutes, be careful what you choose. Rice milk will create solids, on the bottom of the pot, basically chai cheese, and oat milk will thicken when heated, creating a chai porridge, so I recommend you stick with good ole' plain soymilk.

☕ Masala Chai Ingredients ♨️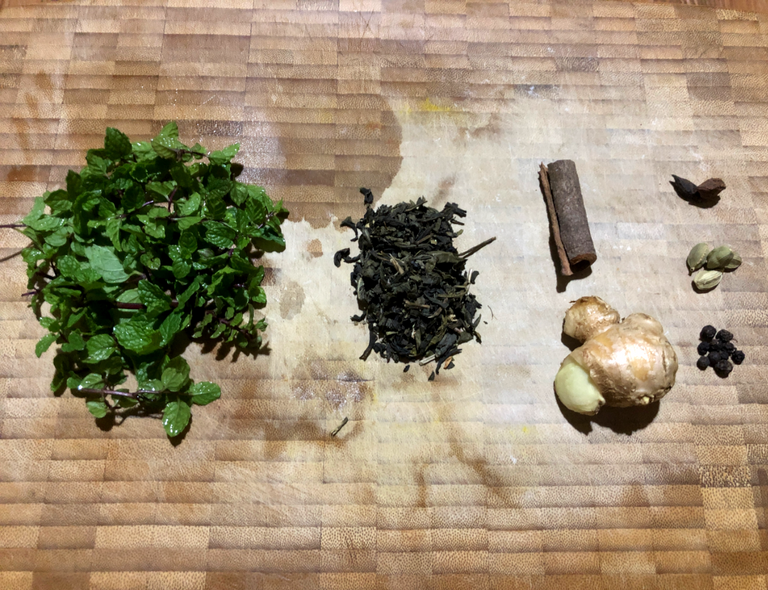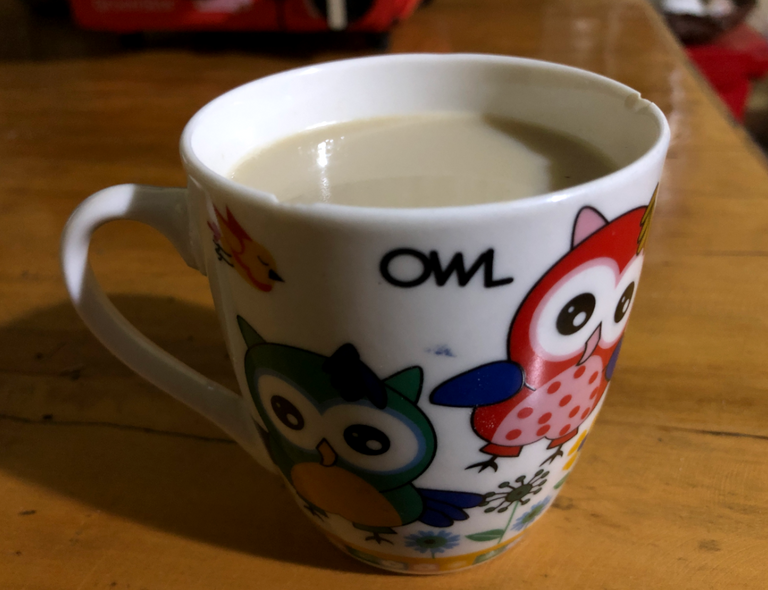 water | 4x cups
soymilk | 2x cups
loose tea | 2x tablespoons
cardamom pods | 4x
star anise | 2x broken pieces
ginger | ping-pong ball sized piece
whole black peppercorn | 10x
cinnamon stick | 1 x big piece
fresh mint | 1x handful
palm sugar/jaggery | 4x tablespoons

👨‍🍳 Preparation 🔪
STEP 1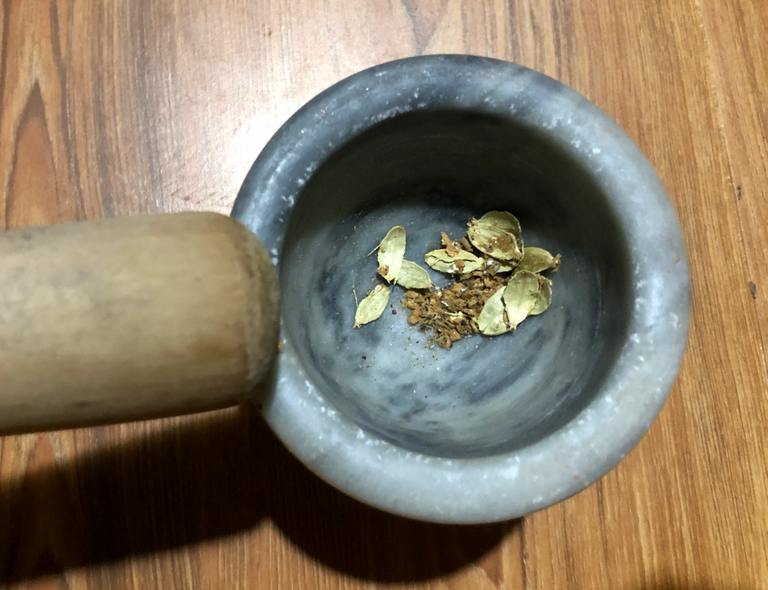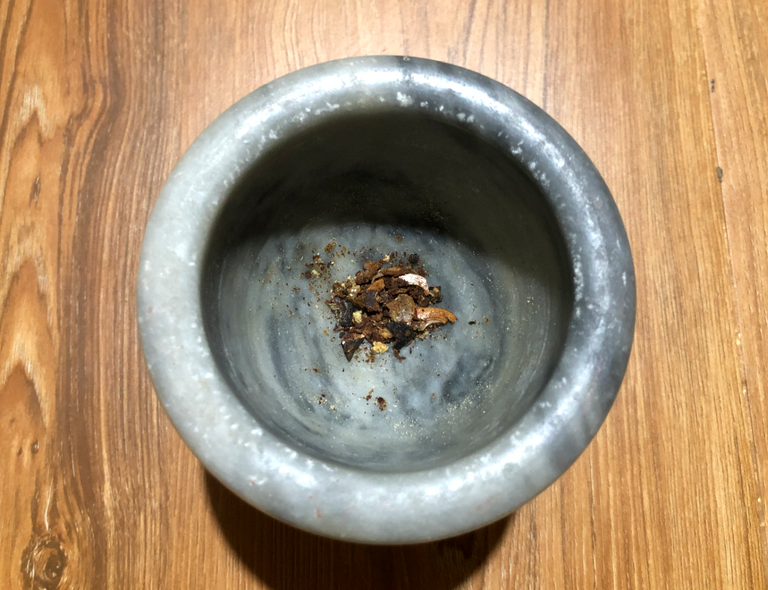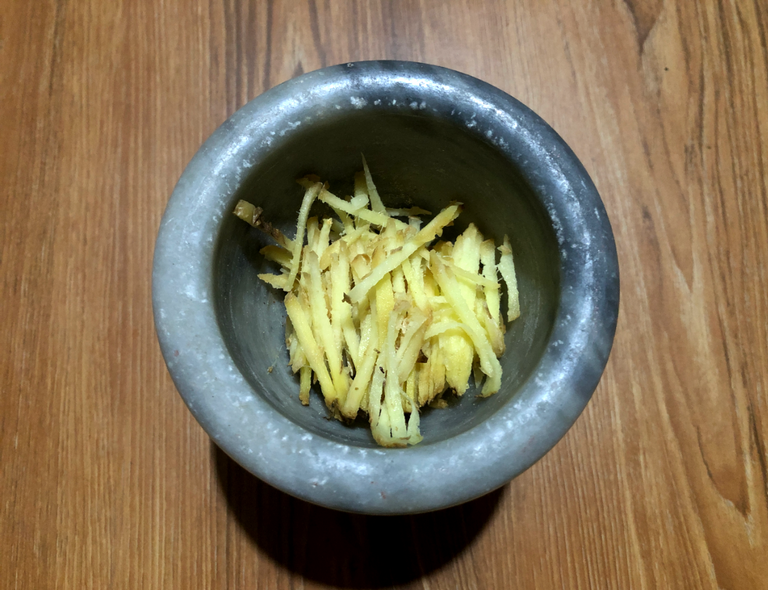 Bring the 4 cups of water to a boil in a pot, and while waiting for the water to boil, grind each of your whole spices individually. I don't smash the cinnamon stick, but I do break it into a few pieces, but I do like to crush the ginger a bit after thin slicing it. Add each of the spices to the pot as you finish them, then add the mint and cinnamon stick.
---
STEP 2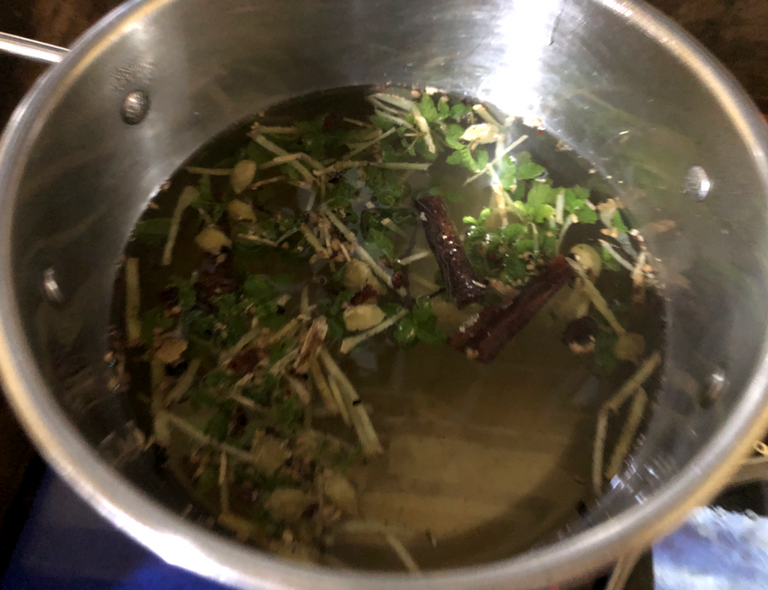 Cover with a lid and bring to a boil, then reduce heat and simmer 10 to 15 minutes.
     You can boil the spices as little as a couple of minutes if you are scared of spiciness, but after 15 minutes it does no good to simmer any longer because most of the flavors have already come out.
---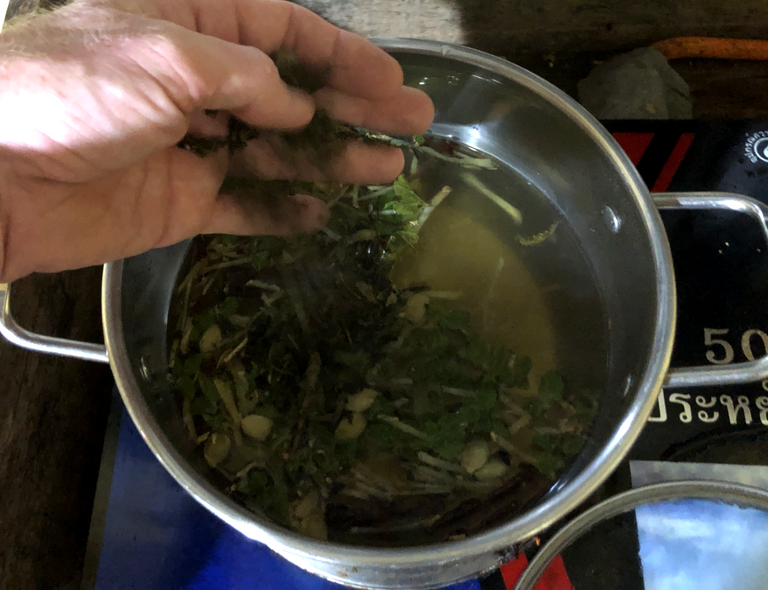 STEP 3
     Now add the tea leaves and simmer another 5 minutes. It is most common to used gunpowder black tea when making masala chai, but here in Cambodia we don't have it, so I make use of a Cambodian loose green tea, and it works very well.
---
STEP 4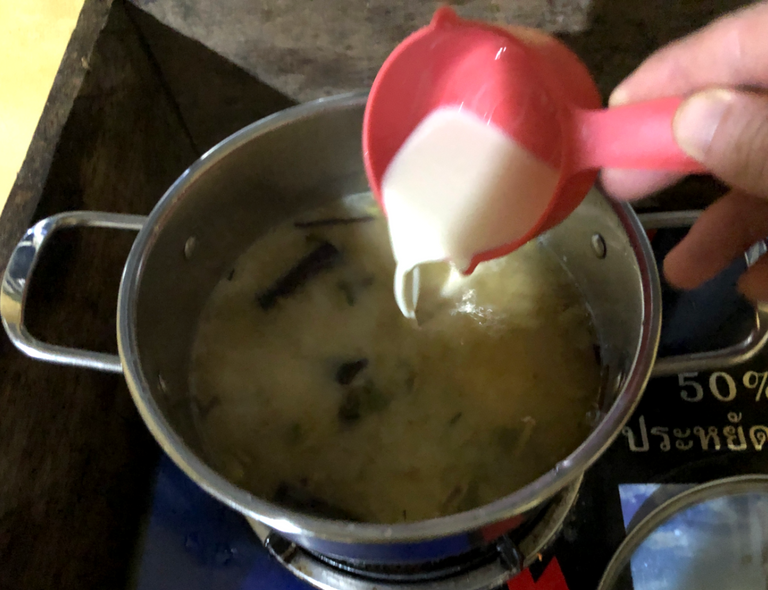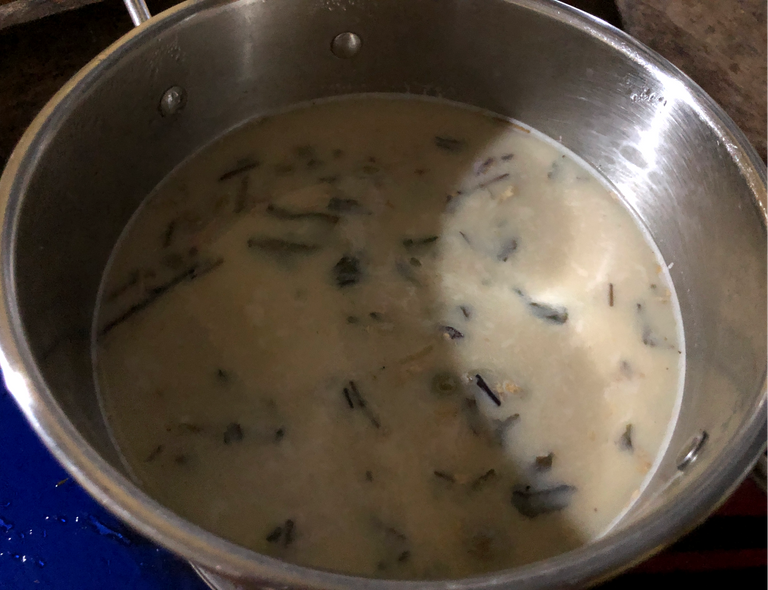 Add the soymilk or plant milk of your choice and slowly bring back to a simmer. When the chai reaches a simmer, increase the flames to double-boil your chai. This basically involves rapidly boiling the chai until it nearly foams over, then removing from briefly and repeating the process. This helps the chai to be frothy and creamy, and if you don't like this method you can simply pull the tea by pouring back and forth between cups just before serving.
     Strain the chai through a colander, add the palm sugar and stir until it dissovles, then serve immediately.
---
☕ You Just Made Masala Chai Yo' ✊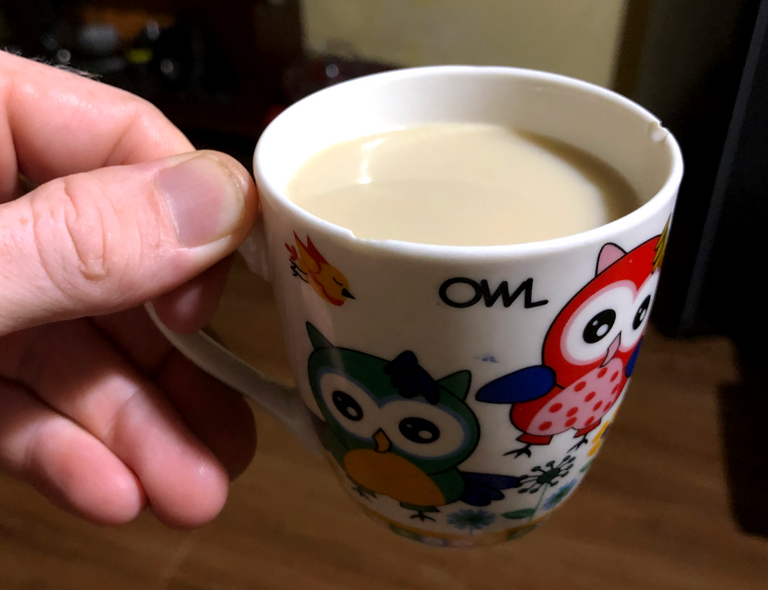 I apologize for the lack of quality photography in this post, but I did make this at 1am and our house only has one light bulb in the kitchen. My daughters leave too early in the morning to make chai before they leave, plus they prefer it chilled, so that's why I've made it in advance. I snatched a couple hot mugs for myself before setting aside the rest for my daughters.
     Experiment until you discover your own recipe. Some folks do a 1:1 ratio with the water and milk, and others like me do a 2:1 ratio like I did in this recipe, mostly because it's more economical. Also, experiment with other spices like fennel seeds, fenugreek seeds, black cardamom, saffron, etc., until you find the right magic for your mouth.

CLICK HERE TO JOIN HIVE AND START EARNING CRYPTO LIKE US
---
---