🛺 New Mobile Hive Office Alleviates 50% Of Monthly Diesel Costs 👨‍💻 Monkey-B Becomes Head Dishwasher 🧽 & Watch Srey-Yuu In Terror 😨
I no longer make the roundtrip journey to school twice a day, and instead I now set up a mobile office in my tuk-tuk on some abandoned land.
Fail Then Go ☕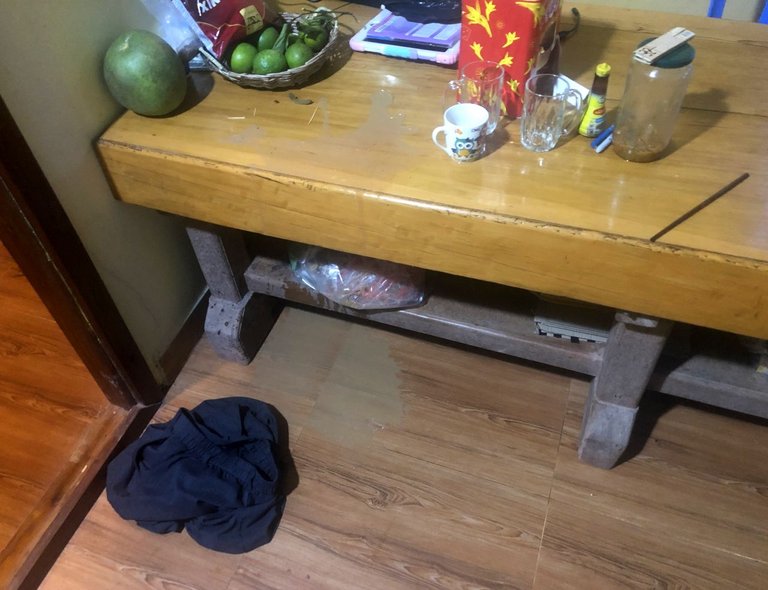 Normally I start my mornings on too little sleep and with too little time, and it's often only a cup of coffee I have time for before rushing out the door to take the girls to school and work inside the tuk-tuk for 4 hours before returning home. I would love to eat breakfast, but sleep takes precedent these days. Well, on this morning I knew I was going to have a bad day after spilling my cup of coffee all over the place before taking a sip, and with no time to make an attempt number two.
The Mobile Office Space 👨‍💻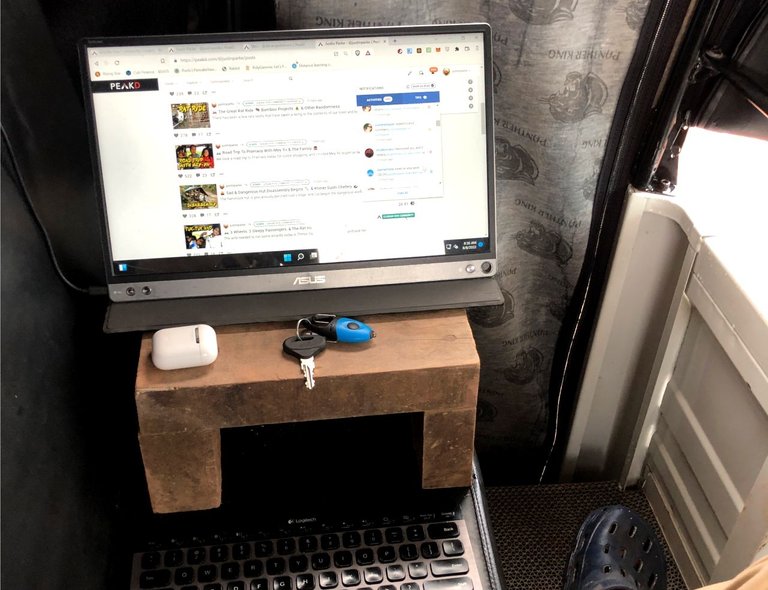 After traveling about 40 minutes and descending the mountain pass, I dropped the kids off and headed over to some abandoned land across from the "hospital." You don't want to visit the place with anything more severe than a sprained ankle, it's very remote, underfunded, and underequipped.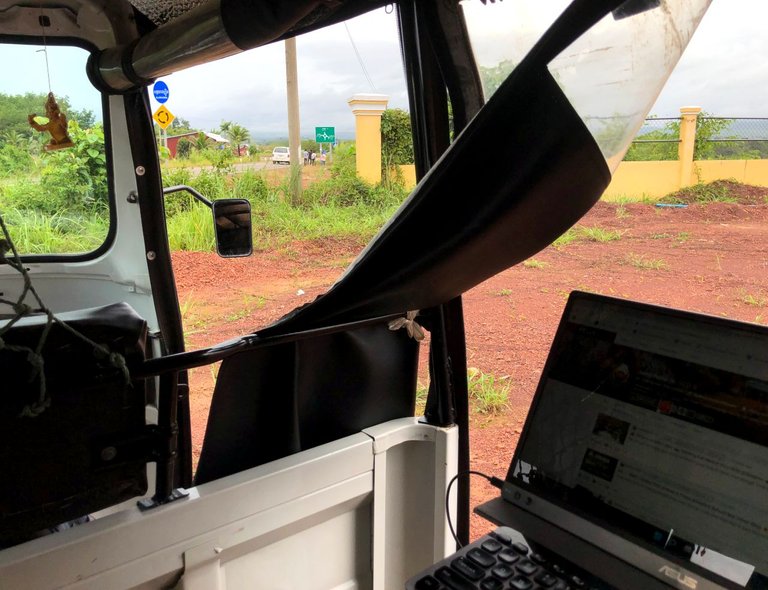 I bring my camping battery and my mini pc, and it usually takes me another 10 minutes from school to reach the land, set up my work station, and being curating, posting, etc. It's almost either raining or overly sunny and way too hot inside. We are so close to the Thai ocean here that storms can move over the mountains and reach me in less than 5 minutes. This situation is less than ideal, but it saves $2 to $3 a day in fuel costs, and that is big money for my family and I. At 6 days a week, that can ave us up to $72 a month, so it's really not a choice given our current situation.
Monkey-B Elected Head Dishwasher 🗳️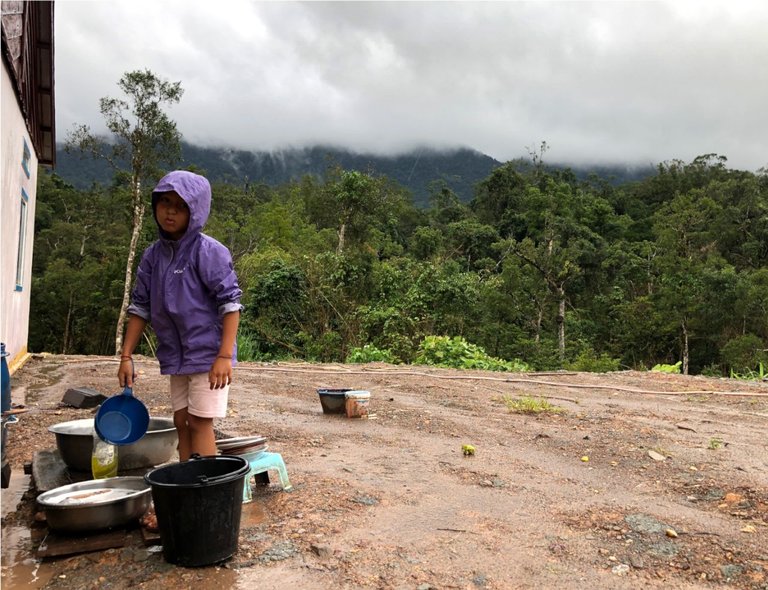 After a recent family vote, it was determined that Monkey-B needs to be the main dishwasher so that Srey-Yuu can begin learning more complex and time-consuming household chores. Her enthusiasm is so thick that you can cut it with a knife, just look at the above photo for evidence.
Mess With The Best, Die With The Rest 🥷
     For some reason Srey-Yuu thinks she is more alert and aware than me, and sometimes I have to prove she's wrong by hiding and scaring the noodles out of her. Hiding behind the front door is the low-hanging fruit of terrorizing her, and in both of these GIFs you don't really need audio because your imagination can almost play the sound of her screams.
     The above scare is my choicest one, perfect timing, an accomplice in Mey-Yii, and also I managed to catch the reaction on camera. I have watched this one far too many times, and I still can't stop laughing in satisfaction.

CLICK HERE TO JOIN HIVE AND START EARNING CRYPTO LIKE US
---
---