👷‍♂️ Our Fence Project Enters Extreme Terrain 🚧& Random Life Outtakes 🎬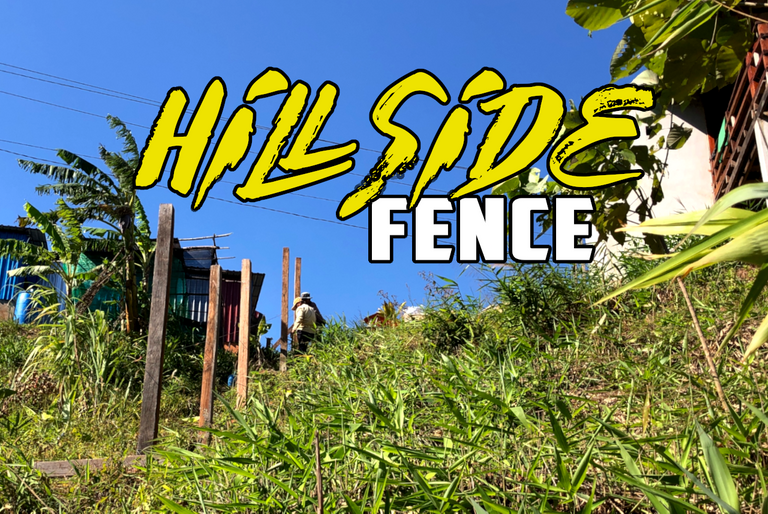 Some of the last fence posts are going in the ground, and soon we will be putting up rails and pickets, but not without some challenges along the way.
Reluctant Helper 🙅‍♀️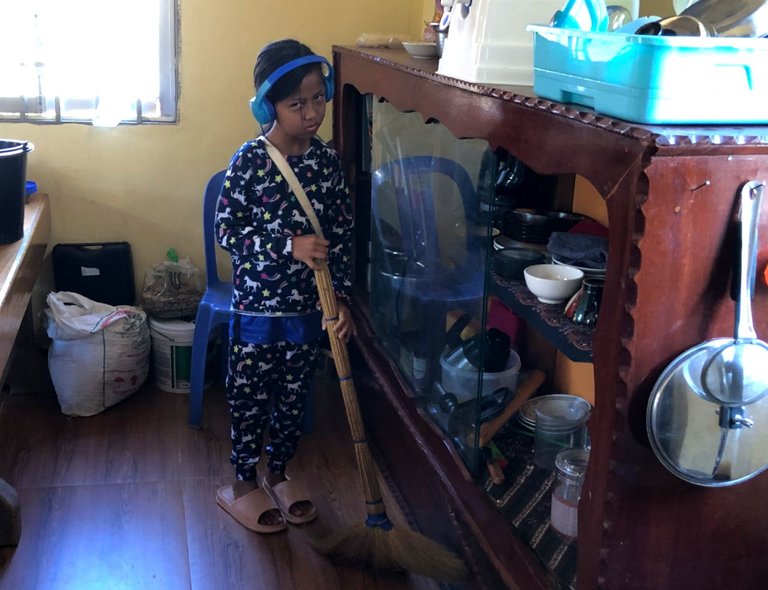 @sreypov has been out of town for a few days visiting family, getting some dental work, and hopefully renewing my visa for another year. The visa process is beginning to get very expensive and complicated, and this year will cost me nearly $600 just to exist in Cambodia for a year. This is more than I ever pay in taxes in the USA, and here in Cambodia these visa expenses now set me back two months of earnings.
     I've been a bit stressed over this situation, and not only that, the visa is actually very difficult to get now because there are very few categories. A working visa is basically the only way for me to stay here longterm, but now a work permit is required alongside the visa whether you are working or not. Your work permit must be sponsored by an employer with a Cambodian tax ID, and needless to say Hive doesn't have these credentials, and this is my conundrum.
Dishwasher & Podcast Fan 🎧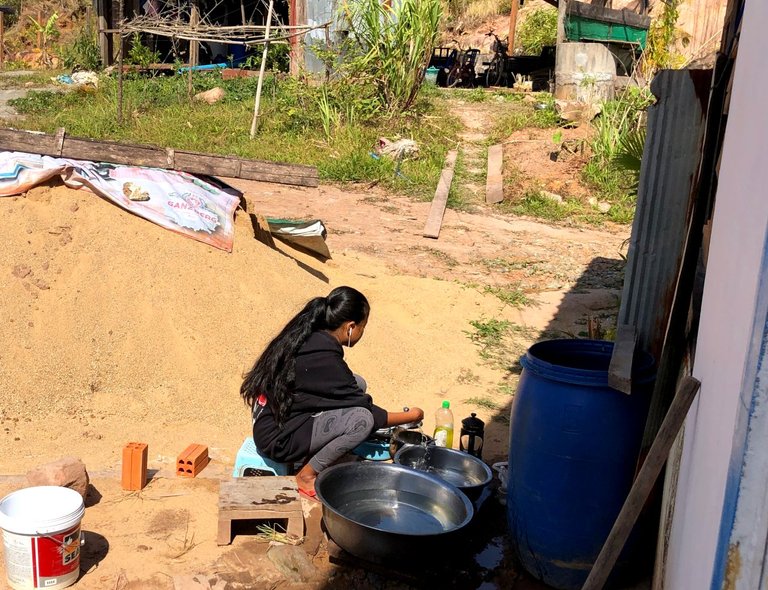 @srey-yuu now studies a Cambodian version of a full school day now that she's in 7th grade. Students below this grade are usually done for the day before lunchtime, and that's one of the reasons holding Cambodia back, well, along with countless other educational problems. She now has less freetime, so she's posting less on Hive but still has some household duties to help with. especially with the mothership out of town. Dishwashing time is the choicest time for podcasts.
Lunch For Two 🍛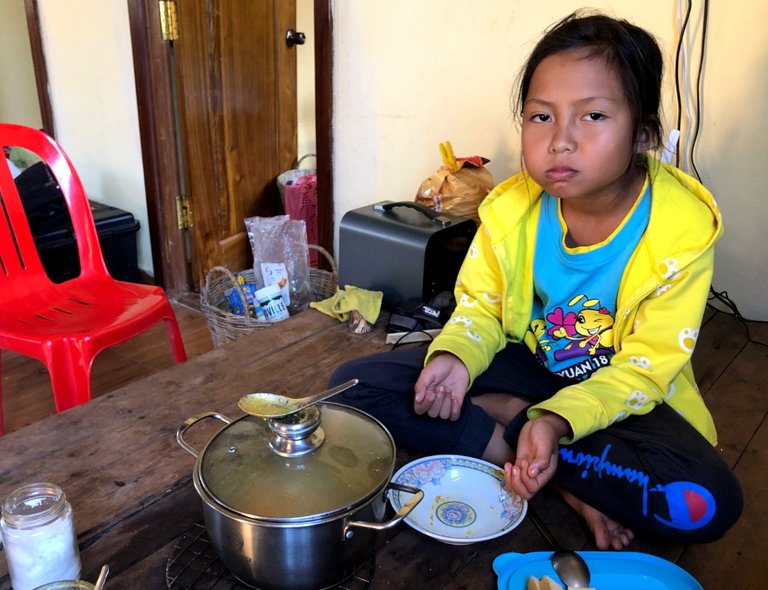 Monkey-B studies a half day and gets home before her sister, and with the aforementioned mothership out of town, on this day lunch was just Monkey-B and I. I whipped up a batch of shahi tofu and we enjoyed with some sandwich bread that was about to expire.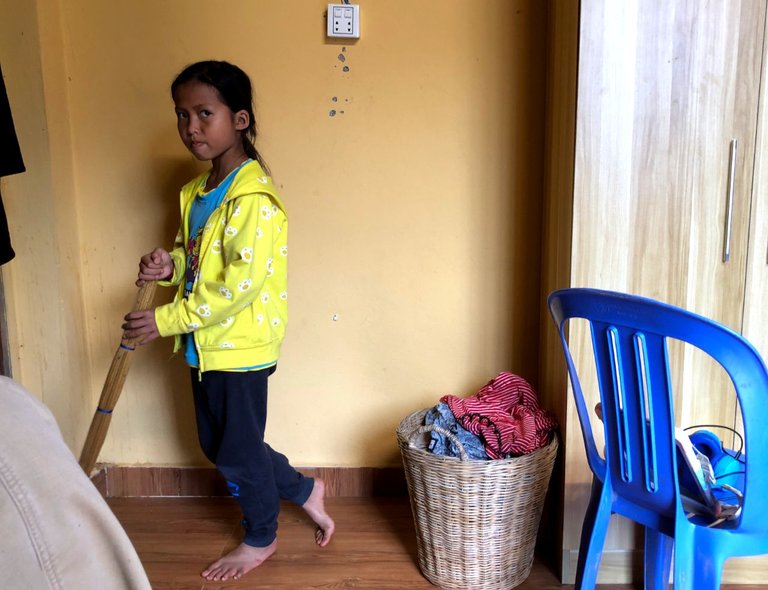 After lunch Monkey-B was tasked with sweeping the house, a job she truly hates, but just about any household chore is loathed by both her and her sister. As an 80s kid growing up in rural Indiana, I wasn't permitted to show any distaste in doing house and farm chores, and I did hours and hours of this work each day.
Stir-Fry Dinner 🥘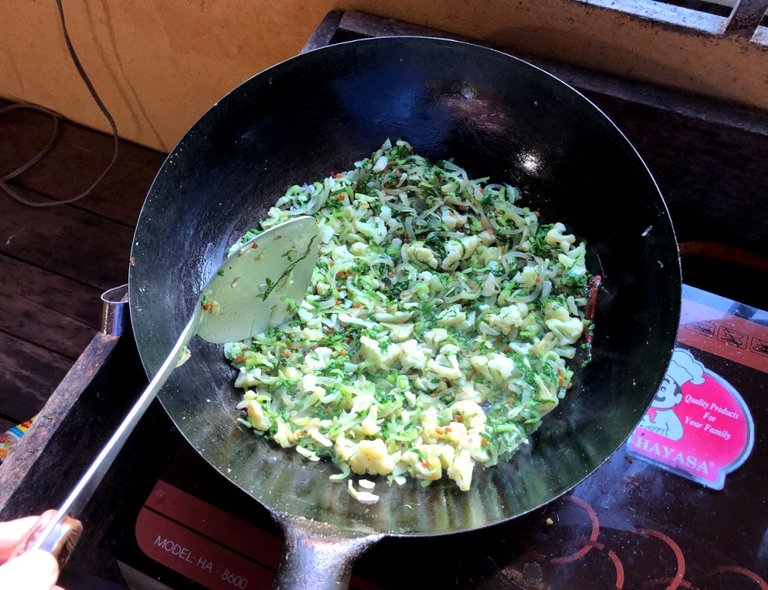 Srey-Yuu arrived home having not eaten lunch because the noodle shop she usually hangs out at during her lunch break was closed. The owner of the shop usually gives her a few chores to do in exchange for providing her a safe place to be during school breaks. On this day she had a pack of instant noodles from that she was going to prepare, but without a place to hang out, she didn't have access to hot water and arrived home hungry. I made dinner a little earlier than normal for this hungry teenager.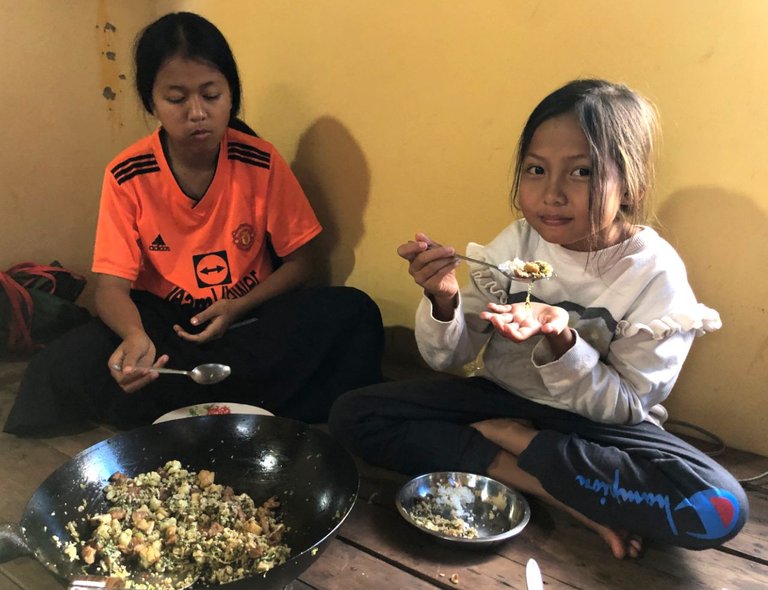 Dinner was a happier time for Monkey-B because there were no more chores in her future, and after our little impromptu stir-fry we cleaned the house a bit and the girls got ready for bed.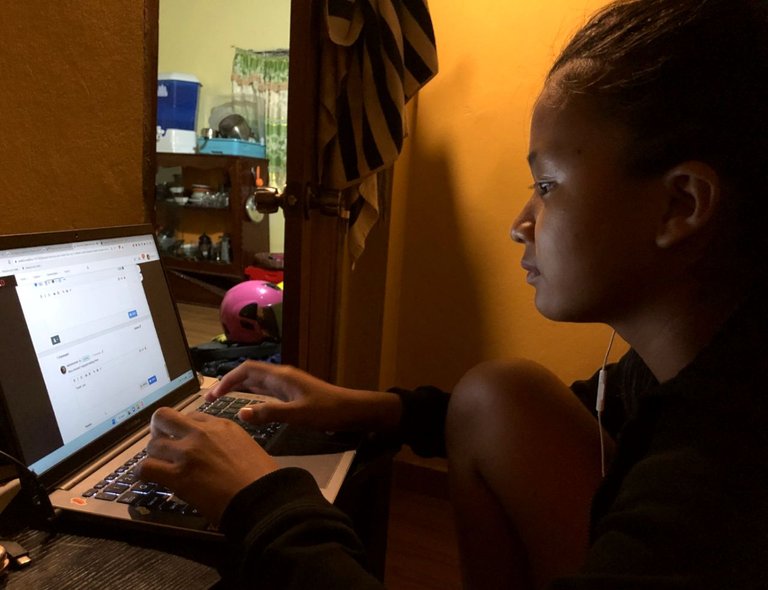 Srey-Yuu sat next to me for a bit and did a little Hivin' before going to bed. That pretty much concludes the day, and I just now realize I never mentioned the fence beyond my opening sentence. Well, I only have the pic that I used in thumbnail, so I won't post it again here. I think within the next two or three days we'll have all of the fence posts in the ground because the hillsides have been challenging.

CLICK HERE TO JOIN HIVE AND START EARNING CRYPTO LIKE US
---
---