🛸🐑 Paratha UFOs, Games, Harry The Lamb, Superhero Jumping, & Other Unrelated Events 🦸🏽‍♀️🧘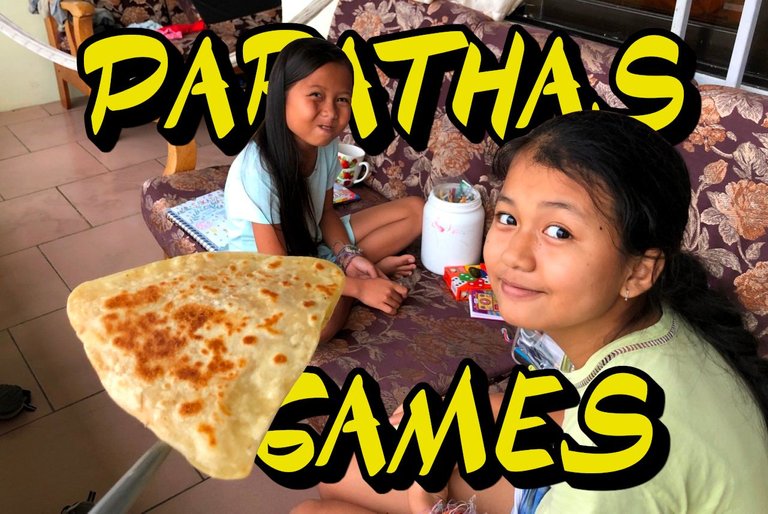 Today was filled with heavy rain, tasty parathas, games, and of course the usual visit from Harry the dog trapped in a lamb's body.
🌧️ Sheepin' Ain't Easy 🐑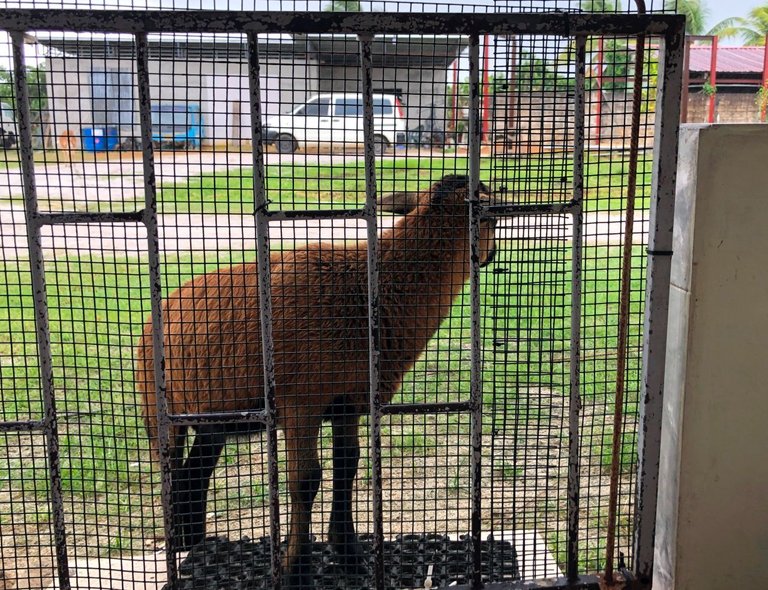 This was how I found Harry this morning, shivering and trying to hide from the rain while his mom and dad were happily grazing without a care in the world. Unfortunately he was soaking wet, so I had to leave him out in the elements to fend for himself. So I had my morning coffee without Harry at my feet, and he wasn't too happy about it.
Rainy Day Parathas 🥱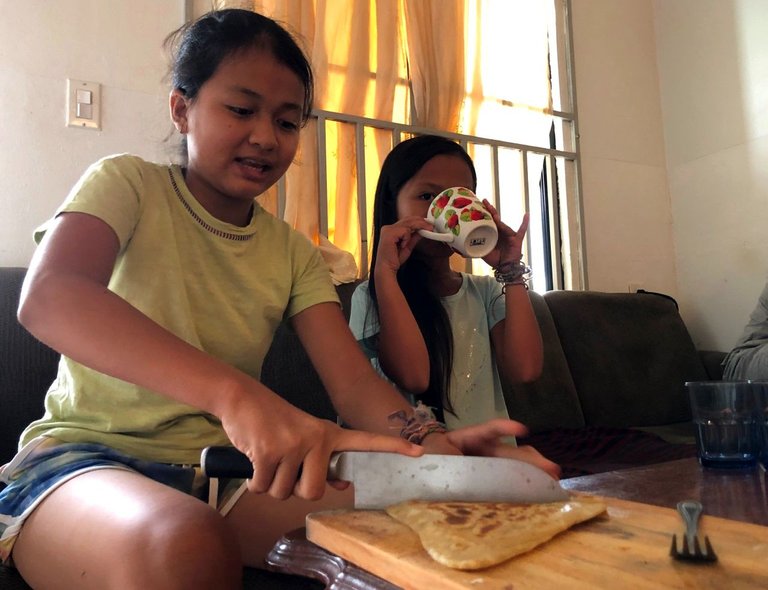 Something about this chilly weather and gray skies made me feel super lazy, and what I intended to be parathas with a curry turned out to be just parathas. No problem though, Srey-Yuu cut the parathas into strips and we just ate them as snacks.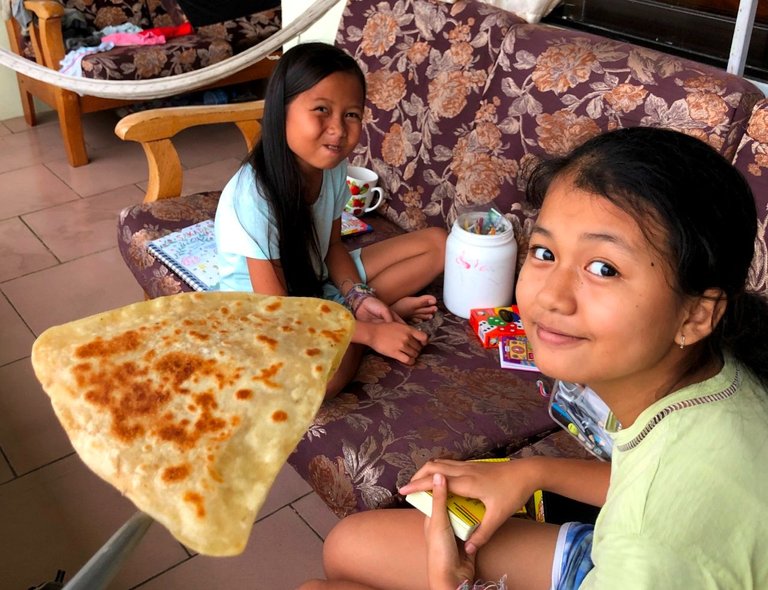 After finishing the last paratha, I was soaking wet with my own sweat, it's the tropics, hot stove indoors, no exhaust = ♨️🥵. I then realized we are without running water at the moment, so I was gonna be a salty dad for the rest of the day. No worries, roll with punches and drop paratha UFOs from the sky to your daughters like a silly goose.
Can't Stop This Silly Goose Time 🦸🏽‍♀️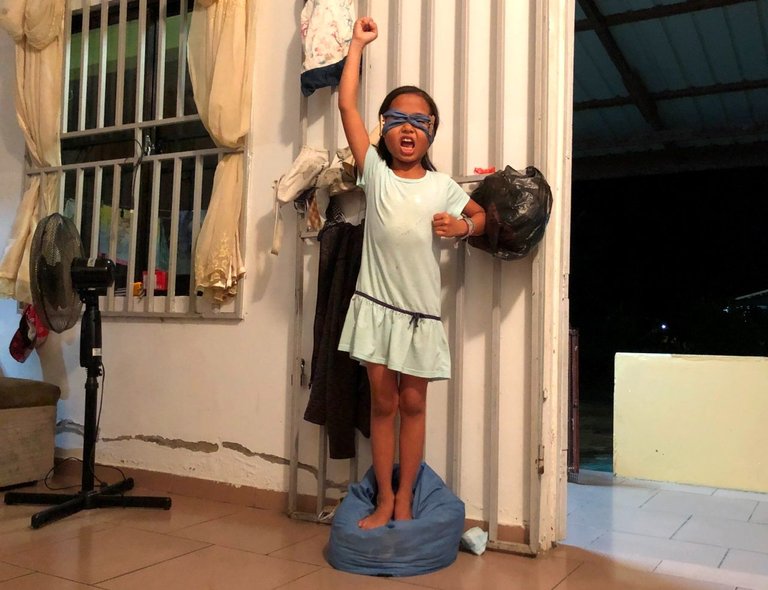 Monkey-B has been known to embrace a silly goose time when it occurs naturally. Today she turned her headband into a hero mask with some clothespins, pretty impressive. She was launching off the dirty laundry bag shouting a loose interpretation of "...to infinity and beyond!" She did this multiple times until she had us all in stitches.
👳 Don't You Dare Out "Om" Me! 🧘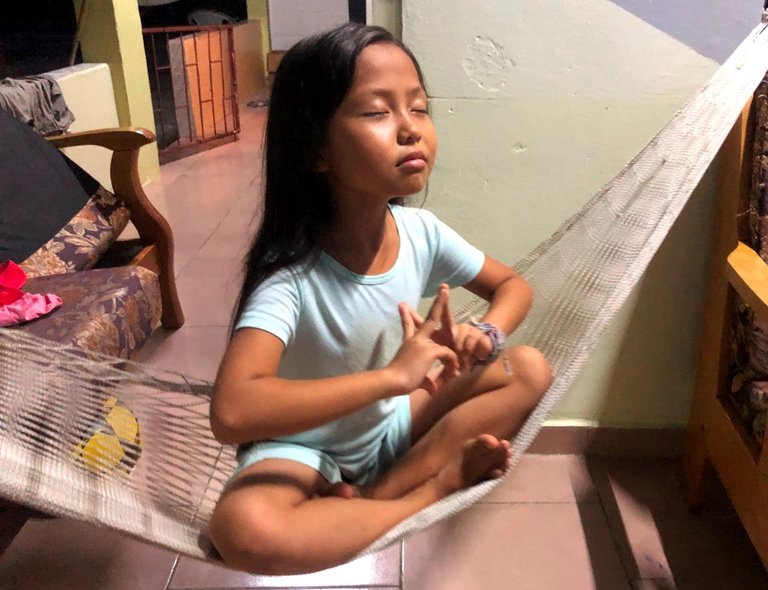 Well, that is my ramble about whatever happened today in this household. As I sat down to make this post, I found this last pic on my phone, apparently orchestrated by Monkey-B with the help of Srey-Yuu. Apparently she was getting in touch with her higher power via some illumaniti-esque handsigns and a precariously strung hammock.
     I personally feel meditation should be as competitive as team sports, and the goal of meditation should be to out-meditate those around you. What I'm trying to say is Monkey-B can't "outwoke me." Just kiddin', it's just a silly goose time my friends. Thank you for surviving this post.

CLICK HERE TO JOIN HIVE AND START EARNING CRYPTO LIKE US
---
---