Parting With The Family at Paramaribo Airport 🛫 Future Unknown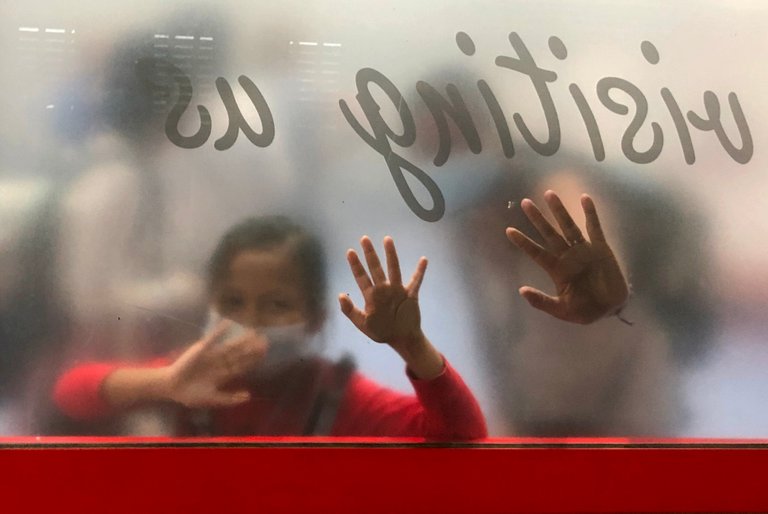 This post contains the last moments I shared with my wife and kids at the Paramaribo International Airport in Suriname before their return to Cambodia.
Bitter Sweet 🤷‍♂️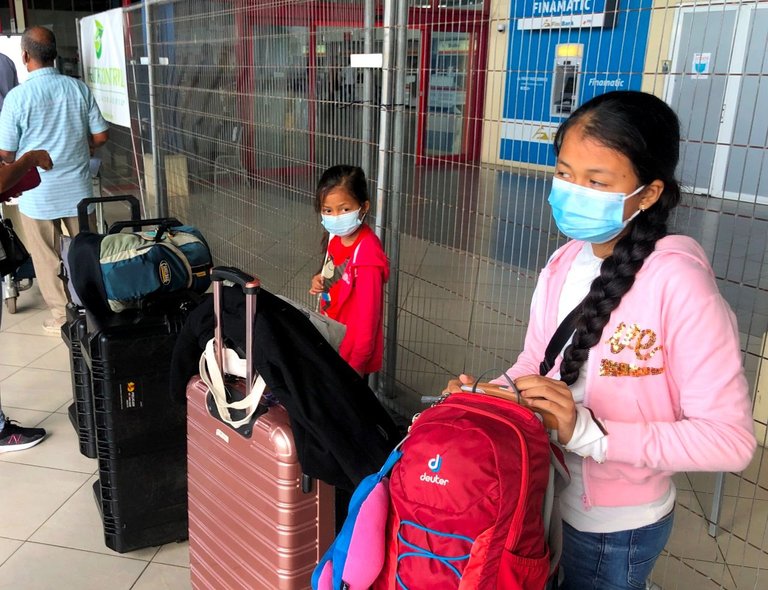 This wasn't the first time my family and I have been separated by bureaucracy and humankind's love of imaginary lines, but the second time around wasn't any easier. On one hand, I am glad to see my family return to greener pastures, but on the other hand I have a heavy heart knowing I couldn't go with them until we can arrange a visa for me to return to Cambodia as well.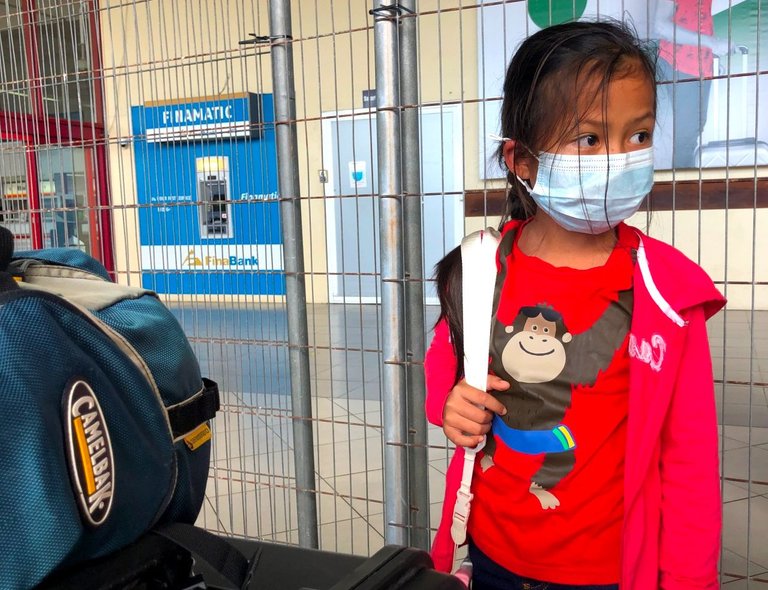 I think of the three lovely ladies in my life, Monkey-B is the most attached to me because she's been with me since she was nearly a baby. We have a close bond and she's also very young, so these separations are the hardest on her.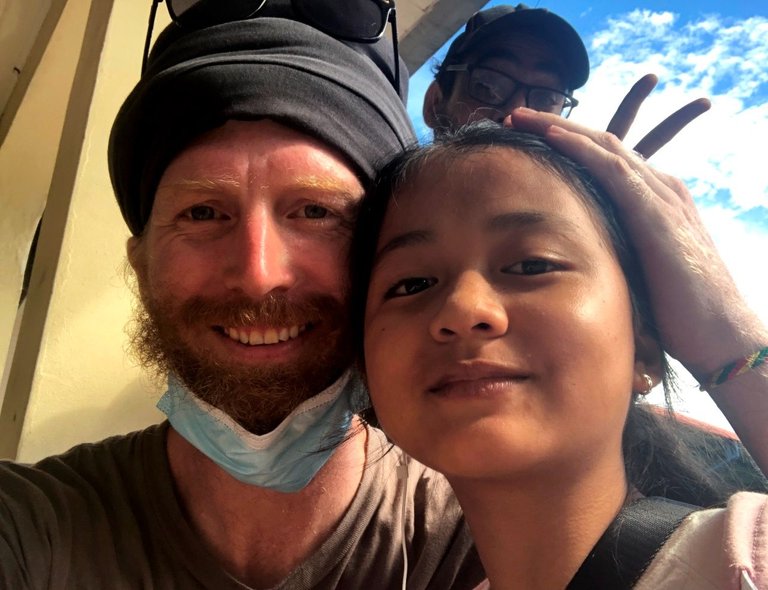 Srey-Yuu has become a young lady, and she's been growing so fast I can hardly keep up, so I can only imagine how much she will have changed by the next time I see her. She can already wear her mom's clothes and shoes, and upon my return to Cambodia, I hope to teach her how to ride a motorbike.
Kill Some Time 🔪⌛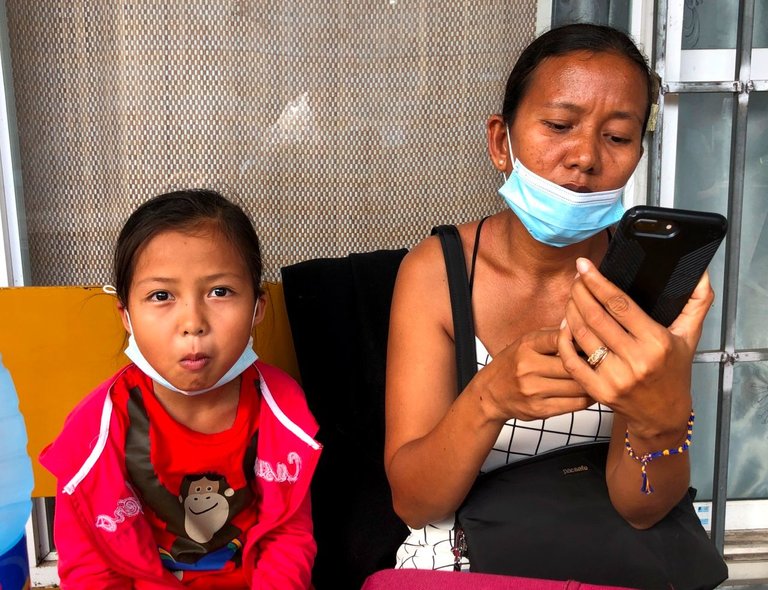 The flight was delayed a bit, so we decided to hang out beyond the airport's interior where the family could enjoy their last maskless moments before covering up their faces until touching down on Cambodian soil. Monkey-B's favorite traveling shirt is her monkey shirt, go figure huh?!
Last Family Selfie 🤳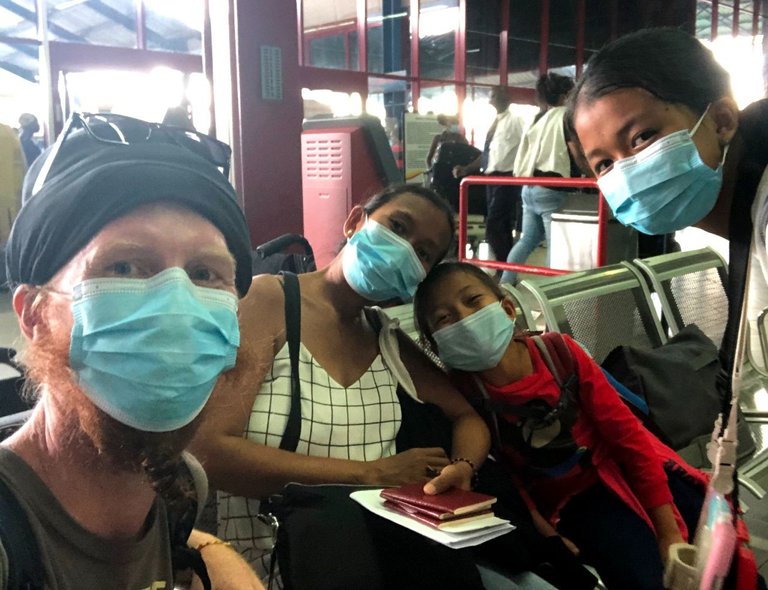 We went to the airport in a minivan shuttle with roundtrip fair paid for @faustofraser and I. Our Suriname visas were/are expired and @sreypov's English still isn't good enough for airport lingo. I am thankful I was allowed inside to translate and help them with the check-in process, because they asked for health insurance and the $2,000 COVID-19 cash deposit for Cambodia.
Through The Glass 🔭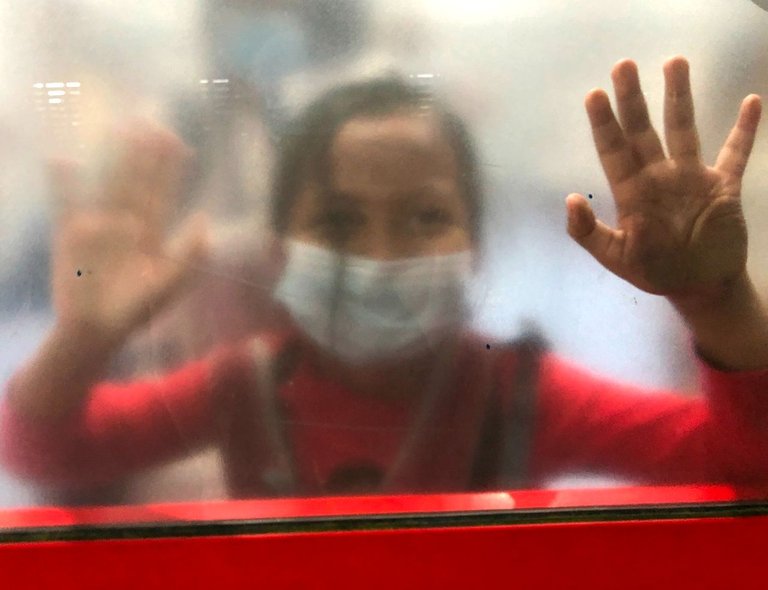 Luckily I was able to explain to the staff that this is a requirement only for non-vaccinated foreigners, and she quickly noticed that in small text on her screen too. After check-in, I sent them on their with a very, very, heavy heart. I was thankful I was able to contain my tears by replacing them with the joy I have for them being able to escape the hell we lived in Suriname.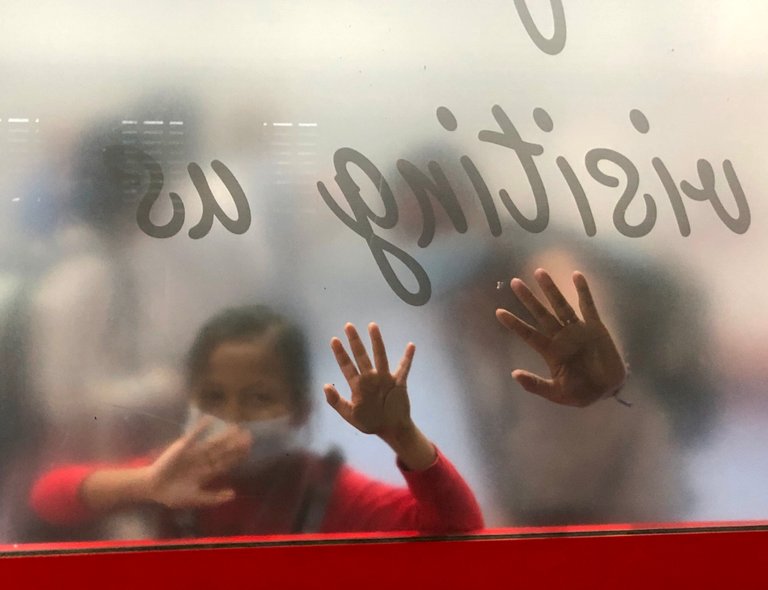 They initially had wi-fi in the airport during check-in, but I assumed the signal was lost after I parted with them because @sreypov stopped responding to text messages. I was worried because of our visa predicament, but luckily I spotted them through the foggy glass on the other side of the security checkpoint.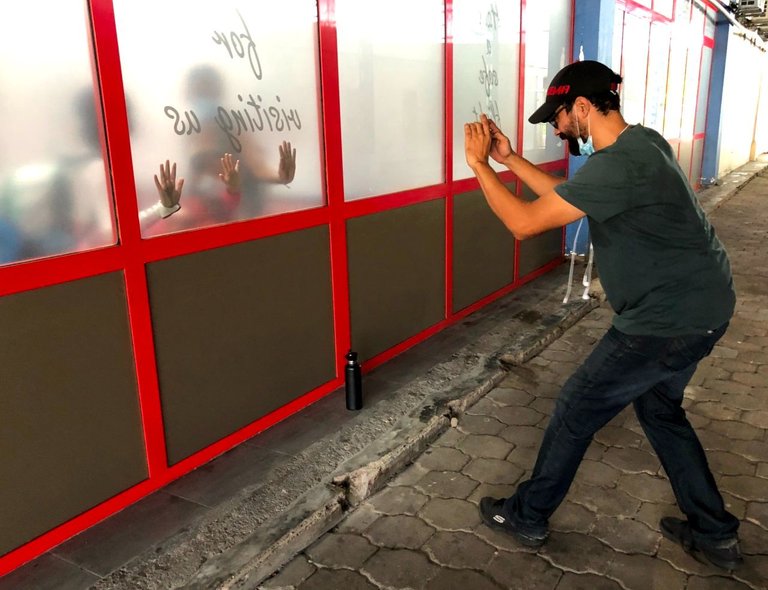 I wouldn't hear from them until they touched down in Amsterdam and reconnected to wi-fi, and I must admit it was a sleepless night because I knew there was a small chance they'd turn back up at the apartment at 2:00am in the morning by taxi if they were denied boarding for any reason.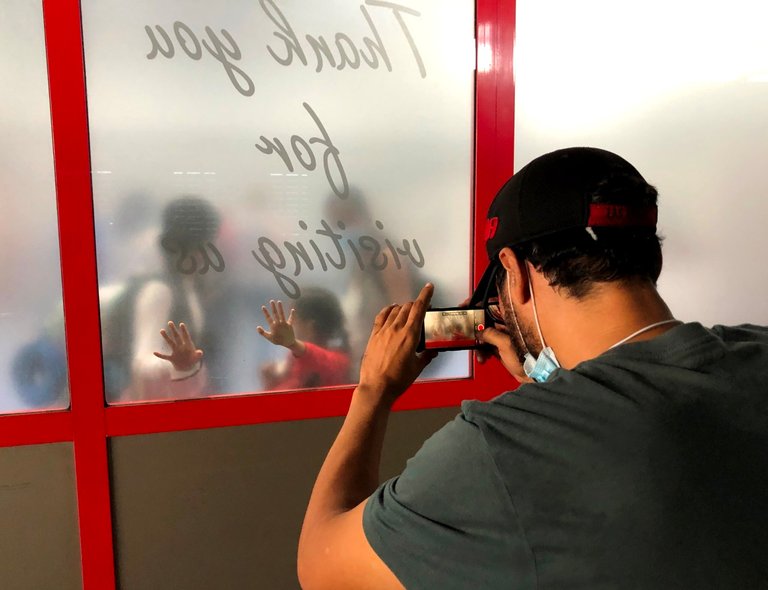 The moment at the foggy glass was very touching, a bit surreal, and both @faustofraser and I saw as a good opportunity for photos. I am glad we were able to connect one last time through the glass before I lost sight of my lovely ladies. I will not stop struggling and will do whatever it takes to reunite with them as soon as is possible.

CLICK HERE TO JOIN HIVE AND START EARNING CRYPTO LIKE US
---
---