Road Trip To Pramaoy, Cambodia 🛺 This Village Is Like A Big City For Us Mountainfolk 👨‍🌾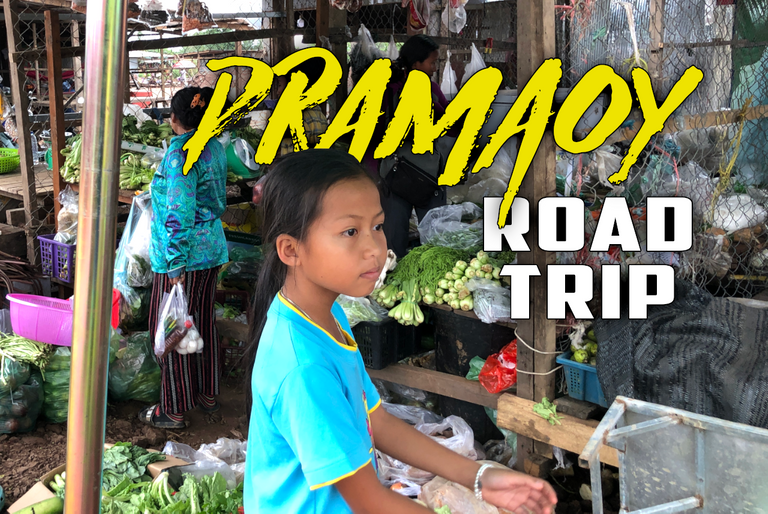 Today the family was bored and craving a road trip, and considering we were nearly out of food, it seemed like a market would be a nice place to go.
Who Screwed The Lid On Sideways? 🙎‍♀️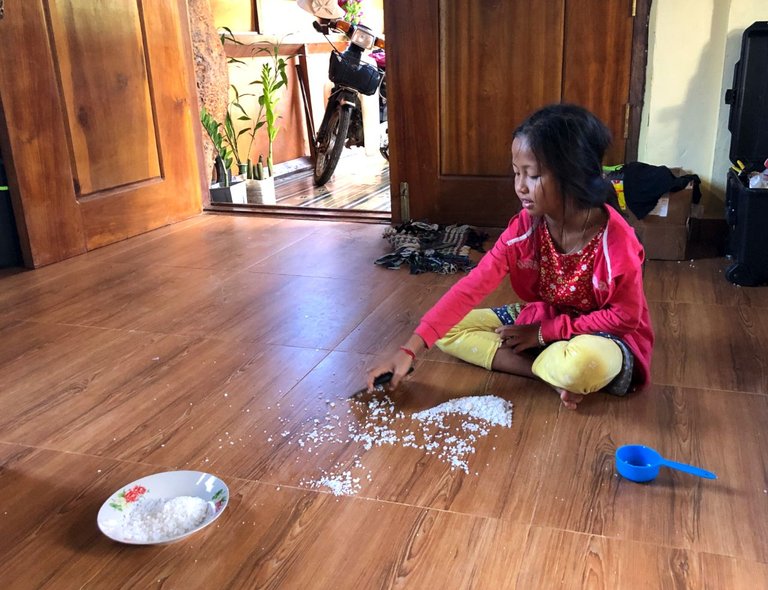 Before this road trip began, Monkey-B started the the day by spilling the rock salt all over the floor. I know the pain and frustration of grabbing a jar by the lid only to find out the previous jar user screwed the lid back on lopsided, laying the foundation for a disaster like what happened to Monkey-B. She made quick work of it with the bench scraper, and now we have a bowl of hairy salt that we're trying to decide what to do with.
Road Trip To The Pramaoy Market 🛣️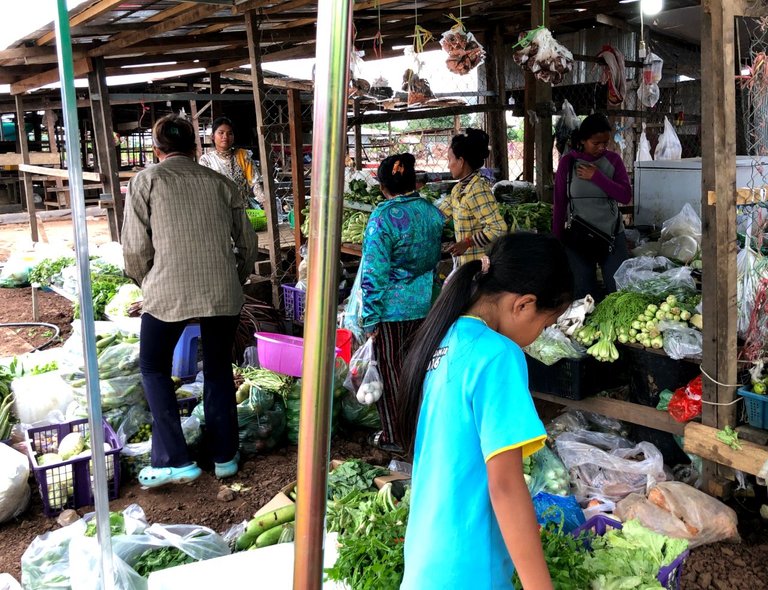 After an hour and a half or more in out trusty tuk-tuk, we arrived in our old stomping ground of Pramaoy, and what we considered a tiny wild west outpost town is now the big city for us. The local market here is the closest one to our house, and it's now under renovation, the local government seems to be trying to lay things out in grid style, and now the sellers are scattered in a semi-outdoor area of little alleyways.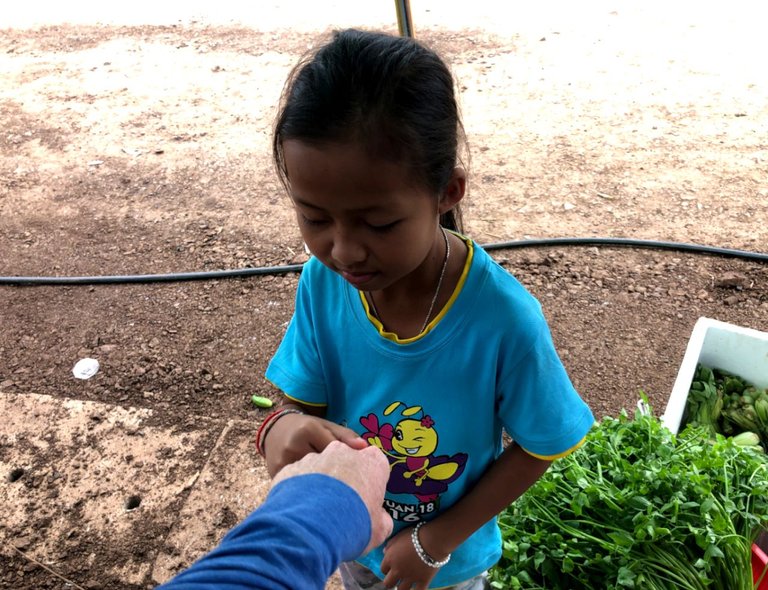 We wandered around until we found a seller with all the things we needed, and even though it's cheaper to buy things one by one from various sellers, we prefer to buy everything in one go and then try to get a discount because we are buying so much. This technique usually saves us a lot of time and the end cost is the same as making 20 or more individual transactions. In the above photo Monkey-B and I were bored, so I offered a fist bump and she unenthusiastically entertained me.
The Market Squat 🍠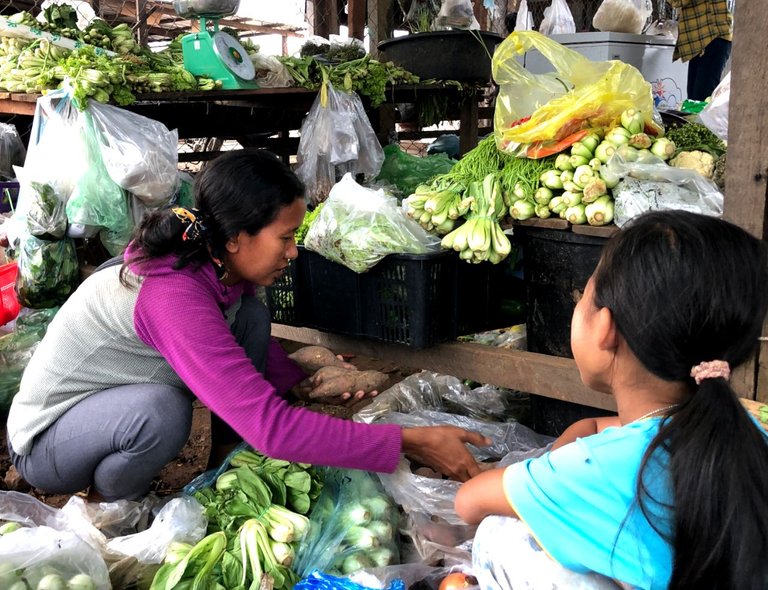 Any proper shopping trip in Cambodia will always involve squatting because not all items are lucky enough to be blessed with shelf space. Usually potatoes are down low, I assume because they are heavy and full of dirt, so you gotta squat for your tubers. We've got sweet potatoes growing all over our land, but our hobby of making a fire at night and digging up sweet potatoes to roast means that we have lots of vines and nothing underground.
New Style For A Growing Town 🛒
     When the regional border crossing with Thailand near our home becomes an international crossing, Pramaoy will be the first real-ish town that tourists and public transport will likely stop in, so it makes sense to increase the size of the potential market area. I also like that now you can ride your moto to each seller, and this negates the need to lug heavy things long distances like we did today. We had already parked far away when we realized the market updates, but next time we'll drive the tuk-tuk down this little path.
Last Stop At The 2,500៛ Store 🏪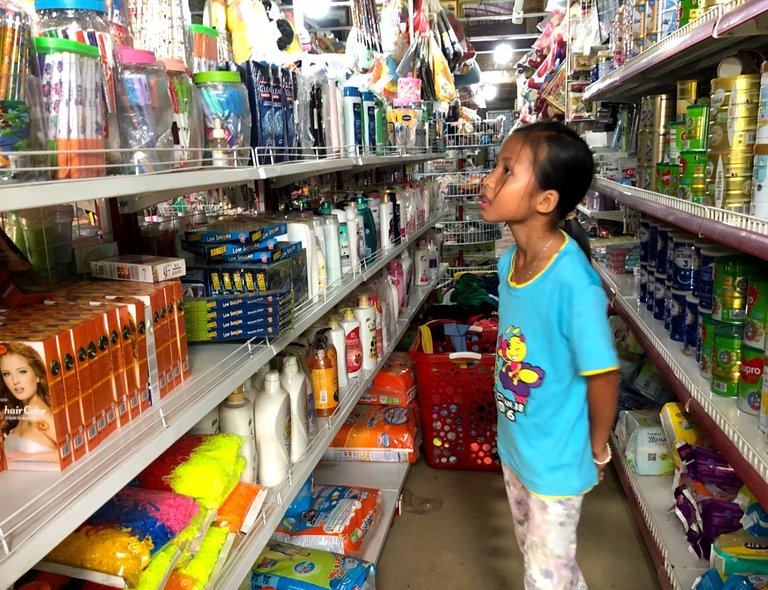 Once upon a time there were 2,000៛ shops, and by that I mean 2,000 riel shops, the riel is the name of the currency in Cambodia. 2,000 riels are roughly $0.50 USD, and all over the country when you see huge banners with "2,000" plastered on them, you know that's a store where everything costs fifty cents. Inflation is now causing many of these stores to convert to 2,500 Stores, same goods with a slightly higher price, the struggle is real folks.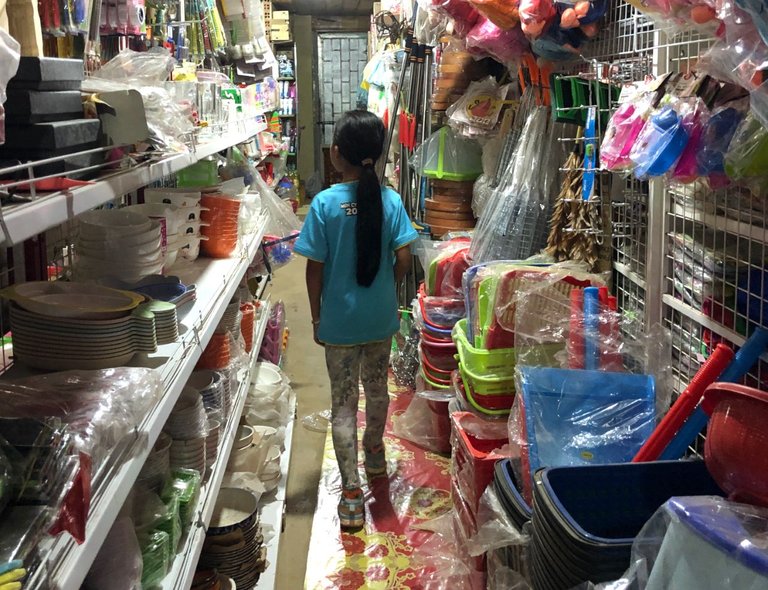 Crooked cutting board, pens with dried ink, you have to be careful when shopping at these places because they don't exactly get rid of old stock or items that don't sell. It's funny that we now live in such an isolated location that we marvel at a store full mosquito incense sticks and skin whitening cream, fancy things not available near our home.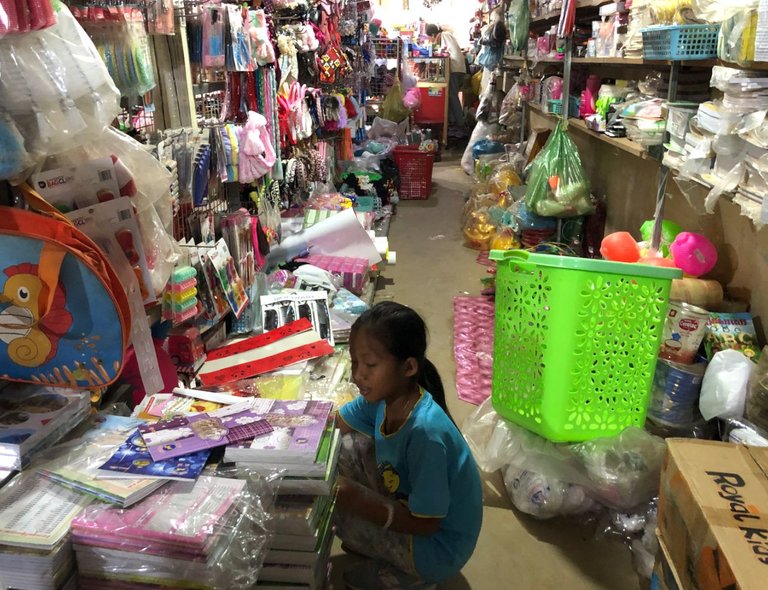 Then all of a sudden Monkey-B found items of interest, some bilingual story books, and I let her get two of them for a grand total of $1.25 USD. It was at this moment I realized my friends back in the USA that went to university and got career jobs probably spend more money on driving back and forth to work in three days than my entire family lives on for a whole month.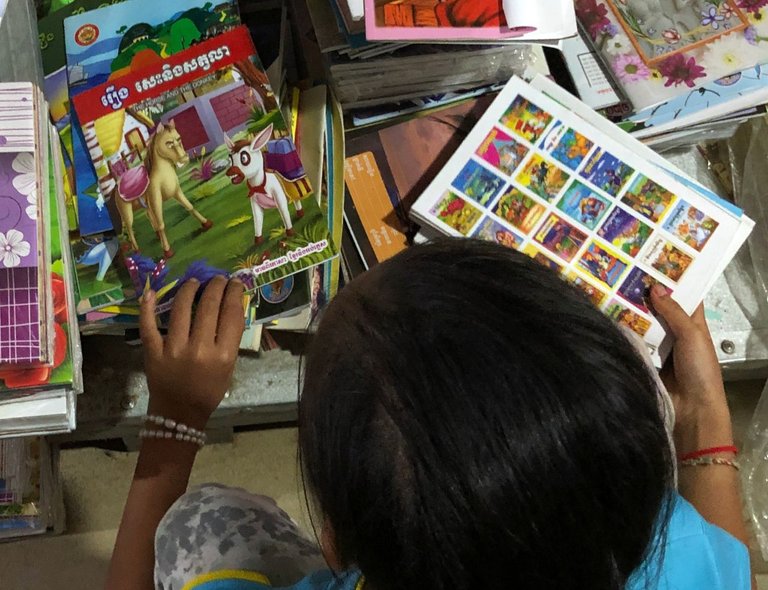 I don't like to think of us as "poor" because we are only economically poor, we are certainly rich in love and the ability to spend time together. Life in the USA is such a grind, and as a latchkey kid whose parents worked 60 hours a week, I only ever saw my parents for a few moments in the morning and a few hours at night. I think at this point I have already spent more physical time with my wife and kids here in Cambodia than my parents did with me during my entire pre-adult life. I give thanks for the little things and know I've won the life lottery to have found such a wonderful family in this lifetime.
     Today is the anniversary of my wife and I too, didn't mention that yet, but that was sort of the motivation behind this trip. Check my wife's post for our Suriname wedding pic and to see this day's adventure through a different lens.

CLICK HERE TO JOIN HIVE AND START EARNING CRYPTO LIKE US
---
---