🛺 Road Trip To Pramaoy With Mey-Yii & The Family 👧🏽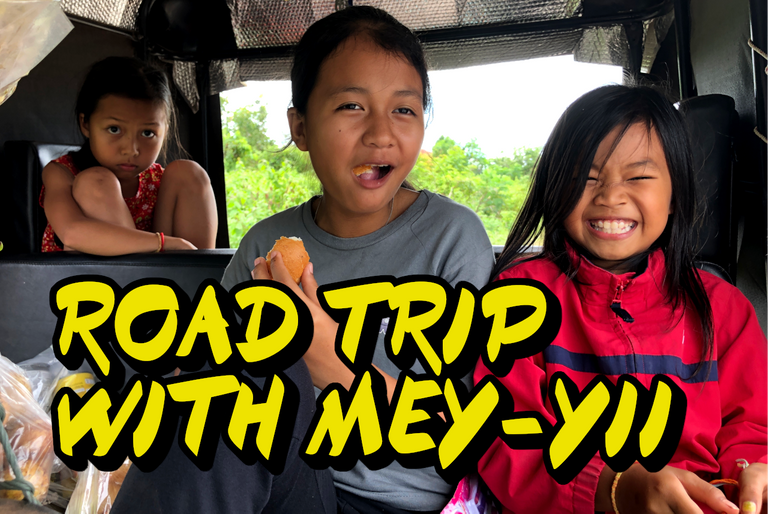 We took a road trip to Pramaoy today for some shopping, and I invited Mey-Yii to join us because I know she rarely leaves the village.
Not Used To Road Trips 😴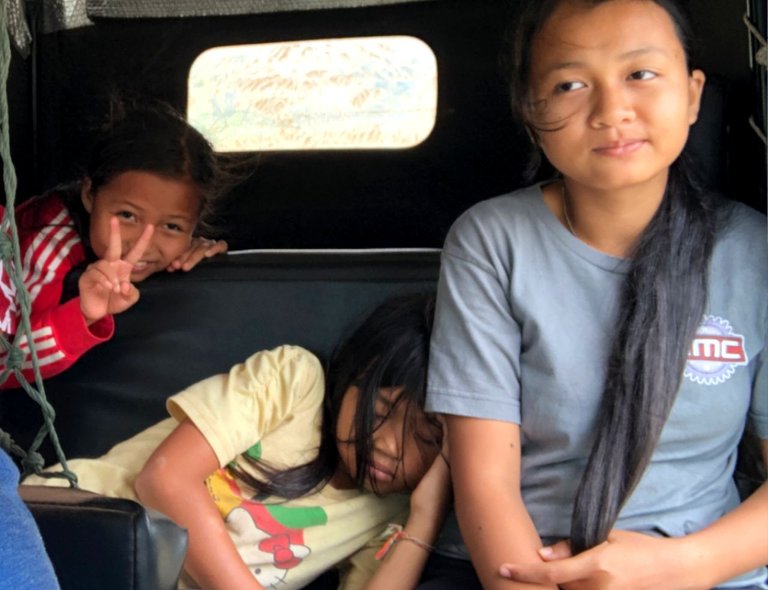 The journey to Pramaoy from Steung Kach is over an hour long, but within 10 minutes of leaving, Mey-Yii's infectious excitement over a simple road trip quickly turned to a loss of consciousness and deep, deep, sleep. All those endorphins from her emotions wore off, and she was left with zero energy to stay awake and watch the scenery.
High As A Kite 🪁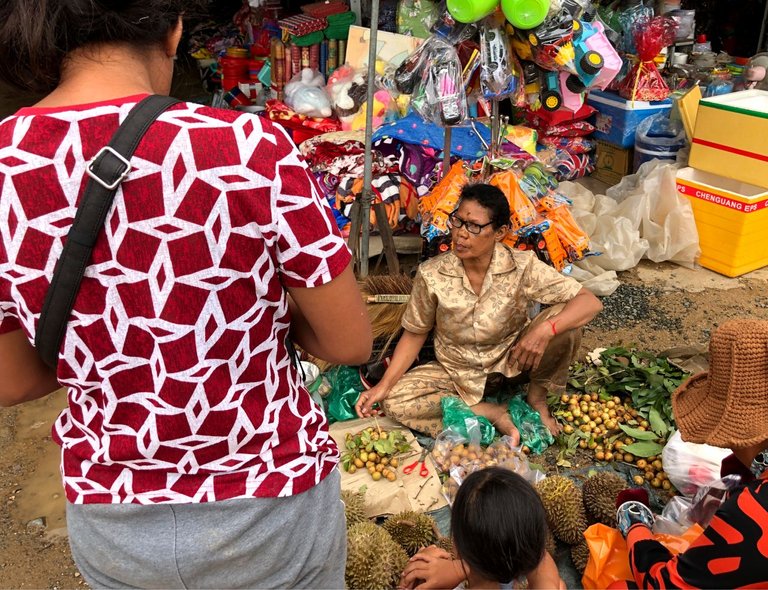 In Pramaoy one of the first sights that greeted us was a local woman selling durians and a few other in-season fruits. Usually people selling in front of the market on the ground aren't established market sellers, often from the countryside, and only selling until the goods are gone. This lady was chewing a gigantic wad of betel nut, and she was spitting all over the place while talking to customers, not a good look, but nothing to bat an eye here in the Kingdom of Wonder.
Flower Score For Pov 🌼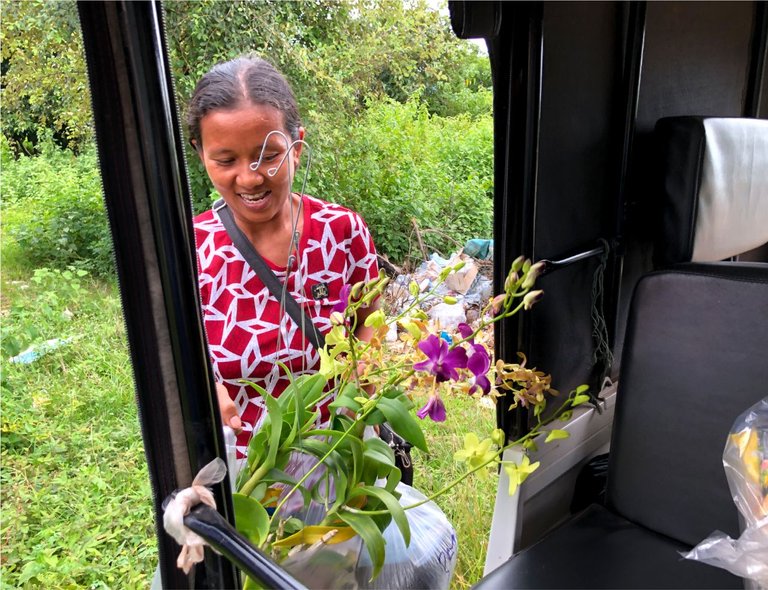 After doing our market shopping we headed to the local plant nursery for some goodies, and the wife was obviously happy with her finds. I forgot to mention Mey-Yii's grandma gave her $2.50 USD to buy some new shoes, and after she found the pair of flip-flops she wanted, she realize they $3.75. The seller must've realized this was a girl from the village we were trying to help out a bit, so she sold the shoes to Mey-Yii for $2.50, very kind of her.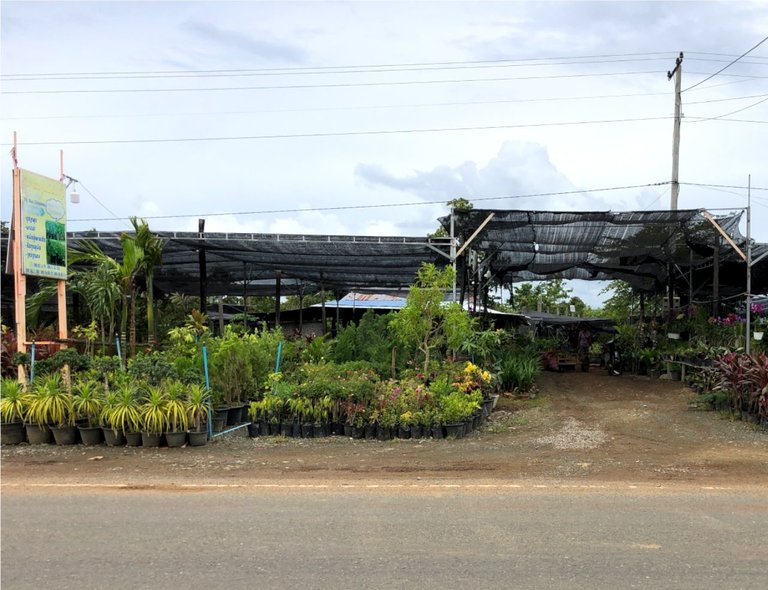 After fleeing the nursery before my wife tried to buy the whole place, Mey-Yii fell asleep within 10 minutes once again, but upon arriving back here in Steung Kach, now she has stories to tell, new shoes, and she told us we will never go to Pramaoy without her ever again.


CLICK HERE TO JOIN HIVE AND START EARNING CRYPTO LIKE US
---
---