Screentime Or Else!! 😉 & A 3:00 A.M. Delivery Surprise 🚛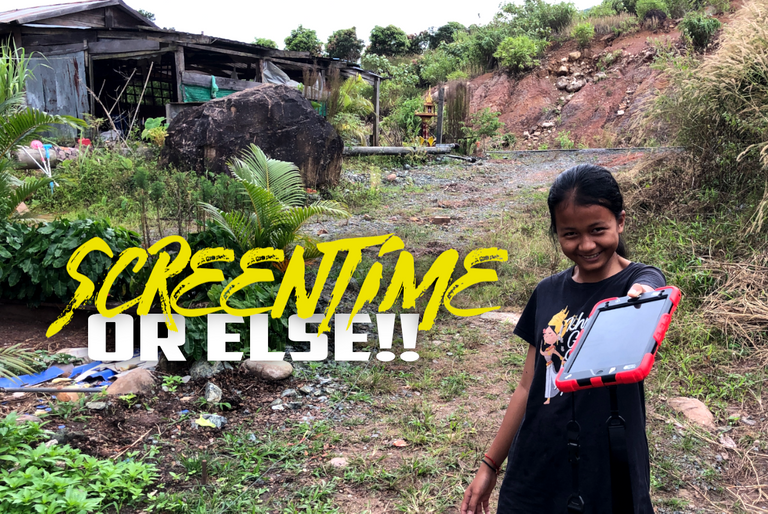 There is always a certain look on Srey-Yuu's face when she's hunting me down for a screentime request, and today I managed to document it.
Rewind To 3:00 A.M. 🚛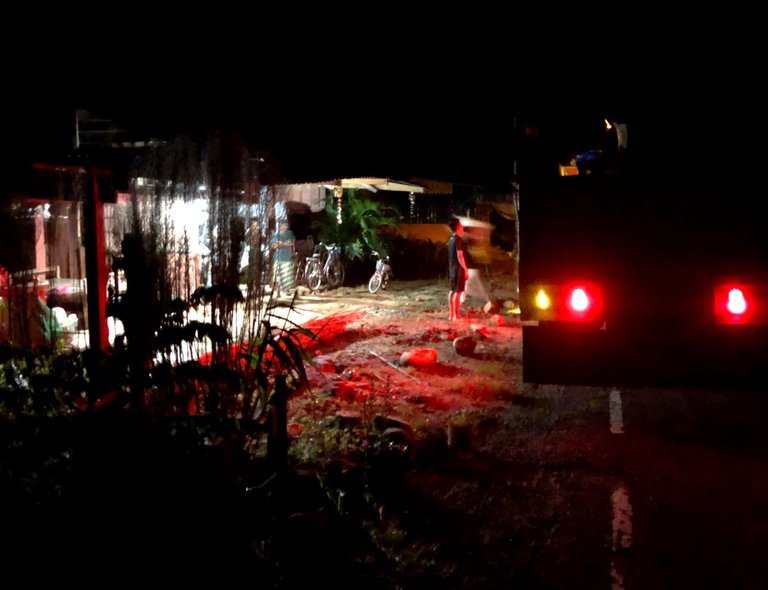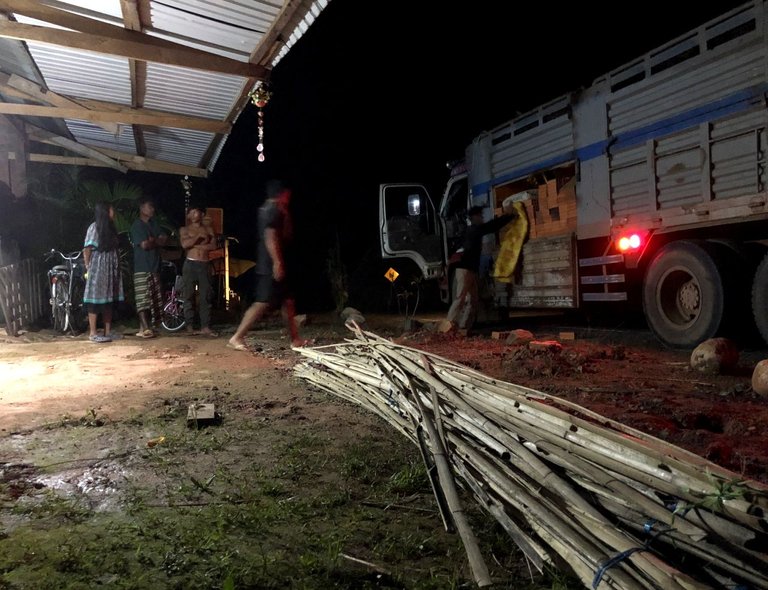 For several weeks we've been getting price estimates on deliveries of construction materials, like sand, bricks, concrete, split bamboo, and other things. Ultimately we've determined shopping 150km away in Pursat, the provincial capital, is cheaper, but not by much after the transportation costs are factored in. The depots and drivers both couldn't give accurate estimates on how much of any of the materials would fit into the trucks, and without knowing what kind of truck would be coming, neither did we.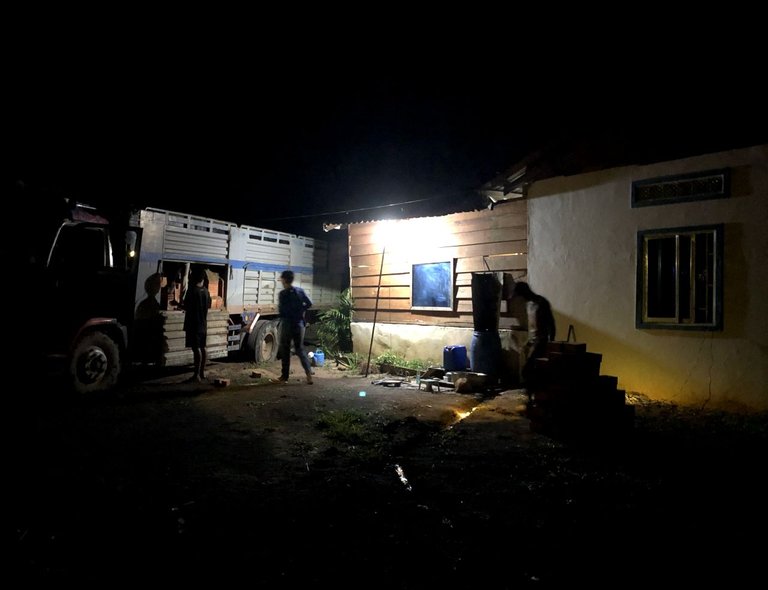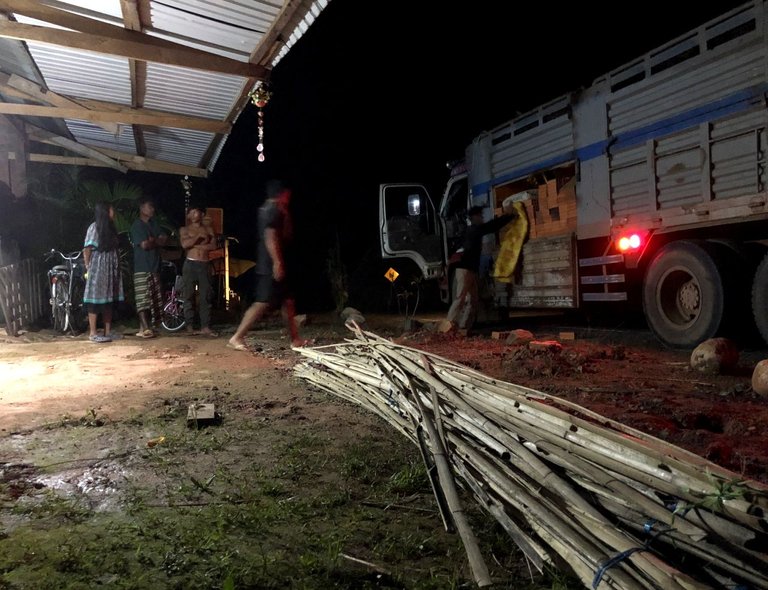 Eventually we just rolled the dice and told a crew to fit as much sand as possible into whatever truck comes regardless of size, and fill the remaining empty space with bricks. We let the guys know they'd be climbing and descending a mountain pass, and to go easy on the sand for a safe first experimental trip. The crew took over 3 weeks for everything to line up, and they randomly arrived at 3am with little notice, and we just hoped that our $600 was going to be enough to pay for this.
     In the end the whole cost was $400 for the sand and bricks as well as a bit of cement and bamboo. We had assumed the worst-case scenario would be a $1,000 based on the largest possible truck arriving and roughly guessing how much materials we'd receive. Now that we know roughly how much this crew can haul we can better financially plan for future trips. 3am is a convenient time for delivery because that's usually when my work is done and I'm finally ready for bed 😝.
Turn The Lights On 💡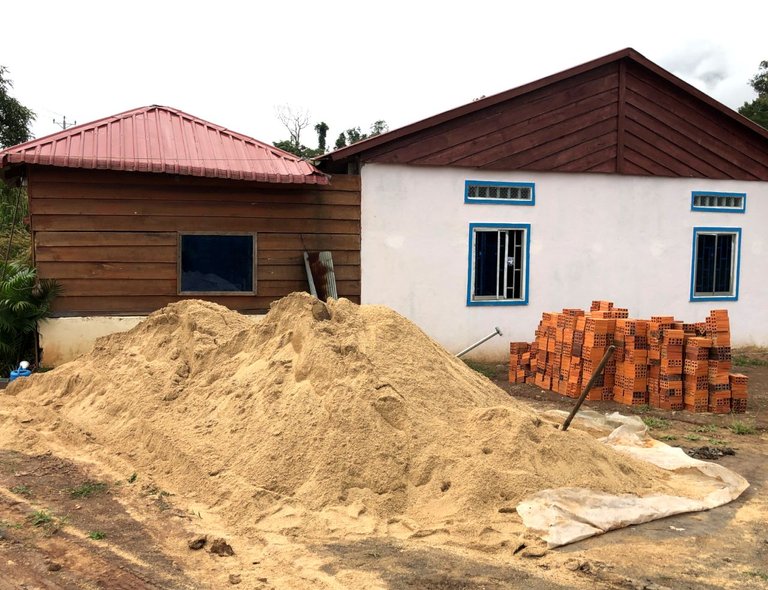 The crew finished things up about 5am, dozed off in some hammocks for an hour and hit the road about the same time as our daughters headed out for school, so needless to say it wasn't a night with anything resembling sleep. Well, at least it's exciting to see that we have the materials needed to finish most of the fence project. The fence will help so much in making visitors feel like this place is an oasis, and it will also allow us to choose what kind of behavior and actions happen within our land. Most exciting will be to no longer see strangers flashing their penises when they use our land for an unapproved urination stop 🤦‍♂.
Fence Preparation Continues 🪨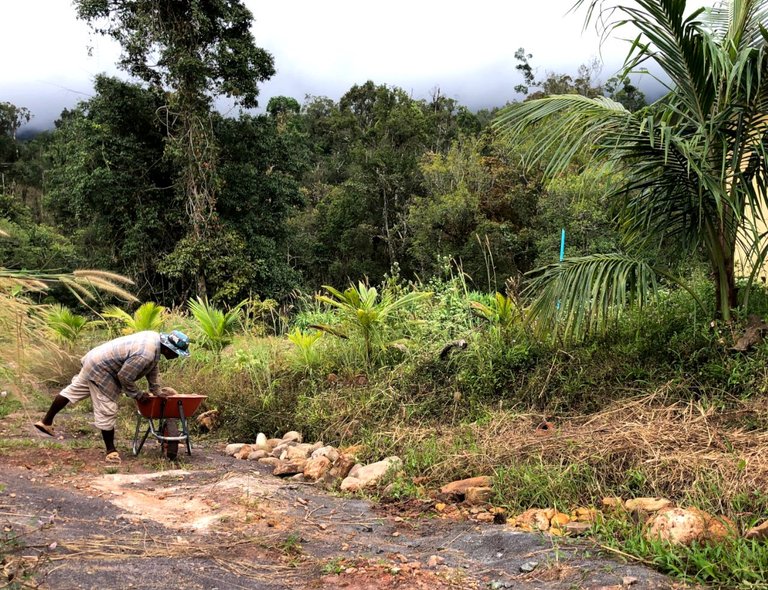 There is still a lot of prep work to do for the fence, and I'm trying to split my time between earning enough to pay for it all while also pitching in to help. My brother-in-law have been hauling rocks up from the river to reinforce an area that is under constant water flow and erosion because of the higher property next to us. Wheelbarrow by wheelbarrow we have been slowing adding river rocks to make this area reach road level so that the fence will have a better chance at a long life.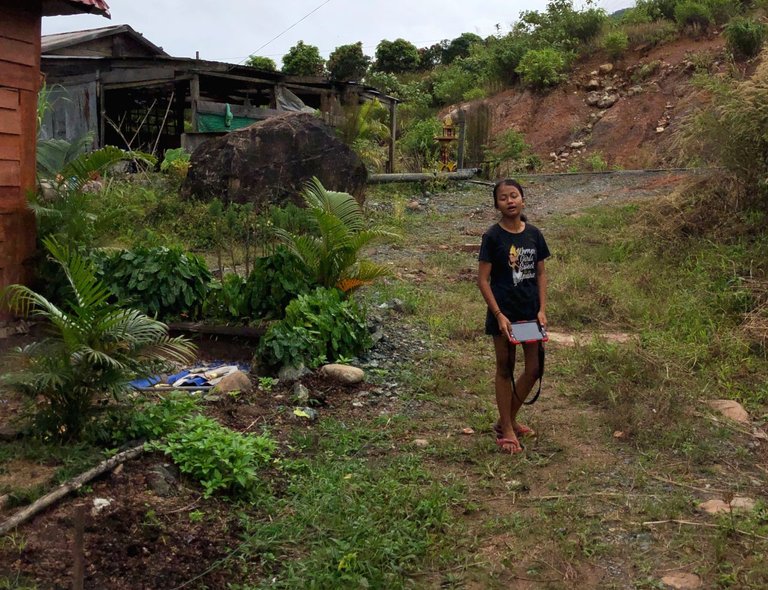 And now we arrive at the image I used for the thumbnail. Srey-Yuu came to request some screentime to take photos and work on a post for her own @srey-yuu blog. She's been very consistent lately, and it's nice to see her building up her HIVE nest egg and also using it to buy a few things like her new ukulele.

CLICK HERE TO JOIN HIVE AND START EARNING CRYPTO LIKE US
---
---