🏗️ Search & Destroy With Nutsara 👶 Tapioca, & Other Non-Related Things 🍮
When little Nutsara comes to visit our house, her favorite thing to do is destroy my Jenga block towers, so I try and see how tall I can get them before she topples them and giggles.
I've Gone GIF Crazy 🤪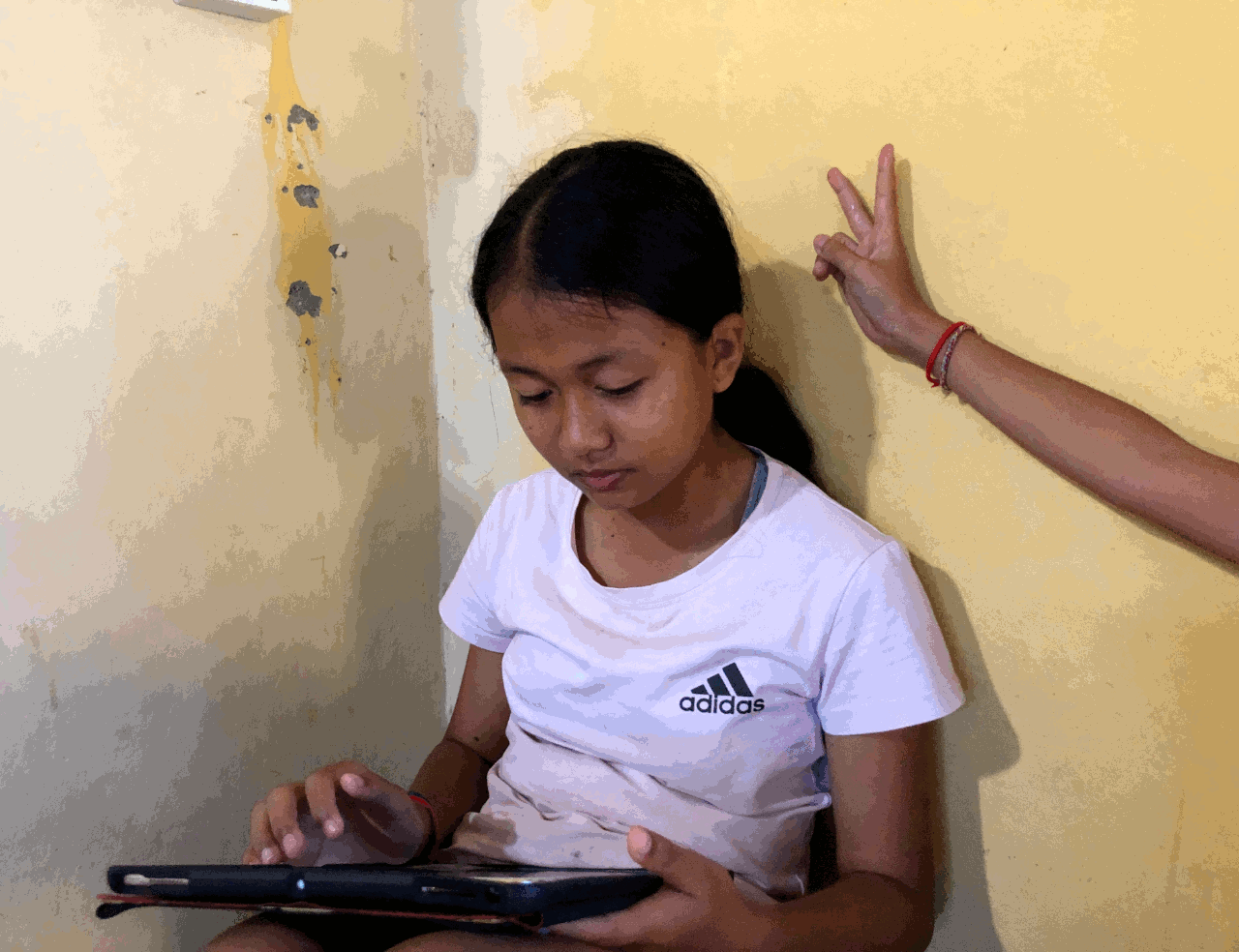 I couldn't resist making a GIF of Nutstara destroying my block tower, so I decided I'd continue the trend and make a GIF out of my attempt at loving sister photography. Monkey-B tried to give Srey-Yuu some bunny ears, then Srey-Yuu violently declined, and then the two came to a standoff, with Srey-Yuu maintaining a tight grasp on her little sister's arm. I like the end result much more than the photo I was wanting to snap.
Tapioca Time 🍮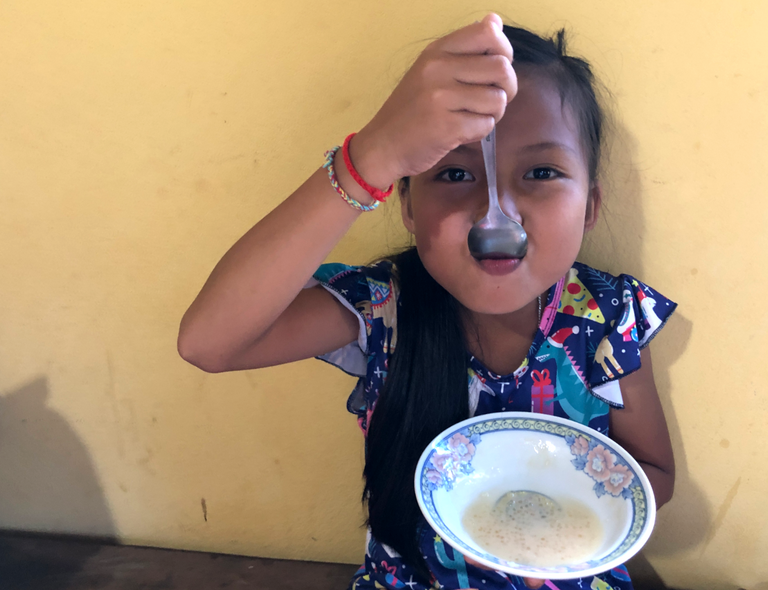 Monkey-B has become a fan of my style of tapioca pudding, and I honestly don't know why because it's so simple, just tapioca pearls, palm sugar, and coconut milk. For whatever reason, she demands it often, and I comply most of the time.
GIF The Descent 🧗‍♀️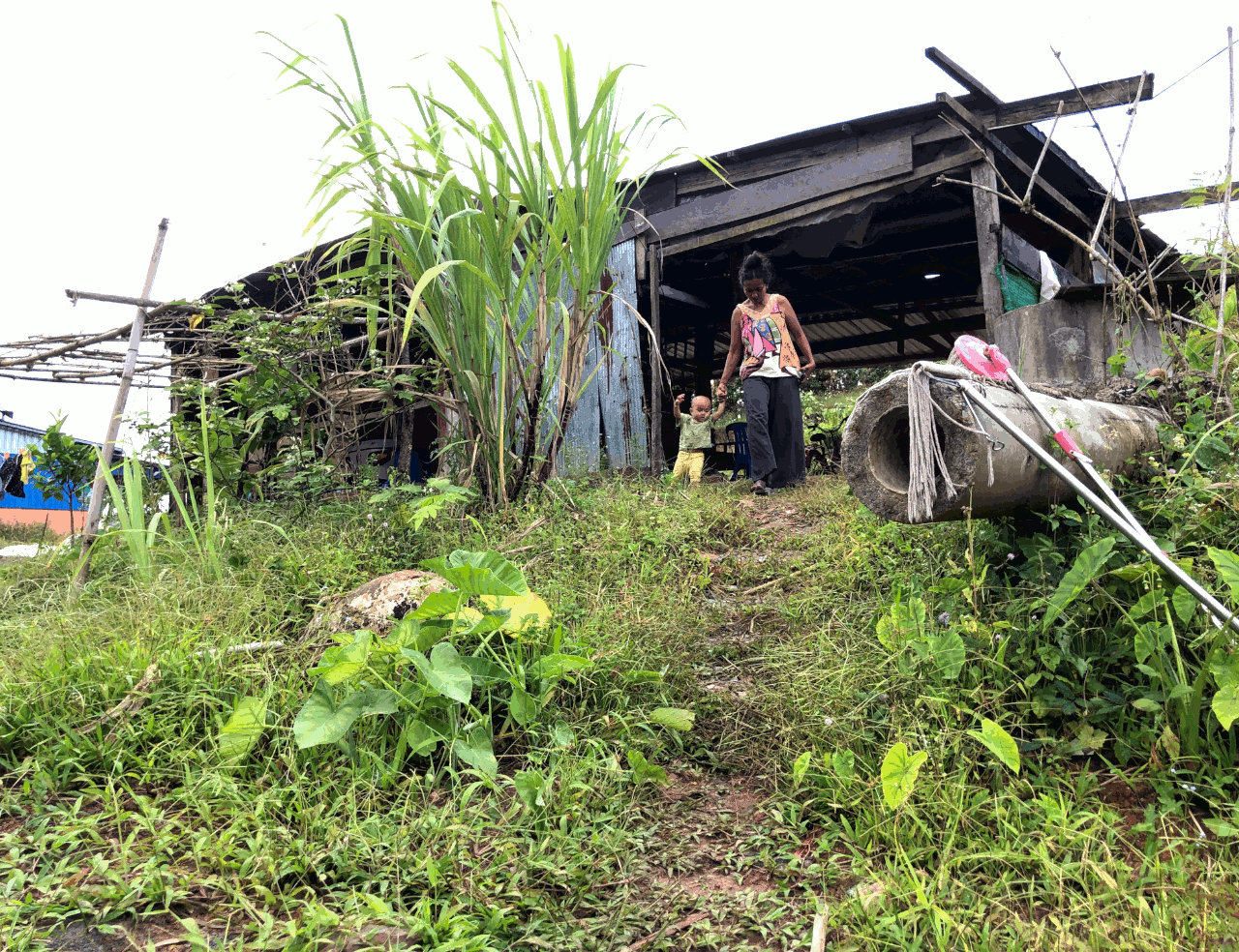 Now that Nutsara is familiar with the lay of our land, she often reaches out for a human hand, then takes whoever she gets, uses them for stability, then wanders around looking for adventure, usually ending at the house where whe wants to play with the Jenga blocks.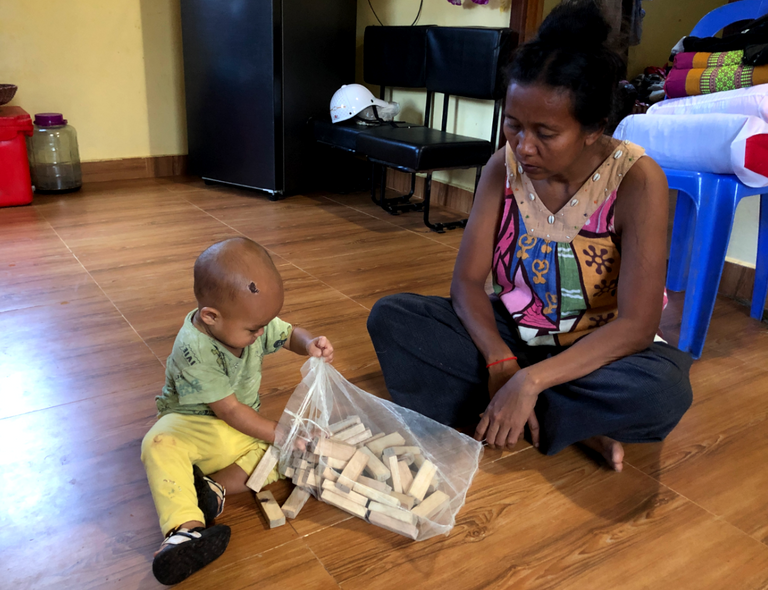 She now knows where the blocks are stored in my daughters' room, and will get them by herself, sit down and wait for people to join her. I am still speaking mostly English to her, so I hope this cute little girl will grow up understanding it a bit.
Operation Privacy Fence 🕵️‍♂️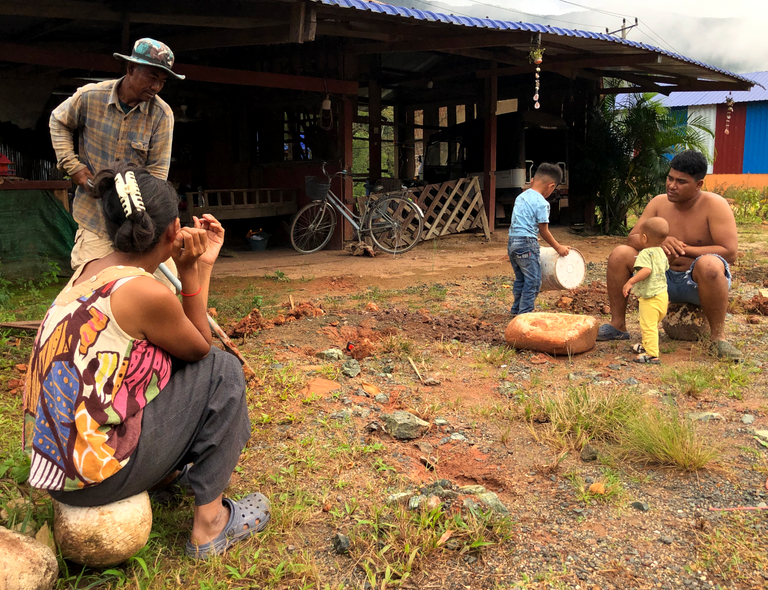 Work is moving slowly but surely on our privacy fence, and I can't wait to have more control over who enters our land. All my life I've craved an oasis, a sort of shelter from the human storm, after getting stranded abroad for three years in South America during the pandemic, I must admit I've lost a lot of faith in my fellow humans, and this caused me to crave a peaceful quiet place to heal and reclaim sanity. Our life here is a world away from standing in line at Western Union for six hours in Paramaribo only to find out they've just run out of money and to try again the next day.

CLICK HERE TO JOIN HIVE AND START EARNING CRYPTO LIKE US
---
---