🏊‍♀️ Technical Ketchup Difficulties, Swimming, & Flawless Aloo Dum 🍛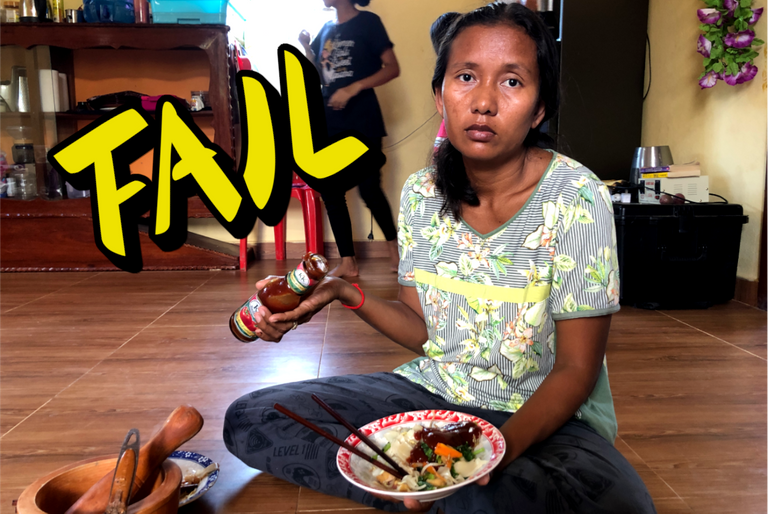 My wife's ketchup ejection technique worked a little too well, and she found herself with half a bottle's worth in her noodles.
But First A Little Swim 🏊‍♀️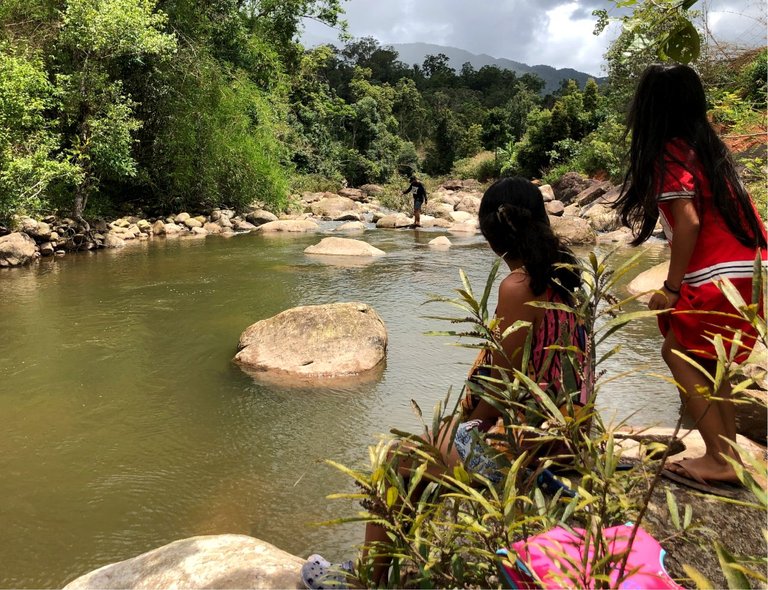 Two days without rain and the river was low and clear, so before any delicious things were cooked or eaten, I firmly demanded a swimming session, and even brought my wife's life jacket so she'd take the full plunge. Just as were about to get wet, we noticed the neighbors crossing the river to go cut some wood for a new chicken coop.
The Cure For Cold Is Curry 🍛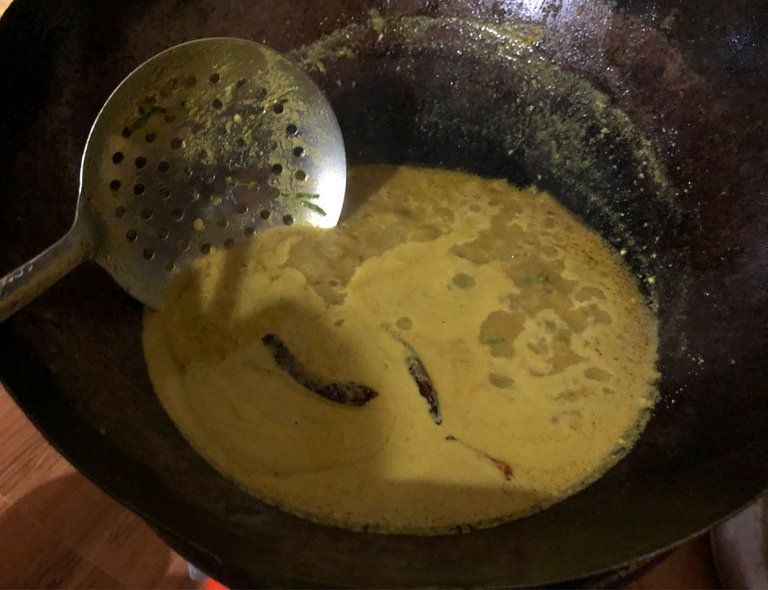 Although many of you living in more extreme latitudes would laugh at the thought of Cambodia being cold, but for my family and I, this new area we live in is very chilly compared to the rest of Cambodia. and of course the waters running off the mountain make for a very awakening swim even on the hottest of days.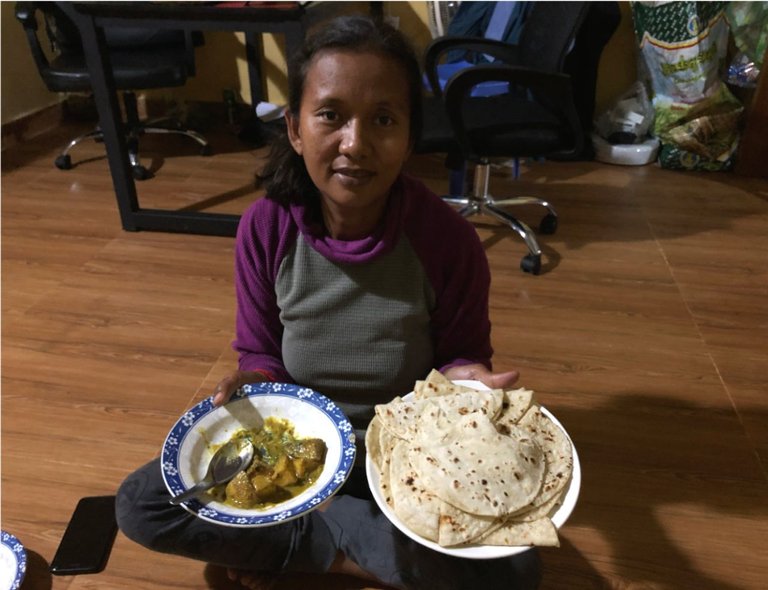 As soon as we climbed the hill and came back to the house for lunch, my wife began reheating some noodles for a quick and easy meal. While she was doing that, I began preparing a special dinner by frying potatoes and mixing up some roti dough.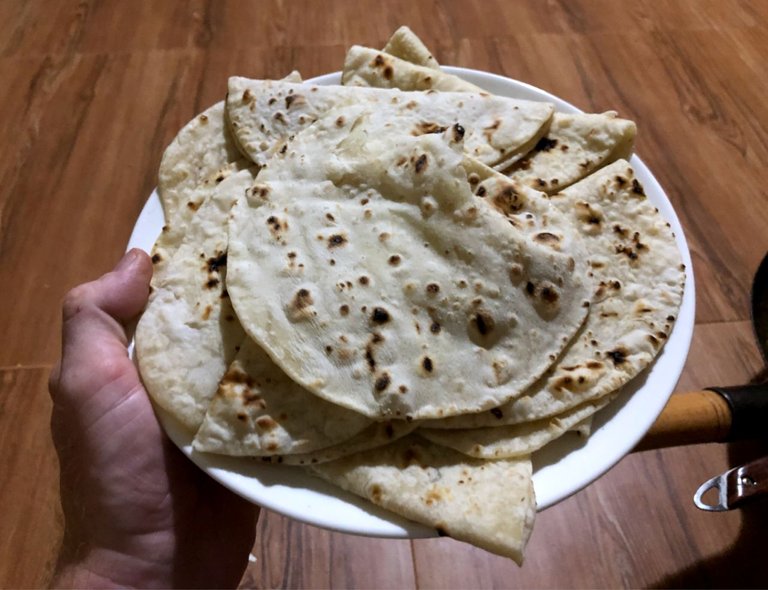 @sreypov doesn't like to eat potato dishes with rice, and I am the same too. Aloo dum is a pretty labor intensive dish, but I know I must make rotis to partner it with for a super duper delicious and hearty meal.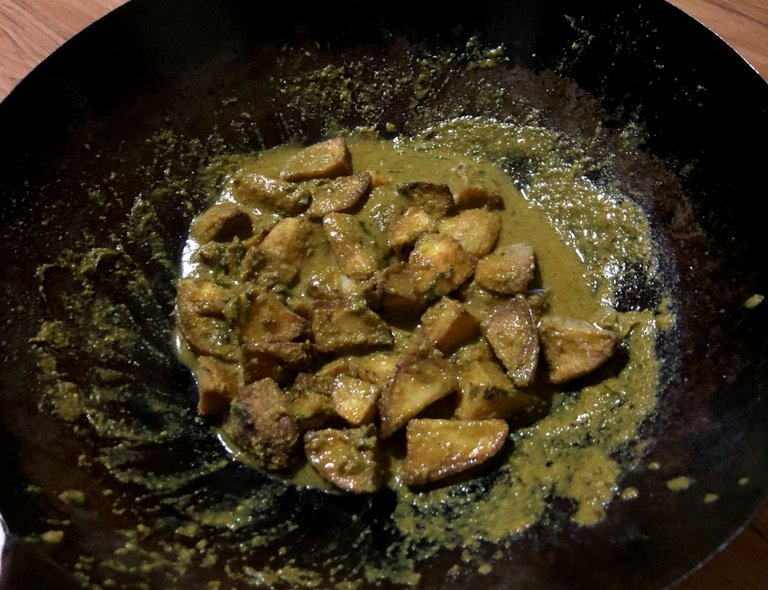 Aloo dum is probably my favorite dish, and it never gets old to me. There is something about the combination of sesame, fried potatoes, and a coconut curry sauce that just belong in your belly. This isn't a recipe post, I've shared my roti technique and aloo dum recipe previously on Hive, so no need for that.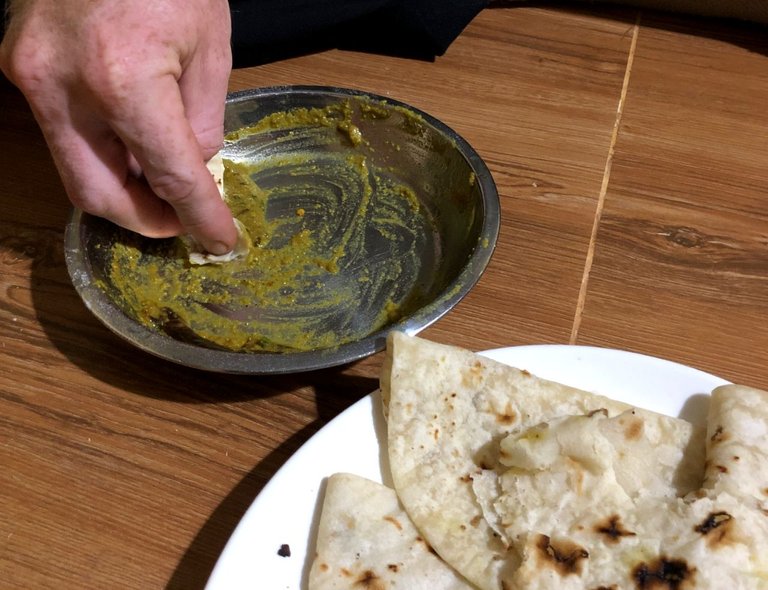 I was mostly so busy today that I found little time for photos, so I decided to document my evening dinner. It was so cold last night that I found the @kidsisters asleep under a blanket when it was time to eat. With two eaters missing, the wife and I sat down for a romantic dinner on the floor tiles, complete with fluorescent lighting from a single distant bulb.
Technical Ketchup Difficulties 🍜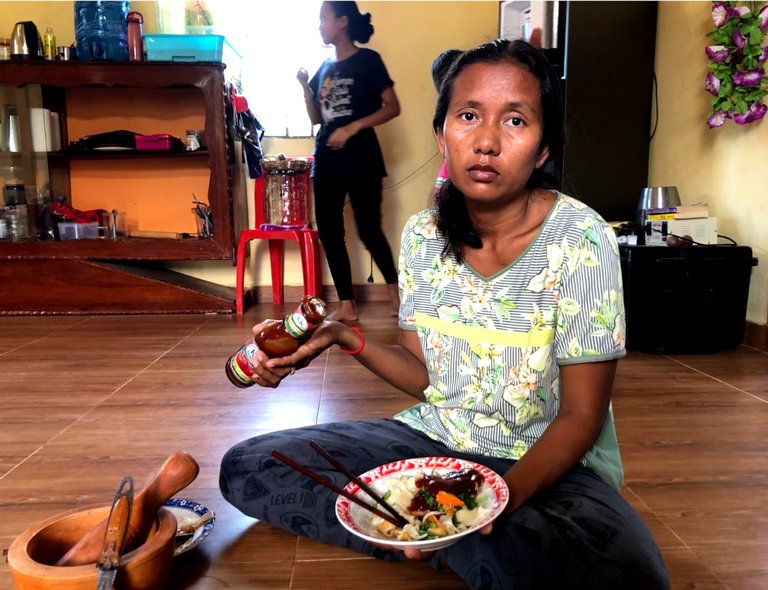 My wife is not the only Cambodian that likes to add copious amounts of ketchup to stir-fried noodles. While I was busy telling her my refined palate will never combined stir-fried noodles and ketchup, she gave the bottle a whack and half of the contents plopped into her bowl. I had to restrain my laughter a bit, but I begged the wifey for a photo of this food fail. This was the meal prior to aloo dum and rotis, so at least there was some dinner redemption.

CLICK HERE TO JOIN HIVE AND START EARNING CRYPTO LIKE US
---
---