🏍️ The SuperCub Becomes A Cub-inet 🗄️Piaggio Ape Is Home 🛺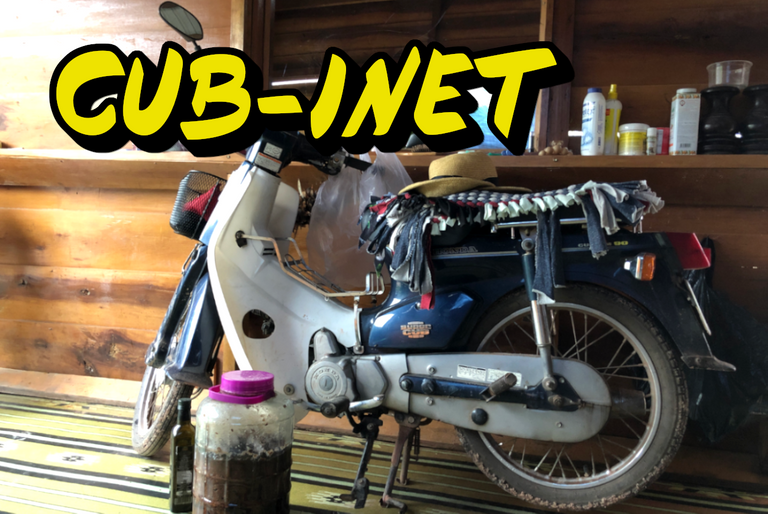 The SuperCub can't transport 7 students and myself, so it has become a cub-inet, home to hats, rugs, and anything thrown on or in it.
🛺 Piaggio Ape Is Home Now 🥵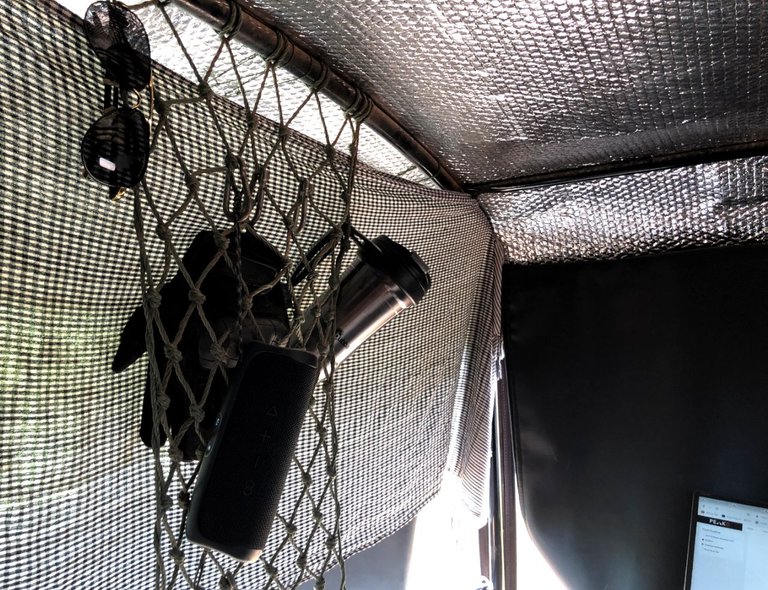 My loyal readers probably know that I am now more or less a school bus driver now, and combined with my Hive-sponsiblities, I rarely find time to to take deeper reads of posts and engage with with more longform comments. If income wasn't a part of the equation, I'd probably post twice a week and spend the rest of my time reading and commenting.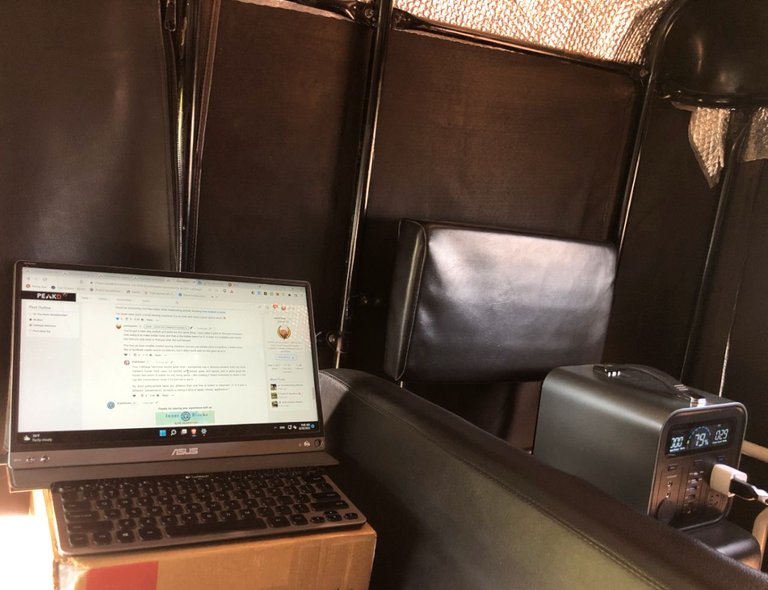 I am now inside the Ape 6 days a week from 6:20am until around 11:45am, a significant part of my day. The mobile office is doable, but crammed, very hot, and this often leads to massive sweating. It's all about diesel these days, and I haven't even had time for weeks to do any projects on the land. All I can ever think about is sleep, and this makes the Airbnb project become less and less of a priority.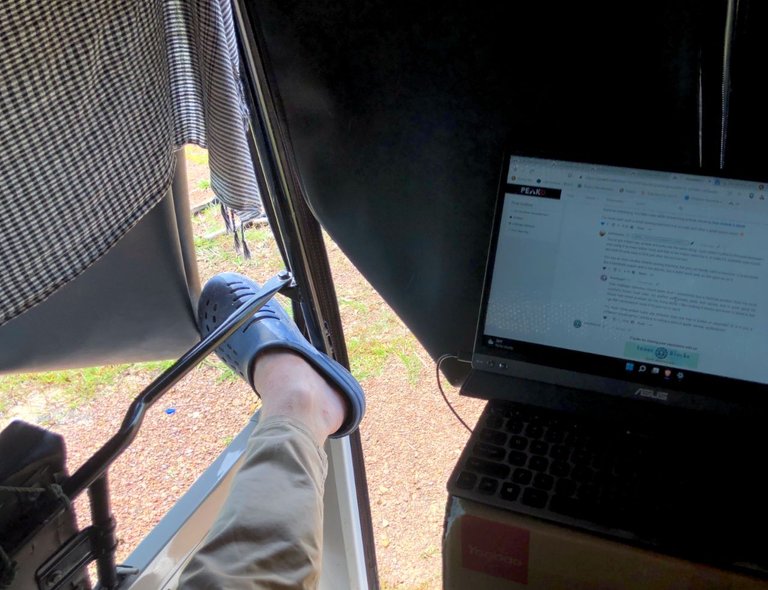 Life is getting very repetitive, and I am left with little time to dream up an extraordinary post idea. My best idea is to take same photos again and again each day and see how my left leg and shoe change over time. You could visit my blog each day to see if I've gotten new shoes or not yet, or I could squeeze my shirt at the end of each commute to see how many milliliters of sweat I can wring out 🤔.
Rain Is My Other Home ☔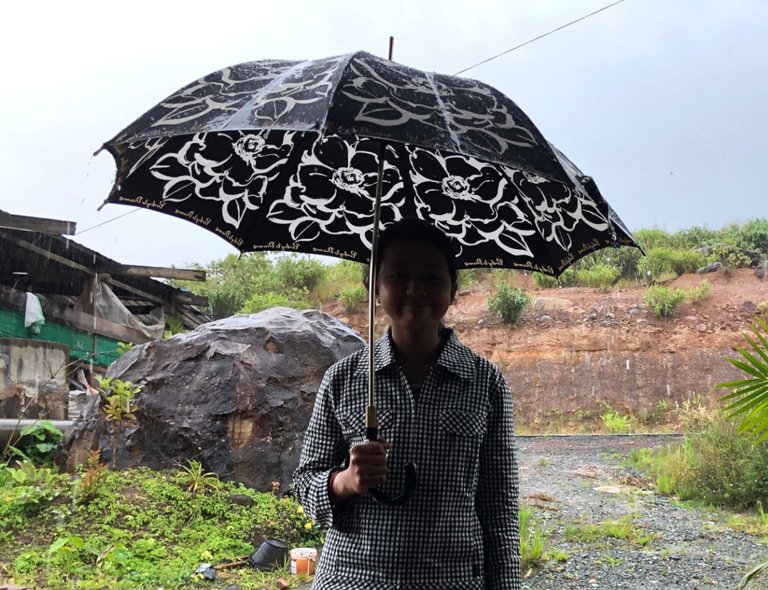 I am beginning to think the better question to ask about life here in Steung Kach, Cambodia, is "when is it not rainy season?" I am beginning to think there are perhaps only a couple of months of each year where productive construction attempts would be feasible, and it still rains almost daily, but we're glad to see epic flooding over.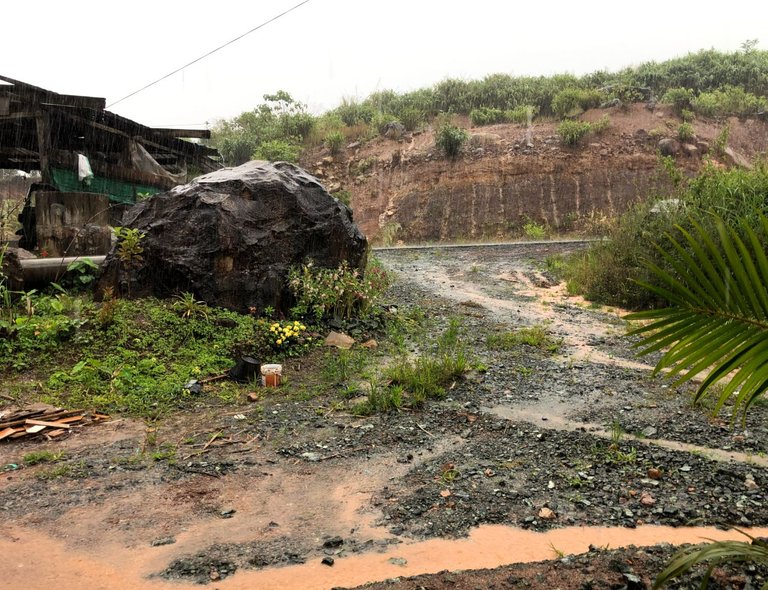 All I can do is try to control erosion and send the rainwater away. The planting and gardening infrastructure will also have to be done when erosion is less extreme.
Pov's Pillowcases 🛏️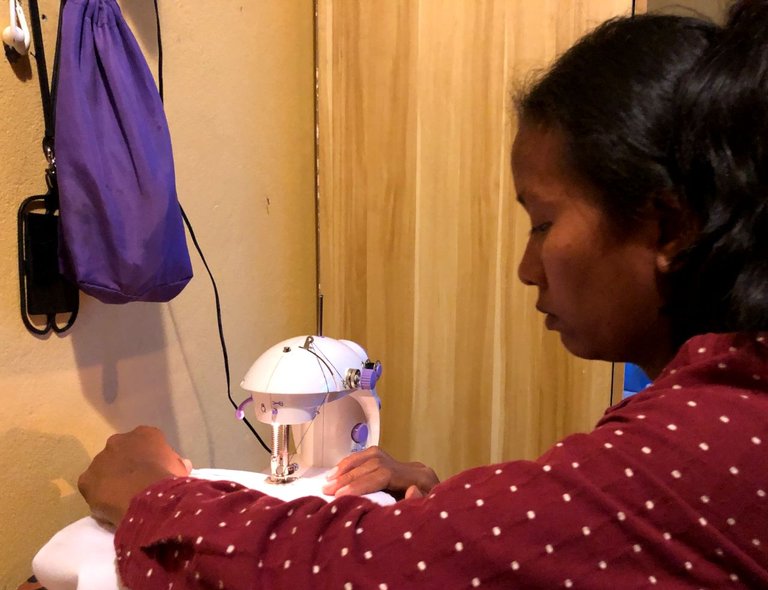 @sreypov is getting more and more accustomed to her mini sewing machine, and now she is working on some pillowcases for some mini pillows she bought online. These will ultimately end up in the Airbnb cabin whenever it's ready guests.

CLICK HERE TO JOIN HIVE AND START EARNING CRYPTO LIKE US
---
---