Tomato Chutney 👨‍🍳🍅 The Perfect Partner For Samosas 🥟🤌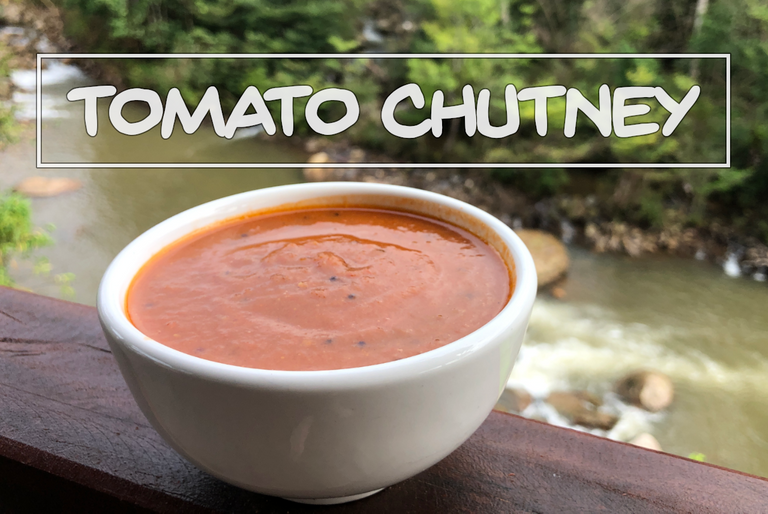 For far too long I've been meaning to share my tomato chutney recipe with Hive, and there is no time like the present despite my kitchen not being photo-friendly.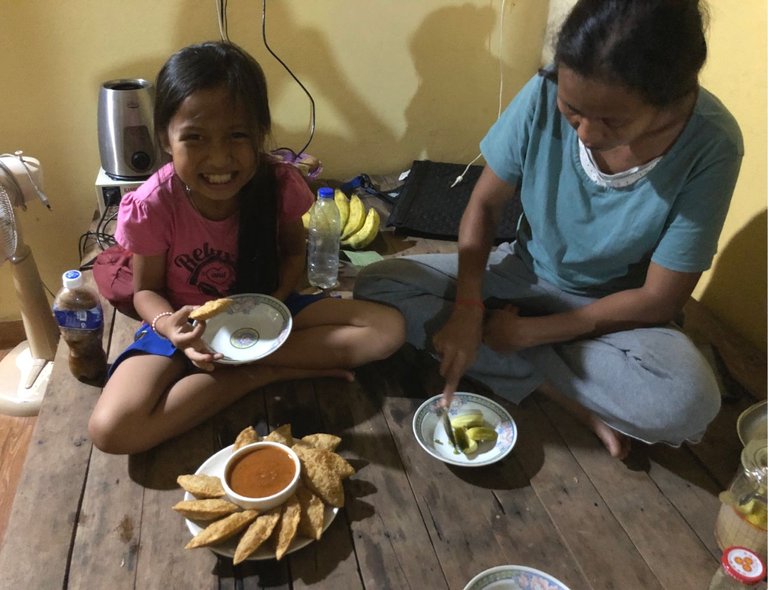 This chutney combined with onion samosas is now of Monkey-B's favorite foods, well, at least she shows the most excitement when I am preparing this combination. It's not extremely spicy, a perfect replacement for ketchup in just about any situation, and this makes it a family friendly condiment.

🔪🌶️ Tomato Chutney Ingredients 🍅🍃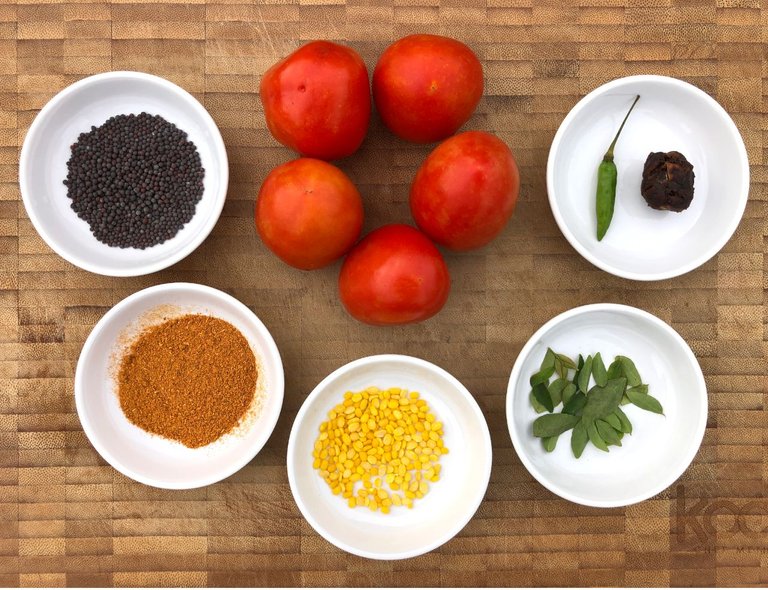 For Blending
tomatoes 5x medium-sized
sambar powder 1x teaspoon
tamarind (seeds removed) - ping-pong-sized ball
sea salt - ½ teaspoon
For Seasoning
lentils (any kind) - 1x tsp
curry leaves - 1x small sprig
mustard seeds - 1x tsp
green chili (sliced lengthways) - 1x

👨‍🍳 Preparation 🔪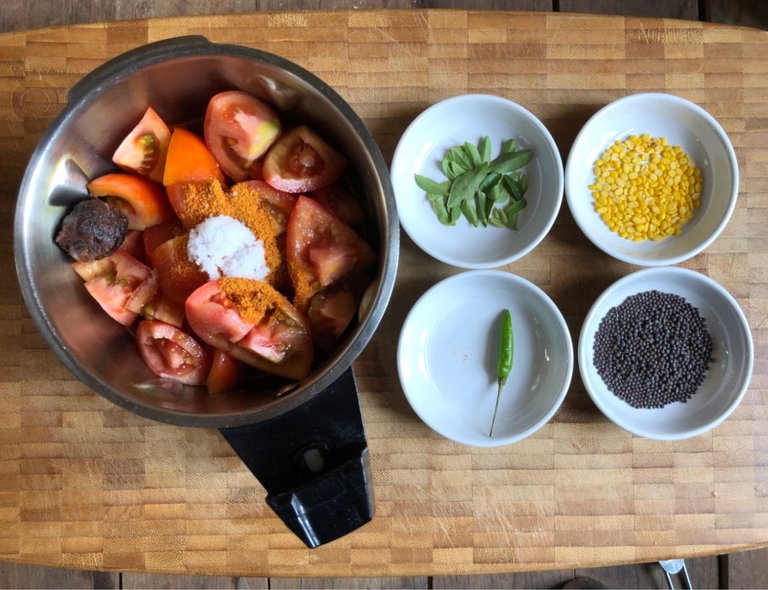 STEP 1
     Roughly chop the tomatoes and add them to a grinder along with the tamarind, sambar powder, and the salt.
---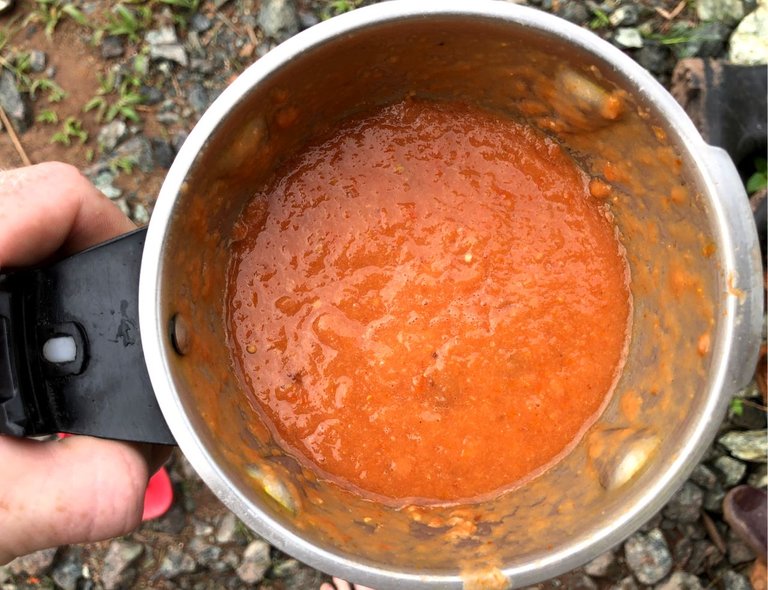 STEP 2
     Grind the tomatoes and other ingredients until you have a purée, then set aside to use during the cooking process.
---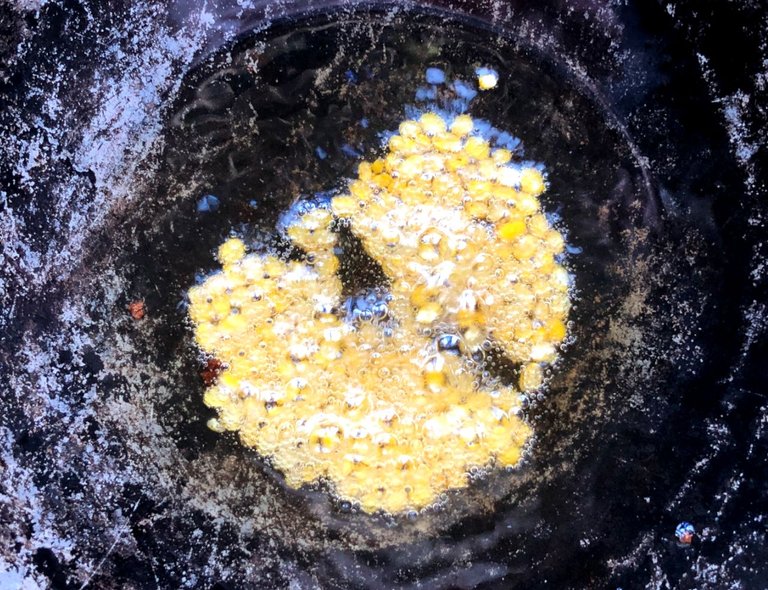 STEP 3
     Heat a tablespoon of cooking oil in a work or pan and add the lentils. Simmer on low heat while stirring until the lentils are browned and fragrant.
---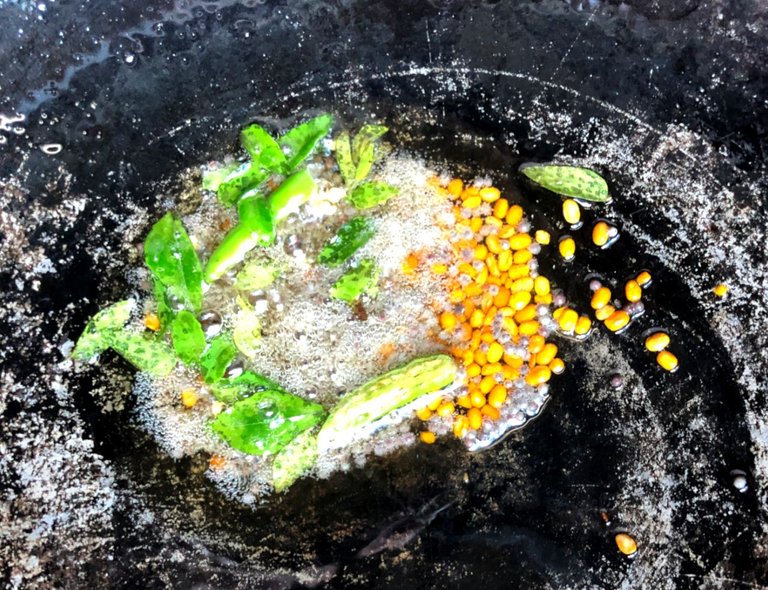 STEP 4
     Now add the chili, curry leaves and mustard seeds. Stir and continue to simmer until the mustard seeds begin to pop.
---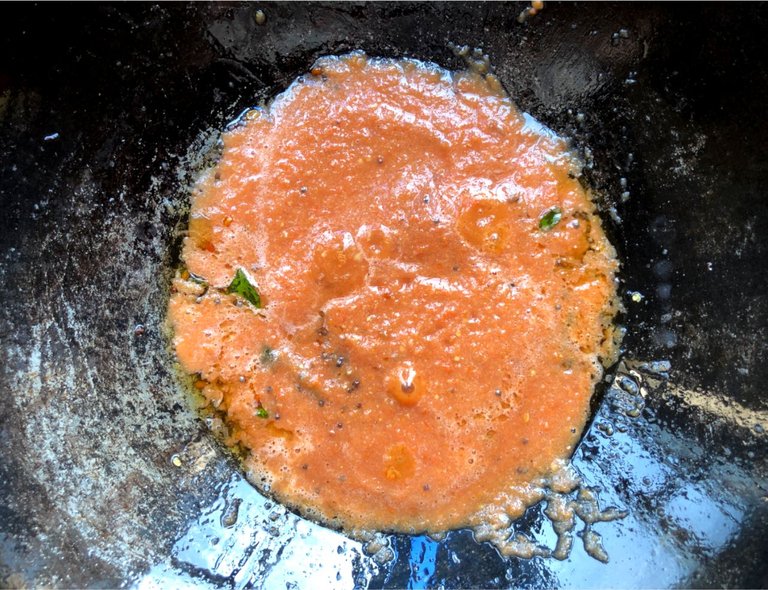 STEP 5
     Add the tomato purée and stir a bit to incorporate. Simmer for 6-7 minutes until the tomatoes thicken and the oil begins to separate.
---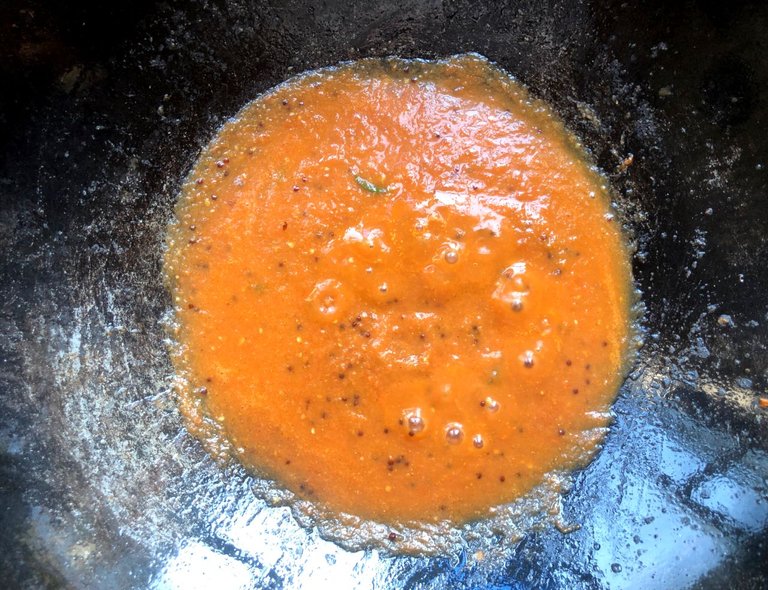 STEP 6
     When the chutney has thickened, turn off the heat or flames and give it a taste. Add any additional salt if needed, then allow to cool to room temperature uncovered.

😋 Enjoy With Samosas 🥟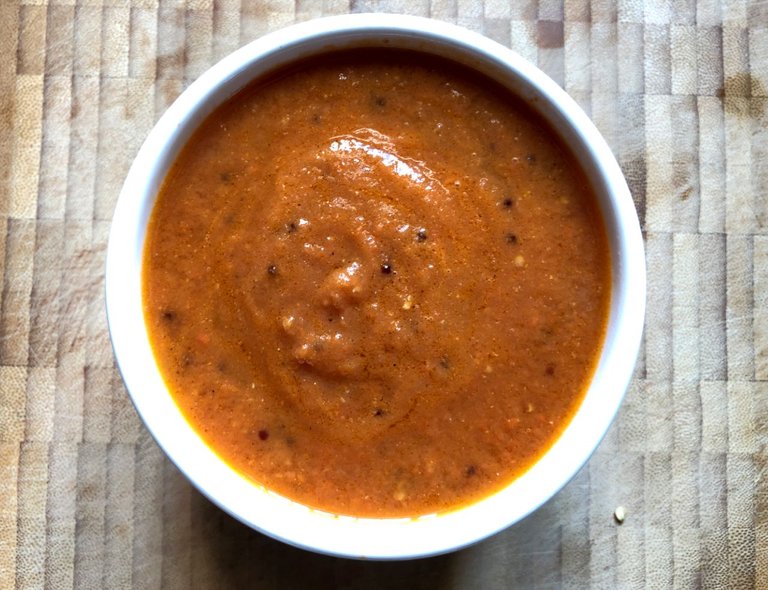 If you don't want to wait for this chutney to cool down, it's quite nice served hot and fresh as well. It will keep at least a week in the refrigerator if you jar it, but I put in a small serving bowl because it rarely lasts more than a day in our house.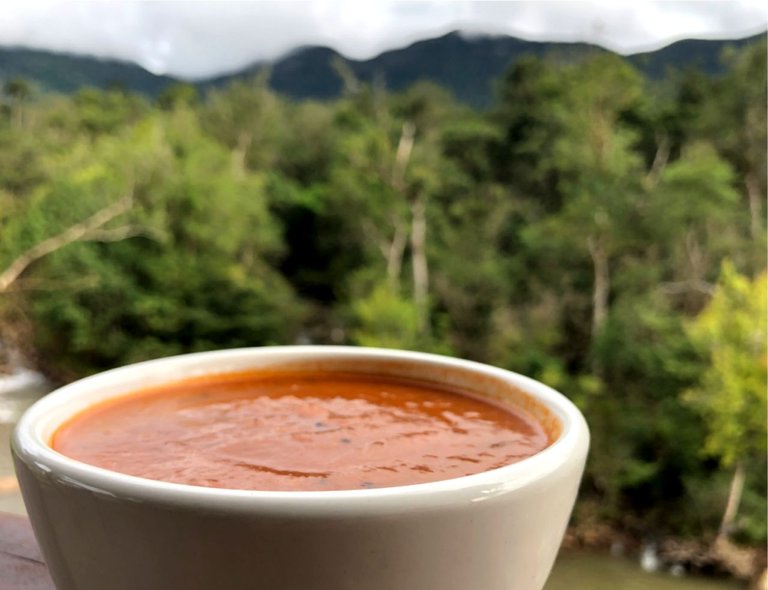 If your house has terrible indoor lighting and kitchen that is not photo-friendly, take your tomato chutney out of the house and photograph it elsewhere. Let the chutney steam rise up and flavor the sky with its deliciousness.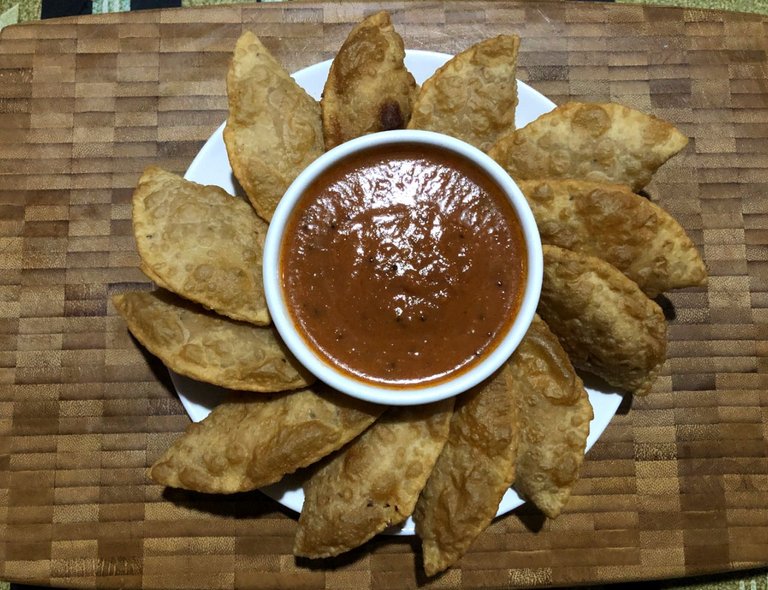 On this evening I paired the chutney with onion samosas, but it was dark outside so I had to take indoor photos in one-lightbulb house. It's not good photography, but I still wanted to share the pairing regardless.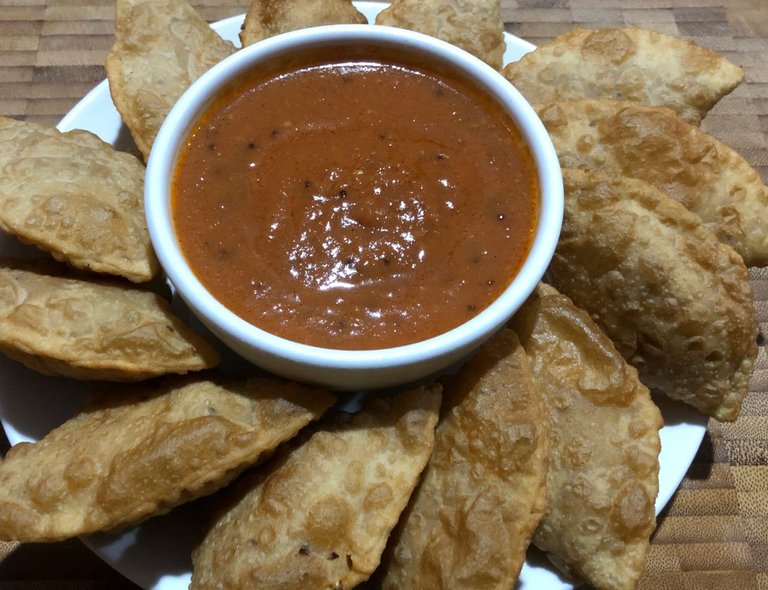 I do prefer this chutney with fried foods more than anything else, but it's such a nice ketchup replacement that it even works well on burgers, and of course it's next-level with french fries. Good luck and do share your results with me if you attempt to make this for yourself, I'd love to hear opinions.

CLICK HERE TO JOIN HIVE AND START EARNING CRYPTO LIKE US
---
---