Twirlin' Umbrellas ☂️ Ghostly Daughters 👻 & We Bought Something From A Random Person On The Highway 🛣️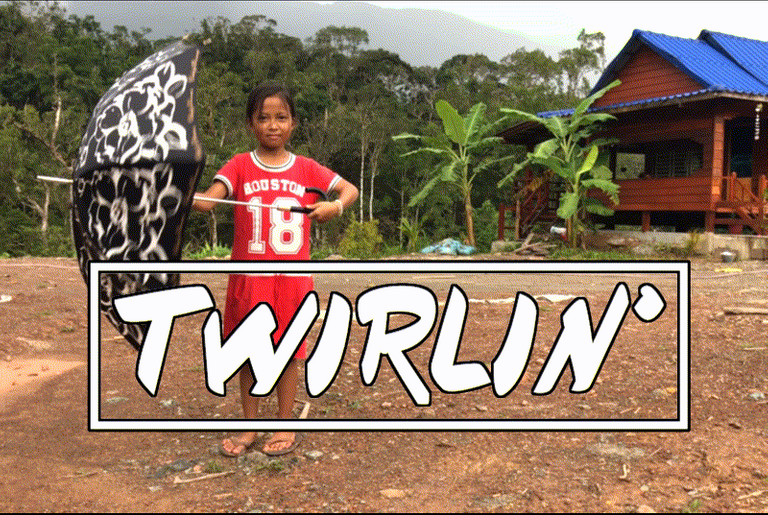 When you don't know what will become Hive content for the day, twirl an umbrella and buy some goods from strangers on the highway.
eBooks & Audiobooks For Monkey-B 📱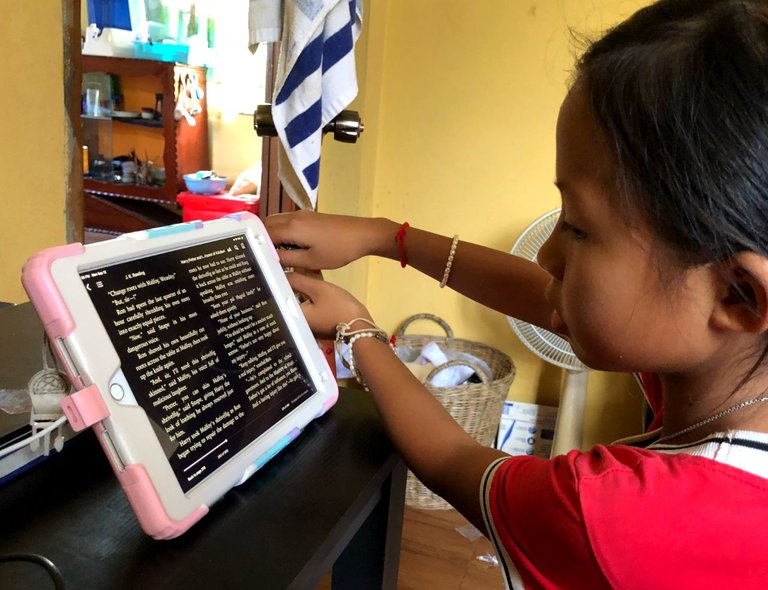 Our whole is currently sick at the moment, and I didn't feel well enough to drive the kids to school this morning. As you can see from this post, I hardly made it outside today as well, and mostly found myself taking naps in various locations. Monkey-B and Pov weren't as sick as Srey-Yuu and I, so I did my best to keep Monkey-B entertained and learning. She likes the combo of listening to the audiobook while following along in the eBook, but it takes a lot of luck to find both files for free on the intrawebs.
Filling The Water Filter 🚰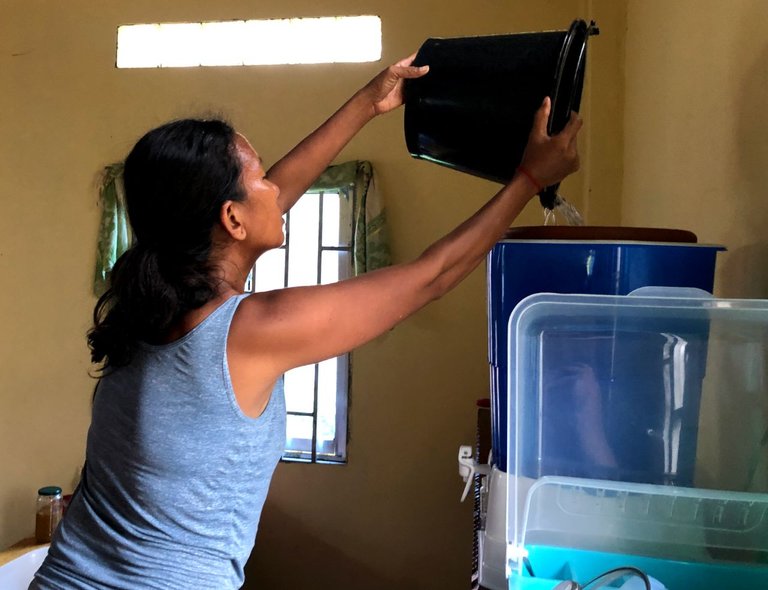 Pov was outside doing landscaping and occasionally hanging out with the neighbors today, so I only saw a few glimpses of her here and there throughout the day. I was too weak to do much today because yesterday I took on Srey-Yuu's responsibilities despite not feeling well myself.
My Ghost Daughter 👻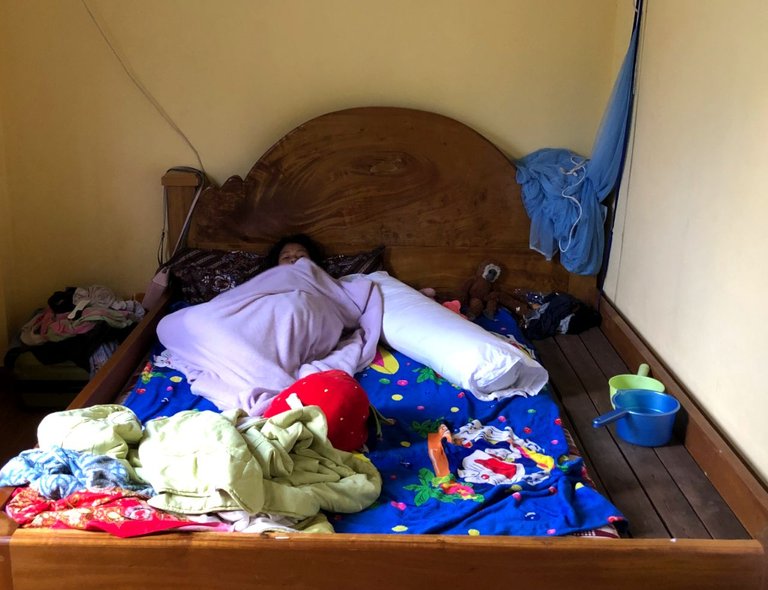 Srey-Yuu's been mostly sleeping for the last two days, something I should be doing as well, but until another family member learns how to curate and oversee ASEAN Hive, it's 100% my responsibility.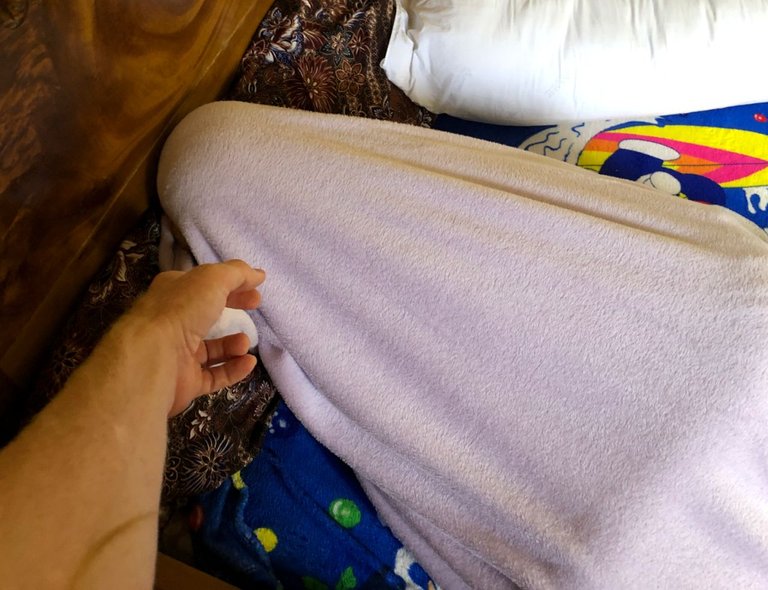 After trying to take a picture of her from outside, she tucked herself inside her blanket. Little did she know, her method of hiding from the camera actually turned out to be good content, and she resembled an old-fashioned sheet ghost.
Buying Things From Strangers On The Highway 🛣️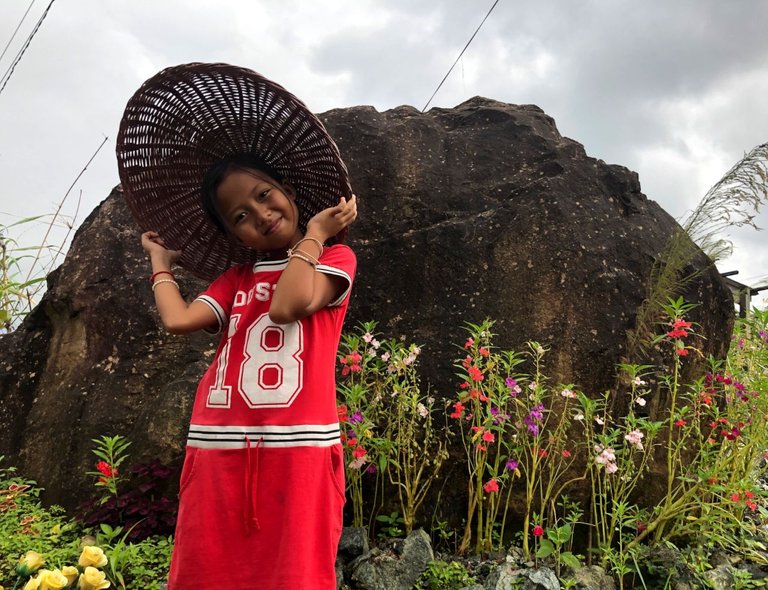 Apparently I fell asleep at my desk, and Monkey-B came to wake me up and show me something Pov bought from a passing car on the highway. My English has gotten so bad the last few years that I don't even know what to call this thing in my own language.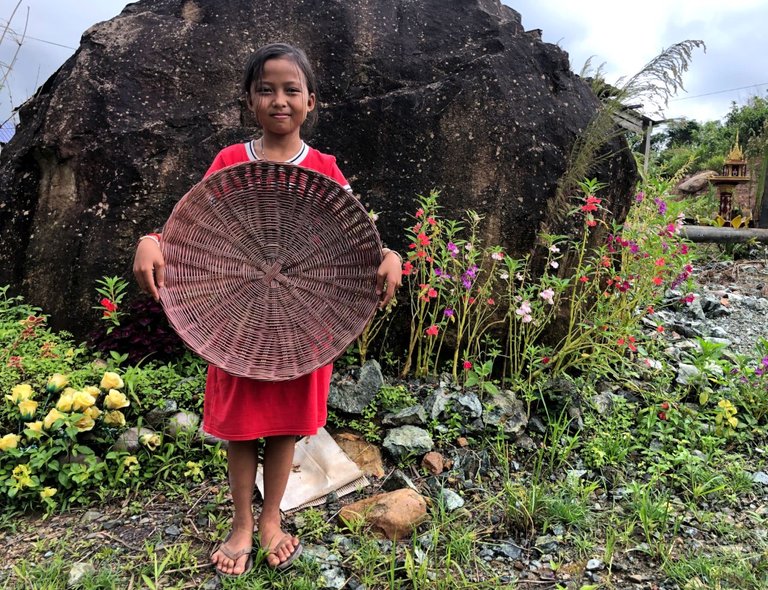 It was $2.50 USD, and we can use things like this to sunbathe noni fruit or line it with paper and use it to hold fried foods while cooking. Whatever you call these things, we have many of them, and I know it is not a basket or a plate, but those are the only two English words in my brain at the moment. Let's call it a basket-themed plate, okay, and let's also end this post because I need rest.

CLICK HERE TO JOIN HIVE AND START EARNING CRYPTO LIKE US
---
---