Uncle Mab & Monkey-B 👷‍♀️ Our Young Construction Worker In Training 🚧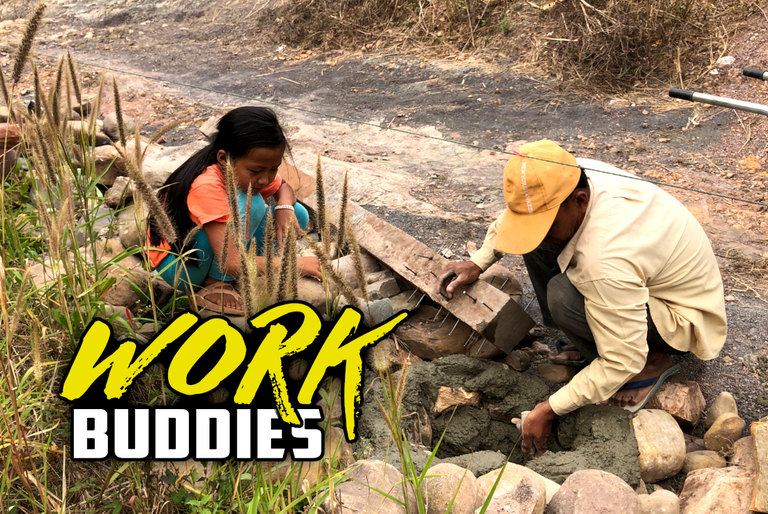 Monkey-B and her Uncle Mab are work buddies, and her natural curiosity always has her interested in things like construction, cooking, moto maintenance, and more.
Fence Progress 👷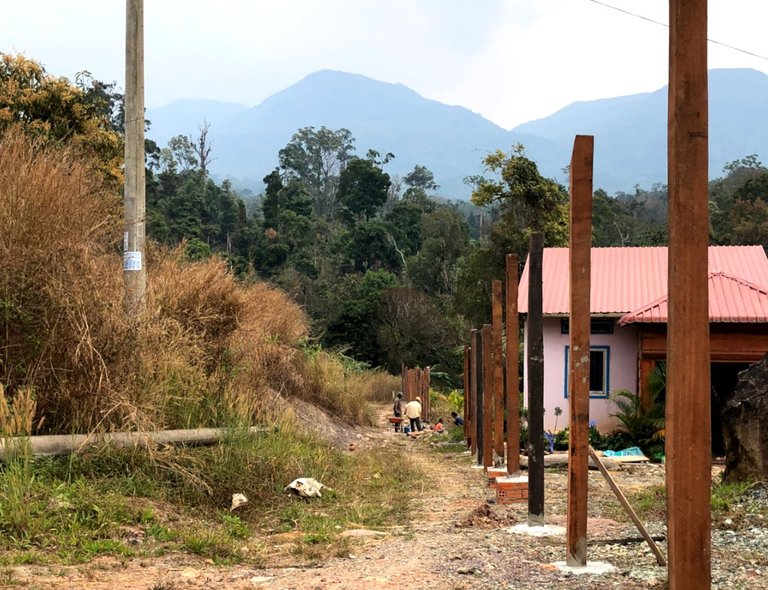 Progress is being made on the fence, and now there are only a few fenceposts left to erect. This coincides with me not being able to renew my one-year visa unfortunately, a tough reminder that no matter how long I have lived in Cambodia and speak the language, I do not have the same rights as a citizen, and my future here is always in the hands of bureaucrats.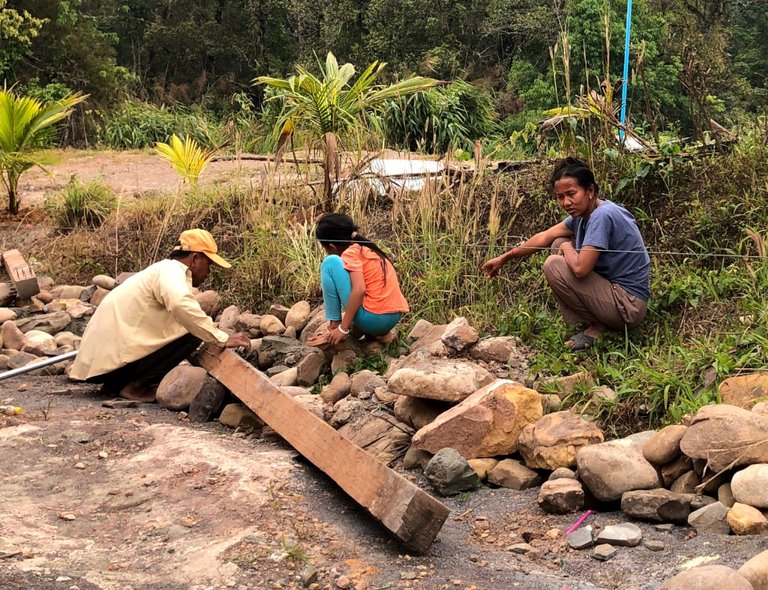 I was only able to get a three-month extension on my visa, and it is non-renewable, so it's time to leave Cambodia soon whether I can afford it or not. I am not sure how I will be able to return because I am self-employed, and to reside in Cambodia I have to find an employer to invite me into the country. I really don't know what the future holds now, and it's been really hard for me to even think about our construction project now.
In Training 👷‍♀️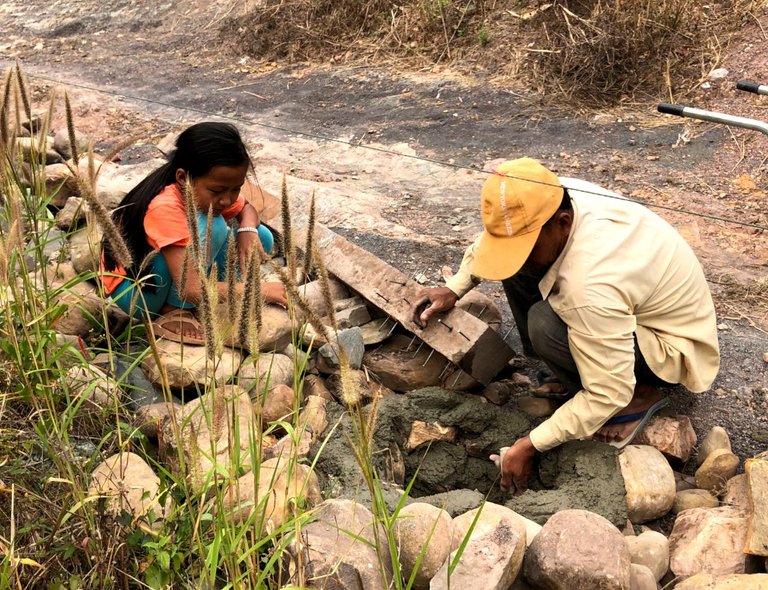 I had planned to visit my family in the USA, but I thought I would be going for a week or two with a fresh Cambodian one-year renewed visa in-hand. This will not be the case now, and it could be many months until I can figure out a way to return. I feel really stupid to have borrowed so much money to buy land in a country where I have few rights. The land isn't even purchased in my name because a foreigner can't legally own land here, another reminder of how few rights I have here.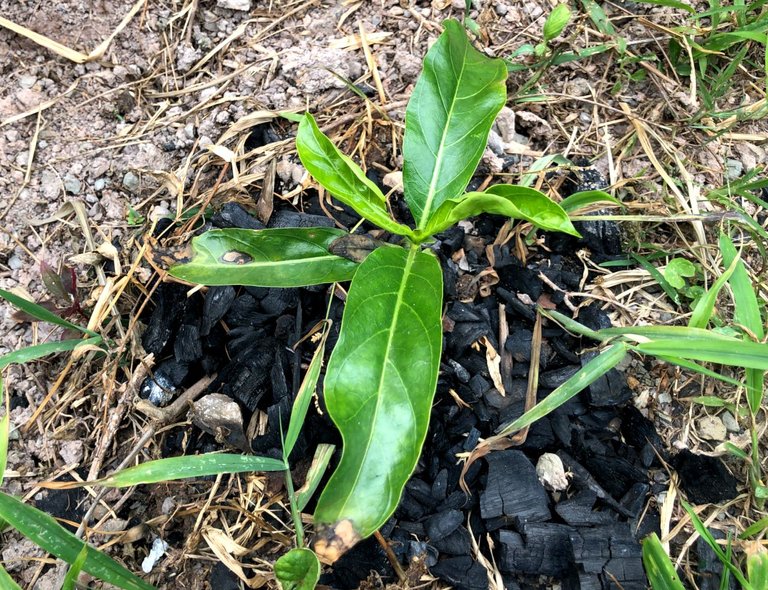 I had hoped for this post to be about the above noni tree I've been trying to get going, and about how Monkey-B loves to help her uncle, but each day I can only think about hugging my daughters and how much I will miss them. I feel consumed by rage and anger these days, and know another battle to keep this family together is coming very soon.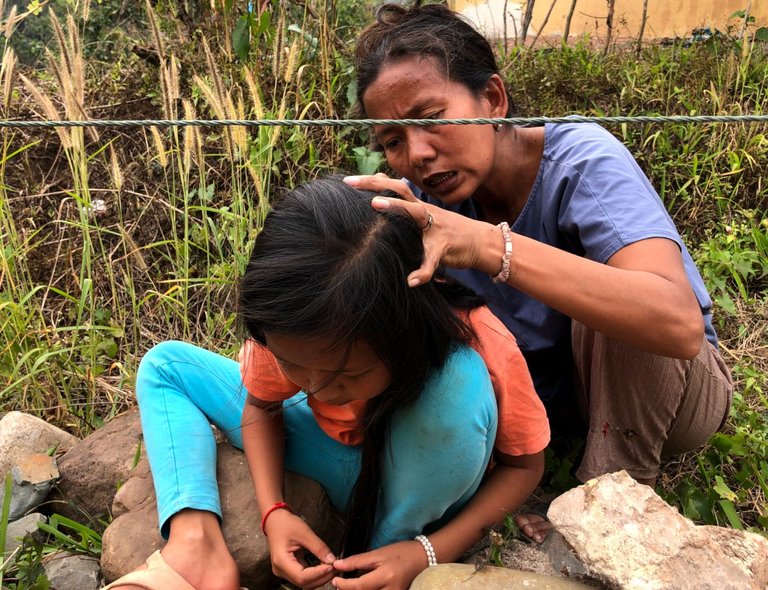 I have wanted to stop living in Cambodia for more years than I can count, but I have a family, and even the USA, my own country, another place I don't want to live, isn't interested in hosting us either. I really feel ashamed of the USA and Cambodia, and how they both have consistently failed my family and I time and time again. In times like these we often feel all we want to achieve in this life is to die without citizenship to the two countries that have made life nearly impossible for us at times. It's a shame there is not a country that has opened the immigration door for us, so we are stuck with trying to live in or immigrate to two countries that have done nothing but try to tear us apart.
     Sorry folks, I am not in the posting mood because this feeling of rage has consumed me. I guess for now I have three months left to spend with the family, so I will focus on living in the moment and bring the construction project to an end ASAP because we will now need every dollar spent towards future family reunification. We have already decided to put the land up for sale, out little dream after being stranded abroad for three years has already died.

CLICK HERE TO JOIN HIVE AND START EARNING CRYPTO LIKE US
---
---