🤝 We Enrolled Mey-Yii In Public School 🧑‍🏫 & I Snuck Into Monkey-B's Classroom 🏫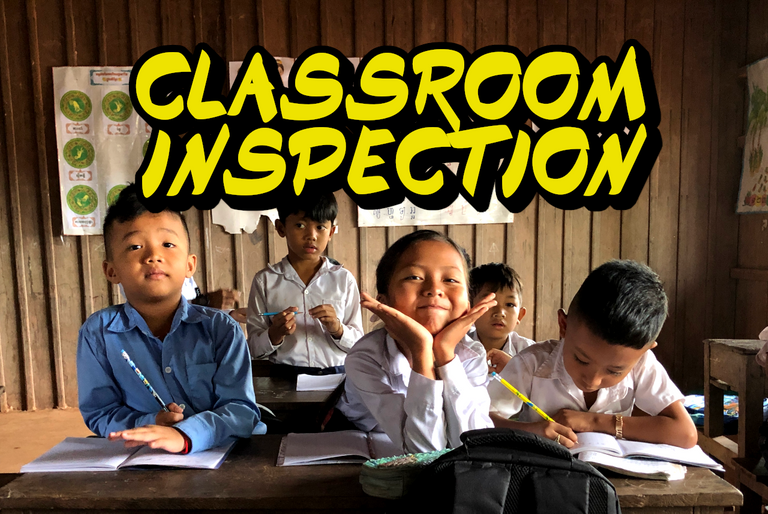 With each passing day Mey-Yii is becoming more and more of a fixture in our house, so we are glad to finally enroll her in public school.
🛺 The Super Cub Is Now Useless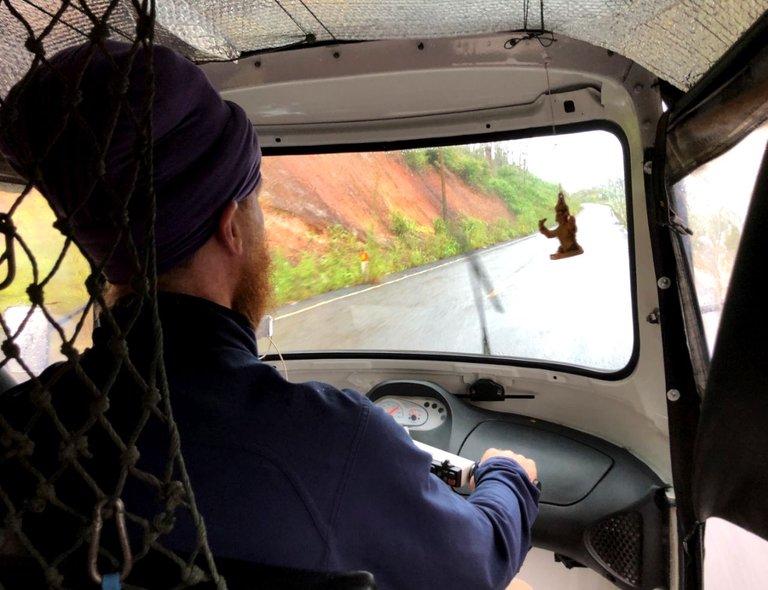 In Cambodia it is almost impossible to enroll a child in public school if you aren't the guardian or parent, so we arranged to shuttle Mey-Yii and her grandma to school in order to complete this process. Of course, just as I suspected, the woman looked like she had been partying all night, and produced a lame excuse not to ride with us to school in the morning. She gave us Mey-Yii's birth certificate and other relevant paperwork, and asked us to try and do the process on her behalf.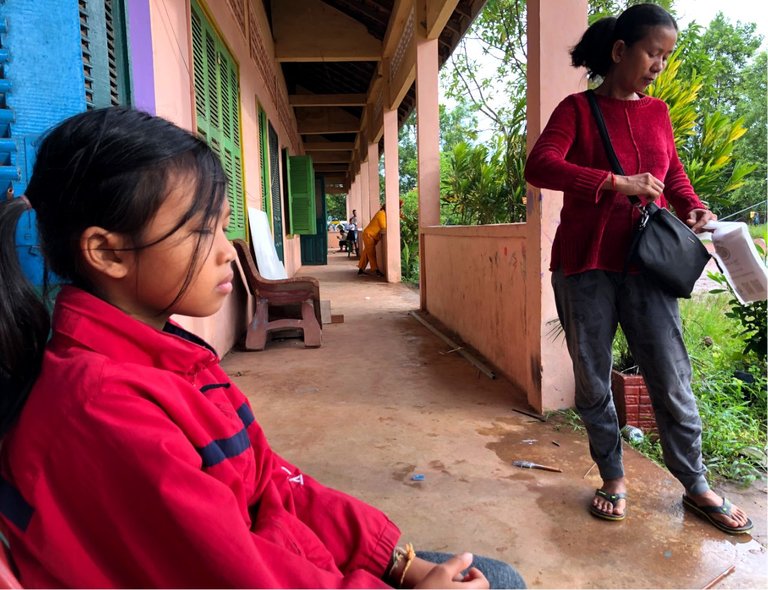 We headed towards the school 5-deep in the tuk-tuk with hopes they would let us enroll her if we said she was an "abandoned child." Luckily this worked, we got Mey-Yii enrolled, well kind of, the school year is over in a few months, so they allowed Mey-Yii to join the Preschool class without formally enrolling. We had hoped they'd let her join 1st grade with Monkey-B, but the class is too full, and this is the tough reality sometimes in Cambodia.
Bitter-Sweet 🤷‍♂️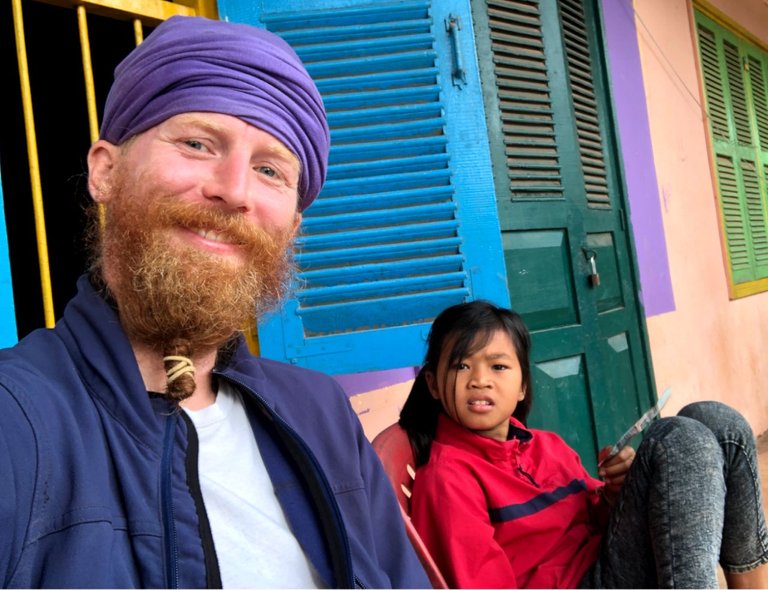 The most important thing is we got her in the school system, and now that I will be heading to school with 3 kids instead of 2, dashed are my hopes of my wife learning how to pilot her Super Cub so she can take the kids to school and lessen my daily workload a bit. We are barely in a position to take care of ourselves financially, and although Mey-Yii's grandma could easily afford to provide this sweet little girl a better life, her priorities are alcohol, gambling, cigarettes, and adorning herself with gold.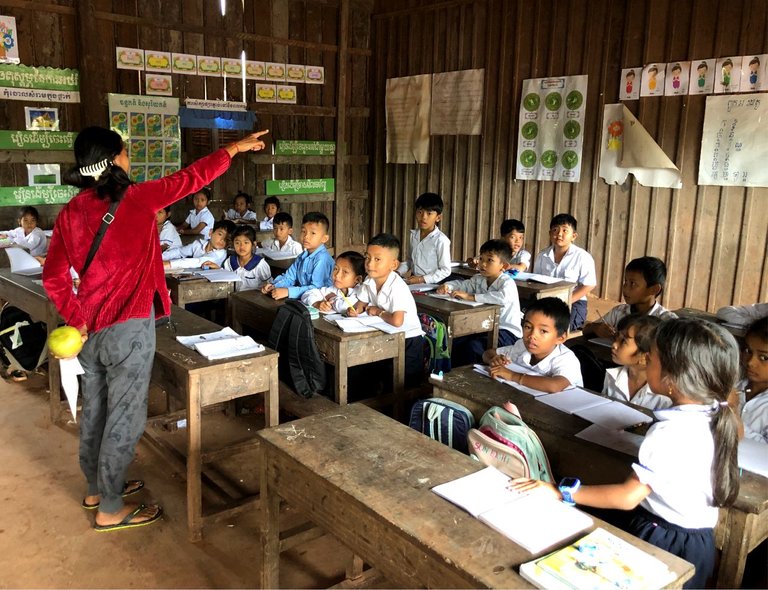 Almost two hours had passed, and driving an hour back home didn't make sense at this point, so we decided to loiter at the school and do some spying on Monkey-B. The Cambodian school day is only 4 hours long, and as I've spent a lot of time in these school systems, I know that less than an actual hour of what might be called "studying" happens during these 4 hours. We found Monkey-B's classroom unattended because the school was on one of its many "breaktimes." I wasn't thrilled to see Monkey-B seated in between two boys, both of which she told me have a crush on her.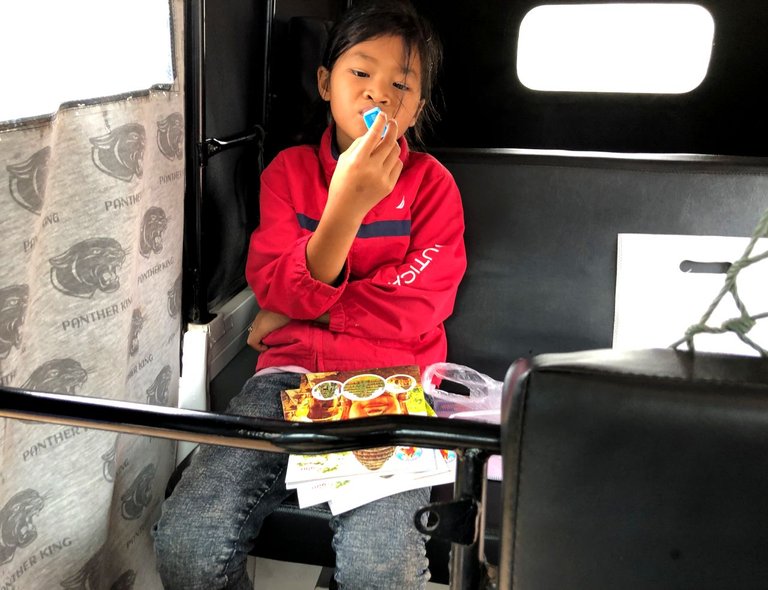 With an hour left in the school day, I took Mey-Yii and my wife over to the police station to start the process of her obtaining a family book, something only available to land-owners, so this will be her first one. I have few rights here as a foreign resident, and even after 12 years of living here and giving myself to this country, I can't even be in my wife's family book, and this basically means our marriage isn't recognized by the government. I would say this makes me feel like a second-class citizen, but citizenship is also something I am not allowed unless I can produce the $300,000 USD price tag like the Chinese are easily able to do.
     After we took the first steps in my wife being able to create a family book with both of her daughters' names in it, it was time to head back to school and grab the @kidsisters. We bought Mey-Yii the most basic school supplies, and now my monthly fuel expenses will be more than my monthly Hive earnings because it will be 2,400km traveled per month just taking them to school and back in the tuk-tuk. I can only hope and pray that my $6 to $10 daily Hive earnings will somehow magically be enough.
     Mey-Yii now eats two meals a day with us, so this is another added expense, so soon I'll have to stop blogging and try to pursue work in the town where they study, perhaps rent a room there and try to drum up some English classes. I don't want to be away from my family, but after spending several years of massive efforts on Hive, my post payouts still suck because I haven't been blessed by the Hive Illuminati. It's crazy to think I spend up to 12-14 hours a day working my arse off on Hive, but it's the same amount of earnings I'd make teaching an hour a day with time for proper sleep and lots of quality family time.

CLICK HERE TO JOIN HIVE AND START EARNING CRYPTO LIKE US
---
---