🪨 Wheelbarrow + Man + Rocks + River = ⛰️ Cardamom Mountains Hive Content 🏞️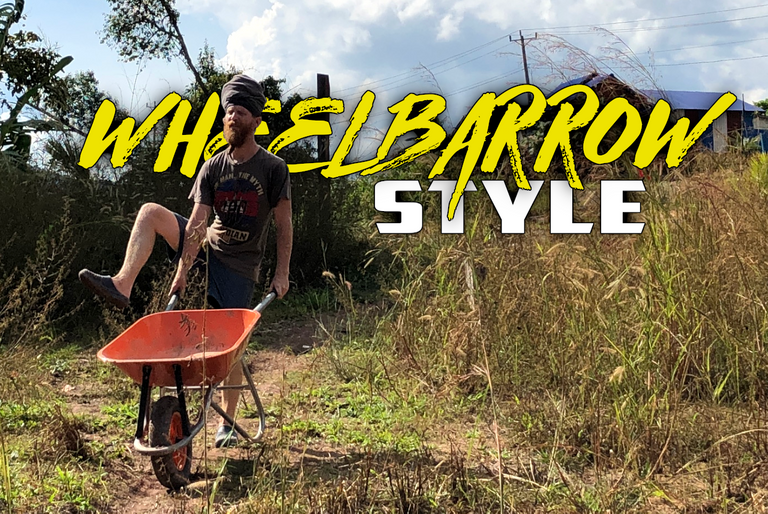 There is a major erosion problem on one side of our land, and the fence project can't go forward without solving the problem by making our side at least as high as the opposite side.
Free Rocks At The River 🪨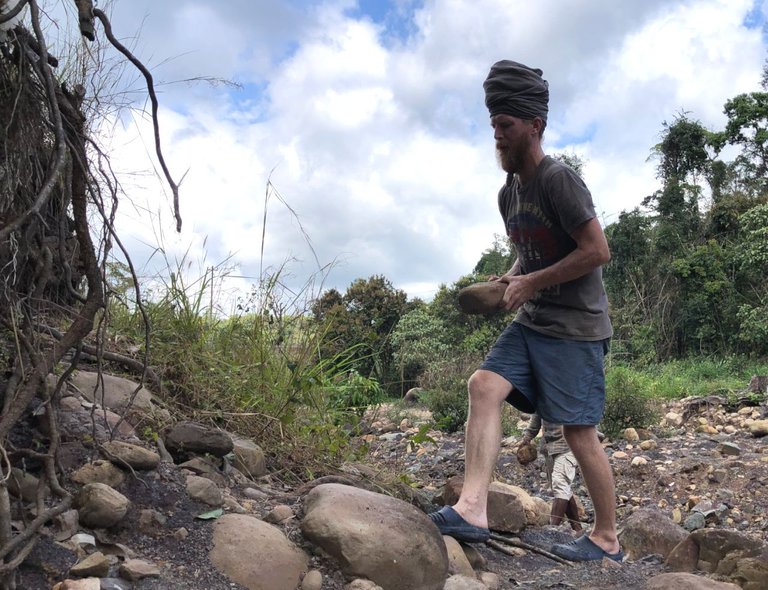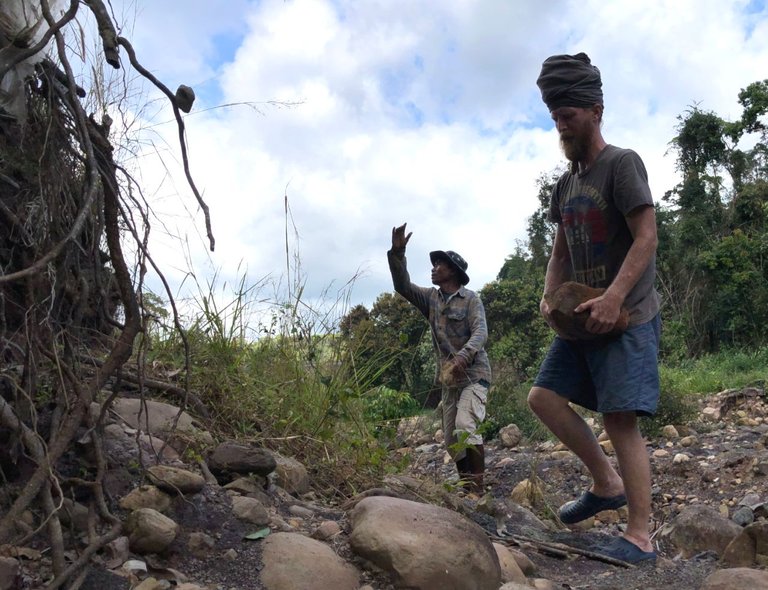 We've previously purchased sand, bricks and cement from a depot far away from our home, but rocks is something we have plenty of for free. All we have to do is go down to the river with the wheelbarrow and do a little heave ho.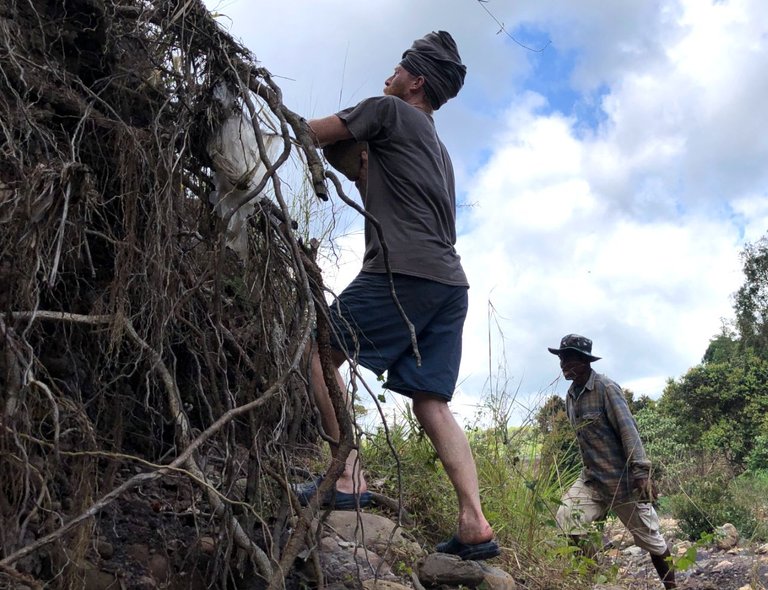 I sensed my brother-in-law's morale was decreasing, and even though I have about 14 hours of online work to do each day, I decided to help at the river for about 6 hours, reducing my sleep hours to 4, not ideal nor healthy, but it seems sleep is something I will never become close friends with again in this lifetime.
Fart For The Camera 🍑💨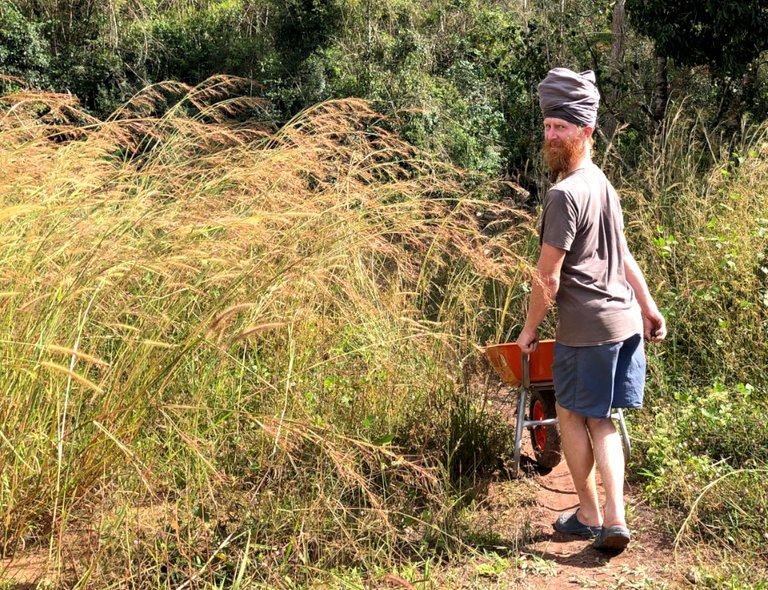 As I was returning from a wheelbarrow run with an empty payload, my photographer for the day/wife snapped a pic of me passing by. I stopped, pushed my butt out for the camera, gave a dirty look, released a fart and continued on my way.
Time To Get Serious 🤭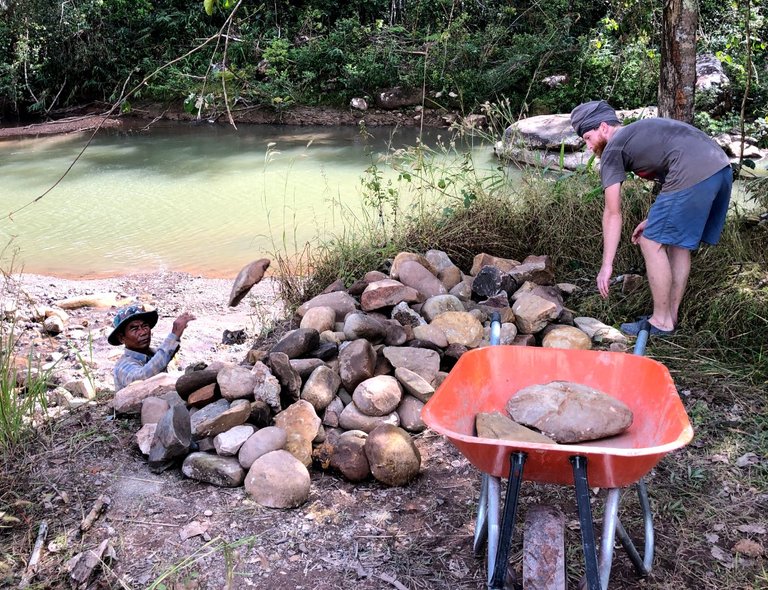 Bong Teeun and I developed a system where I occasionally helped toss rocks from below and did all the wheelbarrow runs. He was tired from the previous few days of work, and the wheelbarrow run uphill is the toughest part, so I took on this job to maintain morale and give him a bit of a break.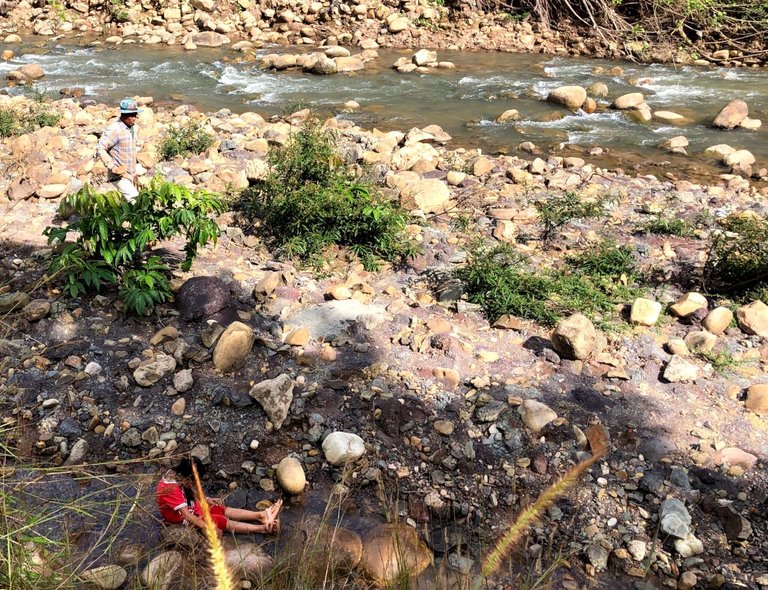 Down below Monkey-B joined us, but only for play. The neighbor boy Ah Boom came over and they soaked in shallow channel while Bong Teeun and I labored away.
One More Fart 🍑💨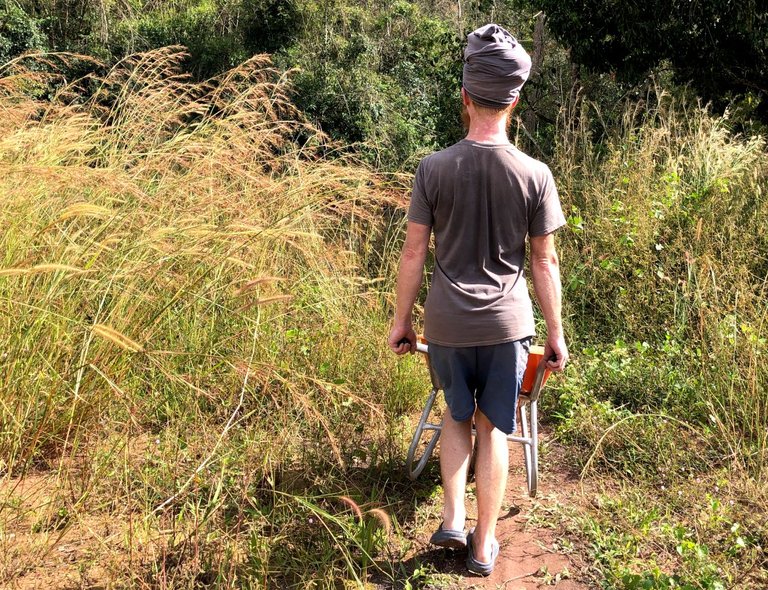 I don't think fart humor will ever cease from my life, it is the most basic form of comedy, and surely even caveman had tooting competitions. Well in the above pic I shot off round 2, sticking my butt out as I passed by and letting it rip, probably shaking a few more rocks loose in the process.
Moving Rocks Like A Fairy 🧚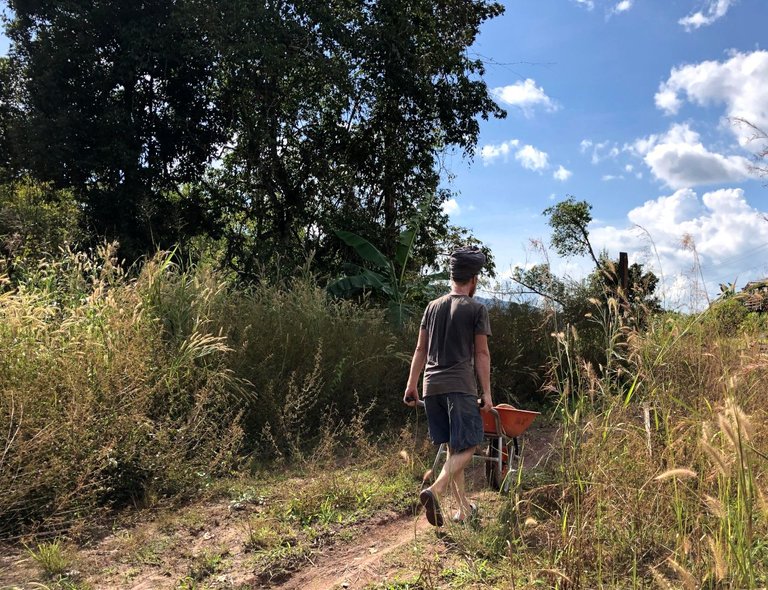 By the end of the day I realize that I could save my farts for uphill travel, and this served to not only propel me forward with a heavy wheelbarrow, but it also made float along like a fairy. You can totally stop reading now if you're tired of my fart humor, it was a day of moving rocks, not exciting and not easy to write about, so I'm doing my best to give you a story yo'.
Topless Voyeurism 👙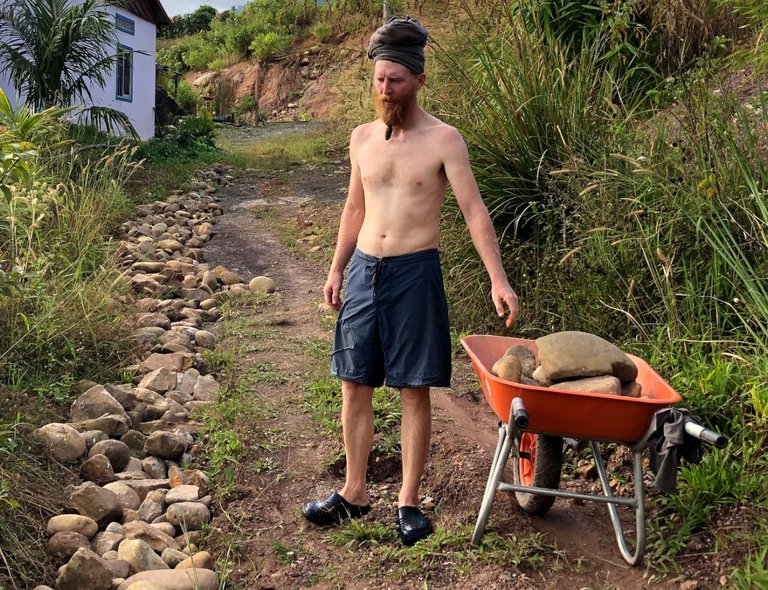 Near the end of my wheelbarrow runs, I took a swim and washed all the dirt off, but decided not to put back on my sweaty shirt. I had forgotten my bikini top at the house, so I had to head back topless with bare nipples showing. After my nipple hair air-dried properly, I decided to turn these wheelbarrow runs into a post and share it with you all, and they lived happily ever after. THE END

CLICK HERE TO JOIN HIVE AND START EARNING CRYPTO LIKE US
---
---