BTC Closed Month Of July In Bullish
Btc finally gives a sign of reversal for the past few months we have seen btc monthly candle rally down the each month with bearish candle close.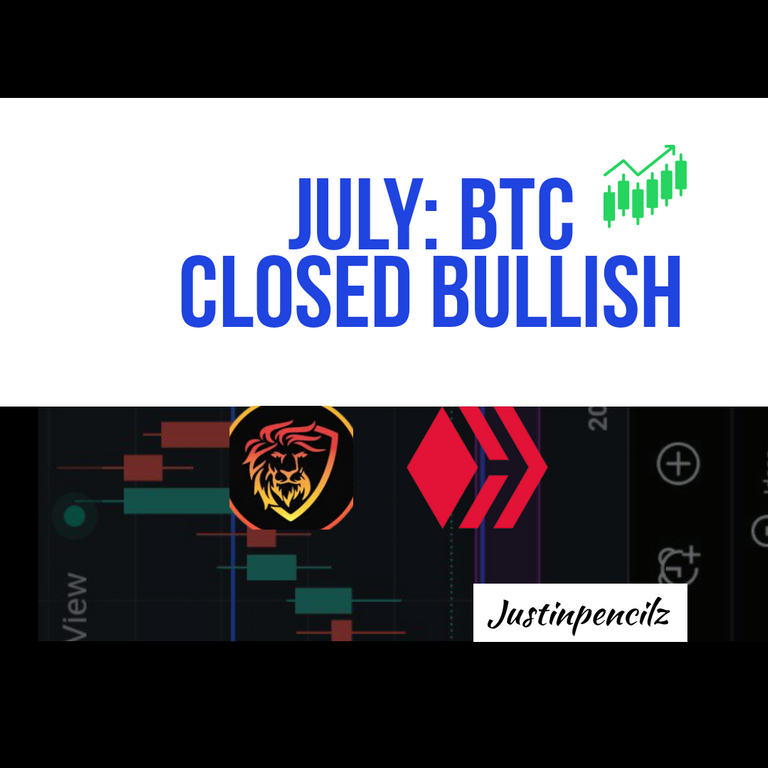 The month of July is different it closed with a full body bullish candle which signify trend reversal we might see the next Rest of the months in 2022 rally up that's it this zone holds.
BTC MONTHLY CHART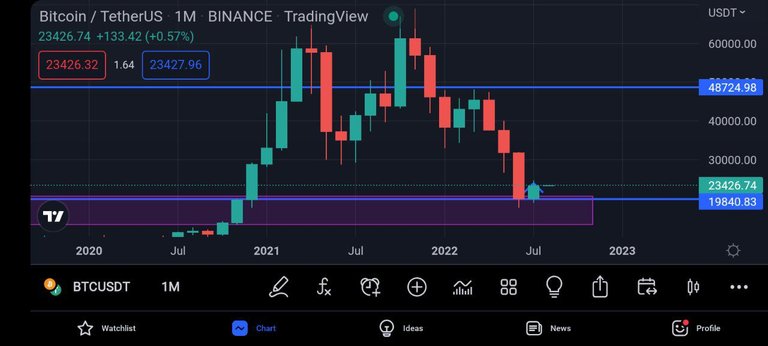 On the monthly chart we can see that buyers are coming into the market to change the game totally, could this be the time everyone is waiting for or this is just a trick to make people to buy then the drop continues.
The imbalance on the monthly timeframe looks sweet and it needs to be filled up before any other drama in the market. For it to filled up the imbalance it needs to rally up and filled the fair value gaps up (FVG).
FUNDAMENTAL ANALYSIS
Base on fundamental Btc is said to have surged up-to 18% in the month of July.
That's to show that buyers are coming into the market bit by bit, the 20k region now is our major support zone and some other technical indicators also indicate a buy signal.
We might see more bullish candle closed candles for the rest of the year. Hopefully is time for buyers to come in.
NOTE: this is not a financial advice always do your own research.
Thank you for reading my post
Posted Using LeoFinance Beta
---
---