ETHUSDT: Something Huge Is About To Happen
ETH is on the run for the liquidity sweeping, was actually thinking before eth will drop lower it will take btc to make major moves I was kinda surprised to look at my chart just to see the sweep on both chart.

ETHUSDT TECHNICAL ANALYSIS
For the past few hours during the newyork stock open that's 9:30 newyork time. That's when the price delivery algorithm for stock open plays out I always pay good attention to price during this time. Btc also follows the price delivery on the stock open.
Ethusdt 4hr Chart 📈
.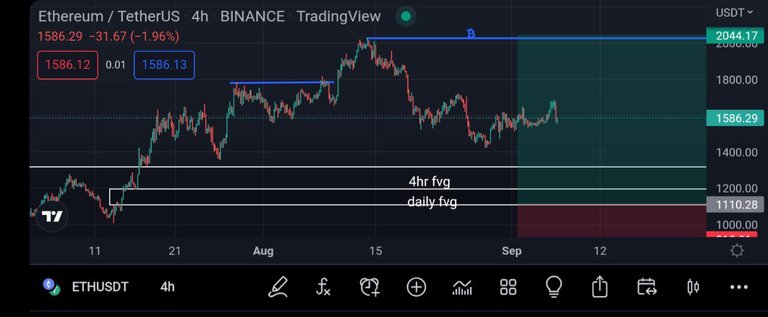 On the 4hr chart I was able to spot out my entry zone I'm not that bullish on eth yet I just feel it has to drop a little bit to $1400 Price then we can start a negotiation with eth for now it is still in the premium or 80% close to the equilibrium zone. I would love to start Thinking of buying eth when it get to $1200 price there's a daily and 4hr imbalance I think price Will have to get to that region filled up the imbalance then push up only if btc gives the signal too.
ETHUSDT 15MIN CHART 📈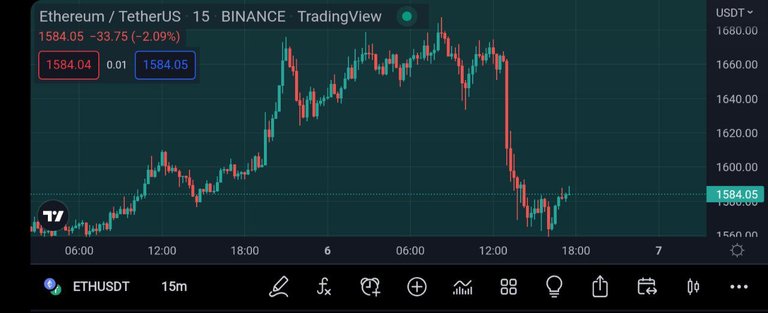 BTCUSDT 15MIN CHART 📈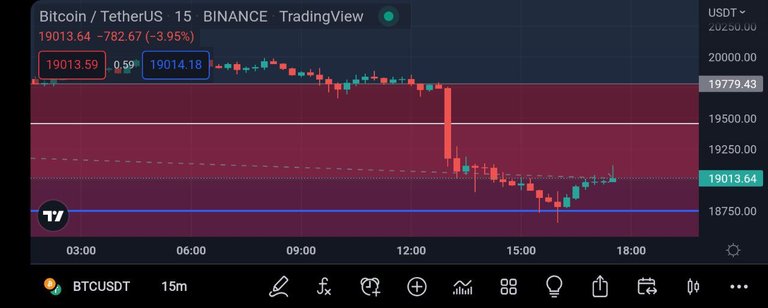 Both eth and btc gives exacts same reaction today wish is a sign to us that something huge is about to happen, for the past few days I noticed eth refuses to move same direction with btc on the lower timeframe when I look at both chart on lower timeframe I see eth pushing up little while btc dropping lower then that gave me a sign that eth will have to filled up those imbalance downward the push up I think is about time it happens let's just see where the price goes and if it will keep following btc for the main time.
NOTE: THIS IS NOT A FINANCIAL ADVICE ALWAYS DO YOUR OWN RESEARCH BEFORE INVESTING ON MY ANALYSIS.
THANK YOU FOR READING
Posted Using LeoFinance Beta
---
---