IN CRYPTO: US CPI Released dumbed BTC So Hard
consumer price index (CPI) was released, the data contains the Measure of changes in price of goods and services excluding food and energy.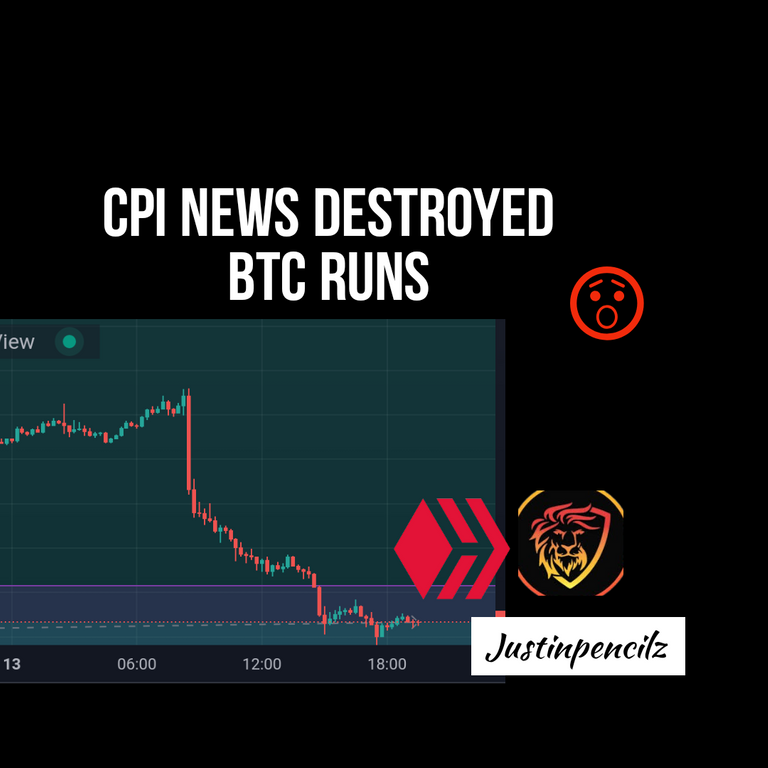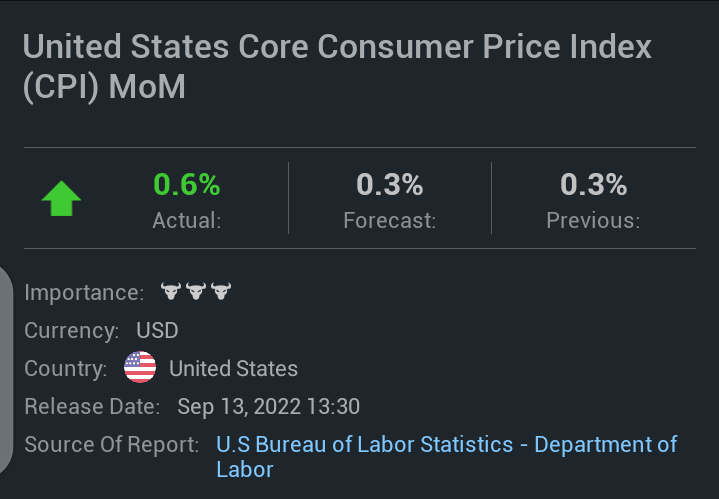 CPI is very important factor in Measuring the changes in purchasing trend or inflations.
The Previous data was 0.3% if the actual data Goes higher we can expect it to be positive if it goes lower that's negative base on fundamental analysis the current released data was 0.6% which is higher than previous data that Indicate a bullish for USD or dxy. It simply means high or positive while if the value was lower than previous data it means low or negative that's how to analyze the fundamental market for crypto and forex.
BTCUSD DAILY CHART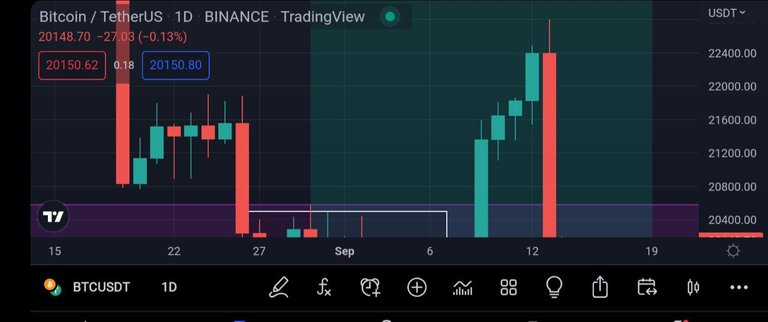 Initially before the fundamental report we where enjoying the btc run to the upside we push up to the 22k really make sense after all the waiting.
But the CPI report destroyed the structure and market runs to the upside exactly 8:30 newyork time the news was released all currency including btc that is paired with USD as BASE that's XXX/USD had a massive drop for hours. That's for you to see the power of CPI as a trader is advisable to always check the fundamental out before any trading decisions to avoid something like this.
Dollar Index Daily Chart 📈 (DXY)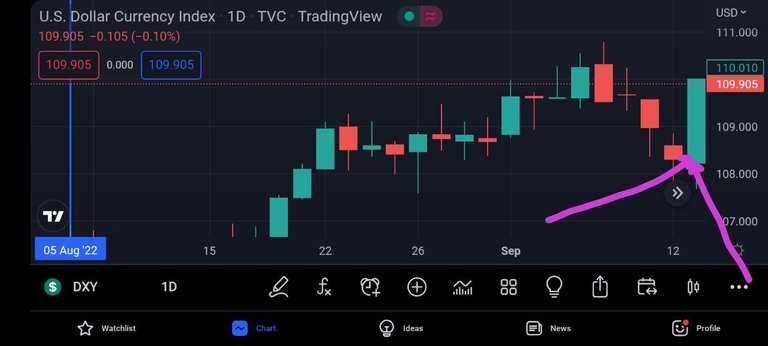 The dxy daily candle rally up due to the fundamental report and the inverse is what btc will do when the dxy starts selling we can them expect a rally up in btc most times is always like that not all the time though. Let's see if btc can make the chart correction so fast within few days we might get the bullish algorithms reset back hopefully. I will keep updating you all.
NOTE: THIS IS NOT A FINANCIAL ADVICE ALWAYS DO YOUR OWN RESEARCH BEFORE INVESTING ON ANY OF MY ANALYSIS
THANK YOU FOR VISITING MY BLOG
Posted Using LeoFinance Beta
---
---