[LIVE ACTION REVIEW] MULAN: No juzgues un libro por su portada/ [ESP/ENG] @Justtalking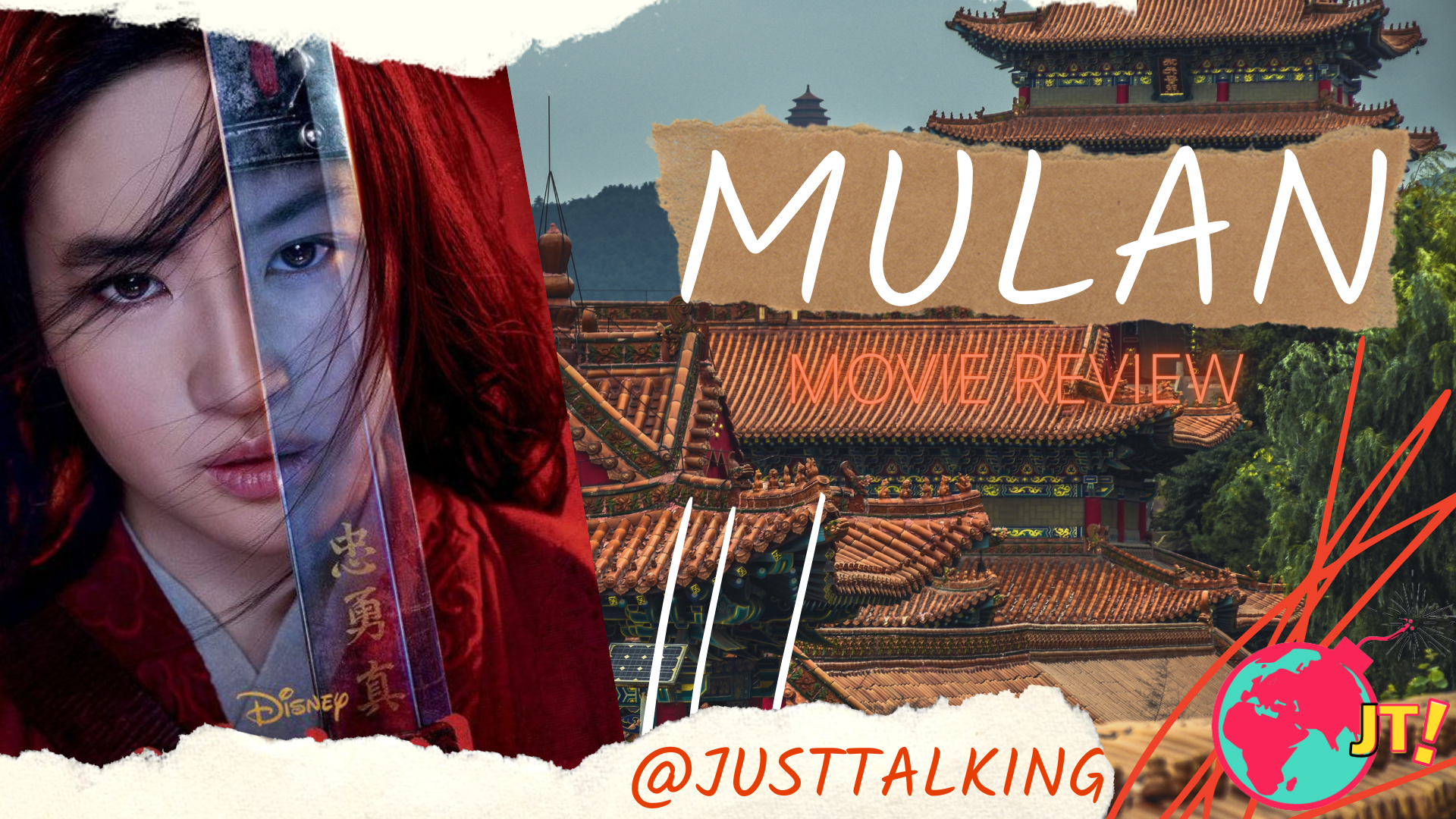 "La flor más hermosa de todas es aquella que florece en la adversidad/ "The most beautiful flower of all is the one that blooms in adversity"

Hola amigos espero que estén teniendo un inicio de semana fantástico, este post de verdad iba a ser publicado la semana pasada pero estuvimos muy ocupadas trabajando y tuvimos que posponerlo, pero hoy gracias a Dios podemos comentarles sobre una película que se convirtió en mi favorita; Mulan live action.
Hello friends I hope you are having a fantastic start to the week, this post was really going to be published last week but we were very busy working and we had to postpone it, but today thank God we can tell you about a movie that became my favorite; Mulan live action.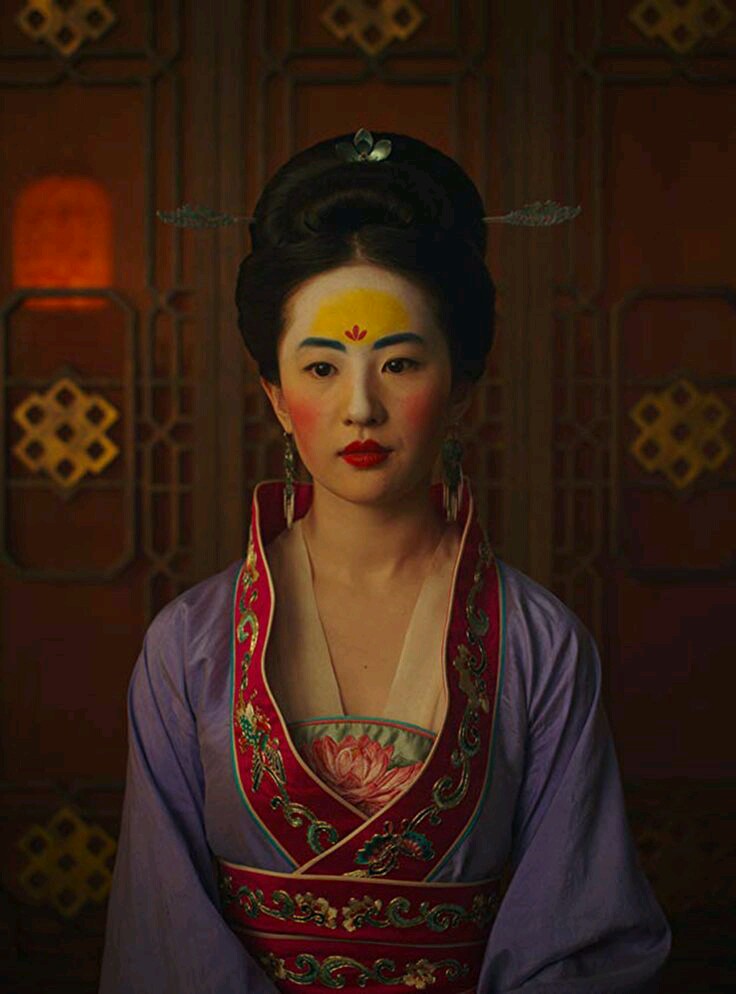 Primeramente les cuento que yo soy muy pero muy fan de Mulan, es mi película favorita de Disney y cuando dijeron que saldría Mulan live action tenía mucha ilusión, pero esa ilusión se fue agotando poco a poco cuando subían información sobre la producción, ¿Por qué? Porque cuando empecé a leer noticias sobre que no tendrían las escenas musicales, o que no estaría el general Shang o un personaje tan emblemático como Mushu fueron cosas que lastimosamente me quitaron las ganas de ver la película.
First of all, I'll tell you that I'm a very, very big fan of Mulan, it's my favorite Disney movie and when they said that Mulan live action would come out I was very excited, but that illusion was gradually exhausted when they uploaded information about the production, why ? Because when I started reading news that they wouldn't have the musical scenes, or that General Shang or a character as emblematic as Mushu wouldn't be there, they were things that unfortunately made me want to see the movie.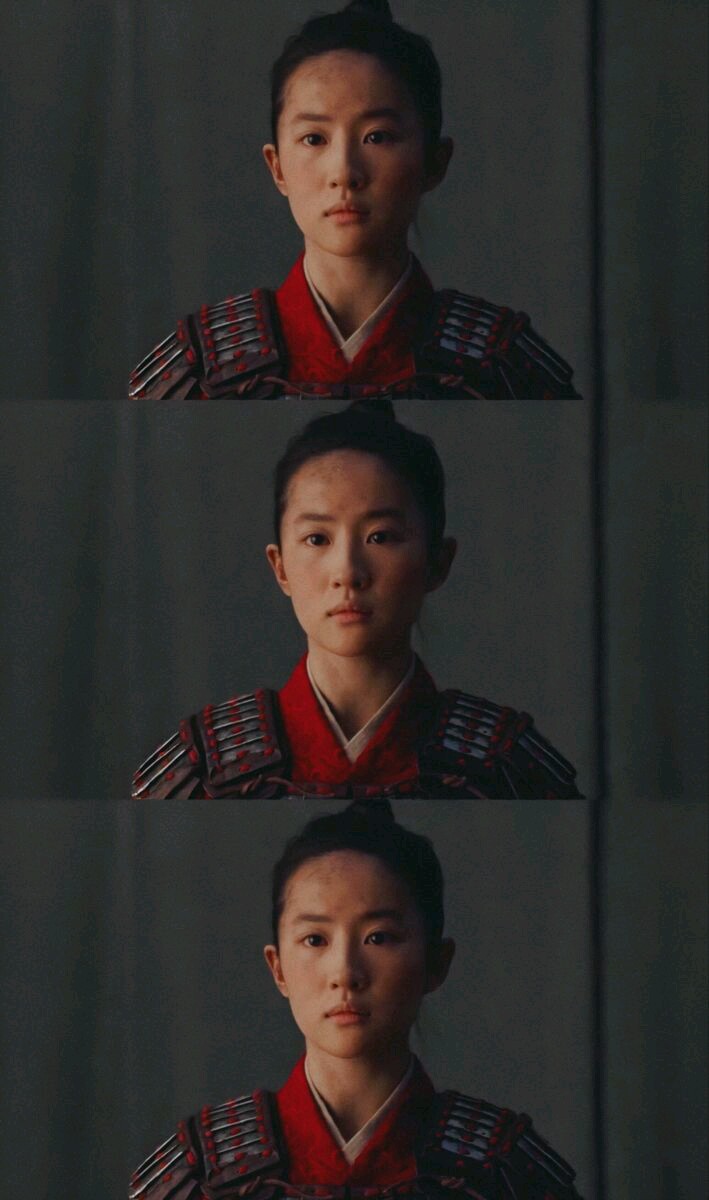 Pero como el mundo da muchas vueltas hace unas semanas decidimos ver el live action para poder juzgar de manera objetiva sobre las cosas que no nos gustaban de la película, total no íbamos a perder nada.
But since the world goes around a lot a few weeks ago we decided to see the live action to be able to judge objectively about the things we didn't like about the movie, we weren't going to lose anything.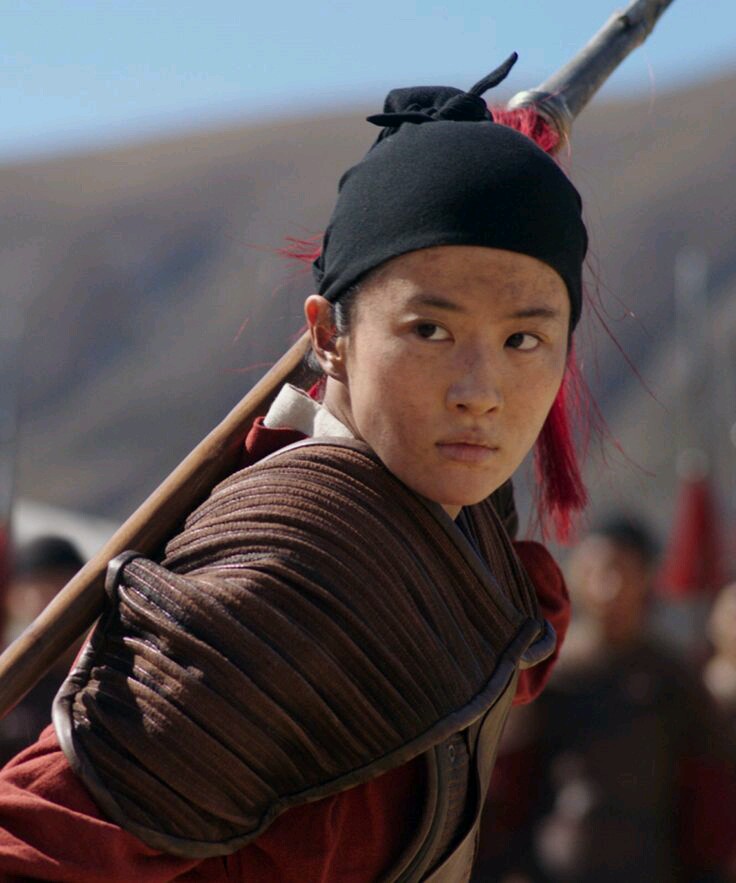 Nunca juzgen un libro por su portada, mejor, nunca juzguen una película o serie por las referencias de internet.
Never judge a book by its cover, better never judge a movie or series by internet references.

Mulan fue una película que me sorprendió de principio a fin y ojo lo digo de buena manera. El live action de Mulan no tiene musicales, no aparecen ciertos personajes que son característicos y emblemáticos de la animación y con respecto a la historia, nos cuenta una historia un poco distinta a la animada pero que sin duda sigue siendo muy buena.
Mulan was a movie that surprised me from start to finish and I mean that in a good way. The live action of Mulan does not have musicals, certain characters that are characteristic and emblematic of the animation do not appear and with respect to the story, it tells us a story that is a little different from the animated one but that is undoubtedly still very good.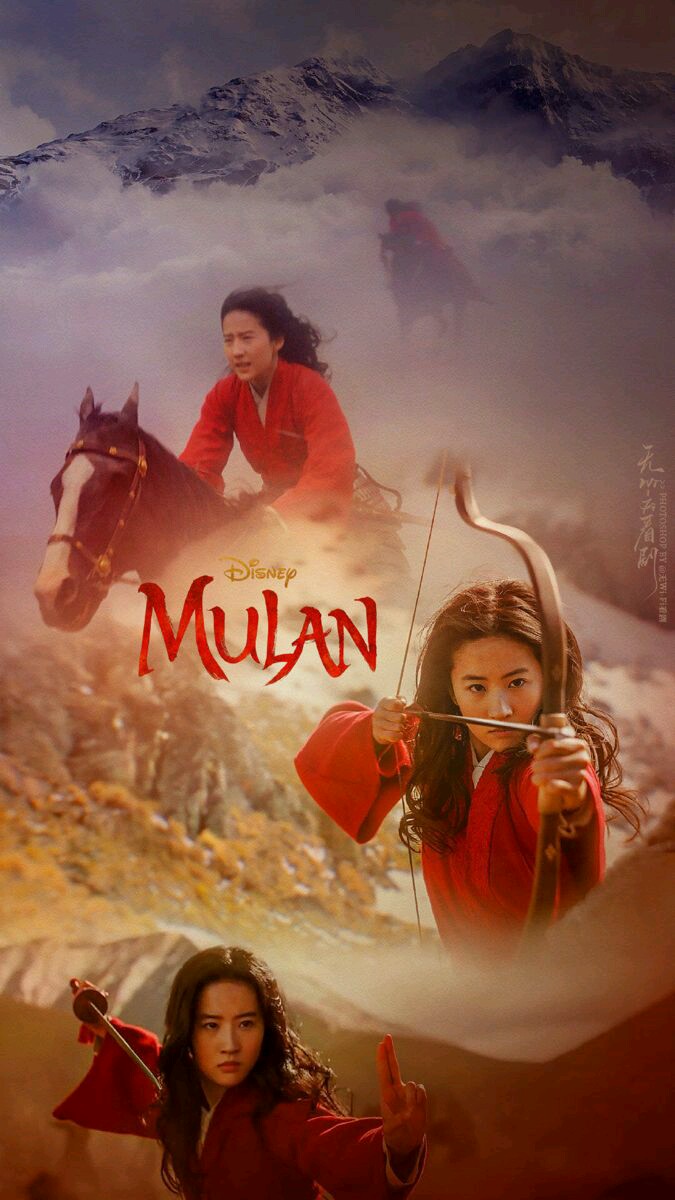 -Sipnosis/ Synopsis-
Cuando el emperador de China emite un decreto exigiendo que cada hogar debe reclutar a un varón para luchar con el ejército imperial en la guerra contra los hunos y una bruja que los ayuda. Fa Mulan para salvar a su anciano padre de este deber se hace pasar por soldado y toma su lugar. Fa Mulan se someterá a un duro entrenamiento hasta hacerse merecedora de la estima y de la confianza del resto de su escuadrón mientras hace todo lo posible por mantener oculta su verdadera identidad.
When the emperor of China issues a decree requiring every household to recruit a male to fight with the imperial army in the war against the Huns and a witch who aids them. Fa Mulan, in order to save her old father from this duty, pretends to be a soldier and takes his place. Fa Mulan will undergo harsh training to earn the esteem and trust of the rest of her squad as she does her best to keep her true identity hidden.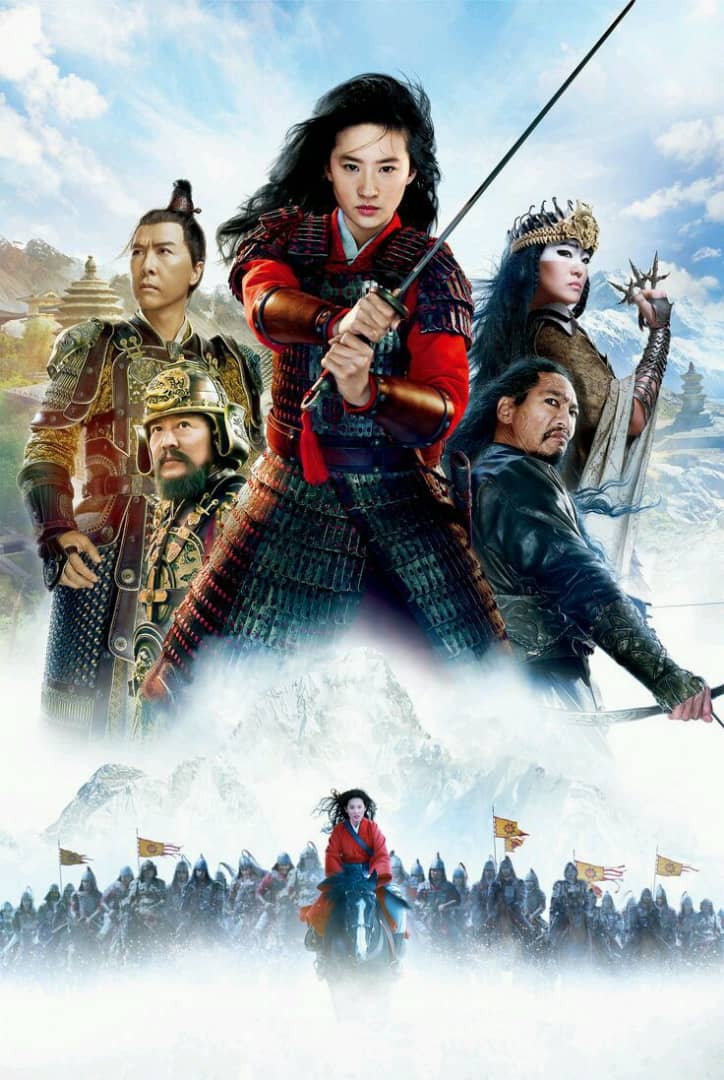 Amigos seré 101% sincera sobre está película, yo no pensé que sería tan buena. El hecho de que la película No siguiera la misma historia que la de la animación y que tuviese una historia un poco diferente fue de las cosas que más me fascino de la película, es muy rápida de ver, los personajes son increíbles tanto los buenos como los villanos y la bruja son espectaculares de verdad que cada cosa de esta película es magnífica yo no le tenía mucha fe y pensé que quizás no me iba a llegar a gustar porque en su momento de verdad pretendía que fuese igual a la animación pero me sorprendió para bien porque de verdad me encanta y se las recomiendo a todos con los ojos cerrados.
Guys I'll be 101% honest about this movie, I didn't think it would be that good. The fact that the film did not follow the same story as the animation and that it had a slightly different story was one of the things that fascinated me the most about the film, it is very fast to watch, the characters are incredible, both the good ones and the the villains and the witch are really spectacular that everything in this movie is magnificent I didn't have much faith in it and I thought that maybe I wasn't going to like it because at the time of truth I wanted it to be the same as the animation but it surprised me for good because I really love it and I recommend it to everyone with my eyes closed.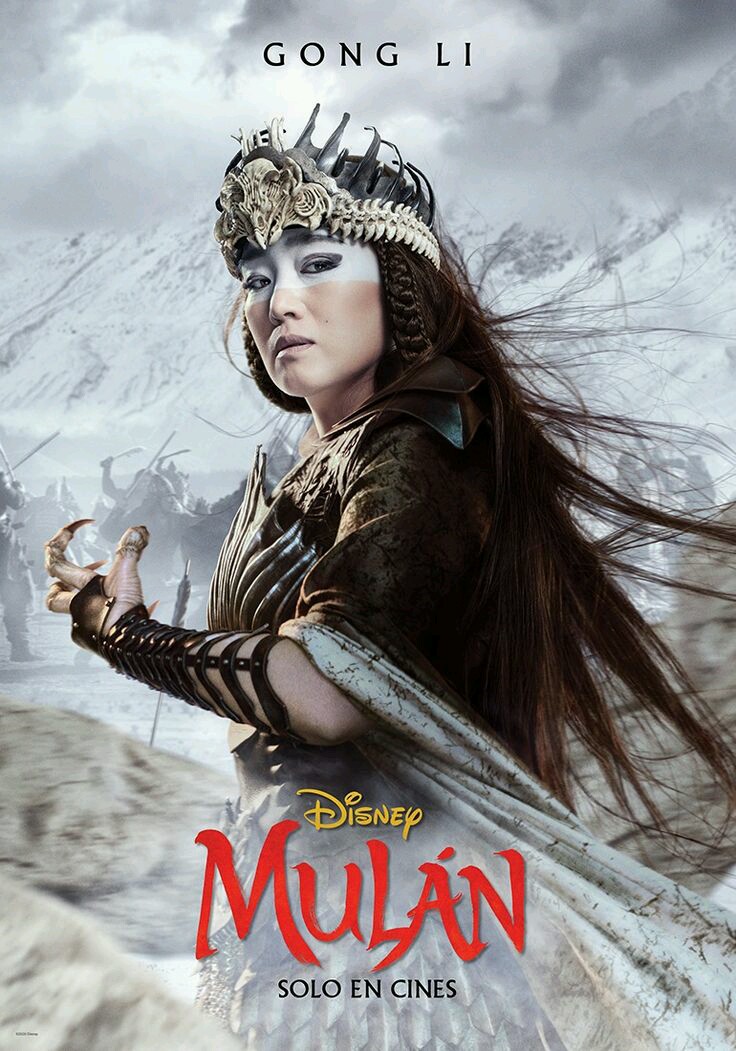 A pesar del que no está soundtrack directamente en la película podemos notar la música instrumental con las canciones originales y eso también me pareció perfecto.
Despite the fact that there is no soundtrack directly in the film, we can notice the instrumental music with the original songs and that also seemed perfect to me.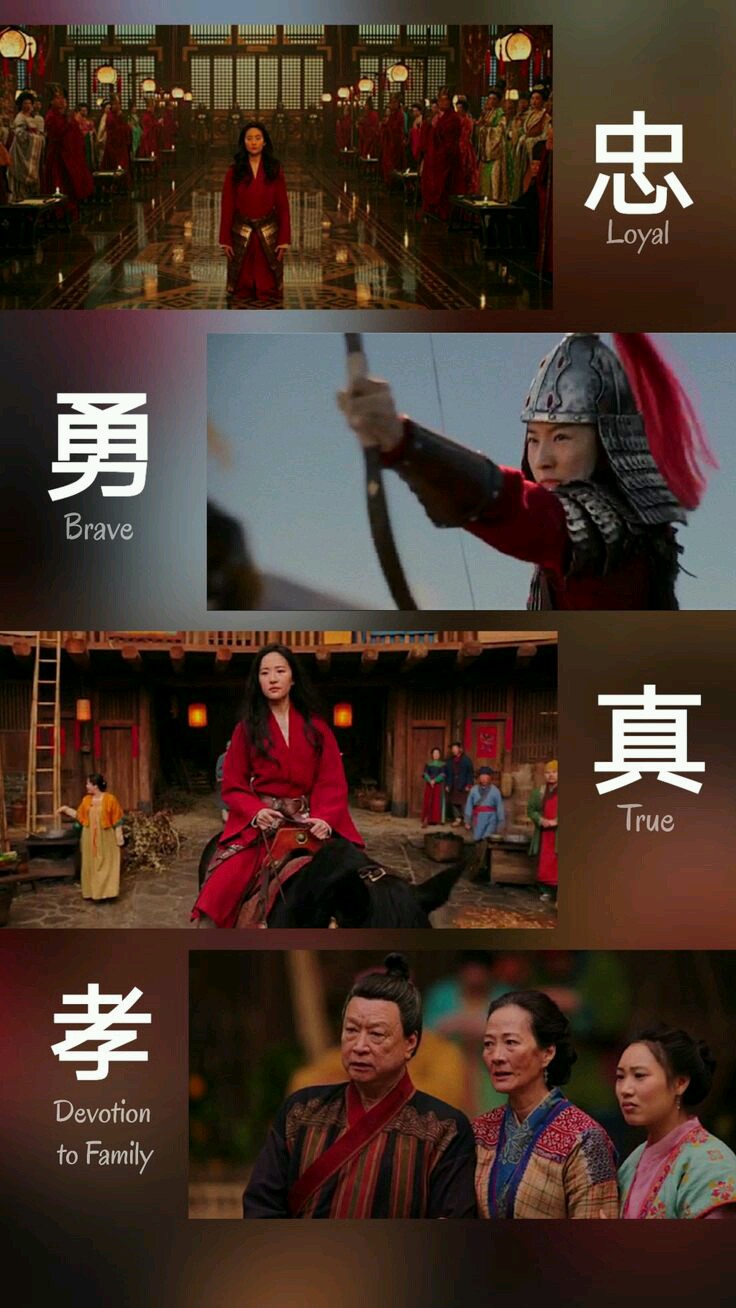 De verdad la película me encantó la puedo repetir varias veces porque es muy buena quizás de verdad al principio como les vengo diciendo no le tenía fe pero me alegra mucho haberla visto fue tipo como las mismas frases de que no debemos juzgar un libro por su portada y así me pasó con esta película quizás muchas personas sientan que hay que agregar más historia o seguir más el guión original pero yo personalmente siento que la película cumplió con todas sus todas sus funciones o estándares que debería haber cumplido es rápida de ver, es divertida, es entretenida tiene buenos personajes, la escenografía está increíble, los diálogos no se te hacen tediosos como suele pasar en otros live action o otras películas, vuelvo y repito sin duda esta película es un 10 de 10 así que amigos se les recomiendo esta película, espero que la disfruten tanto como nosotras.
I really loved the movie I can repeat it several times because it is very good perhaps really at the beginning as I have been saying I did not have faith in it but I am very happy to have seen it it was like the same phrases that we should not judge a book by its cover And that's what happened to me with this movie. Perhaps many people feel that there is a need to add more history or follow the original script more, but I personally feel that the film fulfilled all of its functions or standards that it should have fulfilled. It is quick to watch, it is fun. It is entertaining, it has good characters, the scenery is incredible, the dialogues are not tedious as it usually happens in other live action or other movies, I come back and repeat without a doubt this movie is a 10 out of 10 so friends I recommend this movie I hope you enjoy it as much as we do.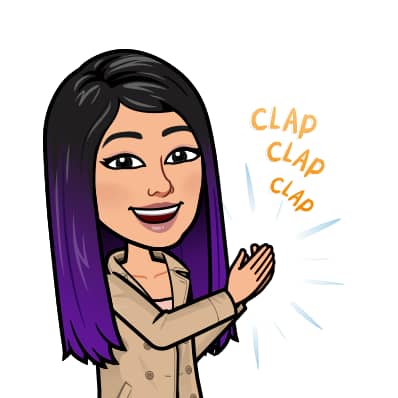 Si ya la han visto o si la quieren ver déjenos un comentario diciéndonos cuales son sus expectativas/ If you have already seen it or if you want to see it, leave us a comment telling us what your expectations are.
Portada elaborada en canva, emojis de bitmoji/ cover made with canva, bitmoji emojis
---
---