[MOVIE REVIEW] Wifi Ralph: break everything, this is a good one/ rompe todo, esta es una buena [ESP/ENG] @Justtalking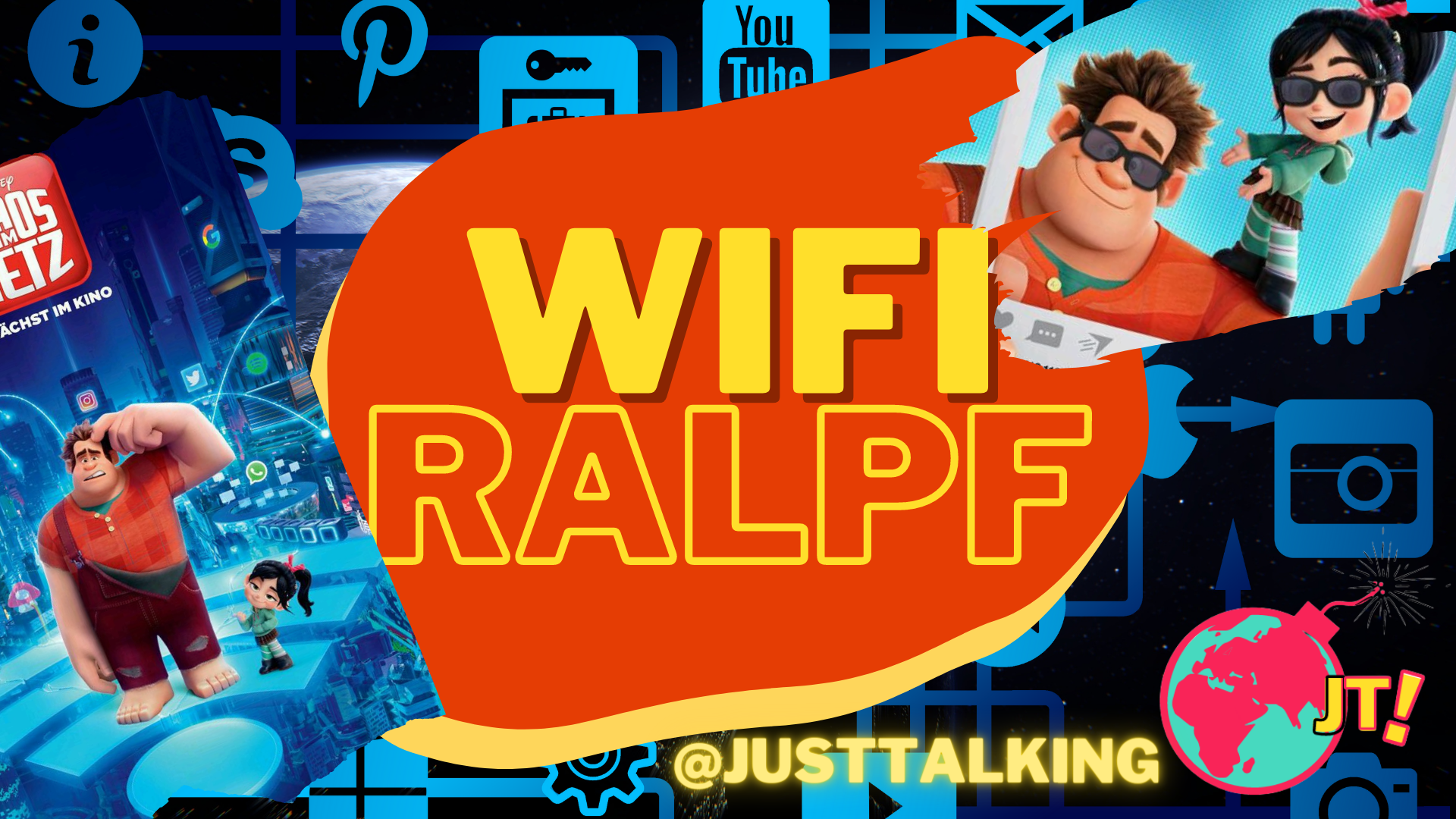 Hablemos de una película animada que sin dudarlo, es genial y no lo habíamos notado, ah si, les hablo de "Wifi Ralph o Ralph rompe el internet", la secuela de Ralph el demoledor.
Let's talk about an animated movie that without hesitation, is great and we hadn't noticed it, oh yes, I'm talking about "Wifi Ralph or Ralph breaks the internet", the sequel to Ralph the Wrecker.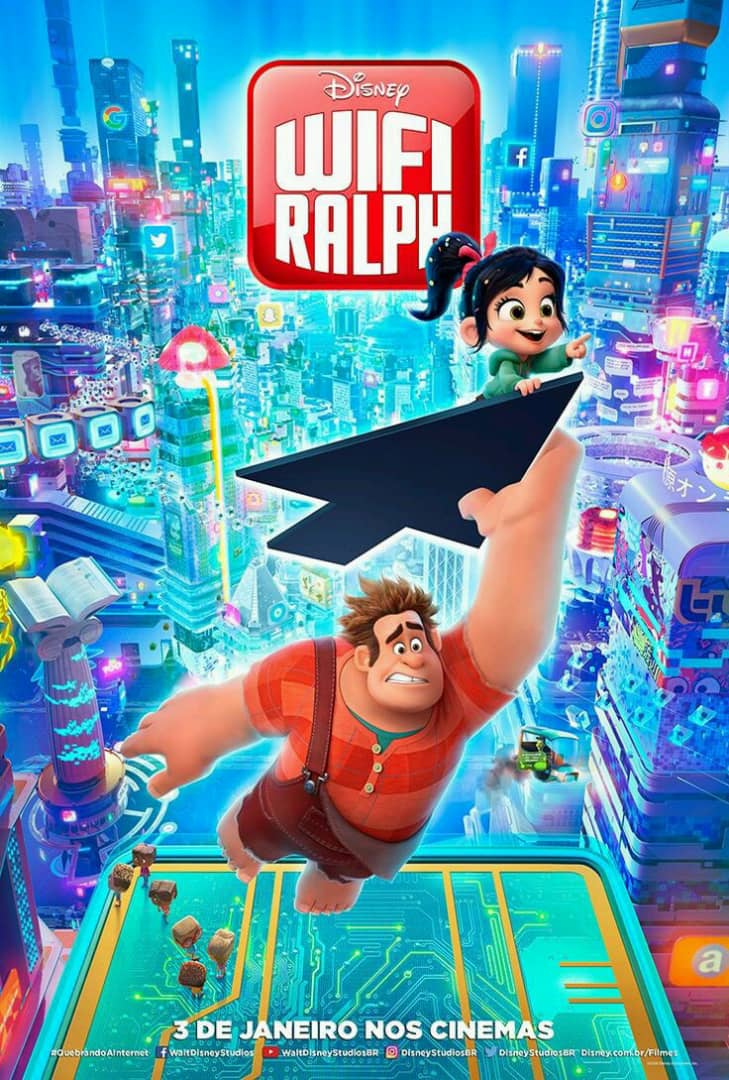 Tiempo después de haberse enfrentado a horribles insectos mutantes, a un jugador fantasma y al pensado colapso de Sugar Rush, Ralph y Vanellope se encuentran disfrutando de las maravillas del arcade, su amistad se volvió mas fuerte que nunca, eran inseparables, durante el día, se encargaban de sus juegos, y al cerrar el arcade comenzaban a viajar por las maquinas para entretenerse y variar la rutina.
Time after facing horrible mutated insects, a ghost player and the thought collapse of Sugar Rush, Ralph and Vanellope are enjoying the wonders of the arcade, their friendship became stronger than ever, they were inseparable, during the day, They took care of their games, and when the arcade closed they began to travel through the machines to entertain themselves and vary the routine.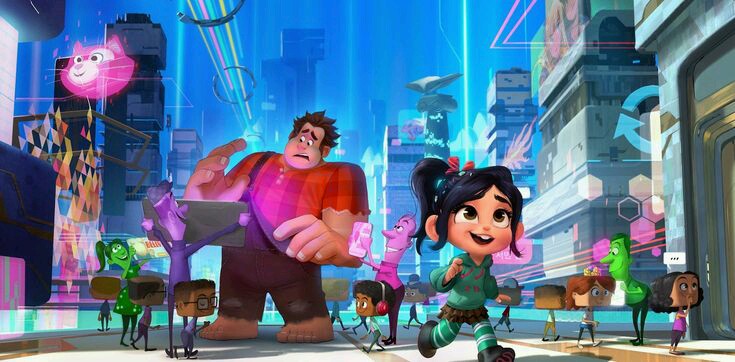 Un día, para intentar amenizar la frustración de Vanellope por vivir cada día lo mismo, Ralph crea una pista nueva en sugar rush sin decirle a nadie, y sorprende a Vanellope en plena carrera, su emoción la llevo a tomar el control del volante en lugar del jugador que se encontraba en el momento y entre el forcejeo de jugador/corredor, el volante del juego queda destrozado, Son tiempos difíciles para los arcades, y las piezas de juegos de ese tipo son costosos, si no logran reparar lo averiado, ¿será el fin de sugar rush?
One day, to try to alleviate Vanellope's frustration at living the same thing every day, Ralph creates a new track in sugar rush without telling anyone, and surprises Vanellope in the middle of the race, her emotion led her to take control of the steering wheel instead. of the player who was at the time and between the player/runner struggle, the game steering wheel is destroyed, These are difficult times for arcades, and the pieces of games of this type are expensive, if they cannot repair what is damaged, ¿ will it be the end of sugar rush?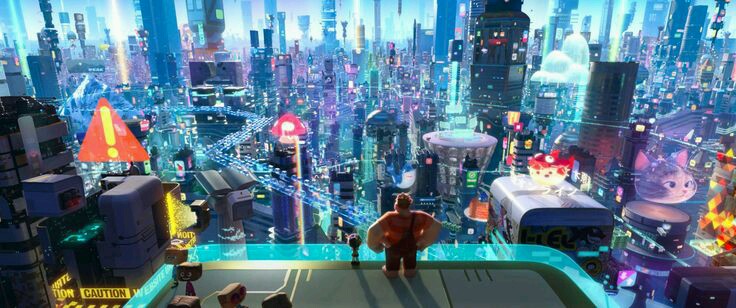 Desesperados recuerdan un detallito chiquitito que los podría ayudar, "Internet", el sr Litwaks (dueño del arcade) buscó en internet por un volante para sugar rush, en un lugar llamado: EBay, así que nuestros aventureros amigos decidieron emprender una loca expedición hacia el mundo desconocido que no podían cruzar, el internet.
Desperate remember a tiny detail that could help them, "Internet", Mr. Litwaks (owner of the arcade) searched the internet for a flyer for sugar rush, in a place called: EBay, so our adventurous friends decided to undertake a crazy expedition to the unknown world they couldn't cross, the internet.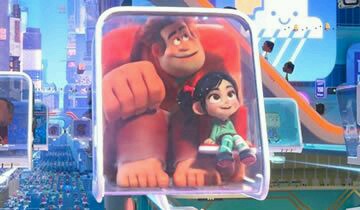 Al llegar al mundo del internet quedan fascinados por la extencion del mismo, mas Vanellope que Ralph, juegos por aquí, paginas por allá, anuncios, usuarios, el infinito mismo. Al llegar a EBay, encuentran que un volante esta siendo subastado, pero había un usuario ofertando 200$ por el, así que sin saber, comienzan a decir números altos al azar creyendo que de eso se trataba ganar el volante, al terminar de decirlos, y al correr al otro usuario, se les felicitó por lograr encargar el volante por un costo de 23.000,00$... Son redireccionados a la tienda de pago de eBay y al legar se encuentran con la inesperada noticia de que deben cancelar esos miles de dolares en dinero real, antes d 24hr para no perder el volante...
Upon reaching the world of the internet they are fascinated by its extension, more Vanellope than Ralph, games here, pages there, ads, users, infinity itself. When they arrive at eBay, they find that a steering wheel is being auctioned, but there was a user bidding $200 for it, so without knowing, they start saying high numbers at random, believing that this is what winning the steering wheel was all about, when they finish saying them, and when running to the other user, they were congratulated for managing to order the flyer for a cost of $23,000.00... They are redirected to the eBay payment store and upon arrival they find the unexpected news that they must cancel those thousands of dollars in real money, before 24 hours so as not to lose the steering wheel...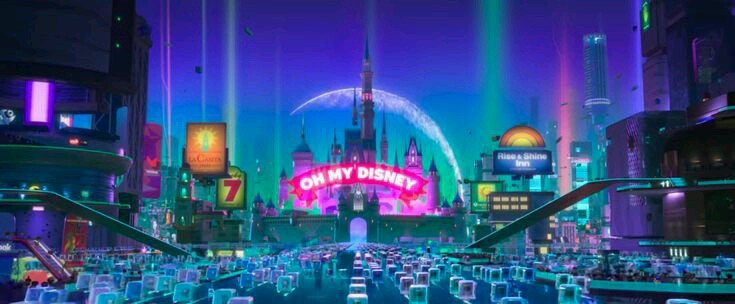 ¿Ahora, que harán nuestros súper amigos para recaudar tanto dinero en un mundo tan extraño?y además, ¿su amistad será lo suficientemente fuerte como para soportar los cambios que la vida pondrá ante sus ojos?
Now, what will our super friends do to raise so much money in such a strange world? And besides, will their friendship be strong enough to withstand the changes that life will bring before their eyes?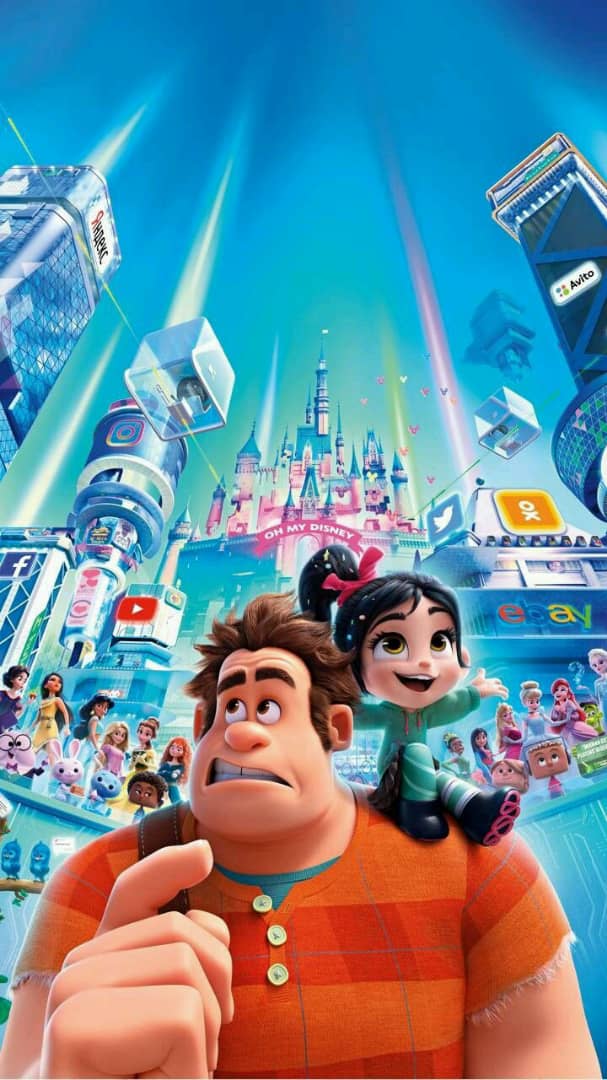 Amigos, les cuento que esta película me pareció súper entretenida, realmente buena, y los temas sobre la amistad que tocan son increíbles. Ralph esta dispuesto a hacer todo para que Vanellope vuelva a su vida normal, pero luego de haber viajado, Vanellope siente que su mundo puede ser mas grande que una maquina de arcade, y volver a esa antigua vida, seria condenarse a si misma a ser infeliz por el resto de su vida...
Friends, I tell you that I found this movie super entertaining, really good, and the themes of friendship that they touch on are incredible. Ralph is willing to do anything for Vanellope to return to her normal life, but after having traveled, Vanellope feels that her world may be bigger than an arcade machine, and to return to that old life would be to condemn herself to being unhappy for the rest of his life...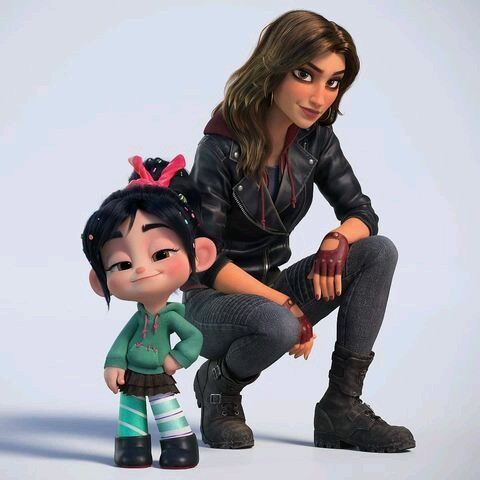 El viaje al internet le mostró a Ralph un lado de el que estaba lleno de inseguridades, de comportamientos tóxicos en una amistad que mas qur ayudarla a crecer la condenaban a la tristeza, y al darse cuenta notó que no quería ser mas así, que no quería ser esa clase de amigo, y que aunque los cambios no fuesen lo que esperaba, debia aceptarlos y dejarlos suceder si eran lo que le hacia bien a la persona que tanto quería.
The trip to the internet showed Ralph a side of him that was full of insecurities, of toxic behaviors in a friendship that, more than helping it grow, condemned it to sadness, and when he realized it, he realized that he didn't want to be like that anymore, that he didn't he wanted to be that kind of friend, and that although the changes were not what he expected, he should accept them and let them happen if they were what was good for the person he loved so much.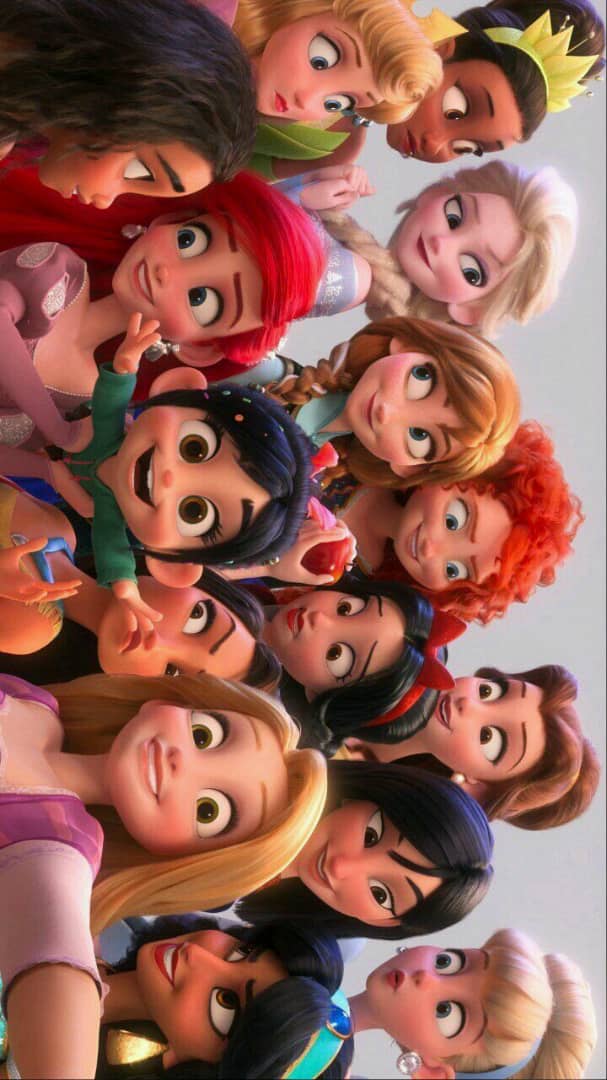 Tocan también de forma genial lo que es el Cyber acoso y el bullying, la dependencia emocional y el crecer, en serio es una linda película, yo le doy un 9/10 amigos, se las recomiendo!
They also play in a great way what is Cyber ​​harassment and bullying, emotional dependency and growing up, seriously it's a nice movie, I give it a 9/10 friends, I recommend it!
Portada elaborada en canva/ Cover made with canva
---
---