A Month of the Sims ~ Thwarted by Glitches.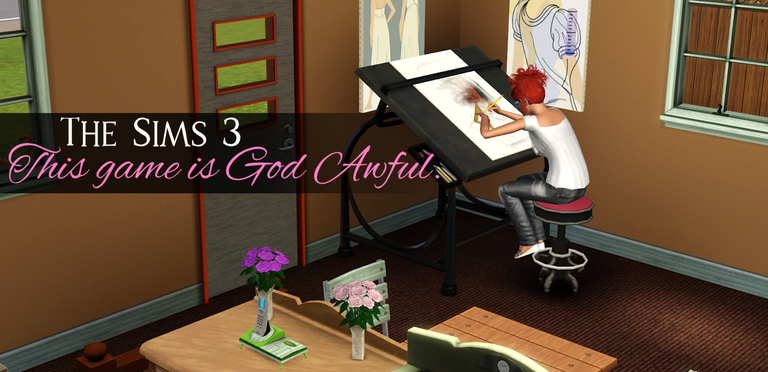 I was seriously looking forward to this. I had plans -- grand plans! -- to play the Sims for daaaaaays, form a massive family, write little stories for each of them, and it was going to be fantastic. I was hyped. I was actually excited to play!
I use all the important nraas mods - ErrorTrap, Debugger, etc. And for the first time, I'm playing a game that's a fresh install with no custom content in it. It's just nraas and everything base game. So I was expecting a breezy, uneventful playthrough with nary a glitch in sight.
So imagine my surprise today, after playing this game perfectly yesterday, when within twenty minutes my character receives flowers from an invisible sim. And then got sent to style an invisible sim. And then witnessed invisible sims in the park rollerskating with small children.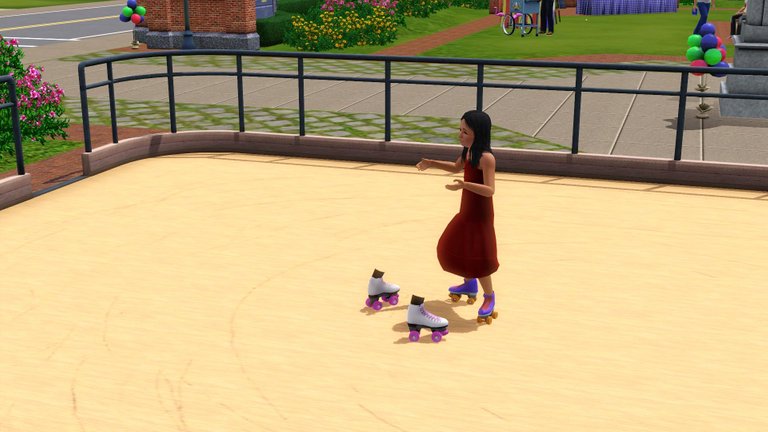 The nraas debugger has a "fix invisible sims" option, which I tried several times to no avail. I closed the game and deleted cache files. I loaded the backup save. I did everything the internet told me to do.
But alas. Most of those invisible sims stayed invisible. I can never see or interact with Cornelia Goth ever again.
I decided to just live with it. Who cares if a few sims were invisible? They weren't important to my lady. They could stay invisible and live their own invisible little lives.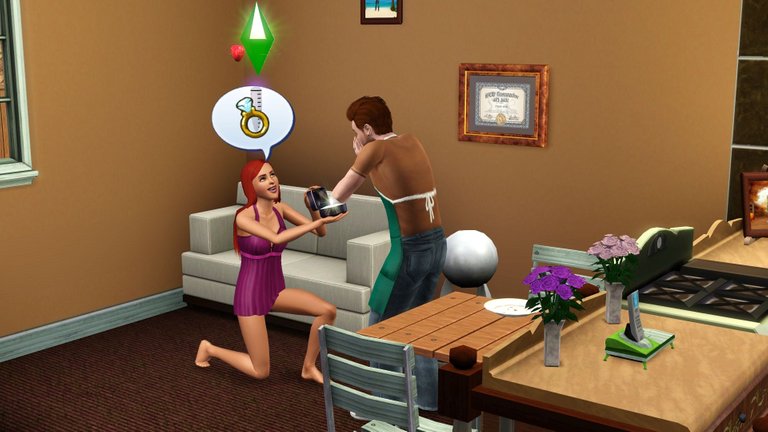 And then... after proposing to her beloved after having her house burgled, desperate to have a brave man live in her house to thwart off any possible future burglars, it happened.
A sim walked past with no skin texture.
And then when styling some random sim, making him wear purple pants transformed his skin entirely purple too.
And then the game became a frameratey mess, glitch, glitch, glitch... my character walked on water for a bit... glitch, glitch, glitch...
CRASH!!!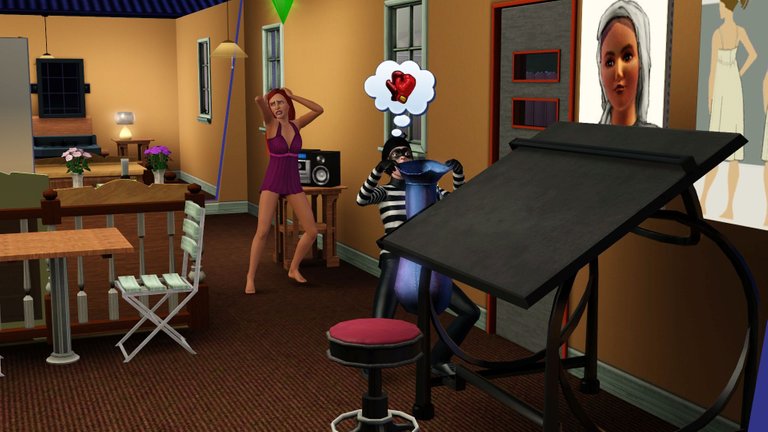 I am so, so, so disappointed. SO disappointed. How does anyone even play the Sims anymore? Every. Single. Time. I try to play it, I get accosted by glitches. It doesn't matter if it's a fresh install, filled with custom content or completely vanilla.
It is destined that I shall never have a long and fulfilling Sims game. If they ever make a Sims 5, I hope they learn from the disappointment that is the Sims 4 and return to the open sandbox world of the Sims 3. Maybe then I can finally do a Ten Generation Family challenge without having to deal with corrupted saves and game crashes. 🙄
Now I have to find a new game to play and write a story about for a whole month. 😅
SIGH.
Until next time... 😞
---
All screenshots in this post are courtesy of me, @kaelci and are from a stupid crashing glitching POS game called The Sims 3.
---
---