Bringing in 2022! ~ (babble, babble, babble)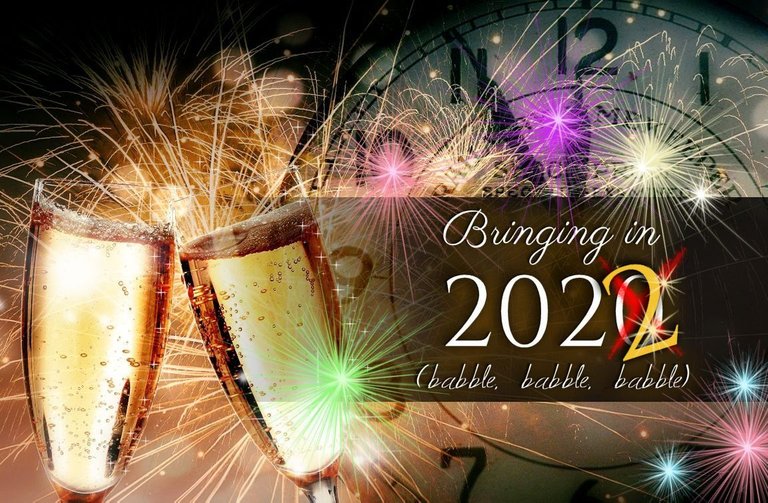 Source: Pixabay.
Bringing in 2020... 2022!!! What the hell happened the past two years?? 🤣
 
A new year is nearly upon us.
As a boring person who prefers to sit at home and eat homemade food and listen to my own music and drink my own, cheaper drinks, I don't really do much on New Years Eve. It's just an ordinary day and tomorrow is as well. And besides, even if I wanted to go out on the town and do something, our town's local New Years Eve party and fireworks display has been cancelled due to a Covid case at their establishment. 👀
So, what will I be doing tonight? Probably just sitting here with my cat, playing the Sims, occasionally alt-tabbing to check on my Rising Star. 😉⭐️ My partner will be working. As a taxi driver New Years Eve is probably going to be the last good night in a while. The first few months of the year are always dead for the drivers. Here, anyway. It also doesn't help that Covid is in my town now, after having avoided it in my state for so long, and now no-one wants to risk going anywhere. Which is going to put a teeny amount of financial strain on us, but we'll be right.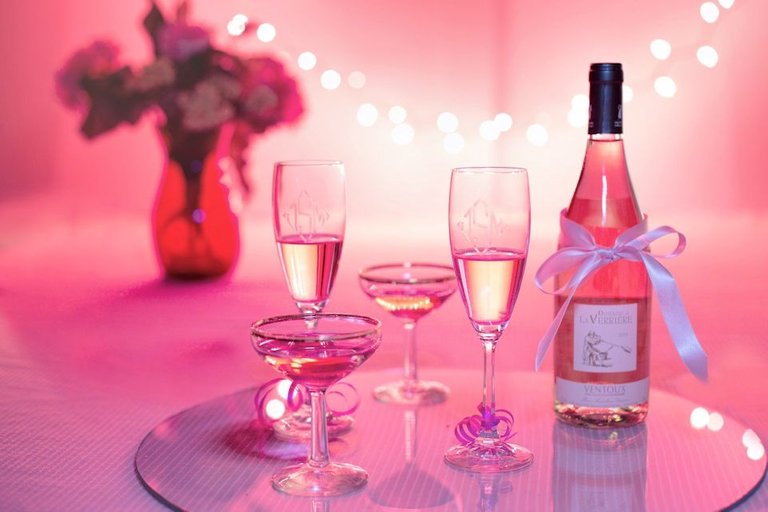 Source: Pixabay.
 
Although I'm not very stereotypical about New Years Eve in that we don't go out and party, I don't give a damn about the midnight countdown, I'll probably be in bed by 10pm... there are a few traditions that I follow. Like the New Years Resolution trend! Where we make promises to ourselves and never keep them. 😅
I've already been hard at work on two resolutions, so are they really New Years' resolutions if I started them a month early?
These two "resolutions" are simply:
Write a post on Hive every single day.
Work on at least one new book and get it published by September.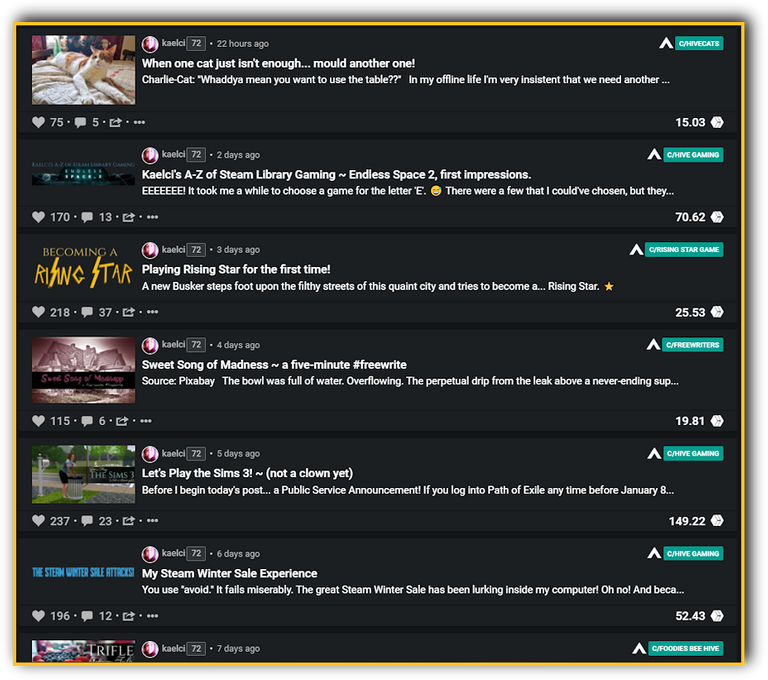 I started my first "resolution" -- write a post on Hive every single day -- on November 27th actually. I was going to do A Month of the Sims to kick myself into gear and get myself into posting-every-day-mode. But then my game had other ideas and stopped me from playing.
Obviously I've since started again, and so far the game seems to be working this time, so, woo! 😁
But during that downtime, I didn't just give up on my decision. "Oh, boo, the game stopped working, guess I'm not posting every day now." ~ Nope! I kept on keeping on. Some posts were photo posts, others were five-minute freewrites, there were some recipes, I'm starting to share chapters of my next to-be-published book, and of course, gaming! Lots of gaming!
Basically... I consider Hive my job now. And I will work and work each and every day and enjoy what I'm doing. 🐝❤️
I would really like to be doing more photo posts, but my camera enrages me and I don't just want to use my phone camera. Maybe that could be another resolution: somehow pile together about $1200 and get that new camera body I've been drooling over. 📸 Technically I could afford it right now, thanks to the glory of crypto, but I'd rather HODL at the moment thanks.
I'm planning on doing a few gaming series, namely: a complete Dragon Age playthrough, Outward, the Forest, my time in Lost Ark when it's finally released, and, of course, more Sims. And my A-Z also! Perhaps Cyberpunk if they finally release the expansions. More Valheim. Finally completing Enderal. Final Fantasy XIV once the Australian servers are out... and Starfield at the end of the year.
More photos! More fiction! Working on my art!
SO MUCH STUFF.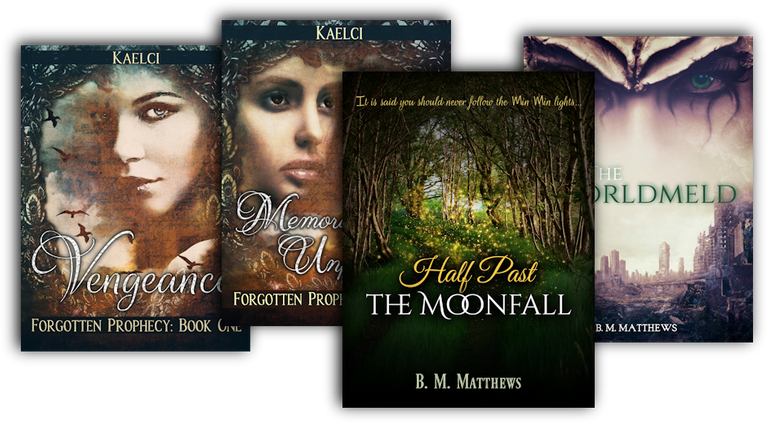 As for my second "resolution" -- work on at least one new book and get it published by September -- I've already started that too! And you can read the first chapter here on Hive already. I'm planning on posting every chapter here as I complete them, and am aiming to be all edited and ready to publish come September.
I have three books in mind at the moment, that I've been working on sporadically, and I was supposed to get at least one of them published in 2021... but, alas. May 2022 be the year of my new book.
Memories Unforgotten, the book that I'm working on, is part two of my Forgotten Prophecy series... although, in a way, technically it's Book One. Because Vengeance, the actual "book one", is really just a glorified prologue. It needed to exist for background information otherwise the whole story is nonsensical.
I'm just hoping that I have the willpower to continue on because I'm generally exhausted most days, once school goes back, and I'd rather just sit on the couch and stare at the wall than actually think and try to make legible, interesting words appear.
It's entirely possible that this particular resolution won't be reached, by September at any rate, but it will be done.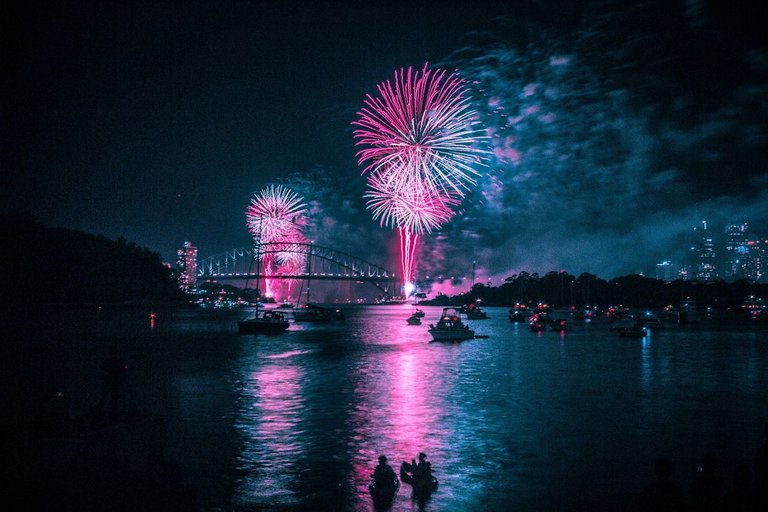 Source: Pixabay.
 
And those are my grand, amazing, wondrous resolutions for the New Year! AND, I've already started them, a whole month ago! So I'm waaaay ahead of everyone else simply starting their resolutions on the morrow. 😉
I guess I also have tucked away, deep in my subconscious, the desire to be healthier, lose weight, win the lottery and become a 🤑whale🐳... but let's be realistic. I enjoy eating terrible things, most notably piles upon piles of buttery roast potato. I exercise daily regardless. AND I'm more likely to drown in an ocean I don't even swim in than win the lottery. 😂
May 2022 be better than 2021.
⭐️🥂✨🍷✨🥂⭐️
Happy New Year!
---
Non-sourced images in this post are courtesy of me, @kaelci.
---
---