Comfort food to indulge away a migraine ~ Savoury Muffins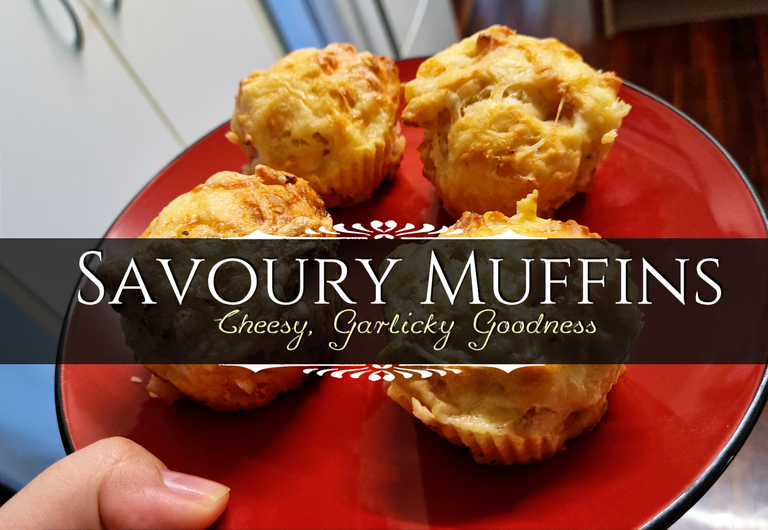 I went to sleep last night with a mild migraine, my first in months, and awoke this morning with the same unrelenting throb in my head. Thankfully it's not so bad; I'm still capable of doing things. And so! I decided to whip up some comfort food!
I'm weird when it comes to comfort food. Most people grab the ice cream and chocolate, whereas I'm in the kitchen looking for anything hot and salty. Cheesy. Garlicky. Savoury. Or dinner foods! Dinner is my favourite meal of the day. Any dinner food is a comfort food.
So... I started preparing dinner at lunchtime. 😅🤣 I might not be eating it until later, but I could at least prepare it and get it ready. Dinner will be butter chicken.
First of all, butter chicken as I personally know it is apparently a bastardised version of the real thing, transformed into something slightly more palatable to western tastes. Either way. I don't care. It's delicious and it will be devoured for dinner tonight. Feel free to throw me an authentic recipe if you wish!!! I will appreciate it very much!!! ❤️
The savoury muffins I'm showcasing are just something to snack on. 😁 Nothing to do with dinner. Although... who knows? They might taste good with it. 🤷‍♀ Only way to expand ones flavours is to experiment, after all.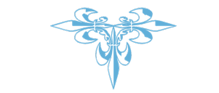 Savoury Muffins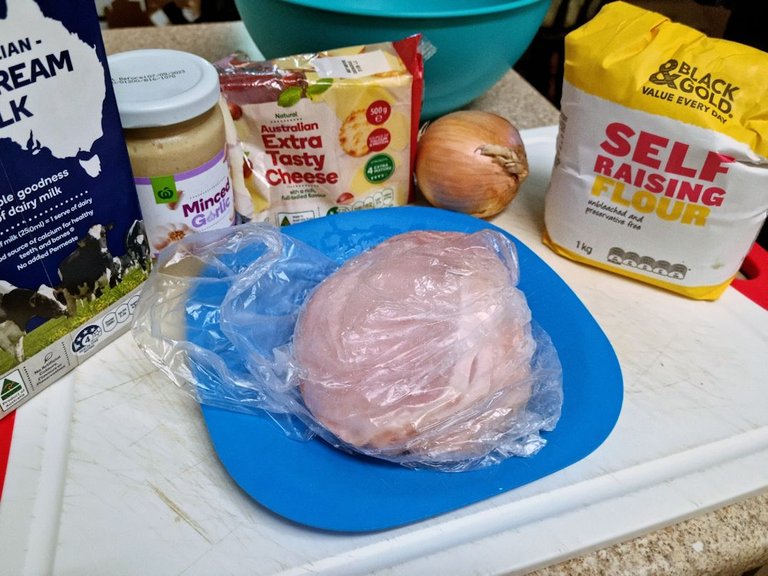 Ingredients
2 cups of Self Raising Flour
1 cup of Milk
1 Egg, beaten
1/4 cup of Oil (or melted butter)
That is a very basic muffin starter recipe. Once you have those ingredients you can modify it as you wish. If you want sweet muffins, add half a cup of sugar and then throw in your vanilla, or chocolate, or fruits, etc. But today!! Today is for Savoury Muffins!
1/2 cup of Tasty Cheese (also known as... Cheddar 😆)
(plus a little bit extra to sprinkle on top)
1 Onion, diced finely, lightly cooked and cooled
Bacon, chopped and sliced, lightly cooked and cooled
1 tablespoon of Minced Garlic
Salt n Pepper to taste
(I normally add some spinach to these too, or silverbeet/swiss chard, but unfortunately have none at the moment)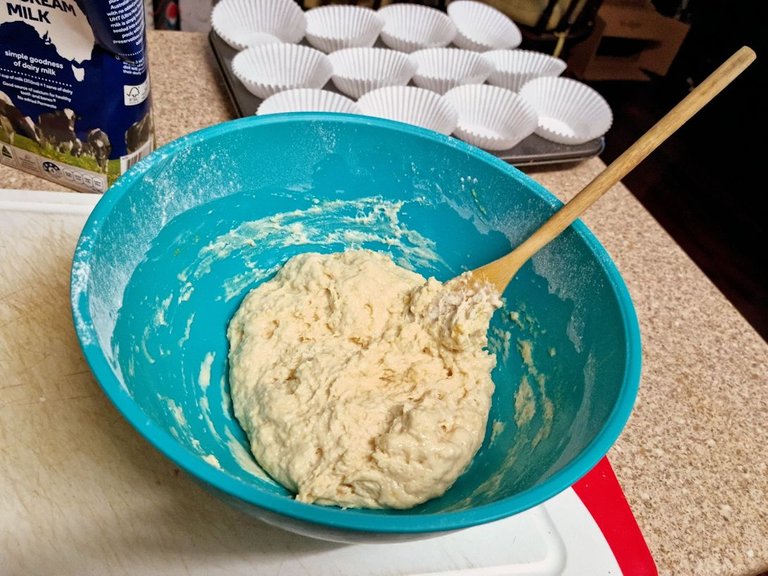 Preheat your oven to 180 degrees Celsius. (or 356 Fahrenheit, according to google)
Mix together your flour, milk, egg, salt and pepper, garlic, and oil until it's all well-combined.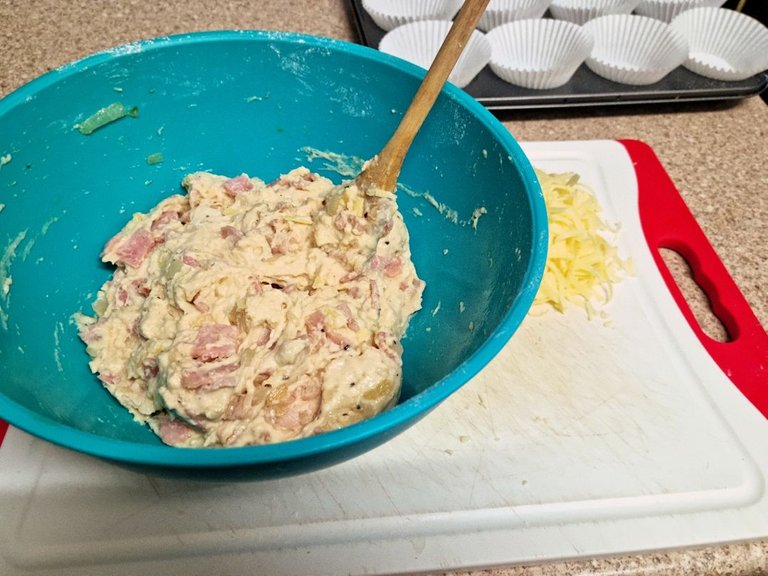 Gradually mix in the cheese and your pre-cooked diced onion and bacon. Mix it so that it's well combined with flavour spread throughout. Otherwise you're going to have a couple of sad muffins!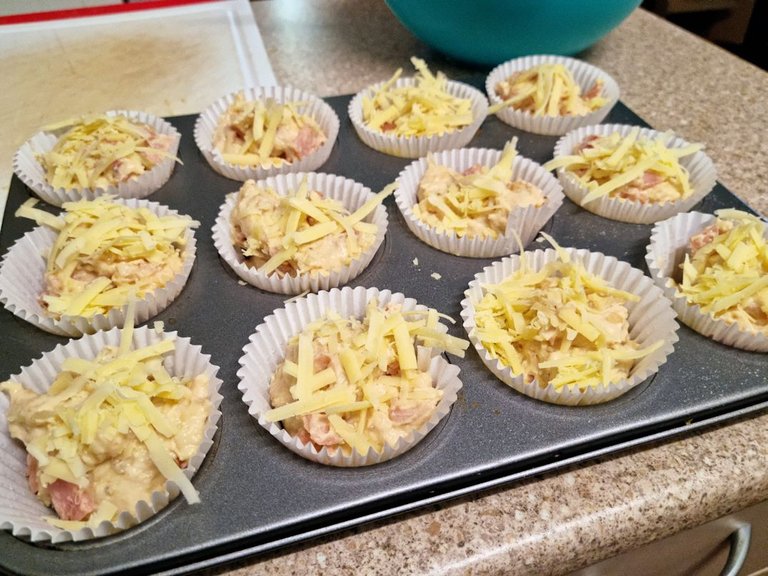 Scoop into your pre-prepared muffin tin and sprinkle with extra cheeeeeeese! 🧀
Bake for 20 minutes.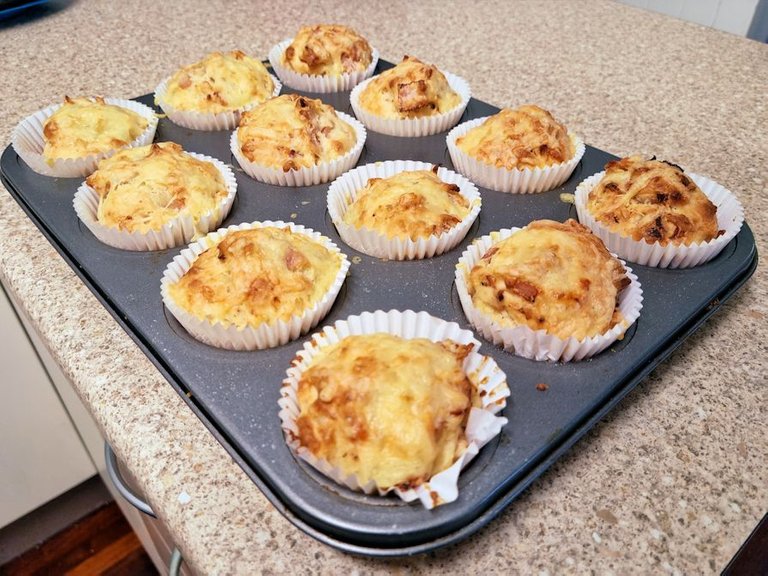 Remove tray from the oven, let the deliciousness cool down, then feast upon your great success!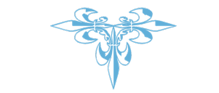 I decided that I would indeed save a few for tonight's butter chicken. Because why not. Normally it would be some naan; this time it will be savoury muffins!! 😊
The rest, however? I ate 'em. And they made my tastebuds happy, thus they made me happy. My head still has an irritating thump in it, but I'll live. 😅
Until next time!! 🧀🍕
---
All photos in this post are courtesy of me, @kaelci.
Blue divider thingee is courtesy of a free cc0 font called Eutemia Ornaments.
---
---