My experience modding the Mass Effect: Legendary Edition
I've modded many games before, but never have I thought to mod Mass Effect. Apart from a few little nitpicks like lack of character appearance customisation and Saren looking all indoctrinated right from the get-go, I enjoyed the story and didn't feel the need to mod it. Being part of a Mass Effect community on Facebook though, more and more I am seeing screenshots from people with modded playthroughs, and it made me want to start a new game and have it be my very first Modded Mass Effect Adventure.
I'm used to modding being pretty straightforward: drag and drop files into a mod folder, done; or install this program, add mod files, patch game, done.
It's a bit different for Mass Effect.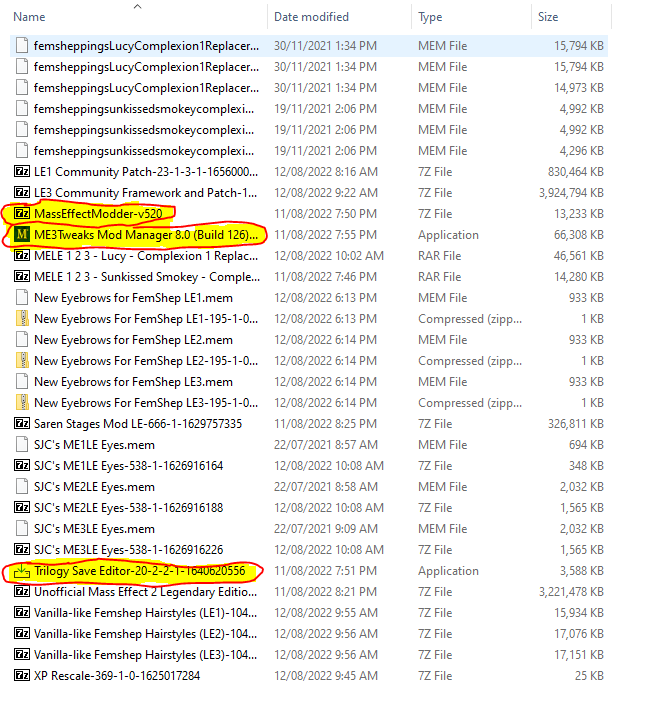 We actually need three programs to do this, and that put me off a little bit. Okay, a massive bit. But then I saw another Shepard with flowing locks and a fantastic facial complexion and gritted my teeth. Fine. I'll use three damned programs.
We need
Mass Effect Modder
ME3Tweaks Mod Manager
Trilogy Save Editor
I was kind of hoping that since everything had been merged into the Legendary Edition, things would be a little smoother also. I was wrong. Of course.

First of all, I decided to download and install the Unofficial Patches. I don't really recall experiencing any major bugs when I played last, but I did have an issue with dialogue cutting out which was immensely unsatisfying, so I grabbed the patches and hoped that they fixed that at least.
Next was a mod that made Saren appear differently to us depending on the stage of the game. So that it appears he gets more and more indoctrinated over time rather than just showing up, straight off the bat, all mechanic and reaperfied.
Then I grabbed One Probe All Resources so I didn't have to listen to EDI say, "LAUNCH PROBE." or "PROBE LAUNCHED." every few seconds when examining a planet.
And last of all, I grabbed an XP Rescale mod so that I could reach max level in one playthrough instead of a New Game+.
That was all I really wanted. There are other things like the Happy Ending mod that people rave about, but I'm not interested in experiencing a false version of the story. What we get is the story that the writers wrote; modding it to be otherwise will not change the basic canon. Though I was saddened and heartbroken by the end, it doesn't need to be "fixed". A lot of people also go on and on about this other mod to remove the minigames too, but I like them. In my opinion they feel immersive, like I'm actually hacking into a datapad or hotwiring a door to open, and I feel they belong in the game.
The minigames for the first game were trash though. But that's nothing some omnigel won't fix.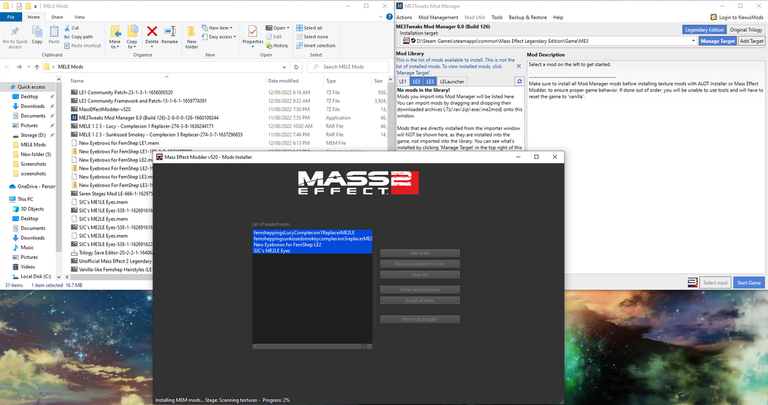 With those out of the way, it was time to ogle some character appearance mods!
Now, this is where the other modding utilities come in. You have to install the custom appearance textures with Mass Effect Modder, and then, if you want nice hair, you need to activate each hair individually once you've already made your character, with the Trilogy Save Editor. They don't just show up in the character creation screen like when you would normally mod a game.
Pain. In. The. Butt.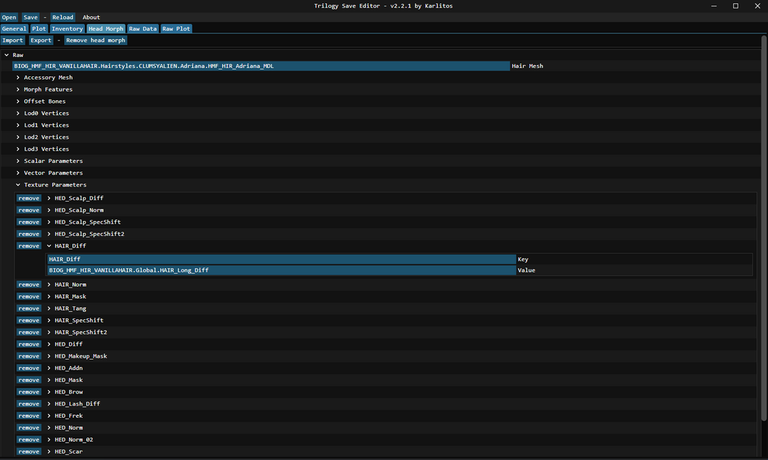 The most tiring part of all of this was installing the complexion, eye colour, and eyebrow texture mods for all three games. Because I wanted to use the same batch so that my Shepard would look like the same person throughout the trilogy, they each took about 15-20 minutes to install for the first two games, and a good 35minutes for the last one.
It might've helped if I were using my SSD for this. I was not.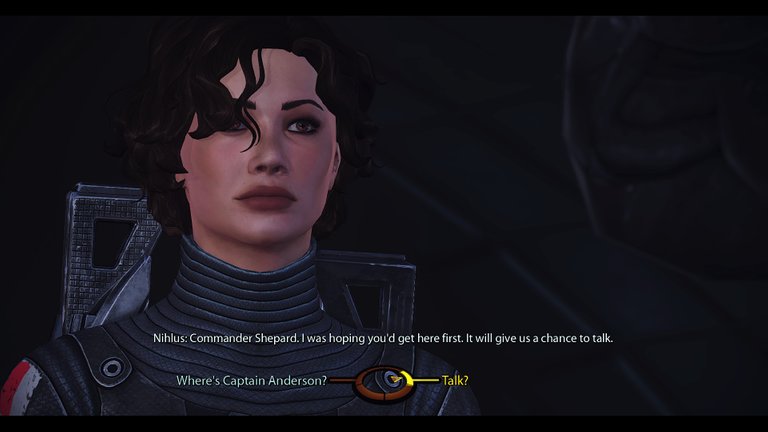 Once I finished creating my Shepard and alt tabbing repeatedly to activate different hairstyles in the save editor, I closed the game. Officially computered-out for the night after the ordeal it is to mod this thing.
But at least she's all made for when I'm ready to play and I don't have to worry about this again.
I hope.
If something I've installed has broken something, I'm done. xD
Bottom line? Modding the Mass Effect trilogy is a tiring slog and I do not recommend it if all you want to do is make a pretty Shepard. Patch it, add cut content, additional extras, etc, by all means, great! But the character appearance mods are not for the impatient.
Until next time! 🙂
---
All screenshots in this post are courtesy of me, @kaelci and are from my desktop! And Mass Effect: Legendary Edition.
---
---