Path of Exile ~ Changing to the Witch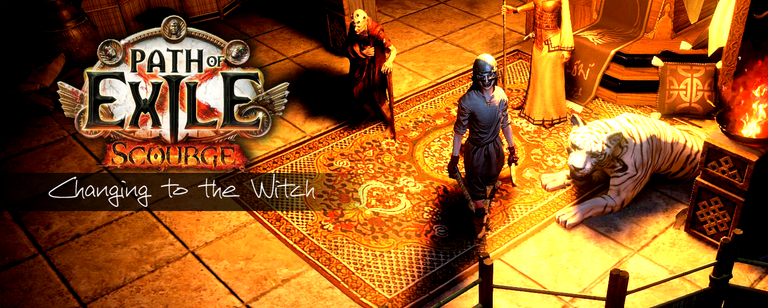 I couldn't help myself! The Witch is my favourite character, and I just couldn't get the hang of my melee Scion. I enjoyed it. And I'll probably try melee again at some point. But for now, if I was going to continue playing Path of Exile, I would have to change to a different character.
And I chose the Witch!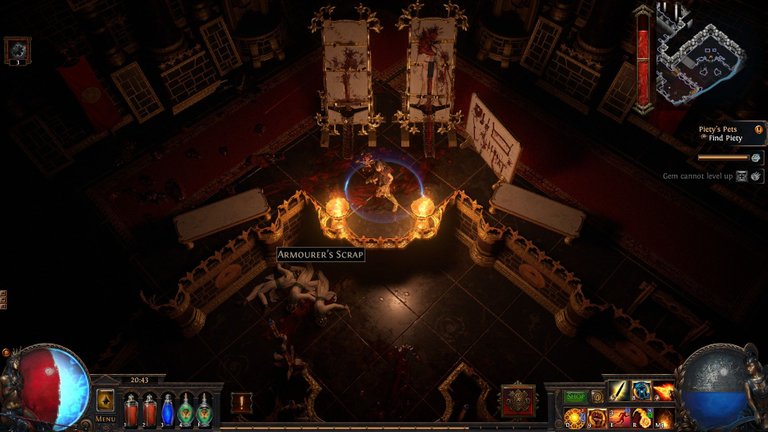 For the first time with a Witch, I've been trying out so many different abilities. I want to do a fire build (in stark contrast to my Scion's ice build!) and I've never really worked with fire before. Usually I'm a lightning elementalist or a minion boasting necromancer.
I reeeeeeeeeeally enjoyed my last Necromancer! But I felt like going back to the Elementalist. And now I just need to find some spells and abilities that I'd like to use.
So far I've been having a blast with Flameblast.
And before that I really liked chucking Volley Support on some Rolling Magma and watching them bounce all over the place.
But Flameblast. As soon as I got that ability and socketed it, it's been my go-to. I really like it! And I think this is my chosen one -- the one I'm going to work with as I sort out this Witch's build.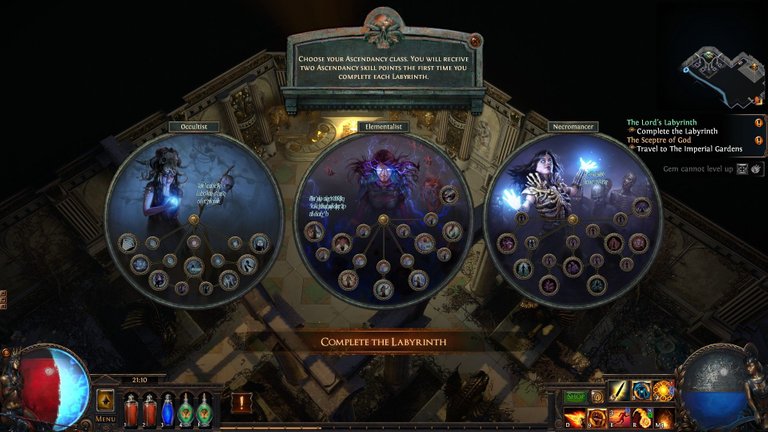 Thankfully, due to having my Scion reach post-Act-10, I had many uniques to throw onto my Witch to help her level and I reached level 45 in one day. Not sure if XP gain is faster for alts? I've never really done much alt-ing in a League, so I have no idea, but I do know it was fairly quick!!
It's been a couple of days and I'm a hair's breadth away from Post-Act-10 with her. 😅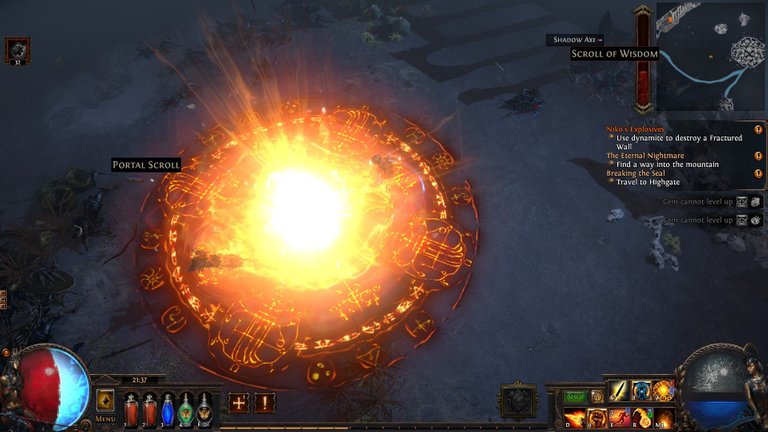 So, abilities!!
Flameblast is a given. I'm really enjoying it. I don't think I've ever equipped an ability and gone, PHWOAR!!!! from the very first moment I saw it in action.
My partner at the moment is also playing a Fiery Witch, but his is a cyclone build that unleashes those fiery skulls all over the place. It looks cool. And it's amusing to hear him cackling as he kills all the things in under a second. And there's no denying I'd love to do that too. But there's just something satisfying about this massive ring of fire I'm creating that just annihilates everything in one big BOOM -- I love it.
So far, alongside this Flamey Flameblast, I have Herald of Ash for more fiery goodness. Discipline for Energy Shield help. Flame Dash of course. And whilst I would like a curse of some kind, I don't think that's a good idea with my current mana supply.
Though it is something to think about as I get more mana and more mana regen, perhaps.
I do have a curse equipped, levelling up the Flammability gem. It's just not active.
My original idea was a channeling build, where I'd unleash a giant beam of fire and have some sort of fiery thing proc off the channel. But now... I'm just interested in this fiery BOOM! 😂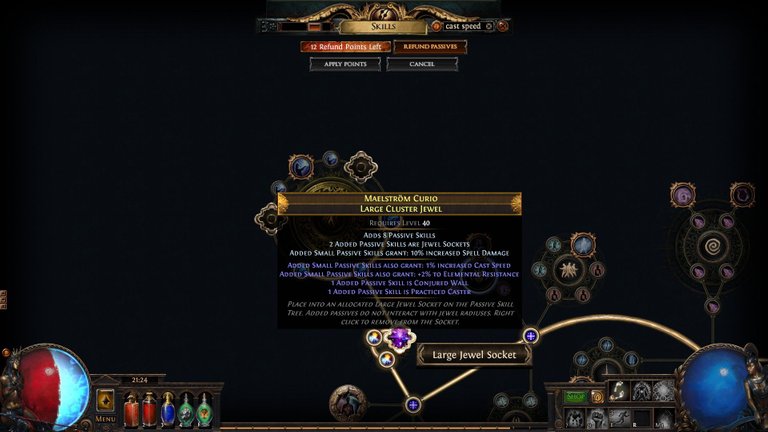 I found this cluster gem last night! It made me look at poe.trade for more cluster gems, hoping to find ones with more cast speed on them? But it looks like 1% is about the norm, sadly. Elemental Resistance is always welcome, of course! So is that spell damage. And apparently those passive skills - Conjured Wall and Practiced Caster are fanatastic too.
Practiced Caster increases my spell damage, cast speed, and makes it so I have a less chance of being interrupted whilst casting.
Conjured Wall increases my spell damage and gives me a chance to block spells.
So I've just become more powerful! Muahaha!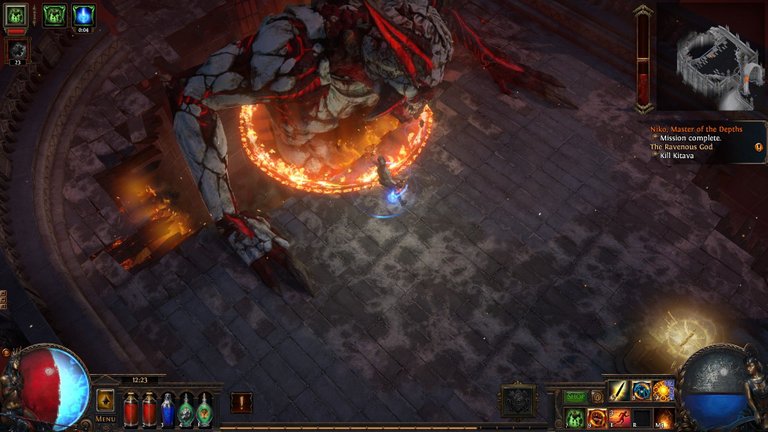 Now as I level up and get skill points, I'd like to get a few more defensives. And of course, I'm going to need to find some better gear.
I'm wearing a Tabula Rasa at the moment, so that's some six-socket-goodness that's going to be a pain to replace. 😅 Unless I'm super lucky, I'm going to need some exalted orbs to get what I want! Ugh!
Until next time! 🔥
---
All screenshots in this post are courtesy of me, @kaelci and are from the game: Path of Exile.
---
---