They Are Billions ~ The Secret Artifact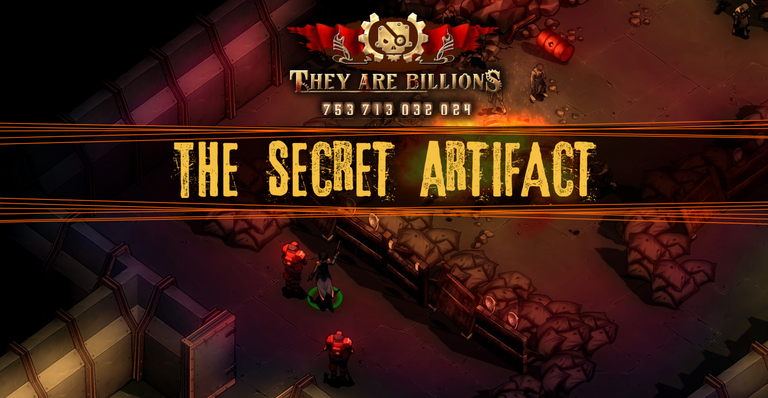 Lady Caelyra stared at the map and smiled.
"I think I'll stay right here whilst Calliope goes and investigates that bunker to the west. There may be something important remaining within those ruins. Only then shall we press on."
"So be it."
The Supreme Commander's image vanished, and in his place stood Calliope. She rolled her eyes.
"Fine," she sighed. "But if I die, my rangers will likely not listen to you. You will all be doomed." And without a backward glance she strode out of Caelyra's office.
"Don't forget to hunt for anything useful in the bunker ruins!" Caelyra called after her.
Calliope didn't respond.
She knew what she was doing; she didn't need some city Lady telling her what to do.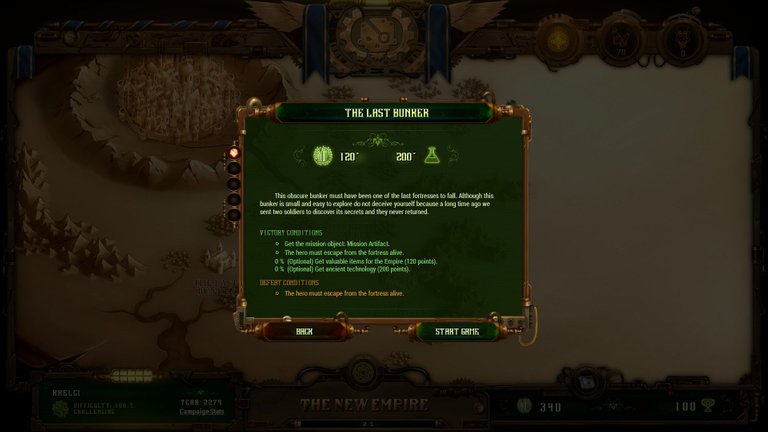 Calliope raced in and out of the trees, as silent and undetectable as a fabled ghost, and made her way to the western bunker. An expert at multitasking, she read her mission briefing as she raced towards the abandoned building.
There was an artifact within -- an artifact that could be of great use to the reclamation efforts -- and rumour of various technological remains that could also help with the efforts. She would find it all. She was a professional.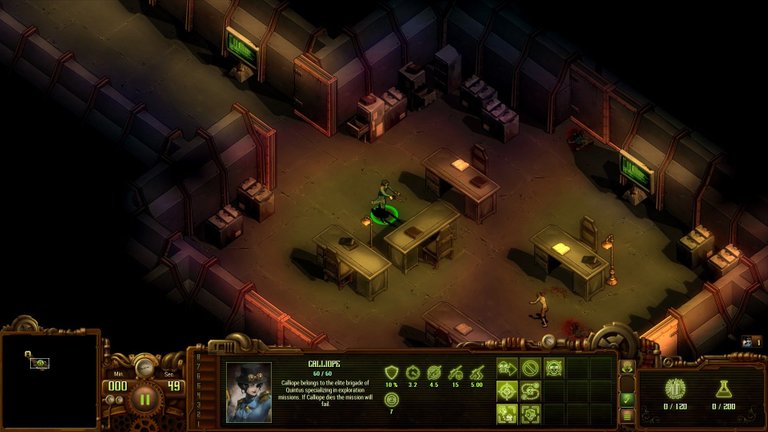 She kicked down the door and ran into the old building. A shrill shriek pierced the air and four infected zombies slobbered and slathered as they leapt over ancient tables and debris and tried to get at her.
A silenced gunshot hit each of them before they could reach her. Fools.
She rummaged through the old filing cabinets and paperwork strewn across this front room. A few items of interest struck out at her but there was no "artifact" that she could see. It must be elsewhere.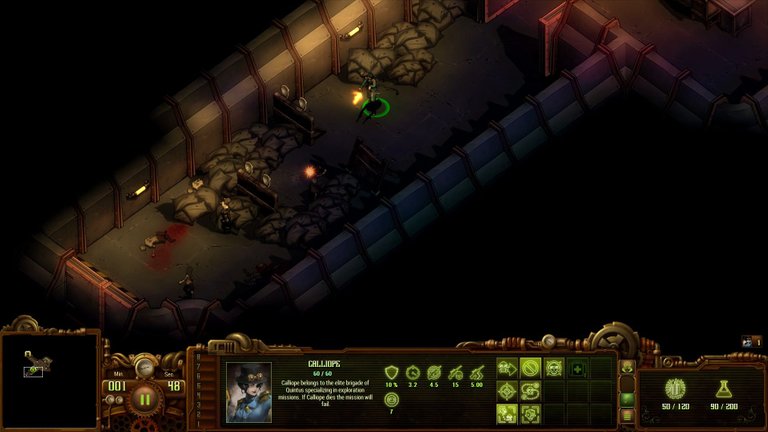 In the next room, barriers and barricades stood firm. This must've been where the people of old held their last stand.
Calliope would not fall to their fate. She unleashed more silenced gunshots into the skulls of the unwitting zombies and continued on her way.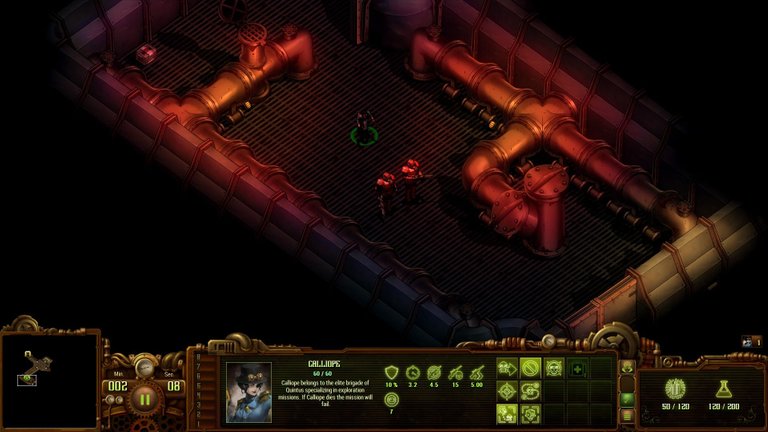 Two random City Soldiers stood in the middle of the next area. The mission briefing had made small mention of a couple of missing soldiers... but that had been at least a year ago.
Calliope reached for a pole and poked one of the soldiers with it.
"Are you a zombie?" she hissed.
"No, but we're as hungry as one!" came the reply.
"Cool. You stick with me, help me get this artifact, and I'll get you out of here and face-first into a feast."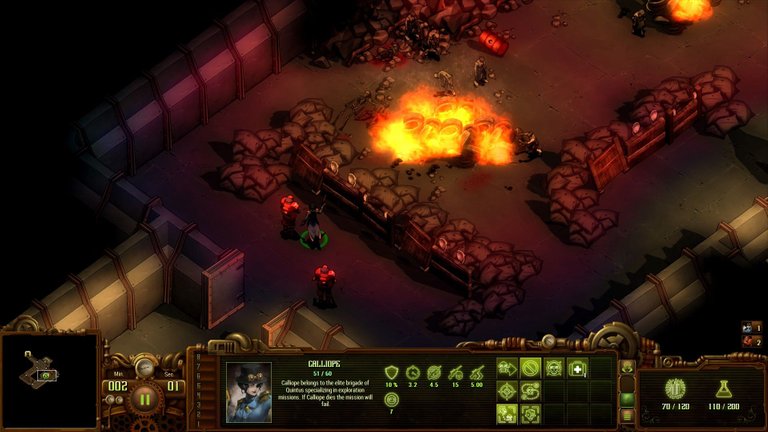 The hungry soldiers eagerly followed at her heel as she led them through more hallways and empty rooms, devoid of all but screeching rotters. Surely that artifact had to be around here somewhere!
She would not go back empty-handed. She'd make an artifact out of the zombified remains of her enemies if she had to. Surely that would be useful. Surely the scientists could work something out of that.
With a concealed sigh, not wanting the random soldiers to see such an action, she whipped open the doors to what appeared to be a completely enclosed room; no more doors in sight.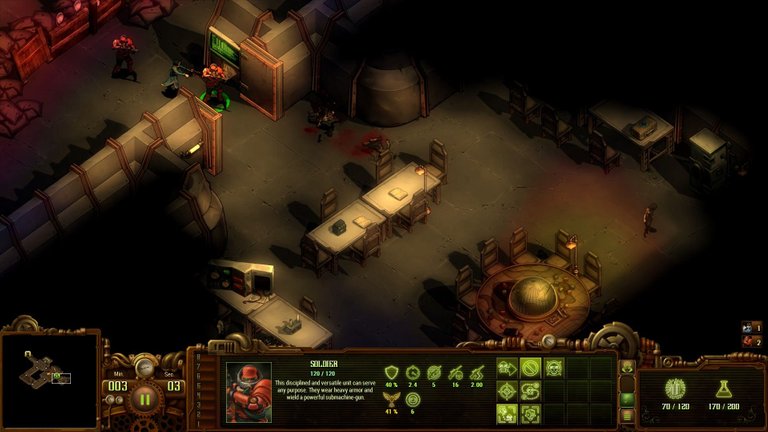 There were at least thirty zombies in this closed up room but she and the two hungry soldiers made short work of them. Those creatures were no threat.
She stationed the soldiers at the door lest more infected stumbled over to the room and began exploring.
There were various papers speaking of the pandemic and plague, a silver necklace that would like nice wrapped around her neck, and... she narrowed her eyes. A shining sphere glowed at the back of the room. There it was. The artifact.
A pity.
The idea of making her own artifact was most appealing.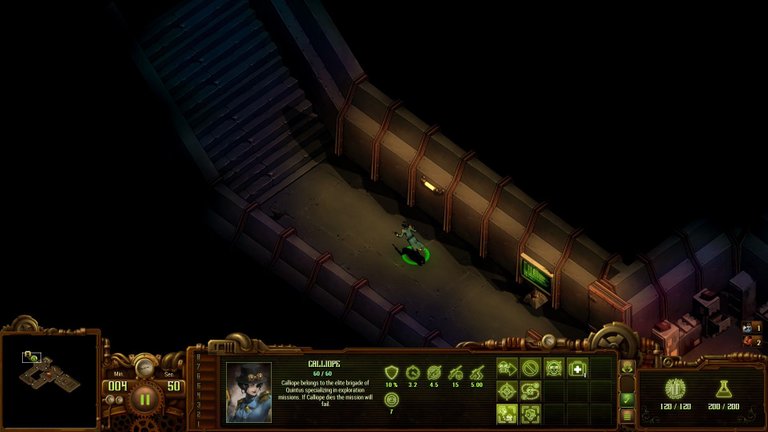 Grabbing the sphere and shoving it deep into her pocket, she raced back through the bunker rooms and hallways, jumping over the barriers and barricades that tried to thwart her path, and ran up the stairs.
She was in and out in under 5 minutes. The Supreme Commander would be pleased.
"Hey," the soldiers panted at her heels. "Wait for us!"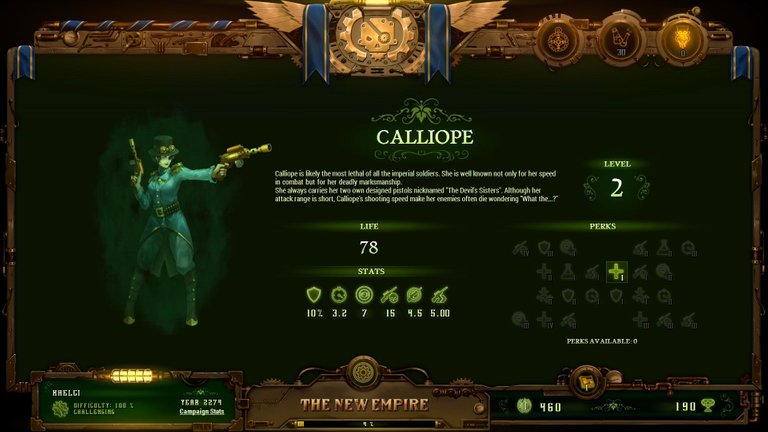 🌟 Calliope leveled up! ✨
Until next time! 🙃
---
All screenshots in this post are courtesy of me, @kaelci and are from the game: They Are Billions.
---
---