World of Warcraft ~ Preparing for Dragonflight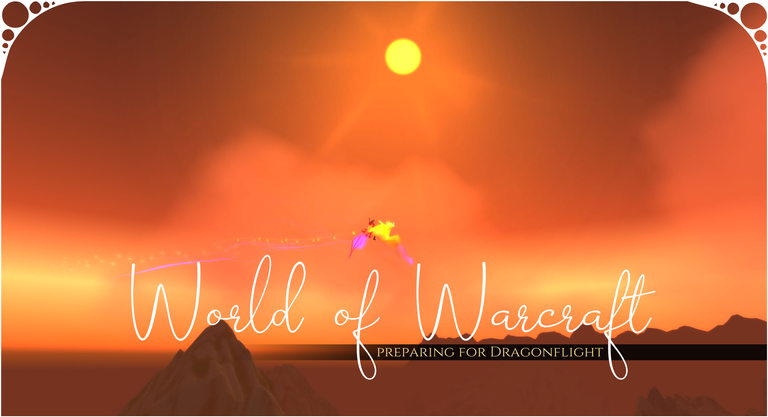 With the Dragonflight expansion being released for World of Warcraft in a few days, I thought it was high time I actually logged in to the game and got used to it again so I wouldn't get so frustrated on launch day.
I have this thing with games where if I don't play them for a while, I literally forget how to play the game until I've started a new character and fiddle around with it. Then it all comes back and slaps me in the face and ~I remember!~
This isn't helped by the fact I played World of Warcraft Classic for quite a while.
Those who have never played before might think, "But Kaelci. It's the same game. Why does that even matter?" ~ I'm sorry. It's not the same game: abilities are different, the UI is different, graphics are completely different, NPC interactions are different, there's all this unfamiliar crap in my bags, and it feels different overall... it's a mindfuck going from one to the other. It's the same but not and it really hurts my brain for a while relearning the new game and forgetting the old game.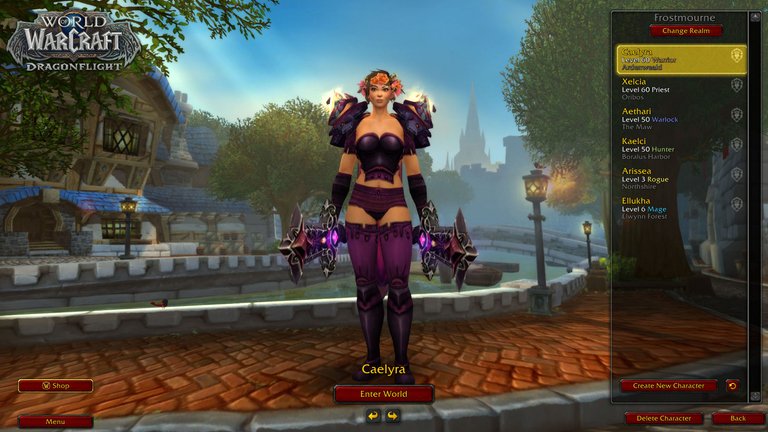 I tried my best to not bother with my usual method of creating a new character to get used to the game again and hopped straight onto my 12 year old warrior. This is the first character I ever made back in Wrath of the Lich King and she has travelled a lot.
She started on the Feathermoon server as Byndii the Human Warrior, then when oceanic servers were released she transformed into a Blood Elf Warrior named Ellukha and appeared on the Aman'thul realm. Now she's on Frostmourne as a Human Warrior again, now named Caelyra.
I prefer Horde-side and being a Blood Elf, but alas, all my friends are stinky Alliance characters so I have no choice but to be one too.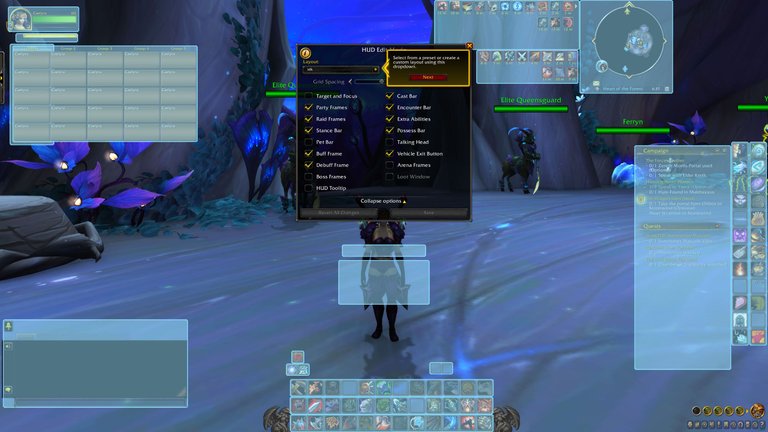 First of all, with the Dragonflight pre-patch, the UI has been completely garbled.
I like the fact that you're able to arrange things to your own specifications, but at the same time I was one of the few people who really liked the default UI and never bothered with UI addons. I wish what they had done was include an option to stick with the old UI. They do have a "Classic" option but it's no where near classic enough and still looks wrong.
I ended up moving everything to basically how it was before, got annoyed at my abilities being so clustered together, then gave myself an extra bar at the bottom under the chat window to house all my most-used mounts.
I really hate the abilities being clustered together like they are. I like separating my abilities so most-used are together, AoE are together, stuns are together, cooldowns are together, etc. And I CAN do that. But there's no proper large visible gap between them and it annoys me.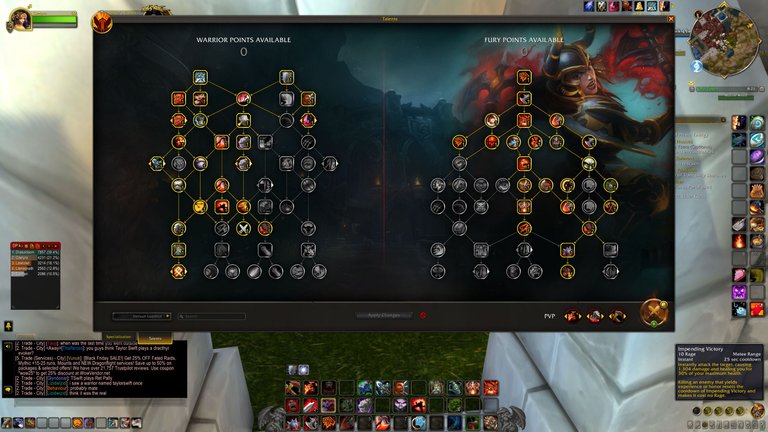 The new talent tree is nice to see though. I'm not too sure if this is how I really want it set up — this removes my Storm Bolt for one, because it's sitting in the more tanky area of the tree, and I REEEEEALLY liked that stun.
I also can't seem to use Bladestorm anymore as a fury warrior, bleh.
But I do like the choice that this enables overall and I'll be having a really deep look into it to see what I like for my warrior. I don't follow "the meta" and I never follow people's guides. I set these things up how I personally like them and don't care what the elitists say.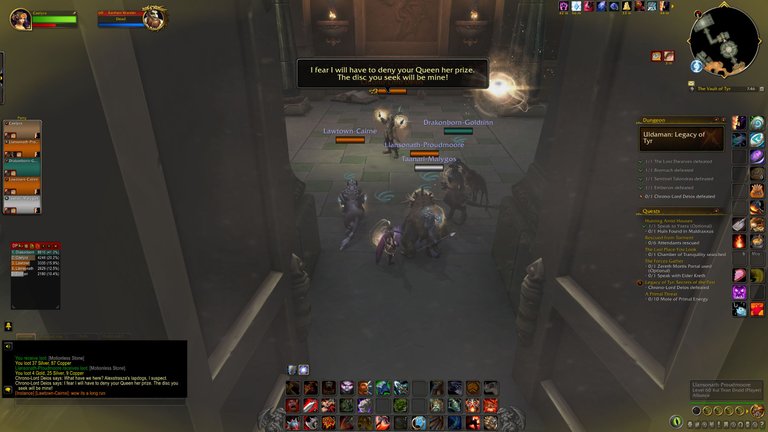 I decided to do the introductory quests for Dragonflight which involved doing a new version of the Uldaman dungeon. It felt a bit weird at first but I soon got into the swing of my abilities once more.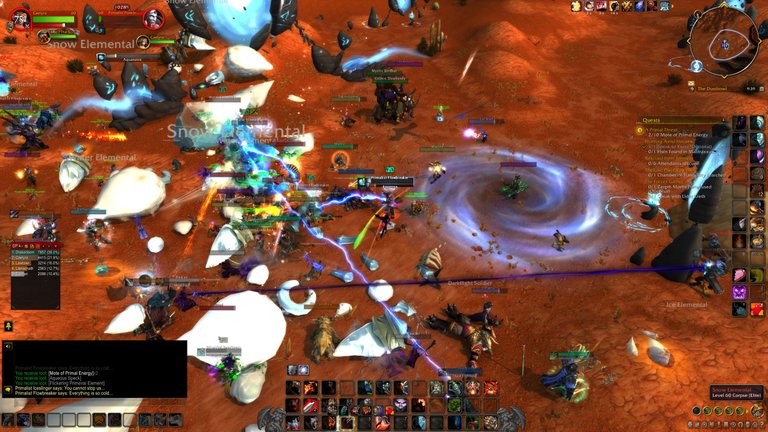 And then I had to go kill things for their Primal Energies which when handed in rewarded me with a bound-to-account Primeval Essence currency that I can trade with a new NPC called the Storm Hunter.
The Storm Hunter NPC gives basic current level gear which is nice because I'm still decked out in first season Mythic plus. 😆 What can I say? I didn't play Shadowlands much!
While it's nice, it's not something I'm overly fussed about farming until launch. It'll all be replaced with green gear next week after all so no point really bothering.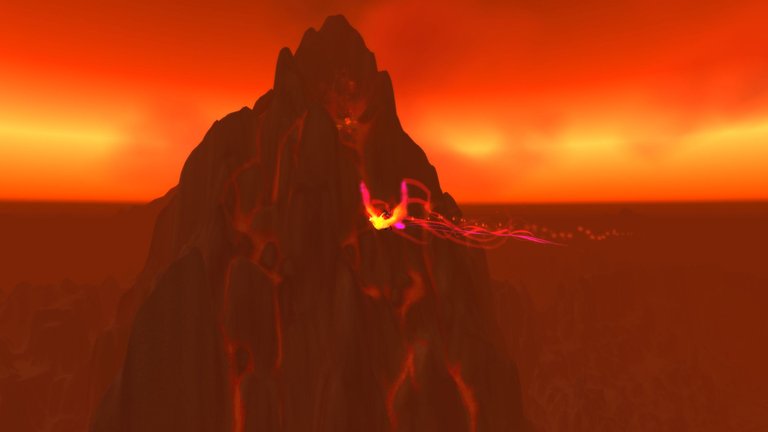 All in all, I feel reasonably re-familiarised with the game now and will be ready and raring to go come Dragonflight's launch next week.
Here's hoping it goes smoothly. 😆🤣😂
Until next time! 🔥🐲
---
All screenshots in this post are courtesy of me, @kaelci and are from the game: World of Warcraft.
---
---