World of Warcraft, TBC Classic ~ next: Lockpicking 😱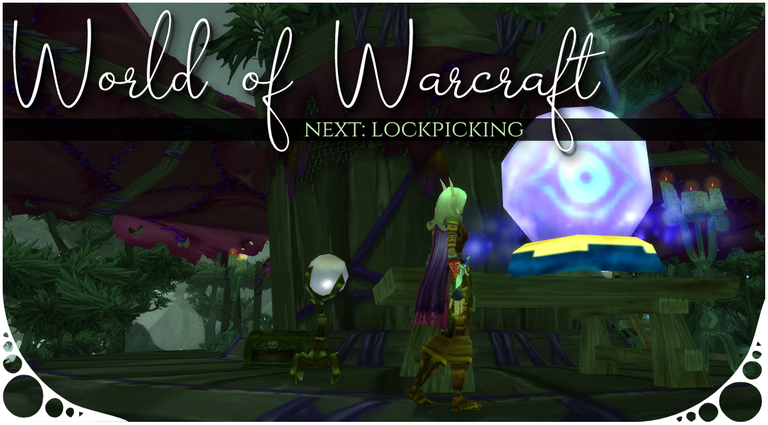 Four days ago my little blood elf rogue landed in the Burning Crusade at last! But then I returned to the land of Azeroth and tried getting my professions up to speed. All was complete except for Fishing. Well, I'm pleased to announce that as of today, Fishing is where it should be too!
However...
My rogue came across a small hiccup in her profession levelling plans.
See, I might have forgotten she was a rogue at all and her Lockpicking is still at a measly 100! 🤣 Oh dear. It never ends. It just... it never ends.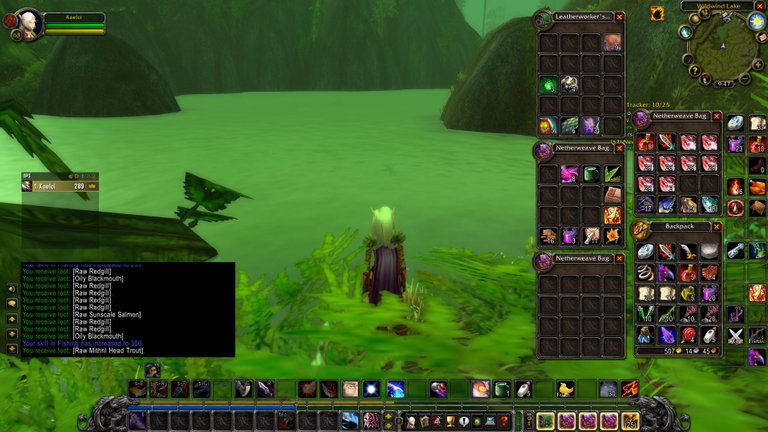 Fishing though. It is 300 at last and now I'm able to go fishing in Burning Crusade, a far more lucrative area. Better still, once I get TBC Fishing up, I'll be able to go fishing in Lich King when it launches so I can acquire my Sea Turtle mount once more!
I was able to learn TBC Fishing at 275, but even though I could, it wouldn't let me fish in the waters because my skill was too low. So I had to flail around in Feralas once more until at last, my mission was complete.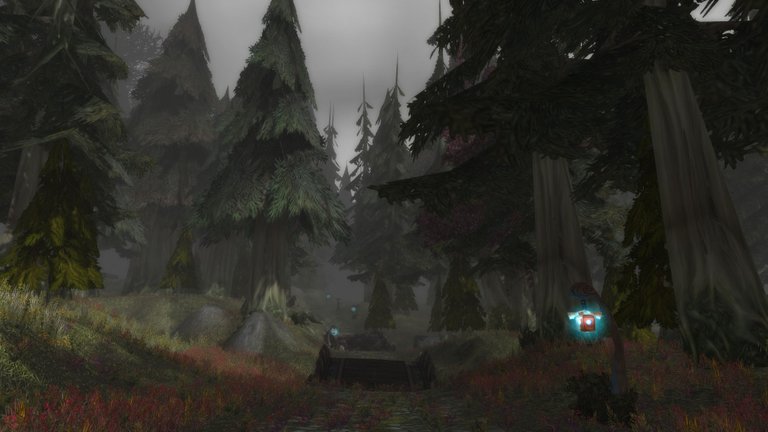 Before I decided to get my Fishing over and done with at last, I wanted to get to level 62 before starting Zangarmash quests in TBC.
I haven't done any TBC dungeons yet, which really would help. But my partner's Shaman has only just hit 50 and everyone else I know seem to be in their own little group that doesn't need another rogue. So... just plodding along, levelling on my lonesome, not doing dungeons, until my partner catches up.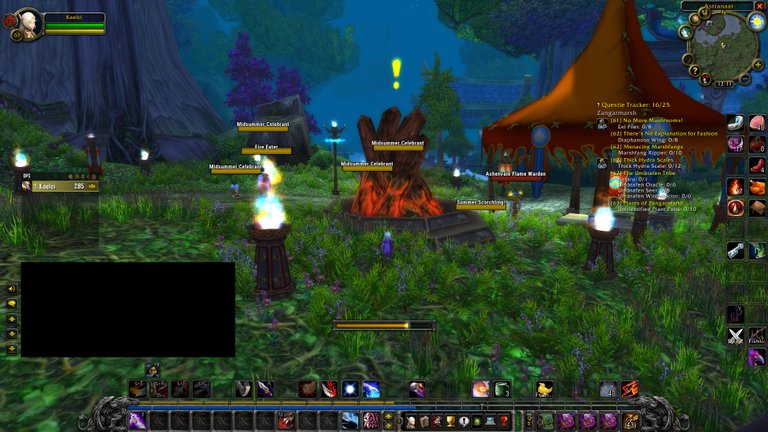 So, thanks to the Fire Festival that's still ongoing at the moment, I decided to visit every single zone in the game and honour my faction's fire, and desecrate my enemy's fire. Honouring each fire got me just under 5000 XP per fire, and desecrating around 10,000 XP per fire.
Doing every single fire in Azeroth got me a crapload of Burning Blossom currency tokens, and also levelled me up a full level!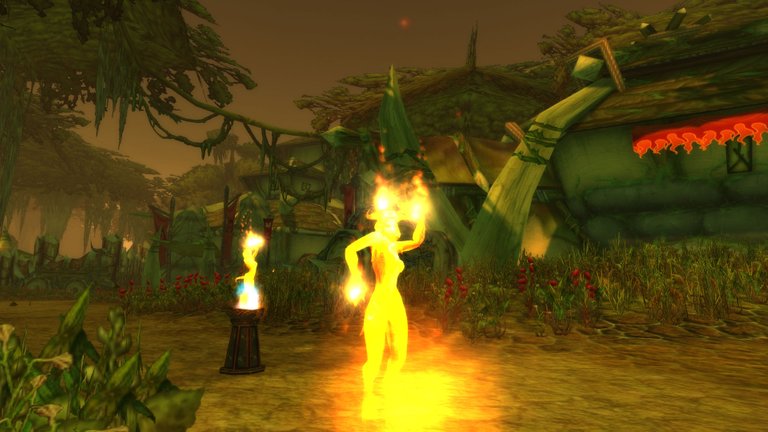 With my Burning Blossoms, I bought the only thing worth buying from the Fire Festival: the sexy dancing Draenei fire totem thing.
And I still had a few Burning Blossoms remaining for lighting various bonfires and getting my fire buff. There's only four days remaining on the Fire Festival event, so must make use of them and use their fiery powers to annihilate my foes.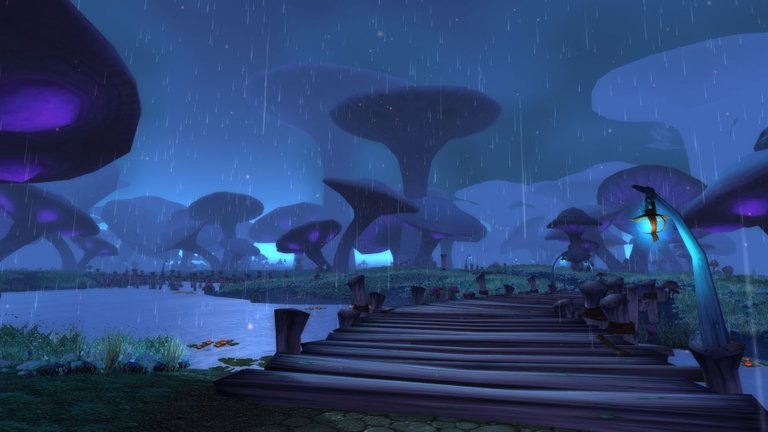 With my massive XP boost out of the way, it was time to explore the swamp of Zangarmarsh.
Zangarmarsh is not my favourite TBC zone. There's too much swimming, too much underwater fighting, mobs that poison you with a thing that lasts half a minute then stuns you for an age when the ticks end. It's an evil place. I completed every quest there though, except for the dungeon quests and a couple of elite group quests.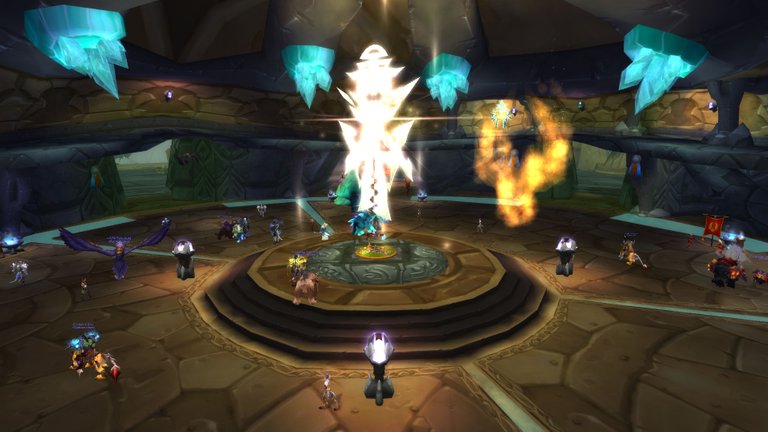 I tried to zoom through Zangarmarsh as quick as I could. I really don't like that zone. With that place done and dusted, I stepped foot into Shattrath City and declared it my new home. With portals to Orgrimmar, Thunder Bluff, and Undercity, it's the best place to call home for the moment. Until Dalaran arrives in Lich King.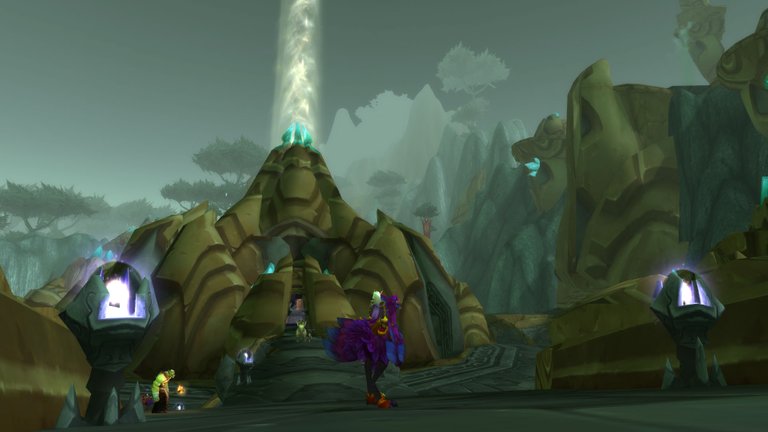 When you first arrive at Shattrath City, you get to choose from two factions to assist. The Aldor or the Scryers. The main difference between them is what's available at their quartermaster, and since the Aldor had shoulder enchants that better suited my rogue, I chose them.
In Retail WoW, when I first played, I was obsessed with getting all the factions to Exalted to further my Exalted Reputation Achievements. As a result, I got the Aldor to Exalted, then went to war with them so I could get the Scryers to Exalted. I honestly don't think I'd be able to do something like that these days. xD So much effort involved, too much mob farming. I no longer have the patience.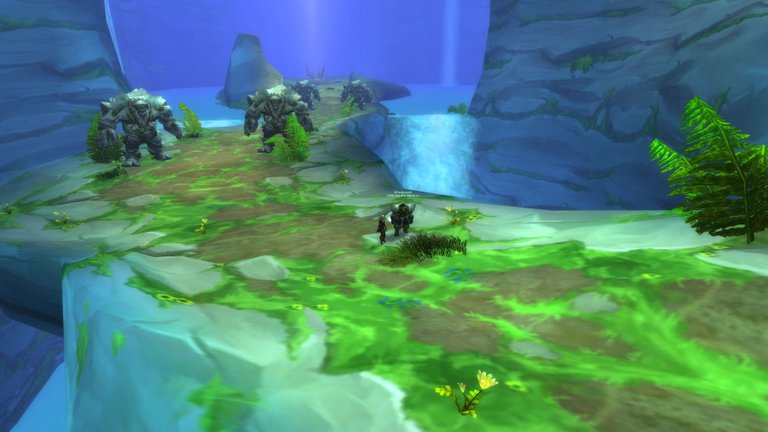 Just as I got to Shattrath though, my partner needed a few dungeon runs and now I was of appropriate level to kind of take him through. So we went through Maraudon and Sunken Temple.
Turns out that my rogue doesn't hold aggro very well, and if I ever actually manage to do BC dungeons, I should have no worries at all taking aggro from any tanks. xD If a Shaman 13 levels lower than me can steal aggro off me... yeah, no worries at all.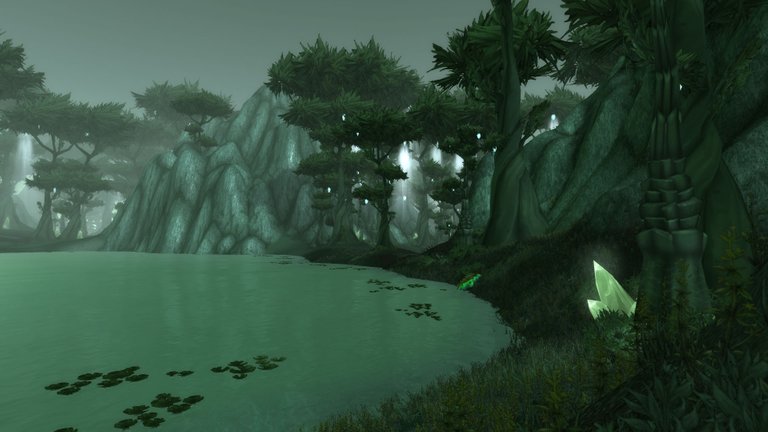 With those lower dungeon runs out of the way, I returned to Shattrath City and the forest it lay within, and started questing once more. I won't tell you how long it took me to find the poisons vendor in Shattrath... okay, it took me a good 15-20minutes of clicking every single NPC in the lower city. Finally, I alt-tabbed and looked at wowhead and LO! It was in lower city... in a tree I didn't look in because I didn't realise vendors would be in a tree when all the rest were in a marketplace area.
Thanks, game.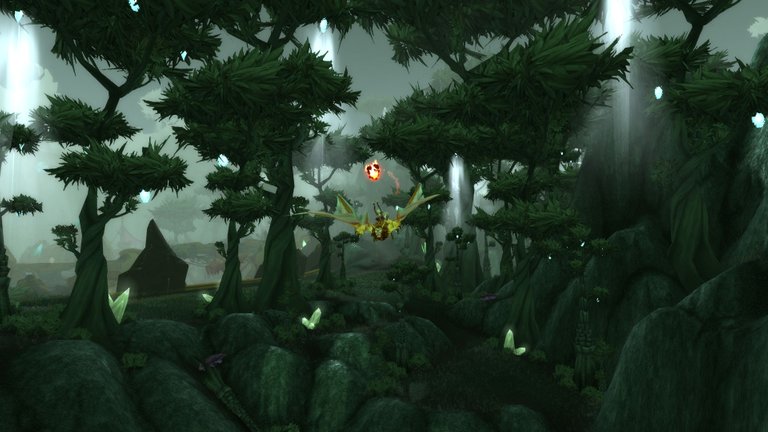 At some point I'll need to go back to non-Outland zones in order to get my lockpicking skill up to where it should be. Another rogue in the guild only got his up to 300 yesterday and was complaining about the last leg of it. Apparently in order to level it up the last little bit, one has to go through Blackrock Depths and picklock a couple of doors and things, and you can only do that a couple times an hour. Apparently if you excel at this, you can do a whole massive 20 lockpicking points per hour.
I'm grimacing in advance at this skill that's going to be more tedious than Fishing. 😬
Until next time!
---
All screenshots in this post are courtesy of me, @kaelci and are from the game: World of Warcraft, TBC Classic.
I'd like to apologise in advance if this post shows up more than once -- the exxp plugin wasn't working, so I'm publishing it on PeakD separately. Fingers crossed exxp doesn't suddenly start working by itself in a few hours or something and triple-post my other attempts, lol. 😬
---
---