New rules, its Show time!!![EN-PT-BR]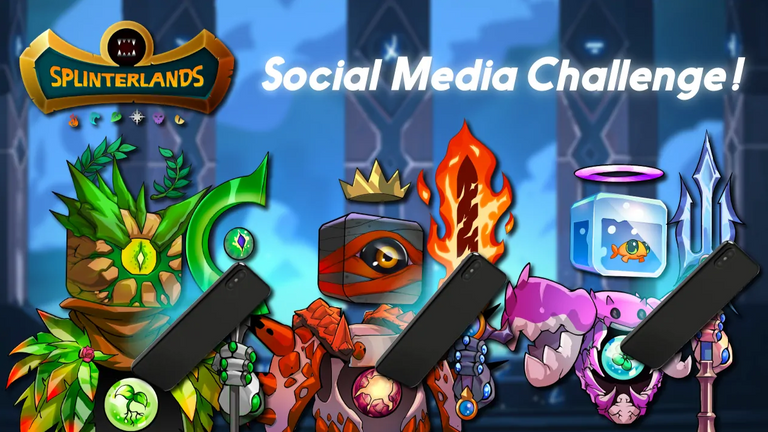 New rules, it's Showtime!!!
Hey guys, today we're going to talk about the battle rules updates and I'm going to comment a little bit on what I think about it.
In Splinterlands, we have to be careful with each choice, especially in this case where the choices of cards subject to the new rules can be fatal, so attention and calm are essential.

THE NEW RULES
We are currently seeing some new rules come into play in the daily battles of splinterlands, this in my opinion makes the game more interesting and disputed, as it forces players to use more cards, as well as make new strategies and consequently value more cards, which perhaps were forgotten.
For this I brought a new battle as an example below that I used magic damage plus shield to counter thorns.

THE BATTLE: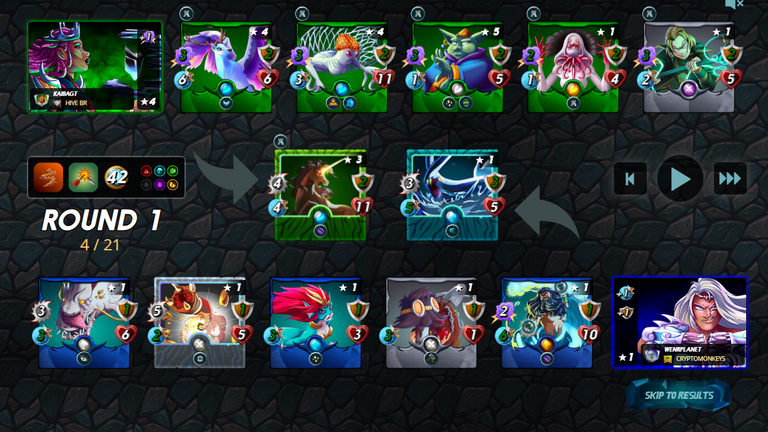 The rules for this battle were:

ALL MONSTERS HAVE THORNS ABILITIES
When hit with a melee attack, deals damage back to the attacker
With a maximum of 2 damage.
BROKEN ARROWS
Ranged monsters cannot be used in battle.
42 mana.
ALL DECKS ALLOWED; WITH THE EXCEPTION OF LIFE.
Based on the above mentioned rules were chosen for this battle: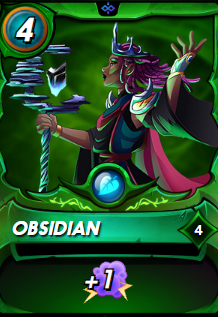 Our summoner is OBSIDIAN which increases magic damage by +1 of all allies.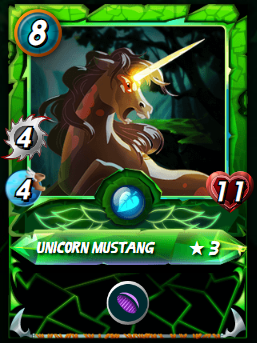 1st UNICORN MUSTANG an extremely powerful card with 3 attack, 4 speed and 10 health and with its ability:
VOID
Reduced damage from magic attacks.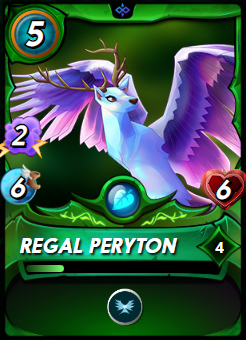 2nd REGAL PERYTON, This card has great magic damage in addition to high speed.
FLYING
Has an increased chance to avoid Melee or Ranged attacks from Monsters that don't have the Flying ability
+25% CHANCE OF EVASION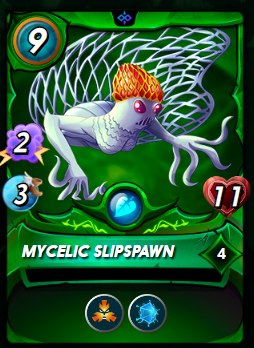 3rd MYCELIC SLIPSPAWN, big magic damage, amount of health, speed and abilities:
TAUNT
All enemy Monsters target this Monster.
FORCEFIELD
This Monster only takes 1 damage from attacks with power 5+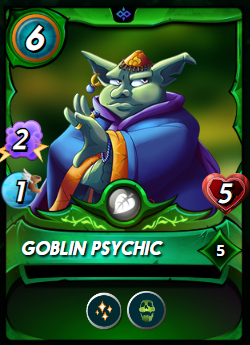 4th GOBLIN PSYCHIC , who will be able to heal our allies with his ability, and at the same time cause magic damage to the enemy.
LIFE LEECH
Restores a portion of the Monster's health in first position each round.
Restores 1/3 of maximum health, rounded up
AFFLICTION
When applied to the opponent it cannot receive healing.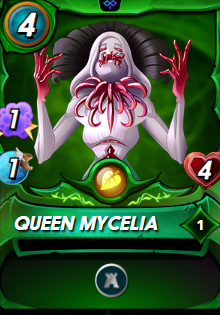 5th QUEEN MYCELIA, your ability to protect can be essential to defend yourself from the physical attacks of enemies.
PROTECT
All allied Monsters gain +2 Armor.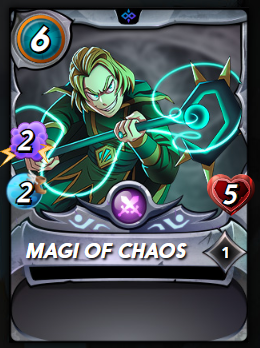 6th MAGI OF CHAOS, Magic damage and health.

FINAL CONSIDERATIONS
As you can see, the opponent focused on healing and shielding to defend along with DJINN OSHANNUS for tanking.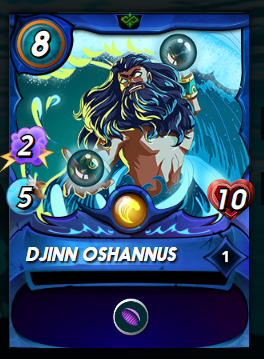 In round 2 10/17 we can see that DJINN was killed and ended the opponent's chance of winning.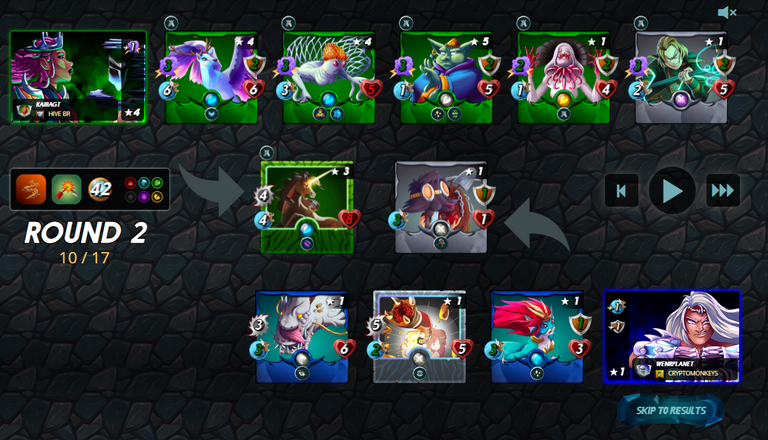 I currently have rented cards at silver 1 wild.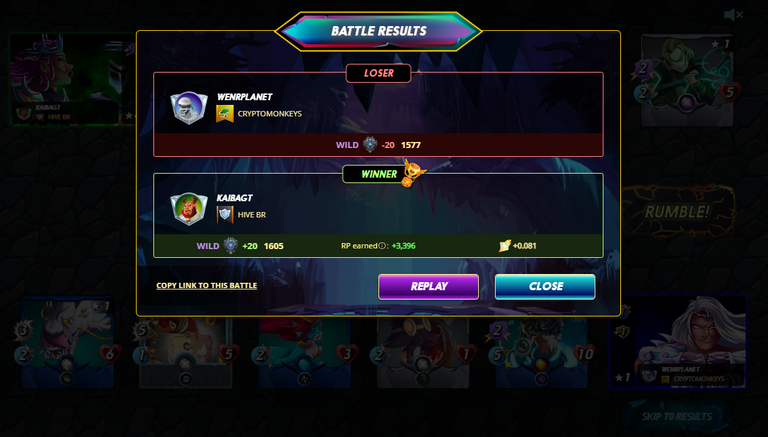 Follow the battle link below:

My Current Staking Scenario: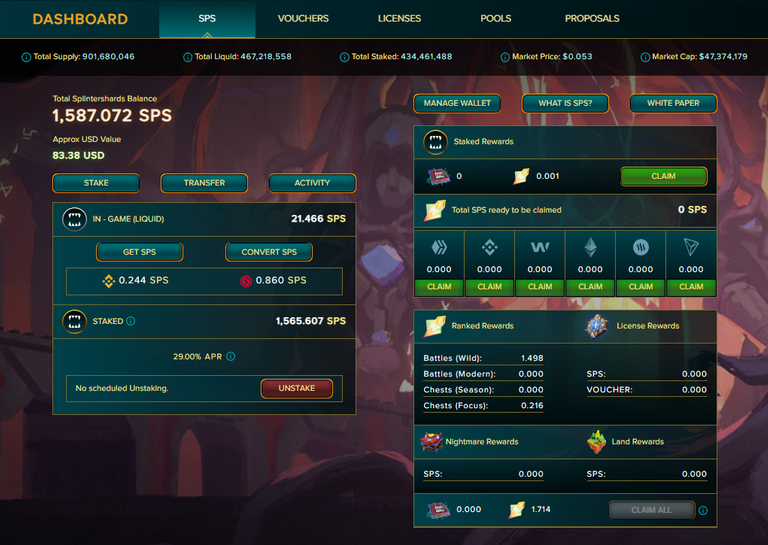 I currently have 1,587,072 SPS, of which 1,565,607 are staking.
I continue to believe in a continuation of the SPS appreciation in the long term and increasing amounts of the coin staking. It's worth remembering that the more SPS, the more voting power you have in the future of SPLINTERLANDS.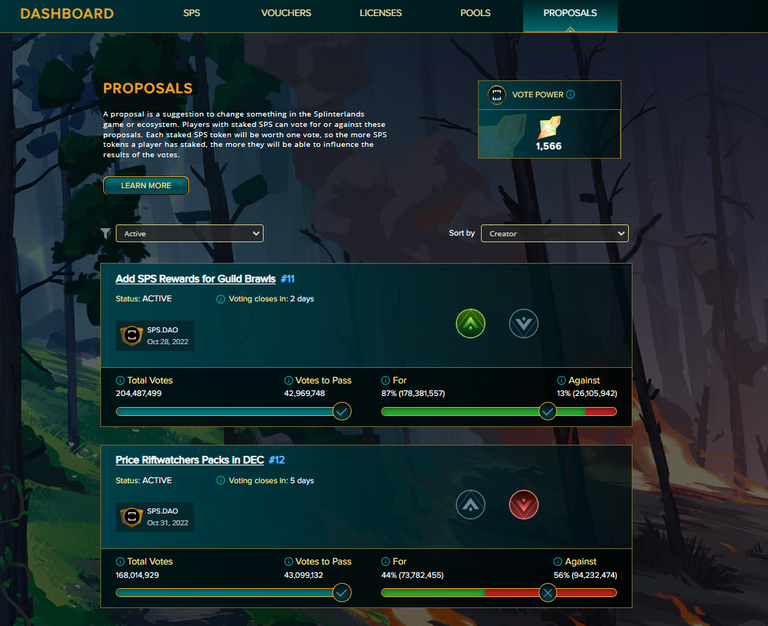 As we can see on the website https://tribaldex.com/trade/SPS the currency is falling with a downward trend in the short/medium term chart, but it is worth remembering that we have two situations here:
First, with the approved SPS proposals for lands and Tower defense, a slight drop in SPS values ​​was expected.
According to cryptocurrencies are in a downtrend at the moment.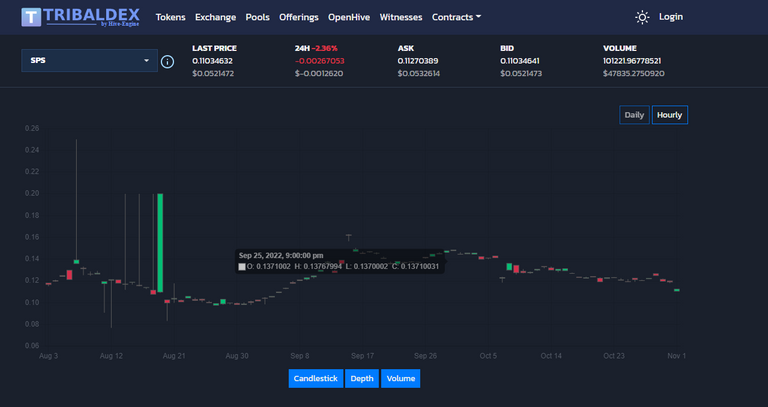 In addition to the SPS, I'm also staking all the tokens I'm earning through hive, it's still a low value, but I believe in a possible rise in cryptos soon.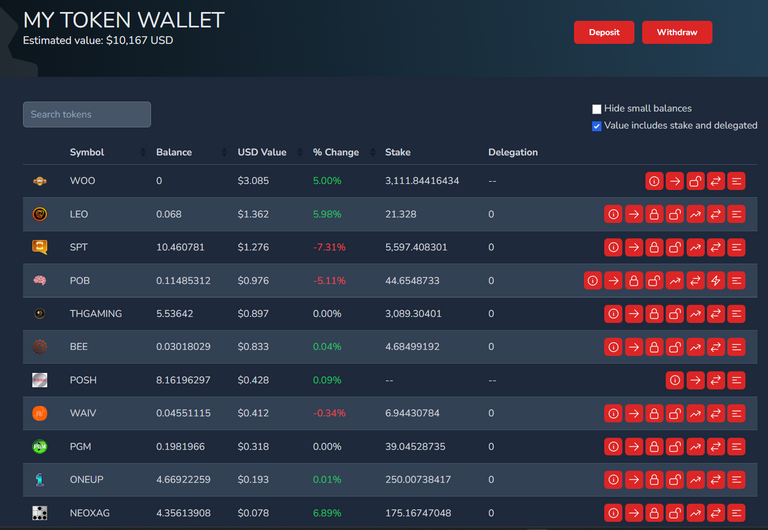 Since there was a change in my five biggest positions in tokens: Now the biggest weight in my wallet is in #WOO, #LEO , #SPT, #POB, #THGAMING.

REFERRAL LINKS:
Did you like my my battle? Have a suggestion or want to share yours? Comment and Share!!!
#splinterlands @splinterlands is the best nft game #play2earn @play2earn I've ever met, a nice, friendly and sustainable environment!
If you want to start playing here is my referral link:
Twitter:
__
Thanks a lot my friends!!!

PT-BR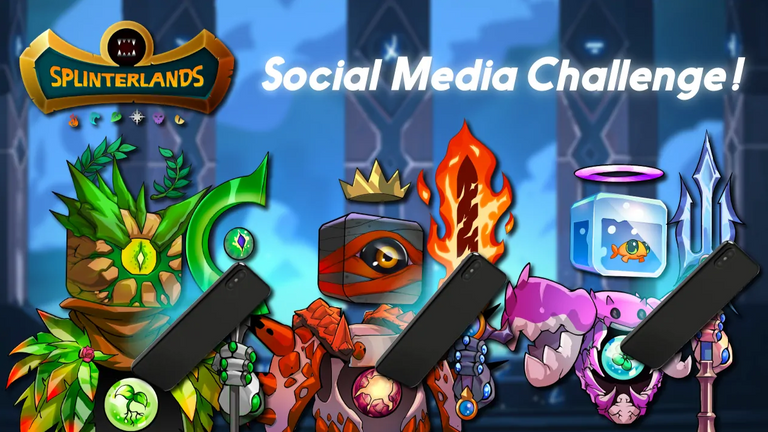 Novas regras, é a hora do Show!!!
Olá pessoal, hoje vamos falar sobre as atualizações nas regras de batalha e vou comentar um pouquinho sobre o que penso nisso.
No Splinterlands, temos que tomar cuidado com cada escolha, ainda mais nesse caso onde as escolhas das cartas submetidas as novas regras podem ser fatais, portanto atenção e calma são essenciais.

AS NOVAS REGRAS
Atualmente estamos vendo algumas novas regras entrarem em cena nas batalhas diárias de splinterlands, isso na minha opinião deixa o jogo mais interessante e disputado, pois força os jogadores a utilizarem mais cartas, bem como fazerem novas estratégias e consequentemente valorizar mais cartas, que talvez estavam esquecidas.
Para isso trouxe abaixo como exemplo uma nova batalha que utilizei dano magico mais escudo para counterar thorns.

A BATALHA: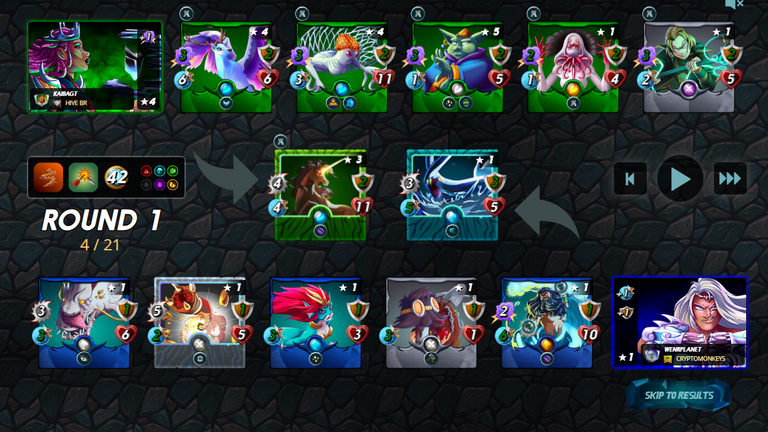 As regras para essa batalha foram:

TODOS OS MONSTROS TEM HABILIDADES DE THORNS
Quando atingido com um ataque corpo a corpo, causa dano de volta ao atacante
Com o maximo de 2 de dano.
BROKEN ARROWS
Monstros de ataque à distância não podem ser usados em batalhas.
42 de mana.
TODOS OS DECKS PERMITIDOS; COM EXCEÇÃO DO LIFE.
Com base as regras mencionadas acima foram escolhidas para essa batalha: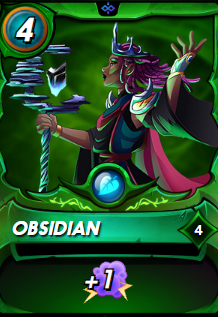 O nosso sumoner é OBSIDIAN que aumenta o dano magico em +1 de todos os aliados.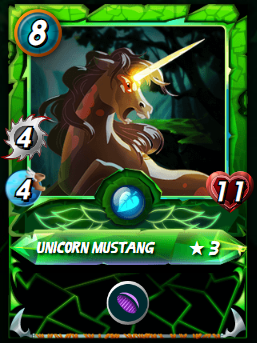 1º UNICORN MUSTANG uma carta extremamente poderosa no com 3 de ataque, 4 de speed e 10 de vida e com sua habilidade:
VOID
Dano reduzido de ataques mágicos.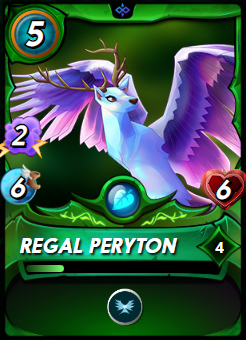 2° REGAL PERYTON, Essa carta possui grande dano magico além de alta speed.
FLYING
Tem uma chance maior de evitar ataques Corpo a Corpo ou à Distância de Monstros que não possuem a habilidade Voar
+25% CHANCE DE EVASÃO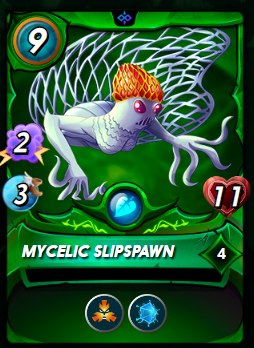 3° MYCELIC SLIPSPAWN, grande dano magico, quantidade de vida, speed e habilidades:
TAUNT
Todos os Monstros inimigos têm como alvo este Monstro.
FORCEFIELD
Este Monstro recebe apenas 1 dano de ataques com poder 5+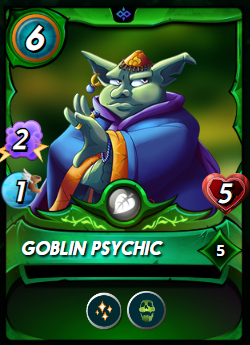 4º GOBLIN PSYCHIC , que vai conseguir curar nossos aliados com sua habilidade, e ao mesmo tempo causar dano magico no inimigo.
LIFE LEECH
Restaura uma parte da saúde do Monstro na primeira posição a cada rodada.
Restaura 1/3 da saúde máxima, arredondado para cima
AFFLICTION
Quando aplicada no oponente ele não pode receber heal.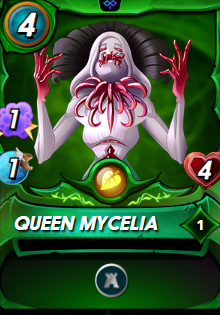 5º QUEEN MYCELIA, sua habilidade de protect podem serão essenciais para se defender dos ataques físicos dos inimigos.
PROTECT
Todos os Monstros aliados ganham +2 de Armadura.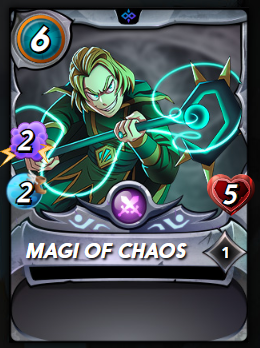 6° MAGI OF CHAOS, Dano magico e vida.

CONSIDERAÇÕES FINAIS
Como podem observar, o oponente focou em cura e escudo para se defender junto com DJINN OSHANNUS para tankar.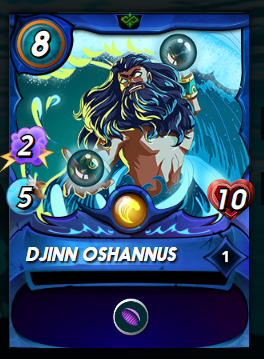 No round 2 10/17 podemos observar que DJINN foi morto e acabou com a possiblidade de vitória do oponente.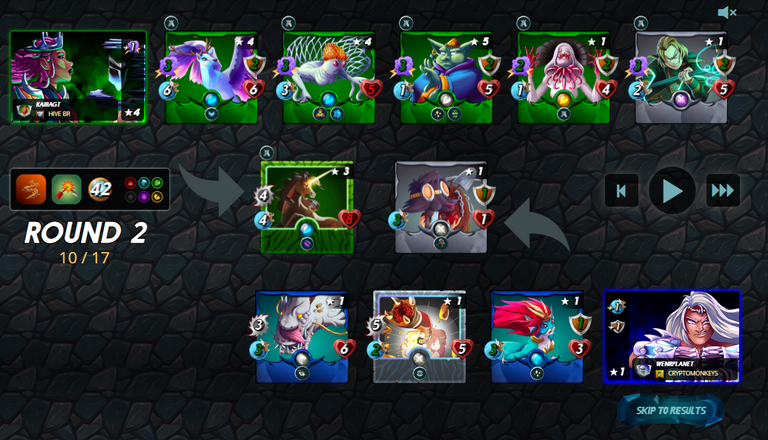 Atualmente estou com cartas alugadas no prata 1 wild.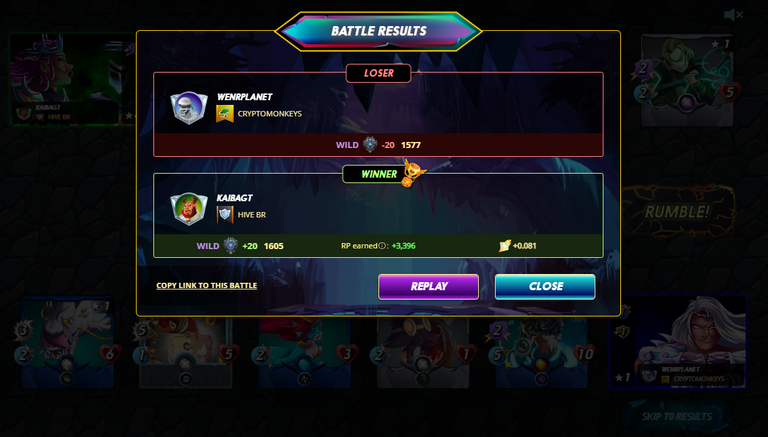 Segue o link da batalha abaixo:

Meu Cenario de staking atual: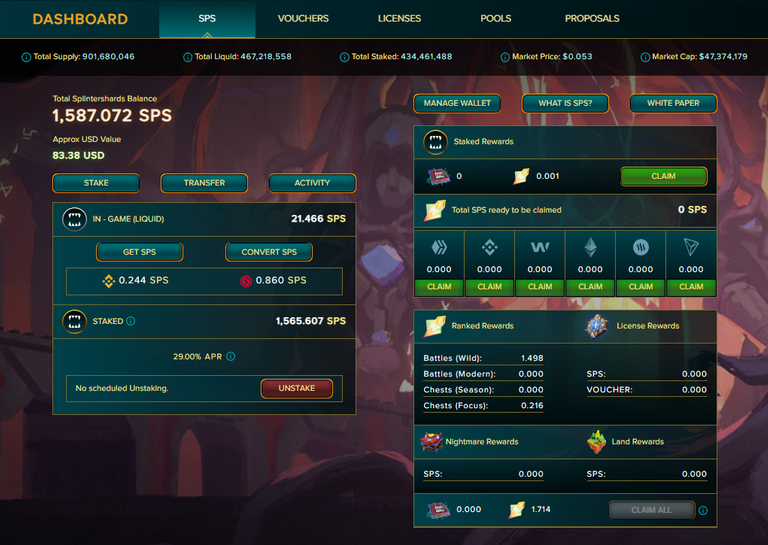 Atualmente estou com 1,587.072 SPS, sendo que 1,565.607 estão em staking.
Continuo acreditando em uma continuação da valorização do SPS no longo prazo e aumentando as quantidade da moeda em staking. Vale lembrar que quanto mais SPS, mais você tem o poder de voto no futuro do SPLINTERLANDS.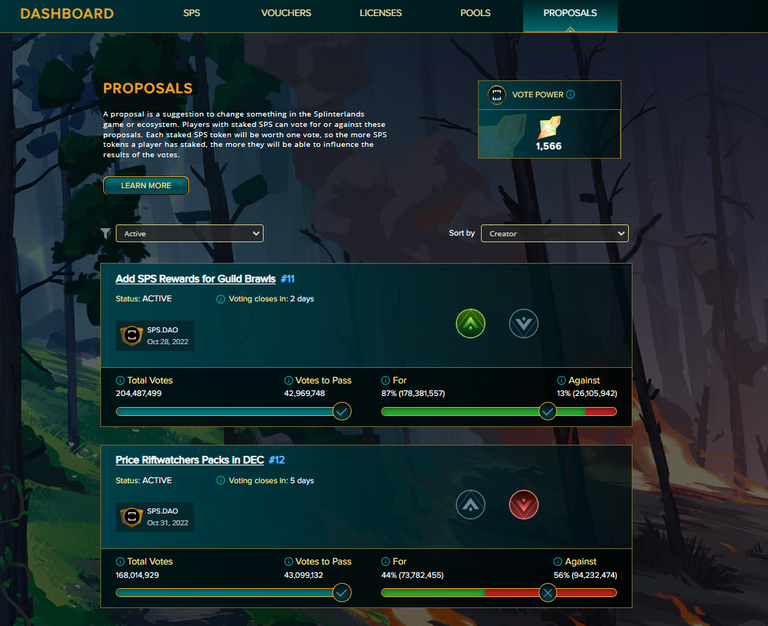 Como podemos ver no site https://tribaldex.com/trade/SPS a moeda está em queda com uma tendencia de desvalorização no gráfico de curto/médio prazo, porém vale lembrar que temos duas situações aqui:
Primeira com as propostas aprovadas de SPS para lands e Tower defense era esperado uma leve queda nos valores de SPS.
Segundo as cryptos estão em tendencia de baixa no momento atual.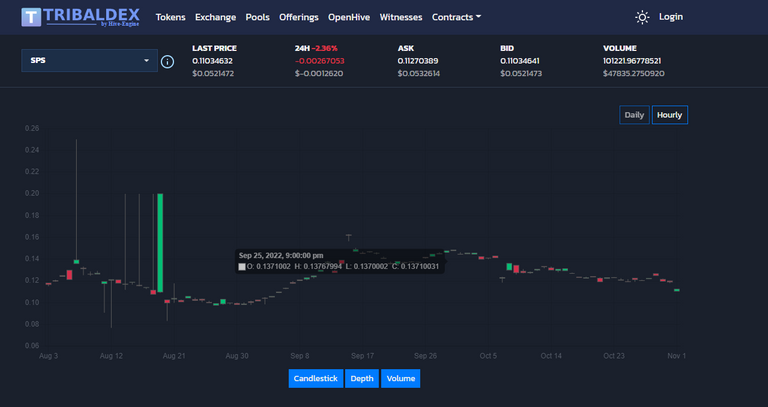 Além do SPS, também estou fazendo staking de todos tokens que estou ganhando pela hive, ainda é um valor baixo, porém acredito em uma possivel alta nas cryptos logo logo.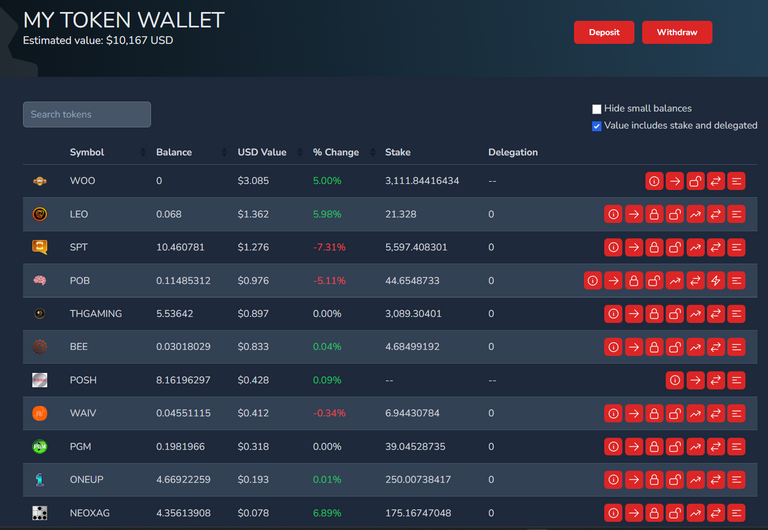 Sendo que houve alteração nas minhas cinco maiores posições nos tokens: Agora o maior peso na minha wallet é em #WOO, #LEO , #SPT, #POB, #THGAMING.

REFERRAL LINKS:
Gostou da minha minha batalha? Tem sugestão ou quer contar a sua? Comente e Compartilhe!!!
#splinterlands @splinterlands é o melhor jogo nft #play2earn @play2earn que já conheci, um ambiente agradável, amigável e sustentável!
Se você quiser começar a jogar aqui está o meu link de referência:
Twitter:
__
Muito obrigado meus amigos!!!
Participe da comunidade Hive-BR, clique no banner abaixo para entrar no nosso Discord

---
---