McDonald's Spicy Curry Chicken To Heal My Mood
I've been in a bad mood for the past two days. Maybe it's because I don't get enough sleep and my job isn't very satisfying. I've told you before that I work as an online driver. My job is to deliver food to customers who use the Gojek application more often. Usually in a day I can finish 13-16 orders, but for the past two days my orders have not reached 13 orders. The reason is because I just started onbid in the afternoon and some restaurants take very long to prepare orders that I have to deliver. Tonight was the peak of my annoyance because on the way I found quite a few things that were less than pleasant. Finally I decided to offbid early and tonight I have to eat something that can treat my mood. Where I usually stay looking for orders, I saw a McDonald's chicken banner doused with curry spices and accompanied by Italian cream soda, which was very tempting. Then I brought them home to eat at home.
---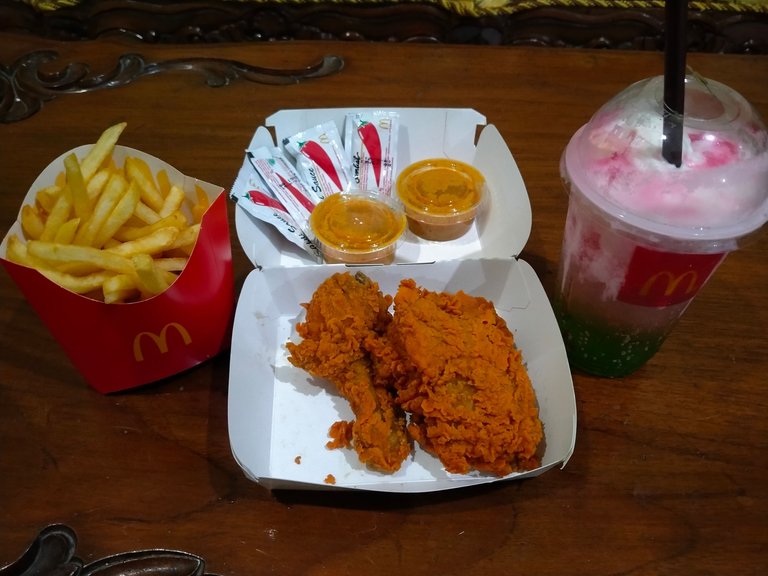 ---
---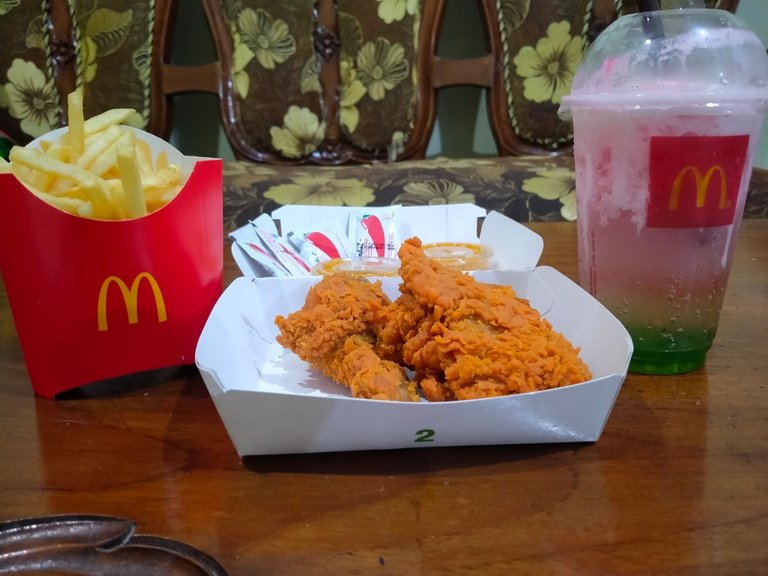 ---
McDonald's curry chicken is a new menu and this menu seems to only exist in Indonesia. Usually, if there's a new menu at McDonald's I have to try it. I will tell you this McDonald's curry chicken menu to heal my mood.
---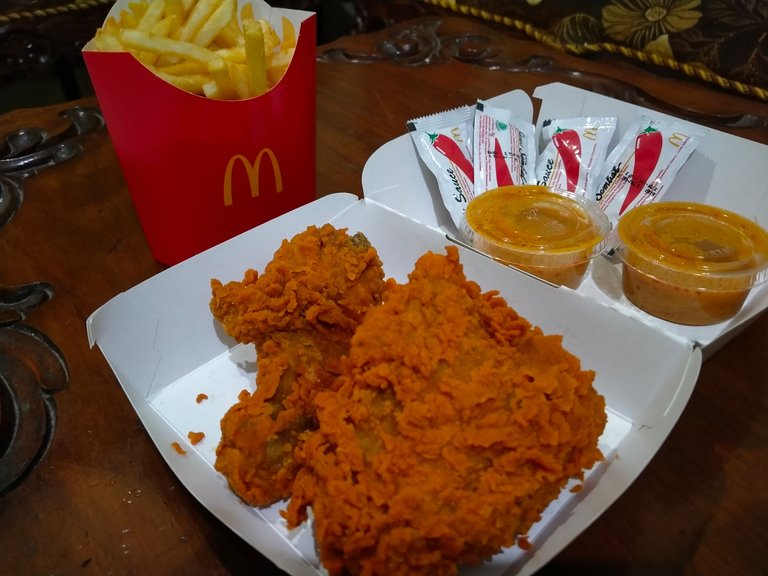 ---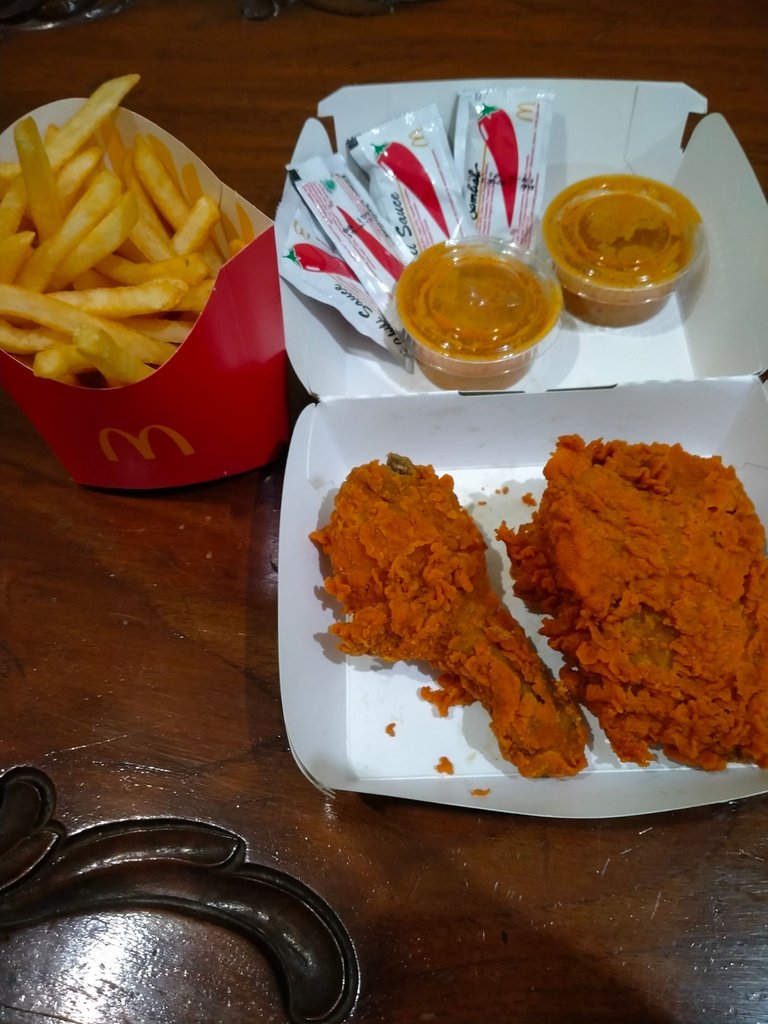 ---
Sure enough, it didn't disappoint. Oh yes, I bought the PaNas 2 package menu with Mcd Spicy curry chicken fries which contains 2 pieces of spicy Mcd chicken, medium size fries, and 2 cups of curry seasoning plus Italian Cream Soda. The spicy taste of Spicy Chicken doused with curry spices is a delicious combination. Usually if the original spicy chicken is too spicy, it's not friendly to my tongue. I like spicy, but not too spicy. Unless I'm really pissed off and need some adrenaline-pumping food. But thanks to the curry seasoning on the spicy Mcd chicken, the spicy taste of the spicy Mcd chicken is slightly reduced because the curry seasoning is very dominant in the savory and salty taste. Thank you Mcd's curry chicken for making my mood better.
---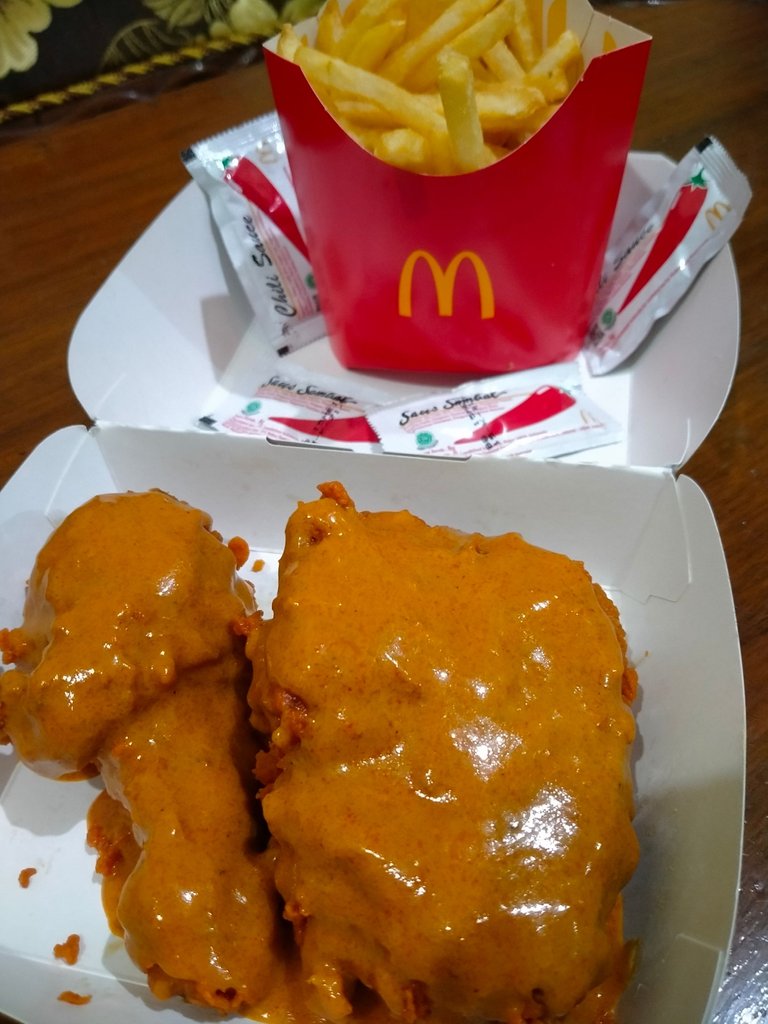 ---
How about Italian Cream Soda? This is the best dessert after my tongue was shaken by the spicy savory taste of the spicy chicken curry. This drink is very refreshing. There is a taste of melon and lemon lime which is quite dominant in this drink. Looks like it's a mix of Sprite and melon syrup. At the bottom, there are jelly grains like nata de coco, then there is additional ice cream on top. I highly recommend this drink when you're not in a good mood. Thank you Italian cream soda.
---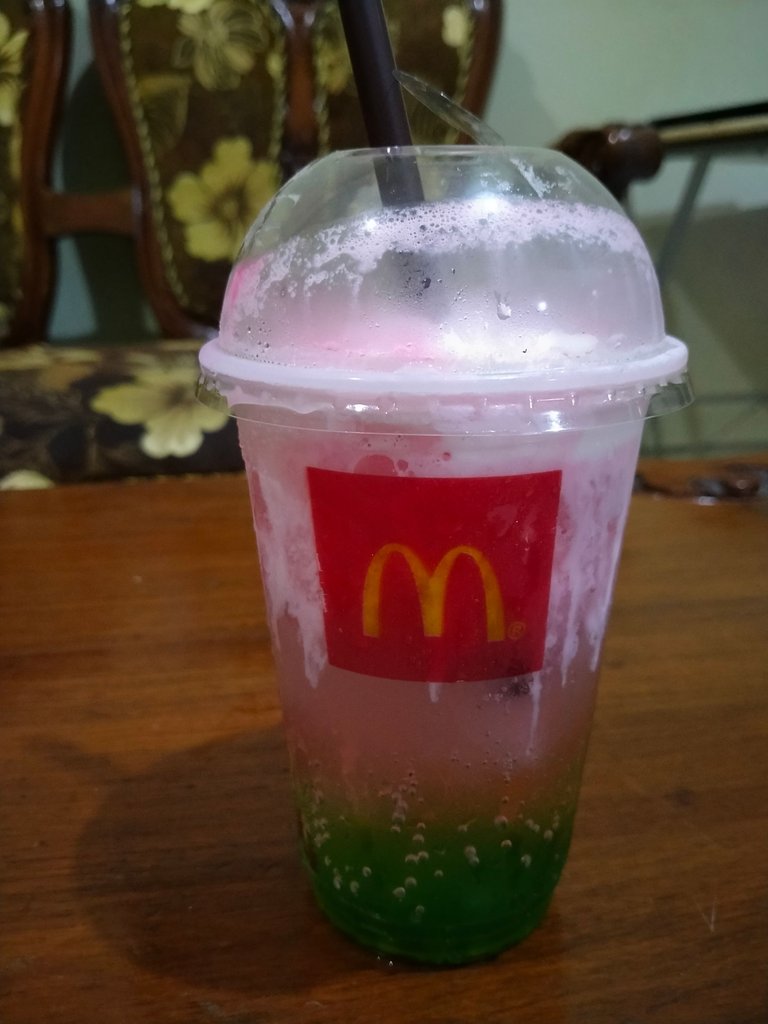 ---
Have a nice day!
Thanks for reading.
Best regards, Kaifin.
---
---
Kaifin Prastyo
Welcome to the room of imagination. I am a human being who is absorbing the beauties of life. I was born in the constellation Taurus in 1993. Writing and reading are things that make me feel sexy. My post are more about the journey of life, maybe it will look like a diary. Apart from writing, I am also a coffee lover and a Kretek cigarette connoisseur. I live in the city of South Tangerang, Indonesia, a tropical country rich in cultural diversity.

If you like this post, don't forget to give a love sign.

I can be contacted via email: [email protected]

---
---