Beautiful Sunday: quiet sunset by river bordering with Laos.
The past few days I have been very hectic with various tasks and I had to travel up to the farmhouse to do some gardening. The orange cats were much bigger within two weeks; my gardener has been giving them more food than usual. The rainy season has settled down for three months of grey and wet days. I had managed to trim several plants as they grew too bigger and too fast in rainy season. I have to try to keep the garden from growing too dark and other plants need sunlight to flourish too. I had encountered two medium size snakes in the garden recently so it's important to keep the garden from becoming a jungle.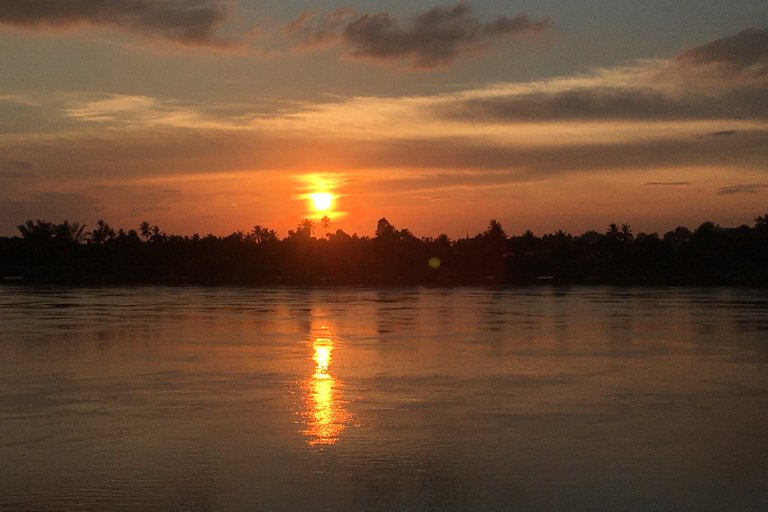 After hard work, I went out for a quiet walk along the riverfront in the evening. The summer days made it possible to see sunset around seven o' clock in the evening. The river has risen by about three meters after weeks of rainfall along the Maekong river which travels along the borders between Burma and Laos, Thailand, Vietnam and Cambodia. It's the longest river in Asia with its original source of water on the plateau of Tibetan mountains, with the length of 4,880 kilometers. So, this river is really very old and a long distant traveler! She has been through so many communities of ethnic people living along the river banks so this river has accumulated lots of memories and knowledge of various cultures and peoples.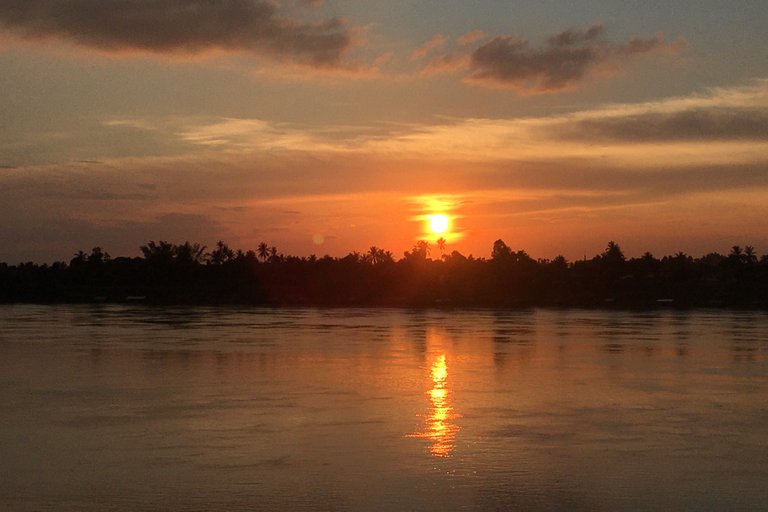 I consider this river very sacred as the original water came from melted snow and glaciers in the high mountains in Tibet. Those mountains are holy dwelling of many spiritual beings or gods and goddesses with amazing and healing vibes. So, the water we use everyday for water plants and consumption contains some positive vibes from Tibetan mountains. I often pray by the river and thank the river for sustaining our lives and nourishing natural surroundings along the river banks.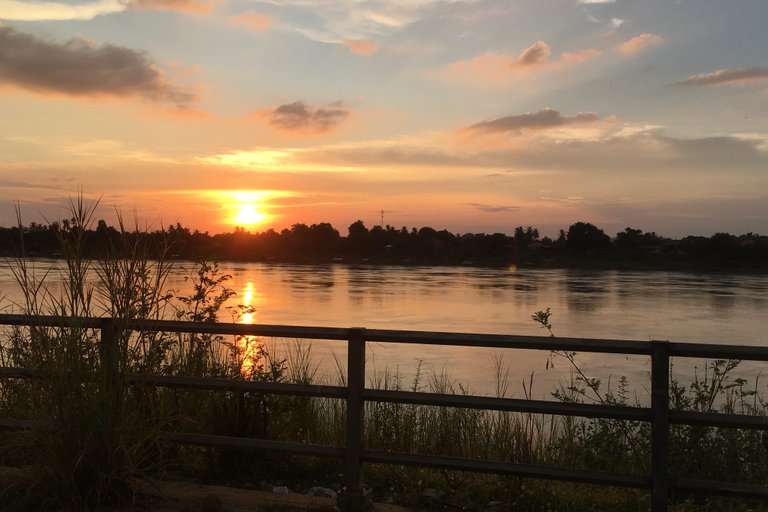 Local fishermen and villagers could always find some fish and river shrimps for their survival. The taste of fresh river fish and shrimps are very different from the usual seafood. Our neighbours' son, who suffered from brain cancer after being fully vaxxed, could eat the steamed river fish and shrimps without any unpleasant reactions. My gardener was so glad and tried to go fishing as often as she could. She told me that the young man couldn't eat the expensive seafood his parents ordered for him. He could smell and tast something unpalatable in frozen fresh seafood from the south of the country. I reckoned that he was reacting to the nasty chemicals people used for preserving these seafood. Had the Maekong left in her natural state of freedom, there are now over thirty dams built along this long river, the river would be full of various fishes and shrimps for people's daily nourishment. Those dams have damaged the ecological systems of all living creatures who are dependent on the well being of the river.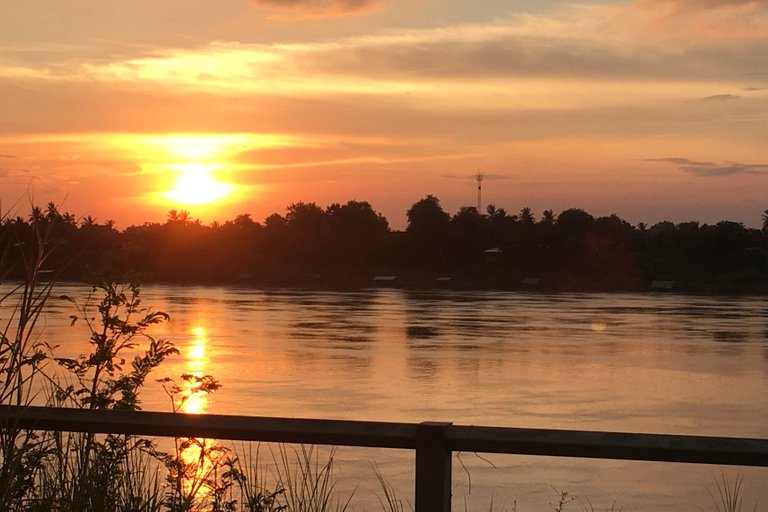 From time to time, fishermen would surprisingly stumbled of ancient fish of the river; some of these fish would weight up to 500 kilos. In some deepest spots along the river, under water cave systems could be found which made people believe that there was another world of Nagas or river snakes who used to openly roam the land thousands of years ago. These Nagas had magical power so they could transform into human forms and mingle with villagers sometimes. They often joined in important religious festivals where monks wound he chanting for days and nights nonstop! Unfortunately this tradition has disappeared in modern days; very few monks have become learned in old scriptures and old chanting words. These sacred words were very powerful with healing vibes and compassion, that's probably why those old Nagas had to come up in disguise so that people wouldn't be frightened away by their natural appearance.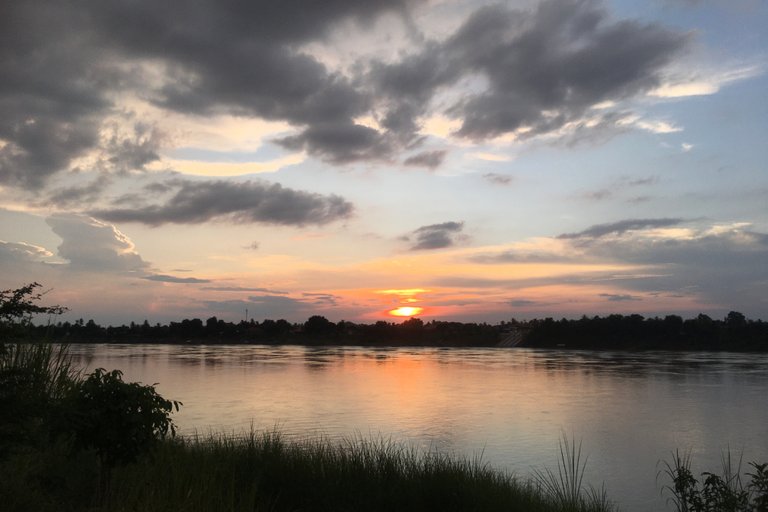 Walking quietly along the river, I sent my messages to some Nagas living around the river. Local people told me that sometimes the river became so dry that they could see a huge slap of smooth rock in the middle of the river. Old villagers believed that there was a secret entrance to the realm of the Nagas under that rock. So far, I haven't seen this rock as the river has always maintained its level steadily. My gardener once saw a strange looking marks near the lily pond very early in the morning. She knew it's the markings made by Nagas. She refused to tell me for ages as she was afraid that might frightened me. She had no idea I was partially psychic and built a meditation pad at the back of the garden as a request from local Nagas. I had a dream about a big brown Naga many years ago before the house was built. He came to request a place for walking meditation and this spot priced to be some kind of layline or portal of energy.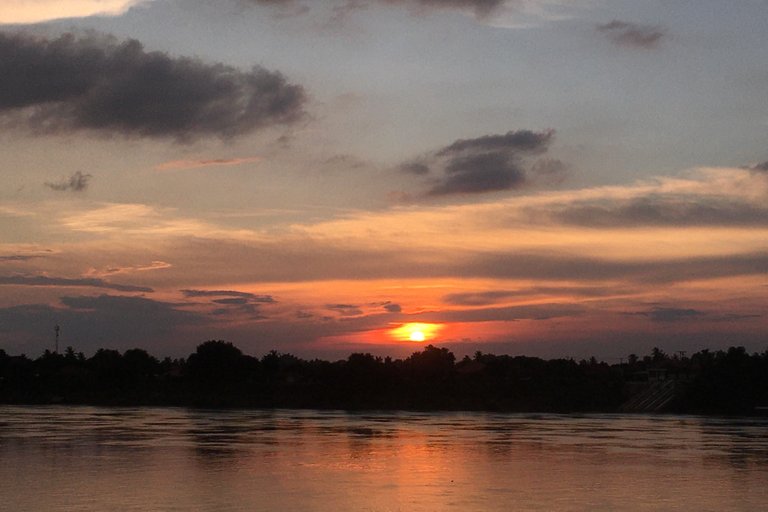 Sometimes the sunset reacted to my contemplative prayer. I noticed that by sending out positive vibes and intention, the quality and strength of the dimming sunset suddenly got charged up and more rays could be observed for quite a while. I couldn't believe my eyes so I would be going back to do more experiments. So far, no Naga has come up to the surface of the river to greet me. I knew I was just an ordinary gardener so these special beings wouldn't be wasting their time and energy with me.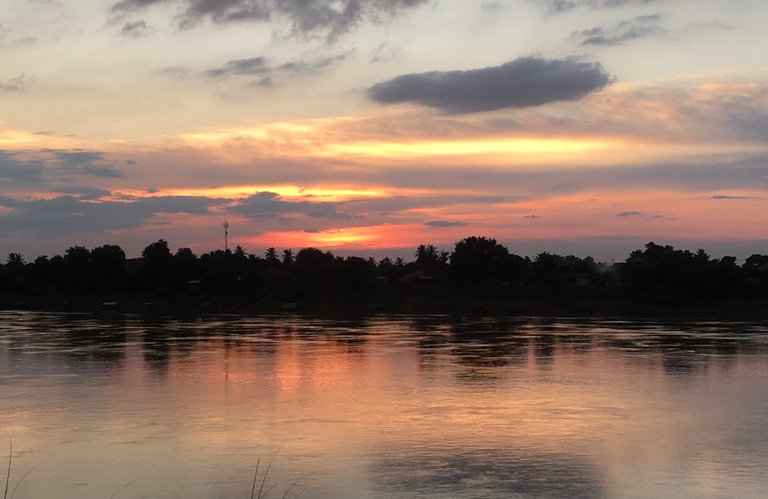 At least the sunset would keep me company and comfort me in the evening. I have to thank the kind UFO who dropped by once in a while to reaffirm my faith in something beyond our perception and narrow mind. There's so much possibilities out there in the whole of universe; but we are often limited or conditioned by what we know! To go beyond the known and our thoughts is very difficult as this would completely liberate our mind from invisible prison! I have to remind myself to reach out to the universe where lots of compassionate and healing energies could be found.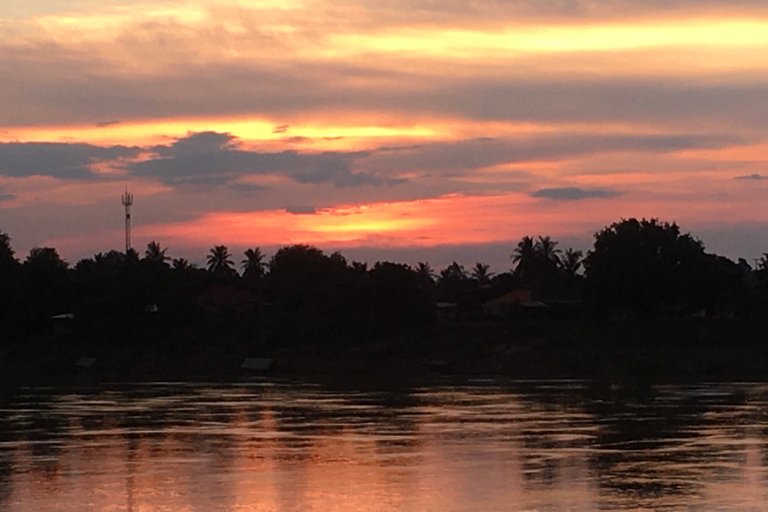 Wishing you peace, good health and prosperity.
Stay strong and cheerful.
---
---