Happy Caturday: my fat and timid orange cats don't want to fight.
Lately, I had a tough time guarding my fat orange cats from being attacked by a neighbour' s black and white cat. It started two weeks ago when I heard a loud cat crying in the garden. It's a young and aggressive male cat looking for female cats for mating. I had to leave everything and went with my flashlight to have a look at the noisy intruder. I was surprised to see a collar on this cat; I had never seen this cat before. It came from the back of the garden so I presumed he belonged to one of the houses on the other side of the village.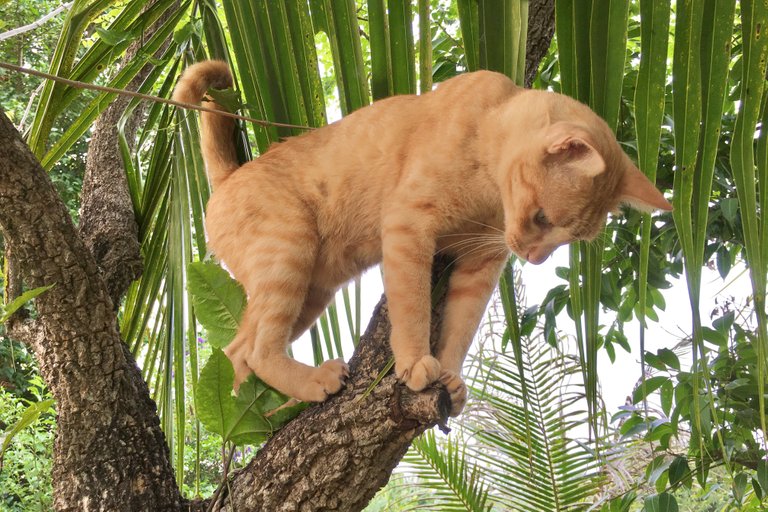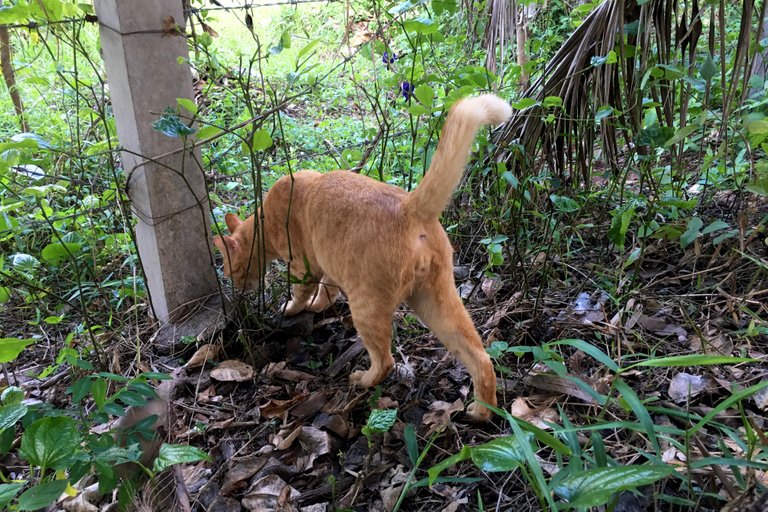 He looked well fed and wasn't interested in the cat food bowl in the kitchen. So, he wasn't a stray cat and was domesticated. The following day he came again and refused to run away when I tried to chase him. My female cat, Kwan was sitting under a chair watching this stranger. She didn't show sign of being intimidated by this young make cat. So, I decided to slowly approach this cat. He looked to me with suspicion and tried to threaten me but I knew I could handle him. I decided to get hold of him before he slipped away and I caressed him while taking to him. Surprisingly, he allowed me to touch him but he tried slip away to get closer to Kwan.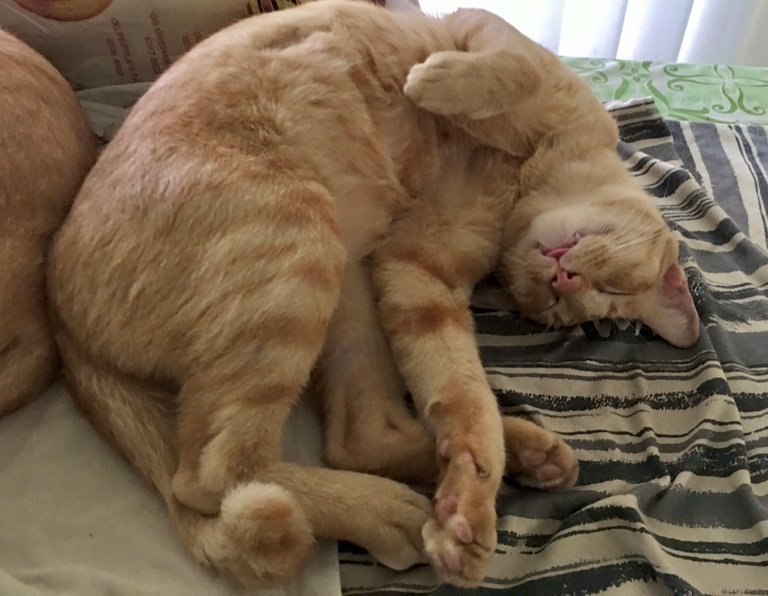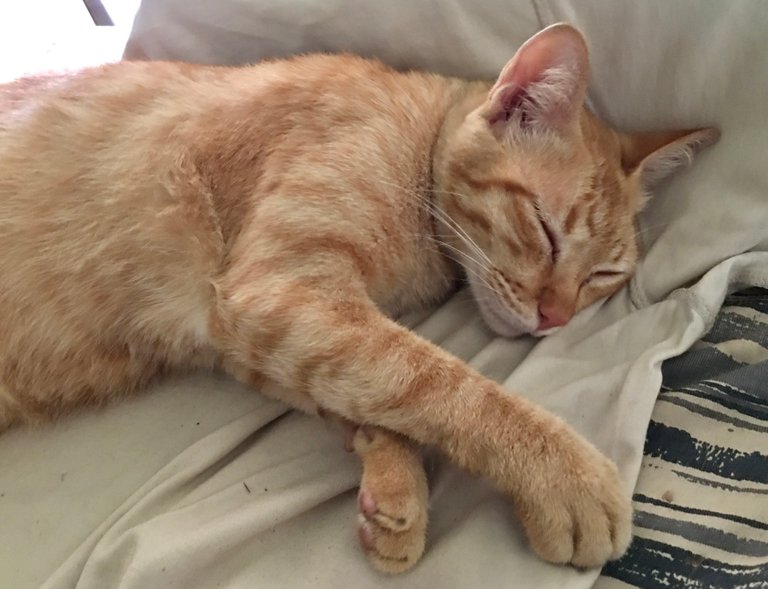 Joan was rather sick and was still sleeping stairs as he had a bad fever. I couldn't let thus stranger cat get too close to Kwan who was startled and didn't know what to do. Usually, Joan would be the guard of the house and would put up a shouting match to scare the intruding cats away. Kwan would just sit or hide quietly somewhere. This time I had to be the guard and chased this cat away.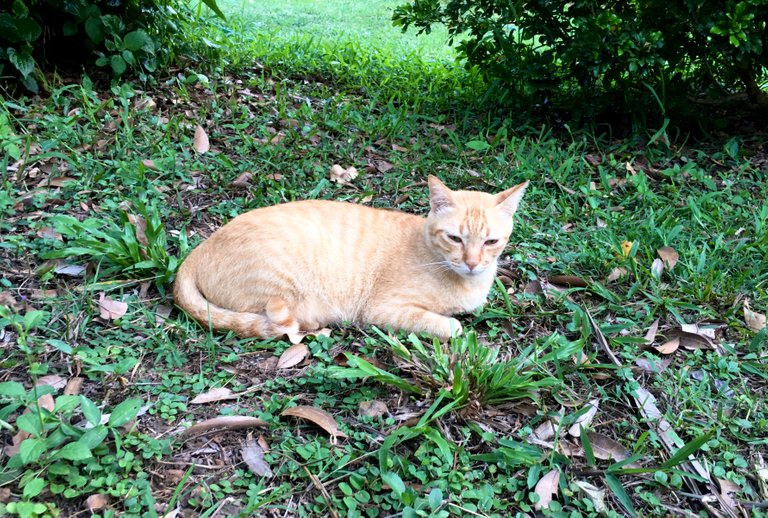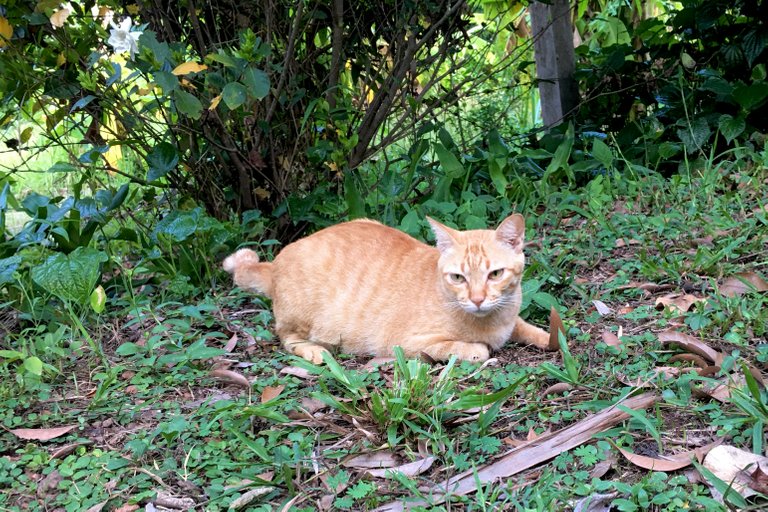 He was very persistent and clever; he would run in a circular way and hide somewhere till I thought he was away. Then he would come back the same way. I caught him doing his trick and he was so shocked that he went back towards the garden. I was already tired from gardening work and nursing Jian so I carried Kwan upstairs and kept her away from the intruder.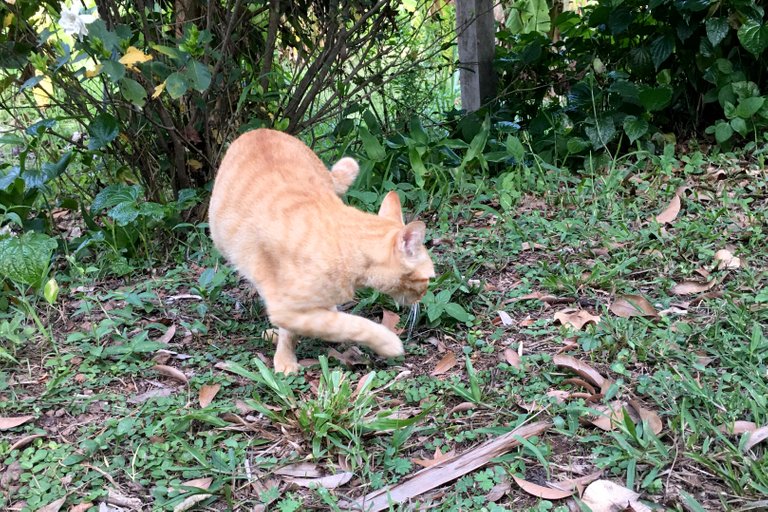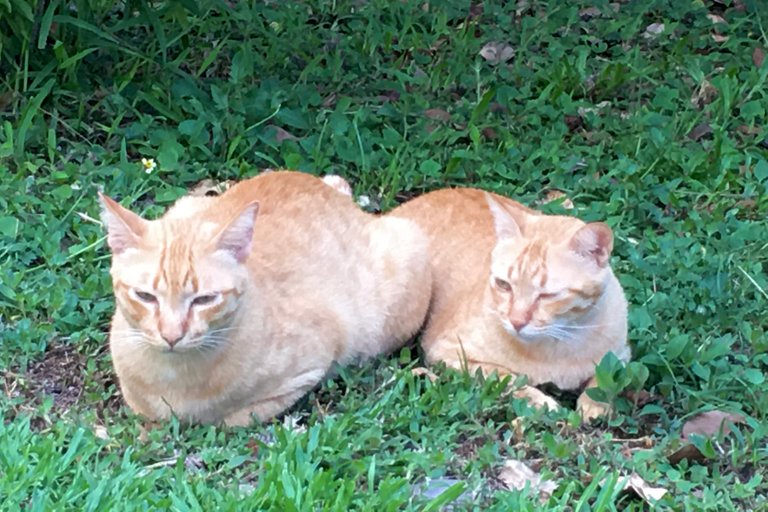 He came back again the third day crying out for mating. Joan was still sleeping off his fever and he wasn't ready to walk on all four paws yet; his wound hadn't healed properly yet. So, I had to keep chasing this cat away a few times during the day. He was very fast but persistent. I was determined not to allow Kwan to be attacked by this aggressive cat. He was quite smart hiding in the garden so I had to use my torchlight to search for reflections from his eyes. I thought he would no longer accept me as his friend in the future. I was quite firm to chase him away from our garden as soon as I could hear his loud cry.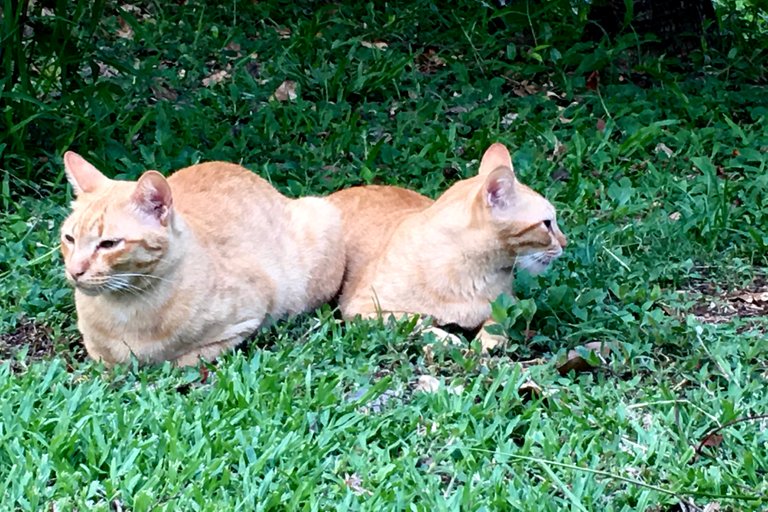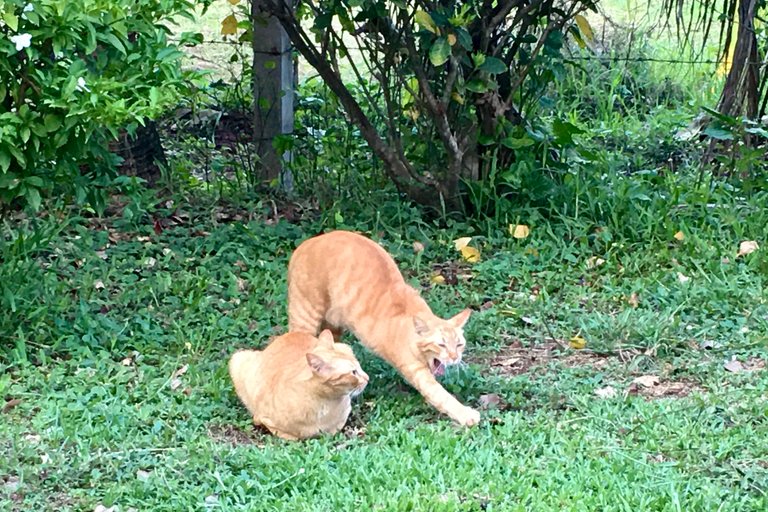 On the fourth day, Joan had miraculously recoverers from his fever and the wound had healed almost completely. He could walking with a little limping but he could enjoy himself in the garden and rolling in sunshine again. I was caressing and talking to my two orange cats when I felt someone was staring at me. It's the stranger cat sitting quietly under the trolly some ten meters away. He was observing how I played and treated my cats. Of course, I had to chase him away.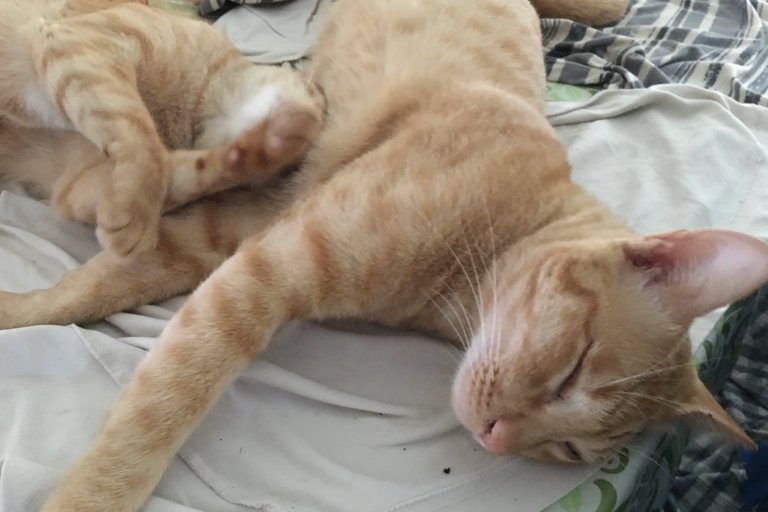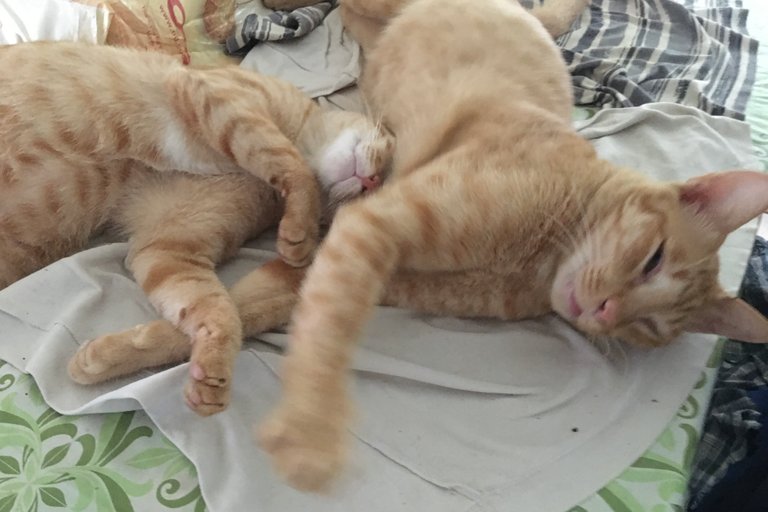 To my surprise, he started chasing after my orange cats in front of me! So, I had to chase after him to make sure my cats wouldn't be harmed. Kwan went one way; but that cat kept chasing after Joan. I was quite mad at this cat's imprudence and bad manner. So I yelled loudly at him and he was quite frightened by my voice. I hoped he had given up coming to our house after my fierce reaction.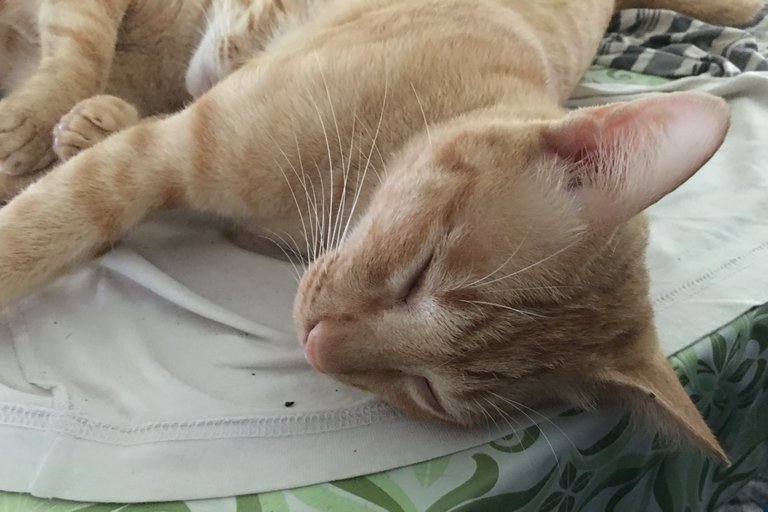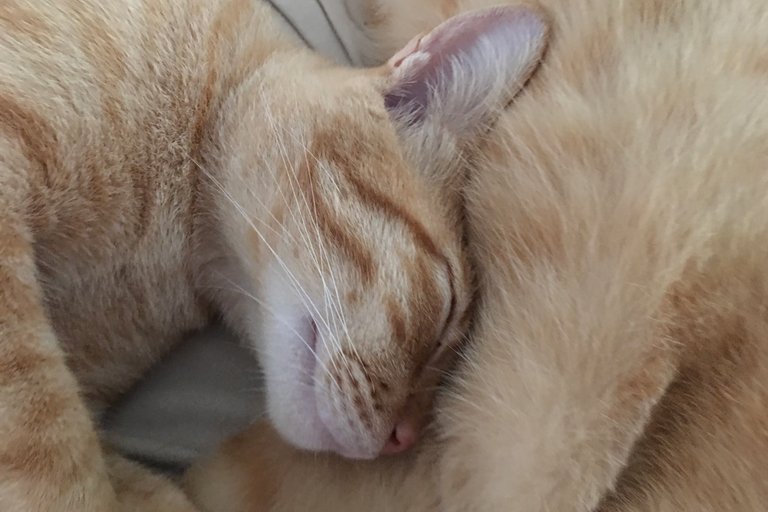 However, by chance I came downstairs to check how Joan was doing after his recovery. This time, the stranger cat came into the garden quietly and walked softly towards the front yard where my cats were enjoying themselves in warm sunshine. I gave out a warning, my cats got up and ran to the rocks under the big trees. I was quite amazed at this cat's daring. He rushed towards Joan with his paws aiming to hit Joan's face. Joan was not used to this kind of silent attack; he was use to a shouting match at the gate. I knew he wouldn't have any winning chance in a cats' fight. His nature was really too gentle and timid. So, I had to intervene and chase this cat around the garden.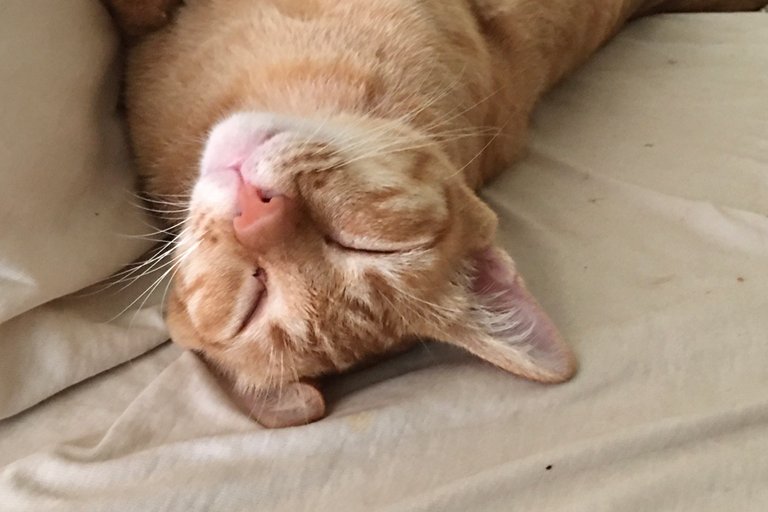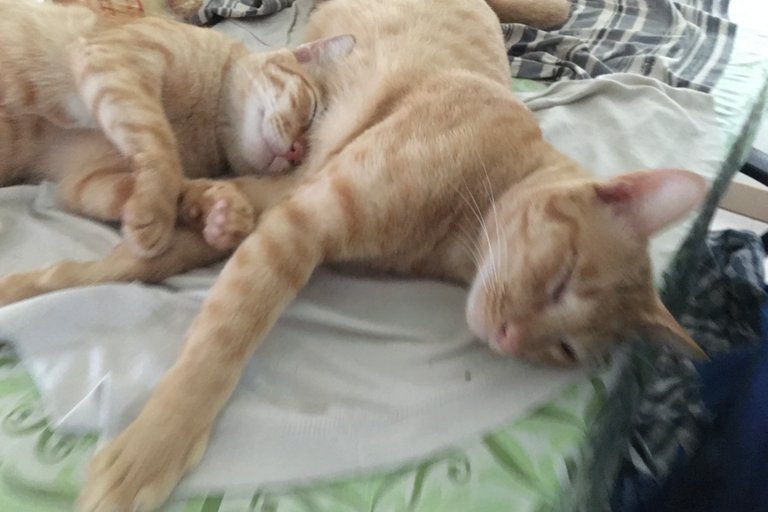 I had to be very receptive and tried to feel where this cat was hiding. Then I went after his hiding place quietly to surprise him. He found my new behavior quite disturbing. Earlier he was stalking and hiding silently waiting for me to go away. This time I pretended to away but I doubled back to find his hiding places, with my torchlight in the evening too. We didn't see him the following day. I had to leave a day later and told my gardener to keep an eye on this aggressive cat. She told me that she never saw him at all. So, I could rest my concern about Joan being attacked by this cat.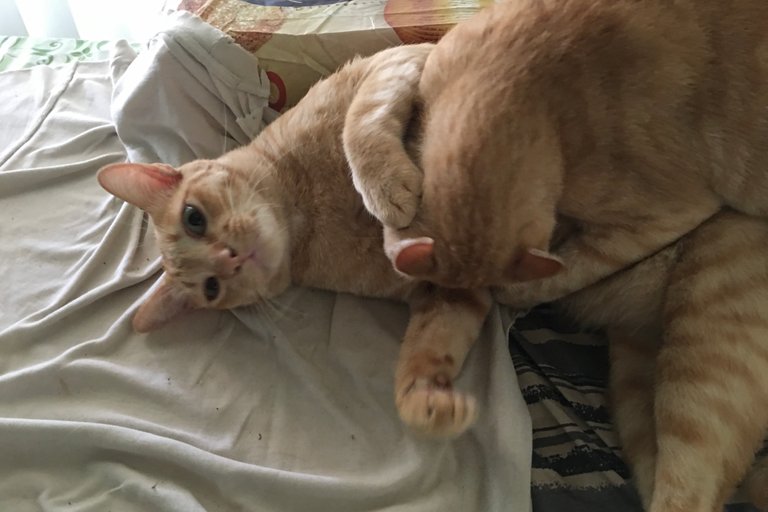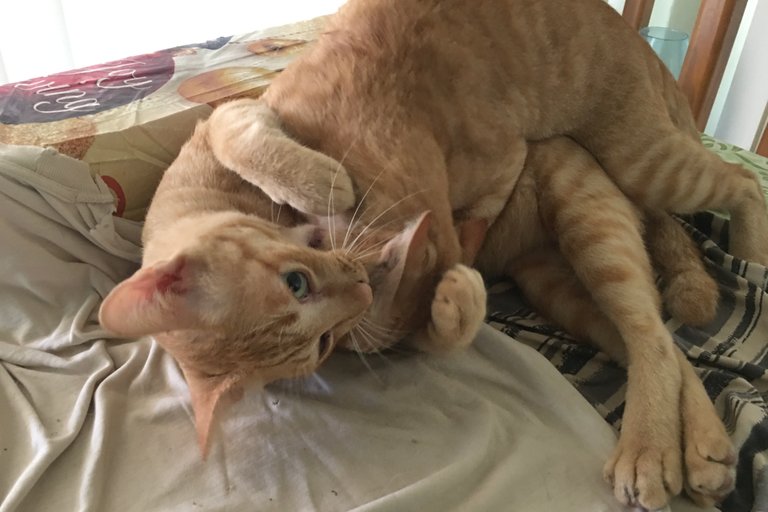 Life with my fat orange cats could never be dull! We had good fun and relaxing time together as well as anxious moments when they became sick or under attack from stray cats. Fortunately, most stray cats came here for leftover food and then left peacefully. But a domesticated cat from the neighbours' house turned out to be had mannered and a scoundrel. I just pray and hope that he would never come back again. My orange cats should have had some self-defense training while they were young.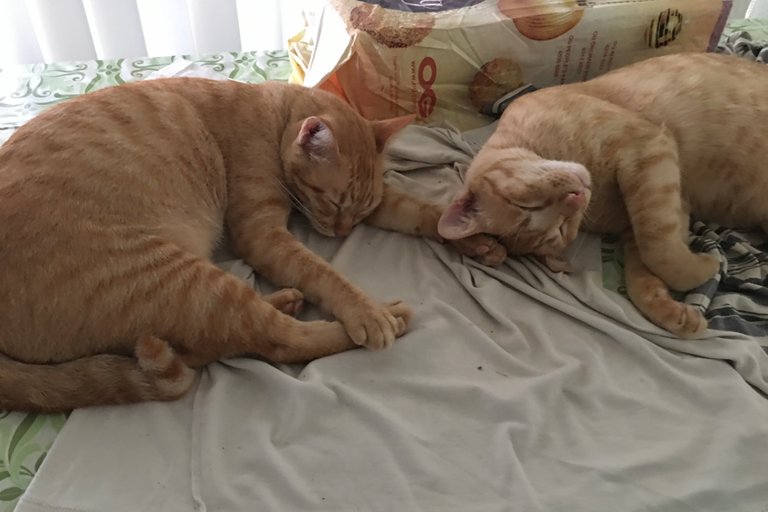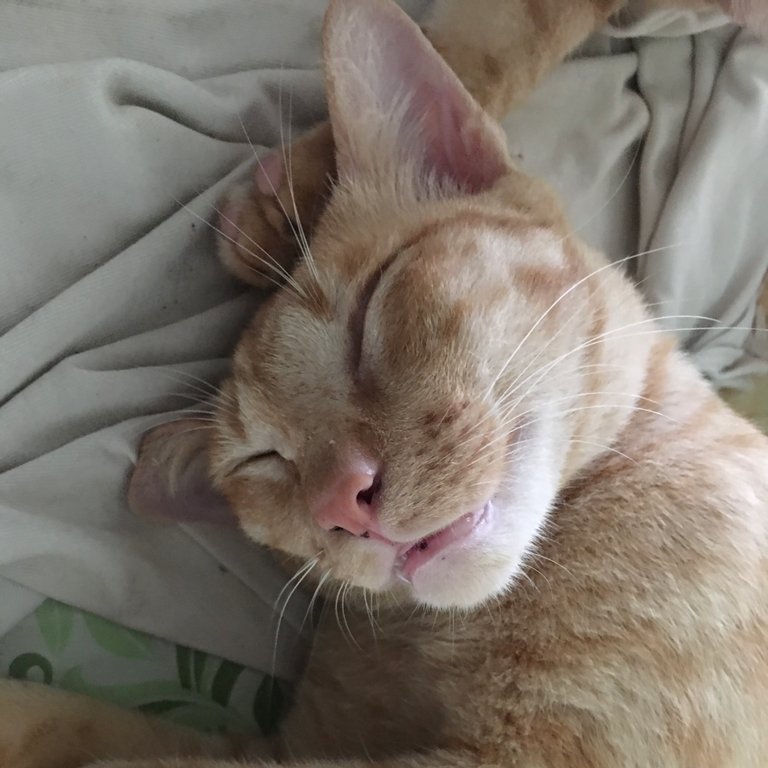 Wishing you peace, good health and prosperity.
Stay strong and cheerful.
---
---