Happy Caturday: orange cats didn't allow me to sit quietly in morning sunshine.
The more time I spent with my orange cats, the more I appreciated their independent qualities and natural instincts. I began to have more confidence that they could look after themselves in risky situations. Kwan could climb up trees quite fast whereas Joan could navigate the bamboo woods for hiding places. Both cats knew how to find very good hiding places in time of danger. I just hoped they would spot the intruders instantly and escape to safety fast.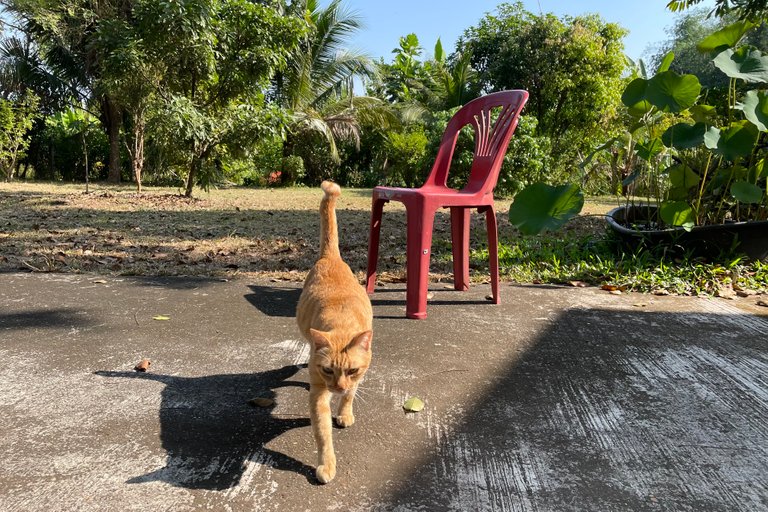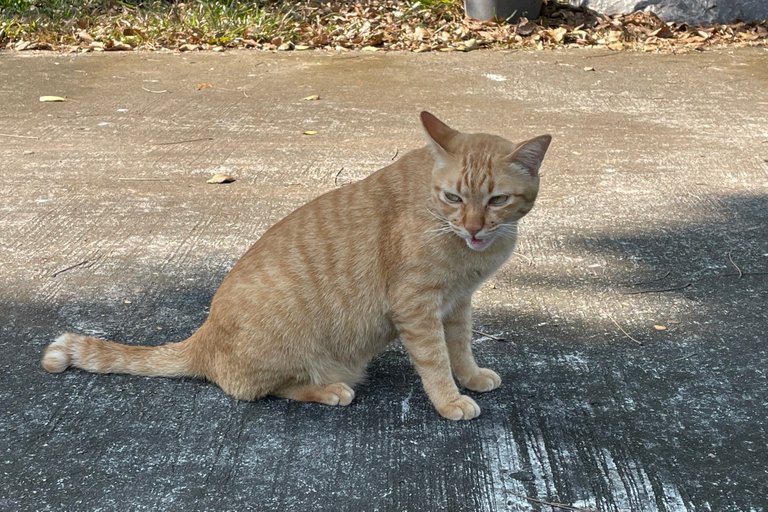 I always told them to be alert and watch each other's back for aggressive stray dogs and stray cats. I often told them to climb up trees or go hiding in high places. My gardener told me that both cats would climb up the small tree and jump onto the roof when stray dogs invaded the garden. So, my cats could think logically quite fast and take immediate actions for safety. This has been a big relief knowing that they have survival attitude and skills. In the past, I lost three cats from stray dogs' attack which made me worried about the safety of my cats. They haven't been taught any self-defense lessons and they grew up in very loving atmosphere. So they are used to relaxing ambience and gentle people around the house.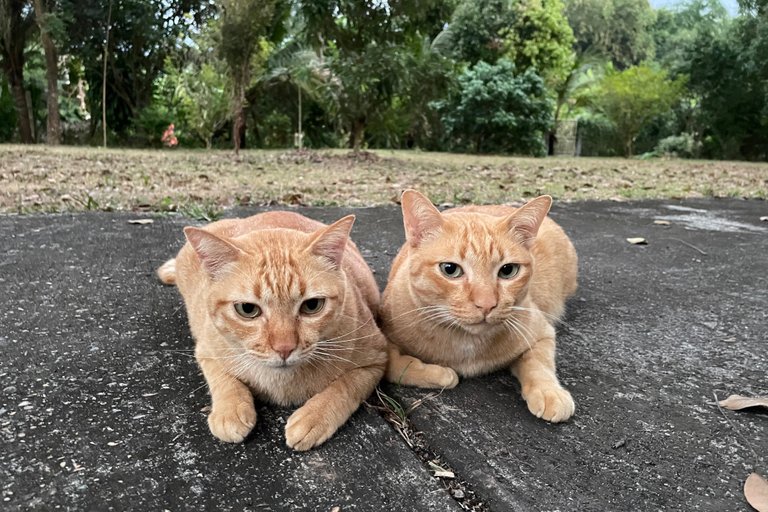 On a sunny morning with fresh cool breezes, I wanted to fortify myself with vitamin D. So, I found a nice spot to get some suntan but orange cats wouldn't leave me reading in sunshine. They kept bugging me for attention and told me to give them body massage. I tried to ignore them, but they insisted on meowing and asking me to play with them. So I had to chase them around the garden. Kwan really liked the chase and she went on the tree with orchids. She sat on those orchids to rest her heavy body. Luckily, the gardener wasn't around so the cat could use the orchids as her cushion for a while.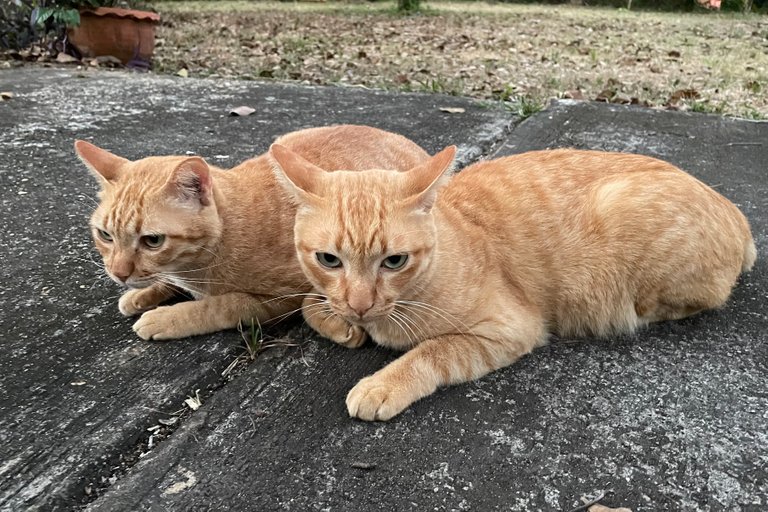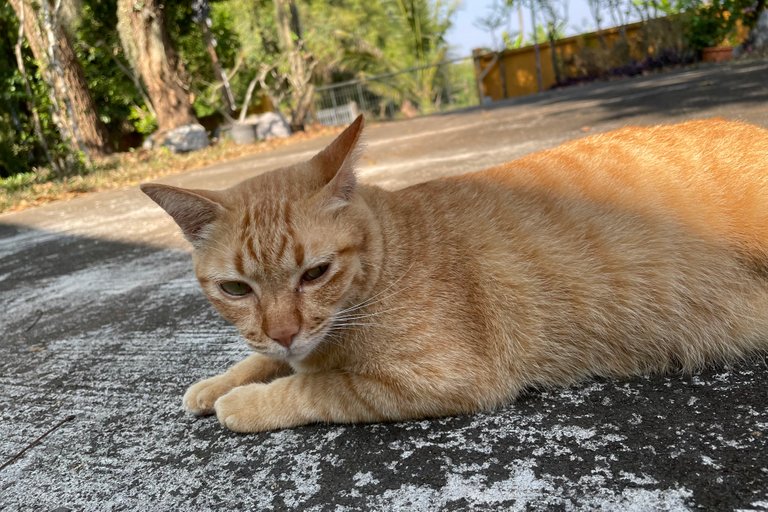 The brother cat, Joan, preferred to lie down and enjoy the fresh air and birds' songs. So, I couldn't do my reading in sunshine; I had to entertain my orange cats who demanded to be massaged and chased around. I had to obliged as "if you couldn't beat them, join them!" I chased Kwan quite hard so she had to climb up the tree to escape from me. Joan just groomed himself and taking things calmly. He's quite heavy and much bigger than his sister, that's why he was not fond of running or climbing trees. But he's a skilled hunter for big field mice. At least I didn't have to worry about him going hungry if the cat food ran out.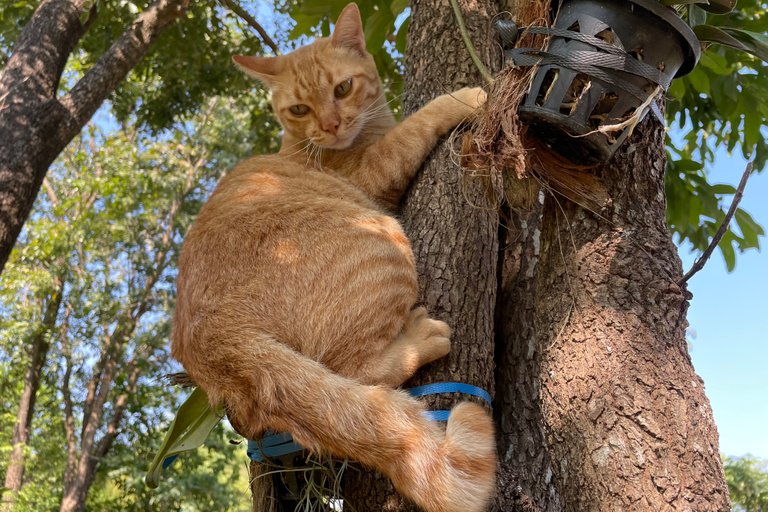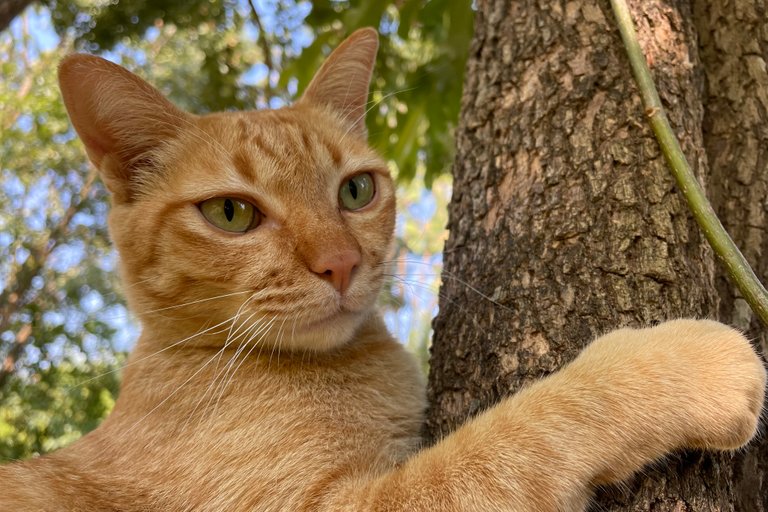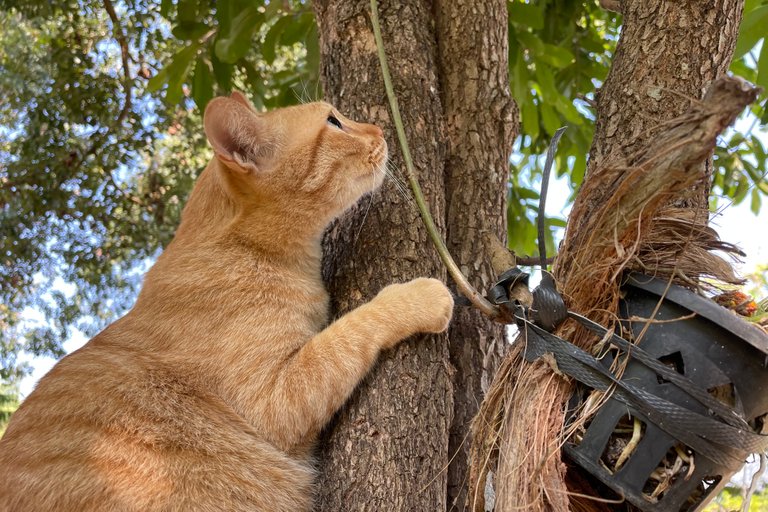 It was quite difficult trying to take nice photos of my cats as they wouldn't sit still. Whenever I pointed my phone straight in front of me, they would close their eyes! Joan always got up from his nice pose and walked up to me. These cats were attracted to my feet as they liked to sit on my foot and sandals. These two are very funny cats with dual personalities.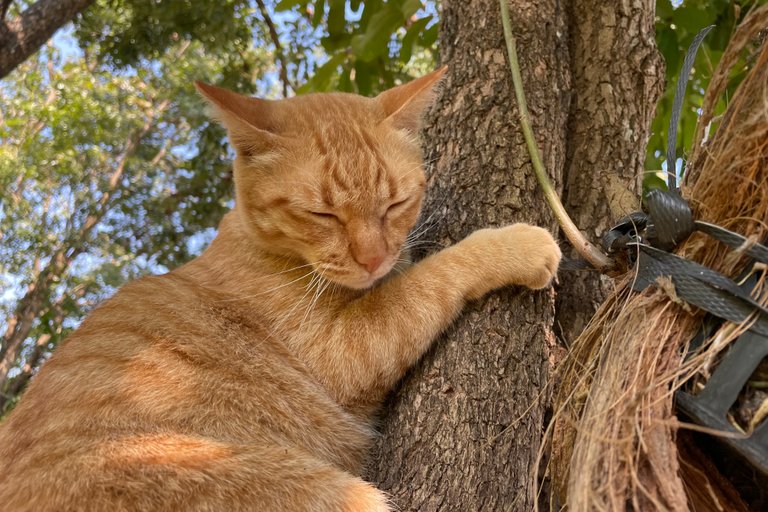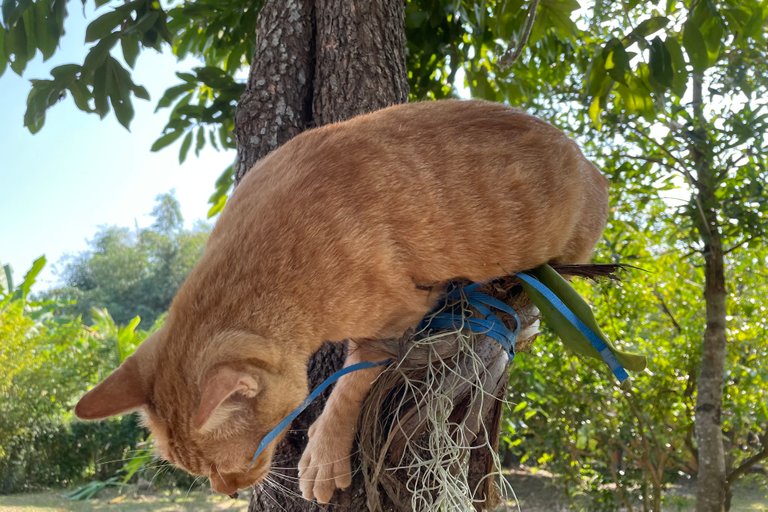 On the one hand, they are very homely and loyal members of the household. On the other hand, when the natural instinct kicks in they could turn into silent hunters stalking the fields around the house. So, I was glad that eventually these cats could survive in the wild fields and nearby woods. However, I wish my orange cats would always recognise me as their trusted friend and be friendly and loving always.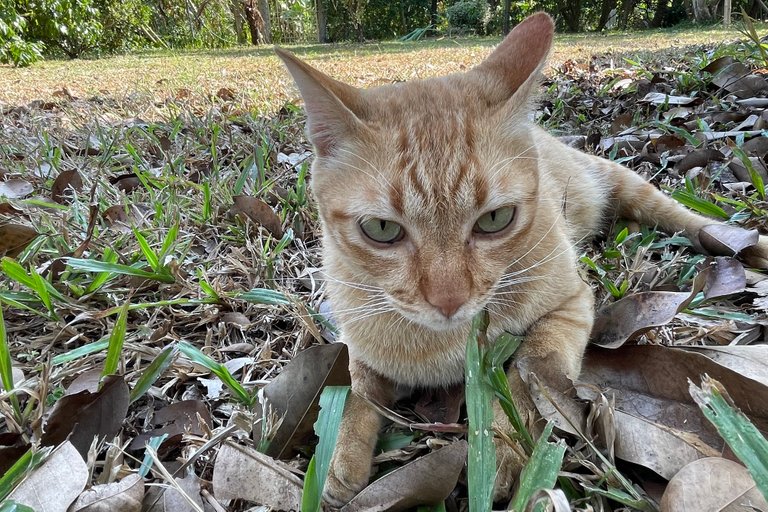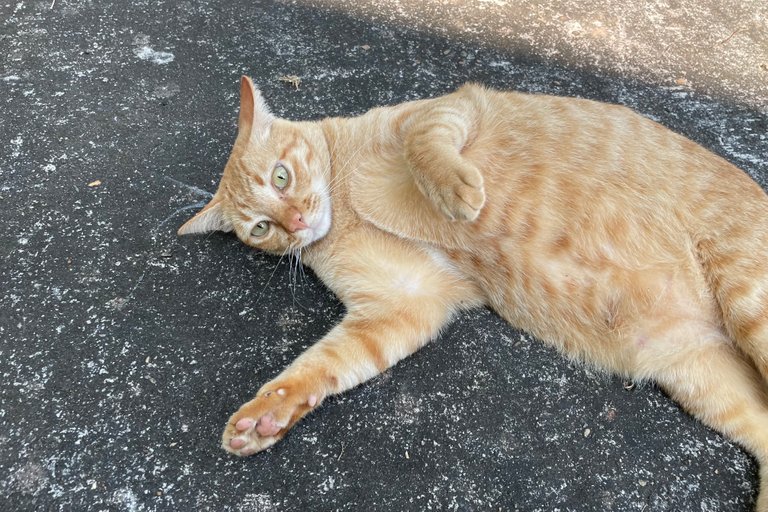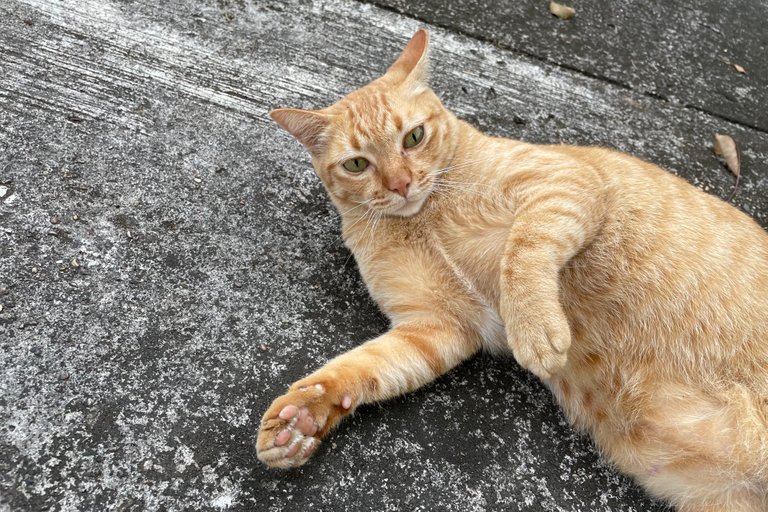 Wishing you peace, good health and prosperity.
Stay strong and cheerful.
---
---