Market Friday: crystals shops in Chinatown.

Several days ago, I rushed to Chinatown to get my Chinese calendars for next year. As I had some spare time, I decided to take a detour walk through the wet market which led me to a small areas full of crystal shops. I was so glad to see that these old shops did come back to life after the long lockdown. Initially I thought all the Chinese vendors, who were here on short term visas, would have gone back home in China and perhaps they were forbidden from traveling back to Bangkok. Luckily, these wise Chinese didn't travel back to China during the lockdown. They were so lucky to have escaped from the quarantine in China.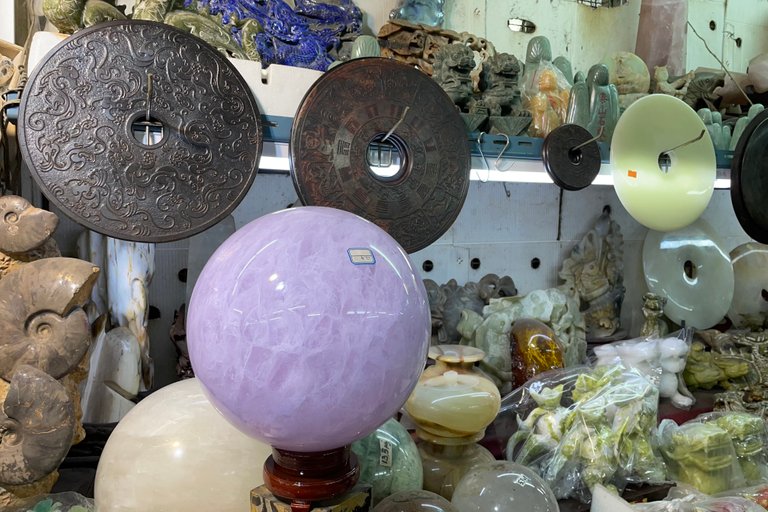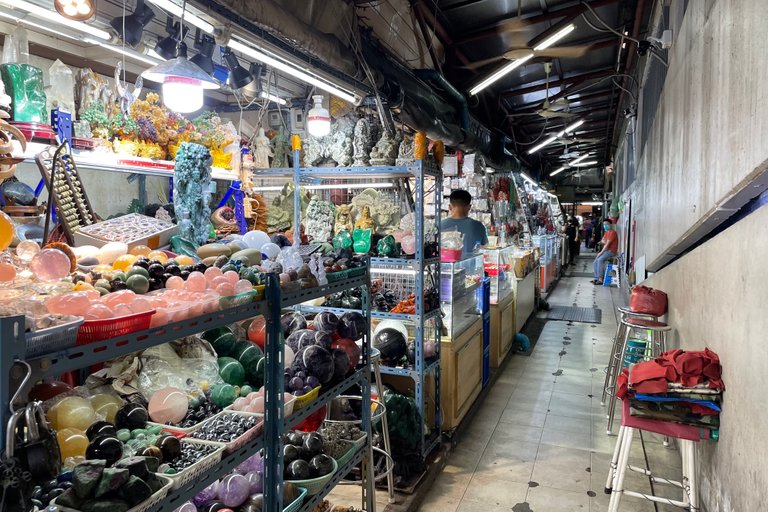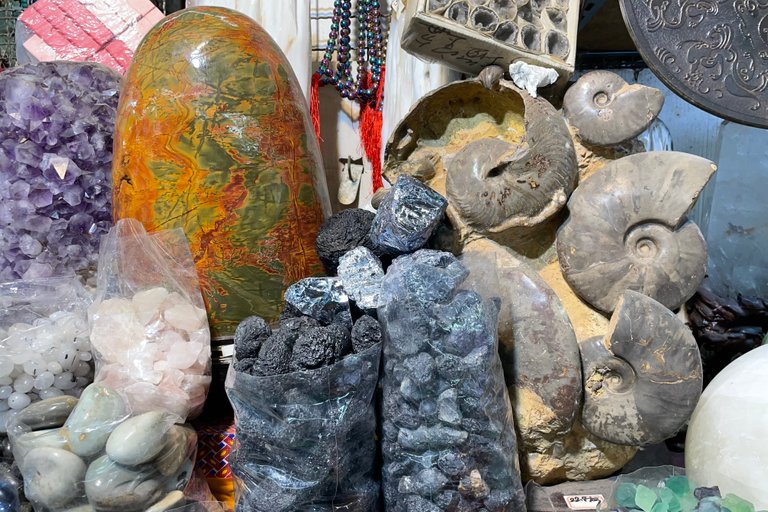 But their businesses had been affected by zero customers for almost two years. I was pleasantly surprised that several Chinese vendors still remembered me from years ago. Their children have grown up a lot and been to local schools here. So, their children could speak Thai and help with the business. Some vendors did appear older with the signs of passing through difficult times. I told some of them that I could hardly recognise their children as they were taller than me.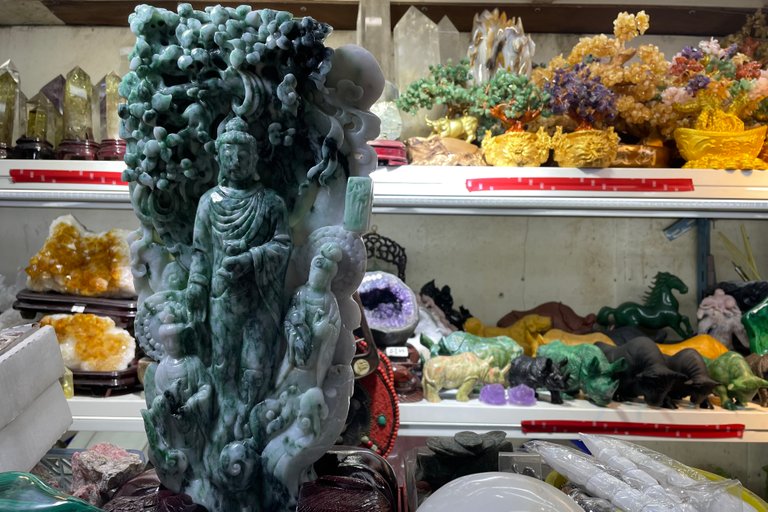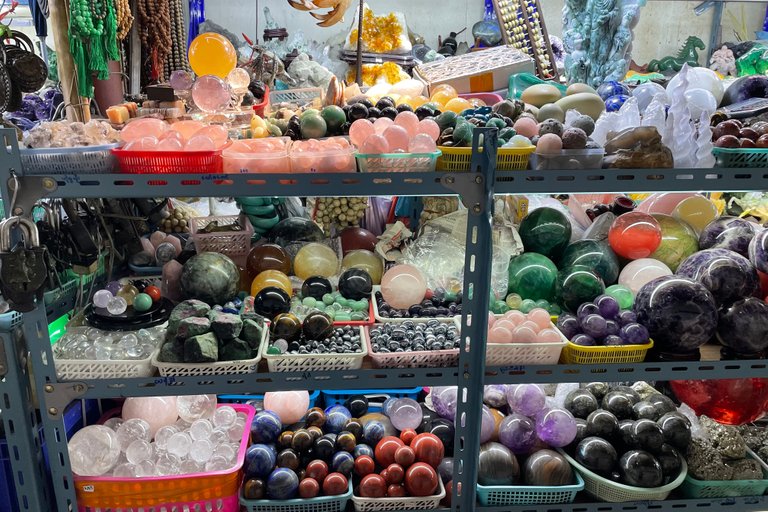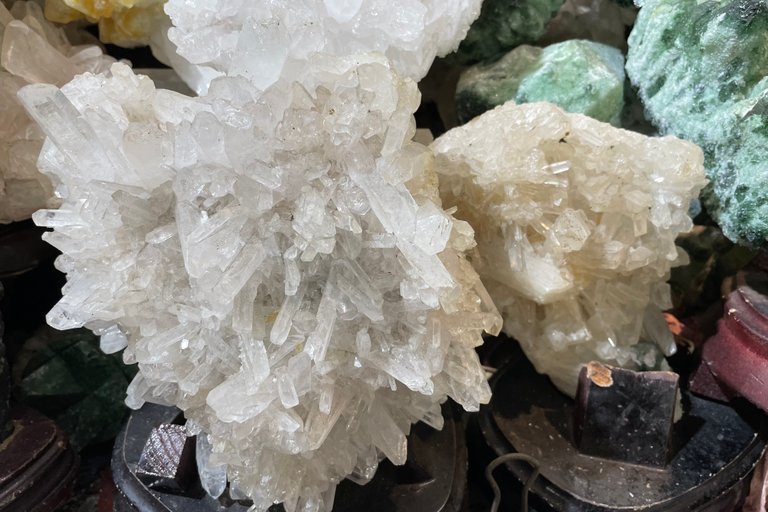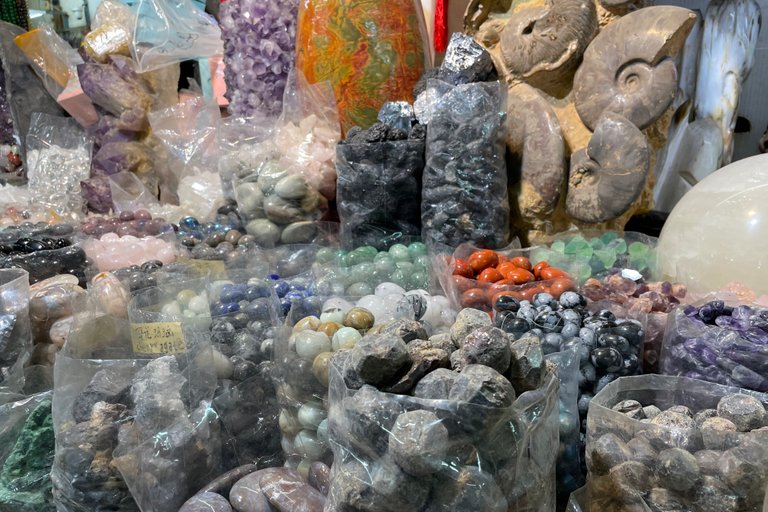 These vendors were quite used to seeing me photographing their rocks and crystals in the past. I also used to bring friends to buy bracelets at their shops. I knew the were expecting me to buy some stones and crystals again; I told them already had quite a collection. I used to get one new piece of rock every week years ago; I thought I could open a small shop myself one day. But I am too possessive with my rocks and crystals as I think of them as my friends. They gives me the extra energy I need and they could cheer me up including protect me from bad things.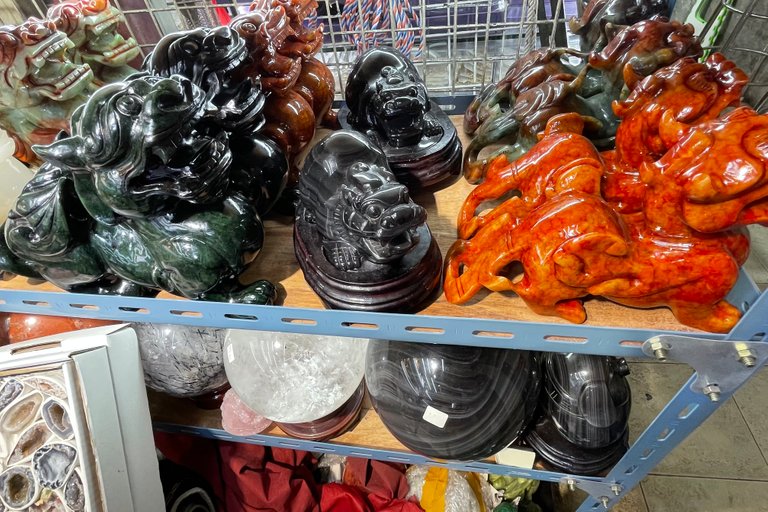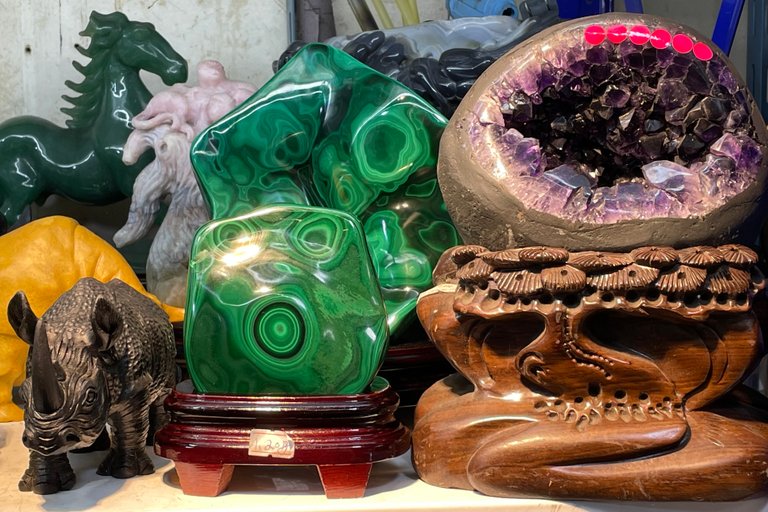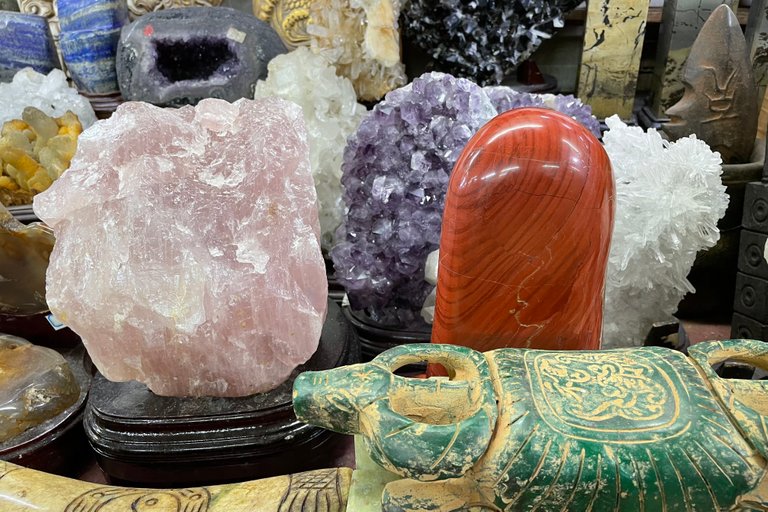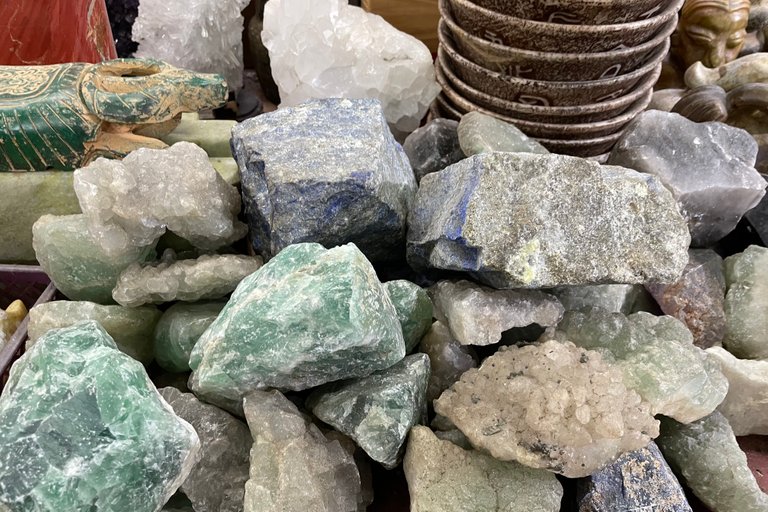 Another hub for buying crystals and rocks would be JJ Market which is quite far away from Chinatown. There, you would find various shops own by local Thai vendors in their nicely design and air conditioned shops. The prices there are very expensive for me. So, I stick to the shops in Chinatown. But you would find more 'psychic' vendors and customers in JJ Market where lots of magicians, witches and wizards seemed to congregate at certain shops. These people used crystals in healing as well as in superstitious ceremonies. I used to searched through their websites; I could see that they were trying to immigrate Western culture, some Druid ceremonies and witchcrafts. I tried to stay away from these people; I thought they were making money from weak or gullible people.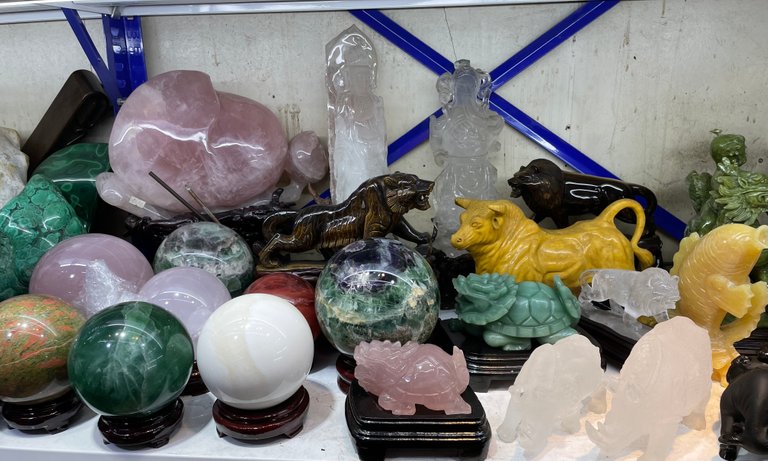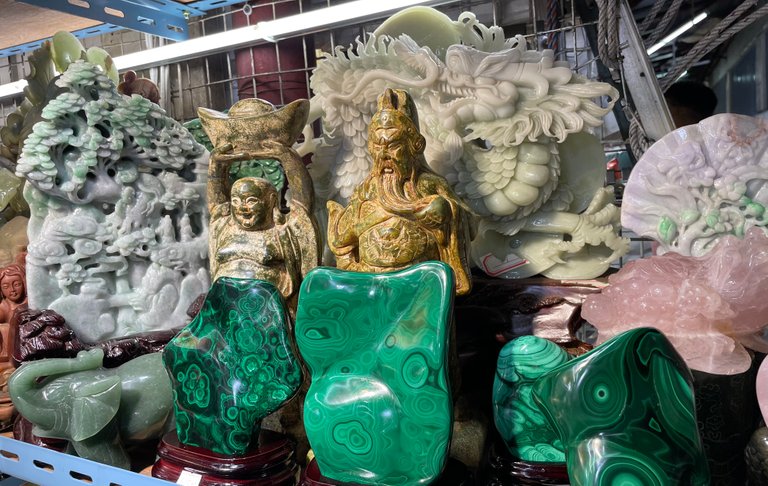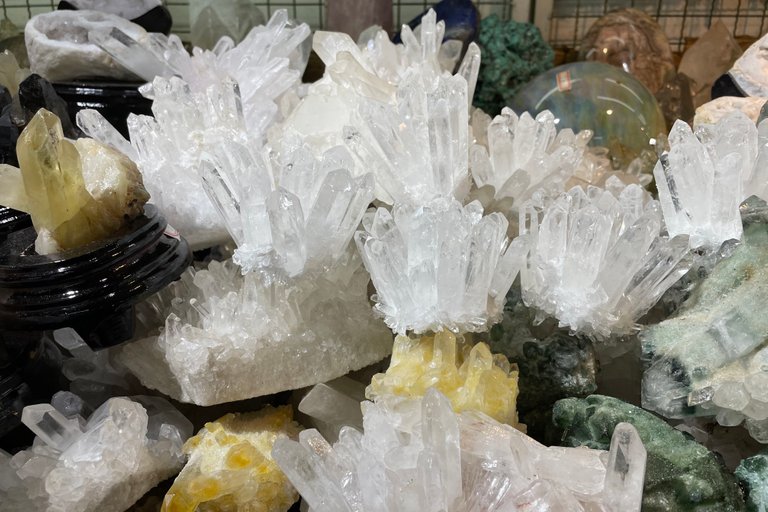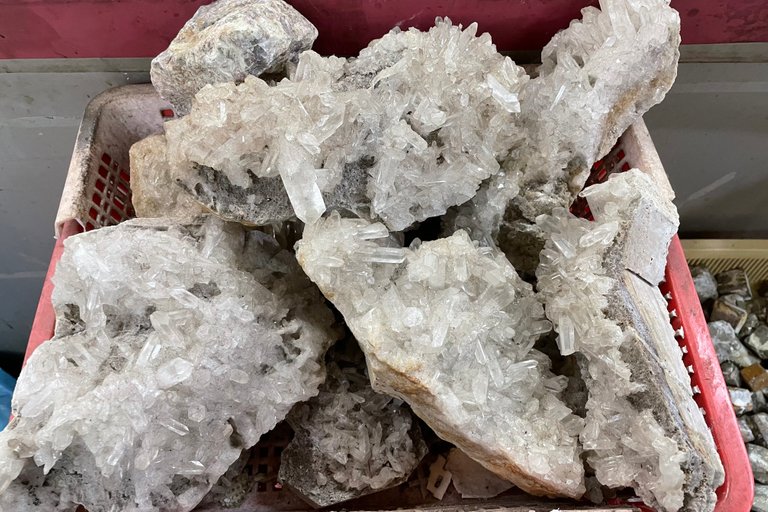 Sometimes I met genuine professional healer in a famous crystal shop by chance. That healer was very eager to get to know me and asked the shop owner questions about me. Perhaps he could pick up something or see something around me, which I couldn't see. In the past I had three psychics who tried to befriend me. Fortunately these were nice and gentle people with spiritual inclinations so we did become friends for several years. They could sense something about my energy which I had no clue about. Only when the emergency situations occurred that I was asked to assist them to ease their distress. Surprisingly, I could perform that act of kindness spontaneously. The two elderly psychic-healers became totally silent and one psychic healer had decided to stop her practice from that day.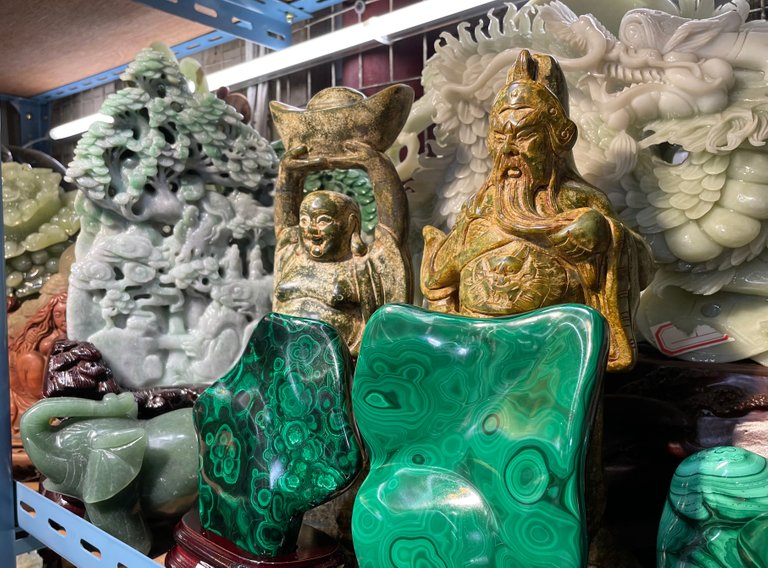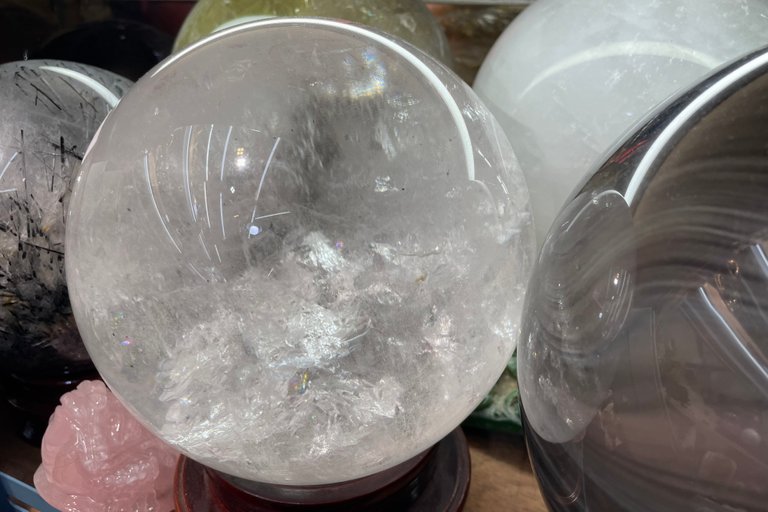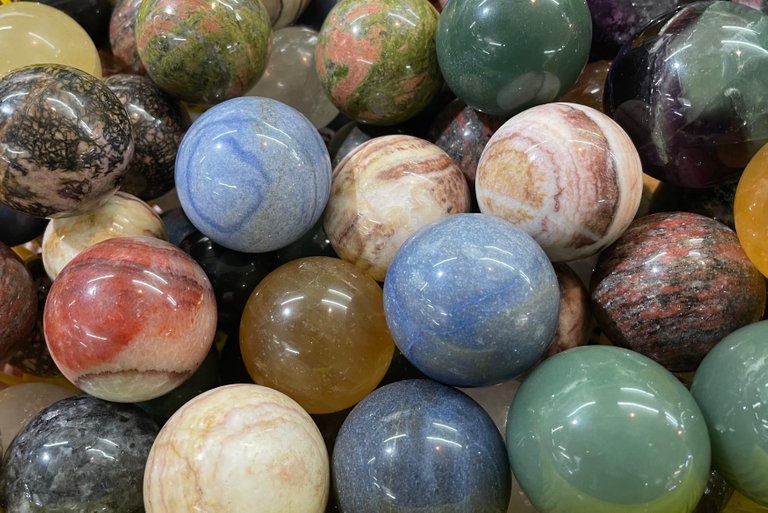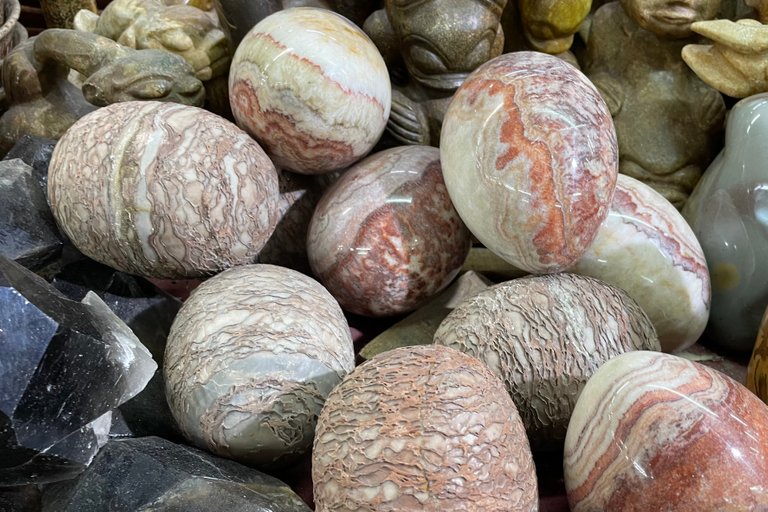 What horrendous images came to my mind! I couldn't believe that she was deeply injured by this very nasty and unkind entity at an old abandoned house. I was quite angry but I had to keep calm to continue with what was going through my head. The result was quite successful and the devious entity left for another dimension. I could tell what had happened to her at her house and she was shocked; the images were quite vivid. I told her it's gone forever. That was the first time I had to witness a serious situation and I was very grateful for divine intervention and protection. I wasn't attached to this sort of gift though some old friend suggested that I made a career out of this gift to make my living. Very funny suggestion! How could one do marketing on divine intervention! I could only follow the guidance and be true to myself.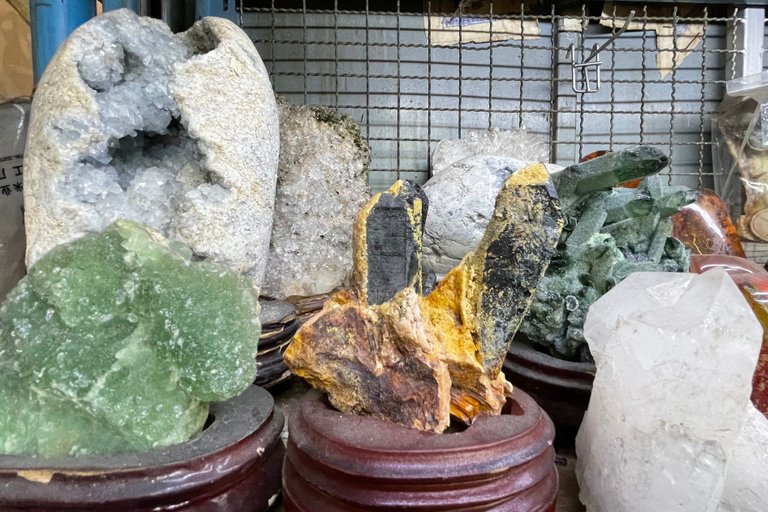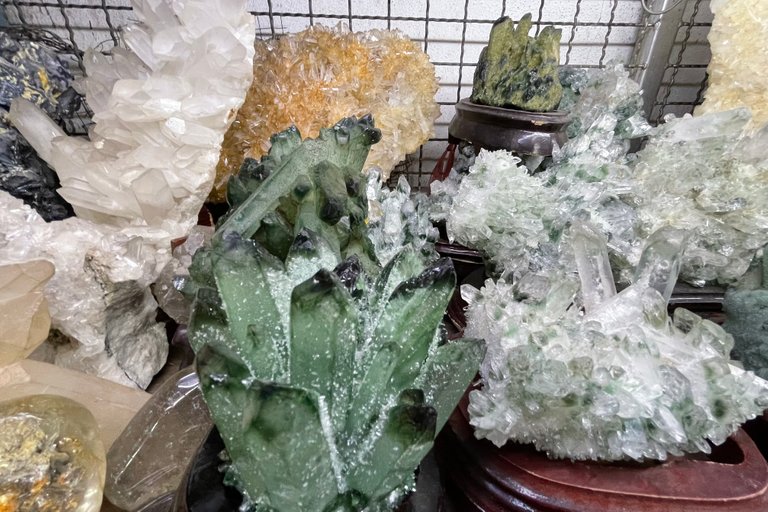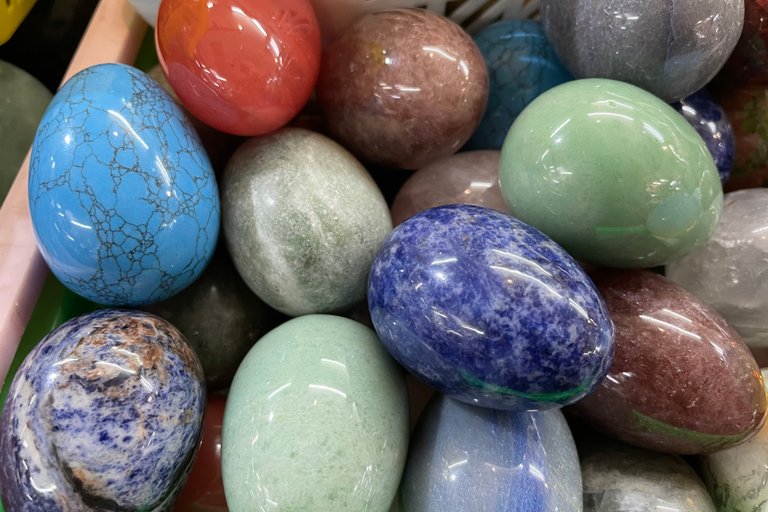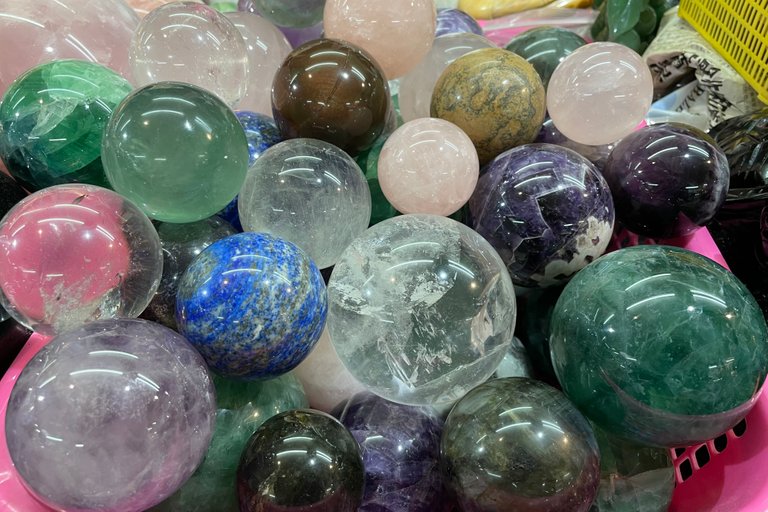 Some stones just jumped out to attract my attention as if they wanted to tell me their stories. Once I became very sick in front of a big black stones and I saw images of black people in the mountains digging these stones and threw them down the slopes. These stones were badly treated and got all the bad vibes of those people. I ran out of the shop as I was about to throw up having watch a short 'movie' of the scene at the mountain camp. The shop owner were quite stunned by my story; I asked him to check the origin of these big stones. He checked his inventory and found out that they just arrived from an African country the previous day. So, I asked him to give these stones a good bath to wash away all the bad vibes.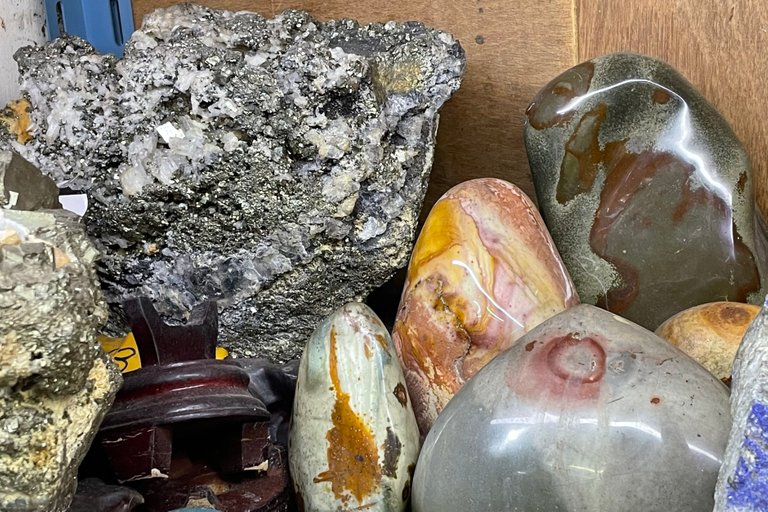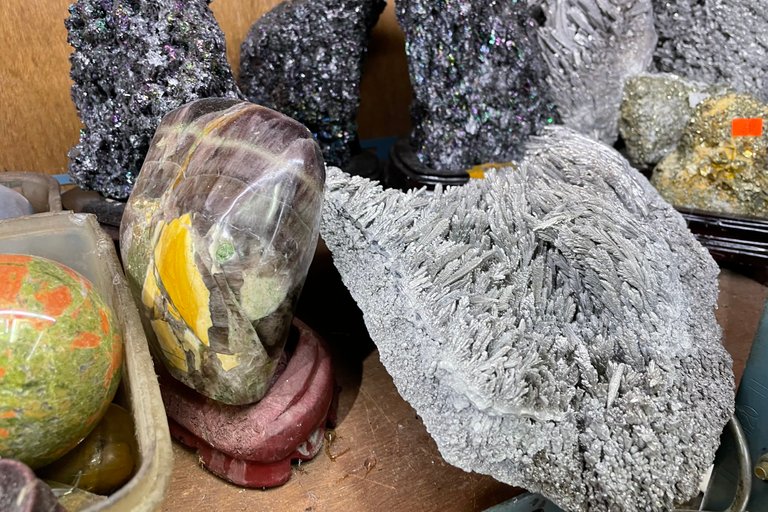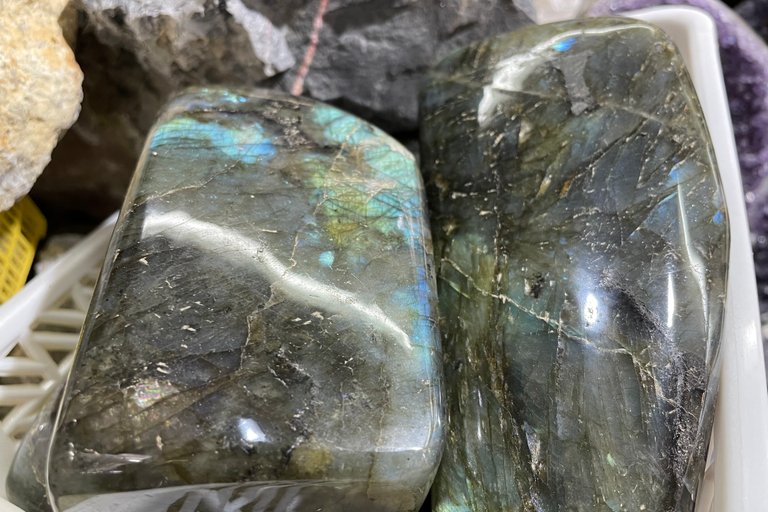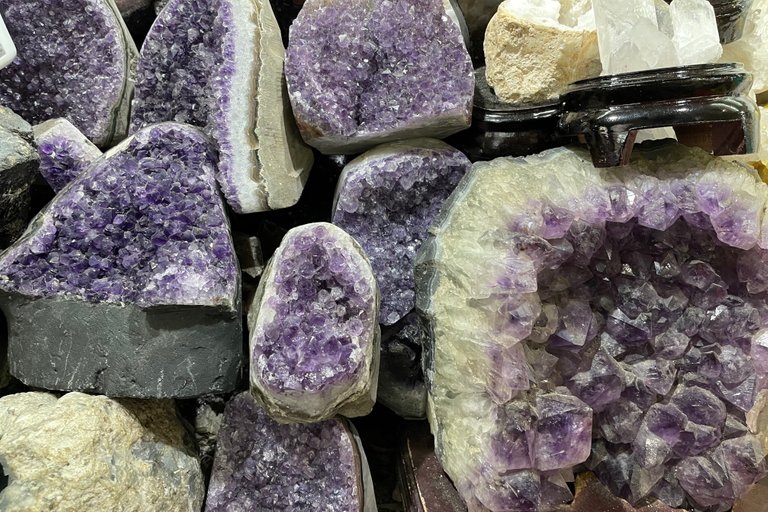 It seemed that after the lockdown, people have started to buy crystals and rocks once again. Thai people are quite superstitious and are willing to believe what the crystal vendors inform them about the properties of these stones. I was taken aback with some incredible description about certain stones. People would be encouraged to use pink stones for attracting lovers; Kyanite is supposed to enable successful debt collection. I found it amusing that people bought bracelets and crystals hoping for wonderful things and good fortune to find them.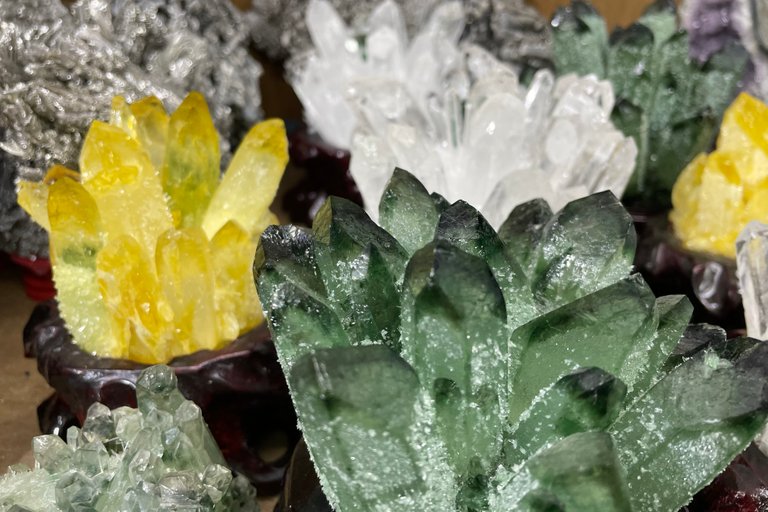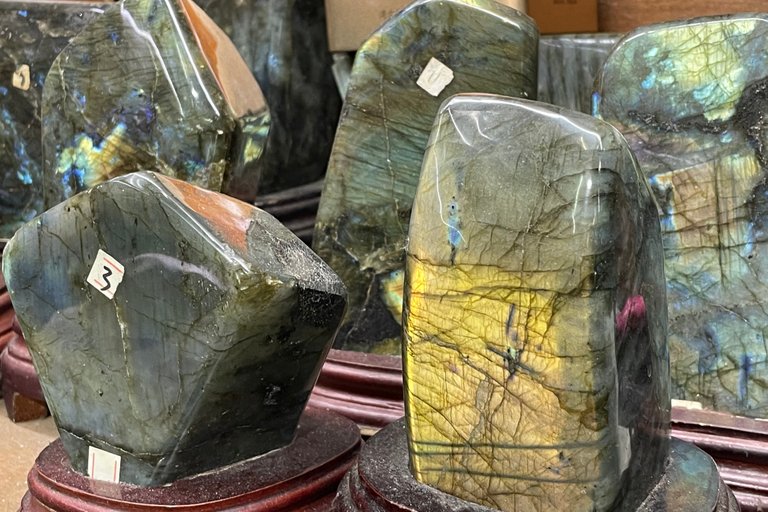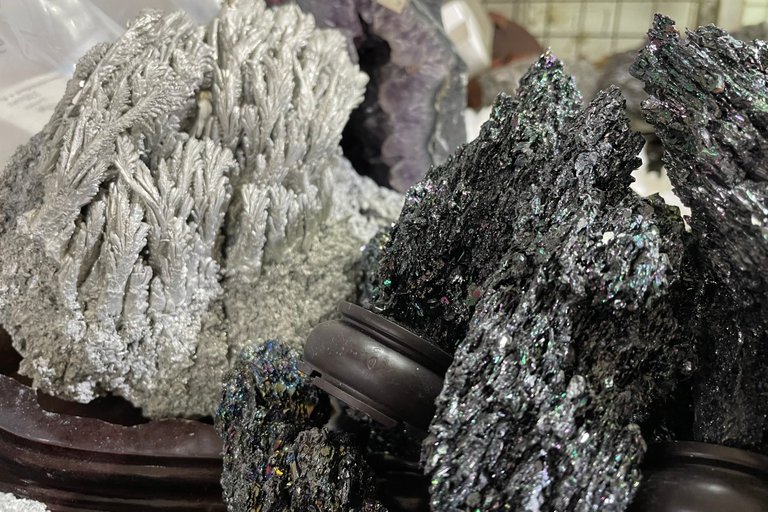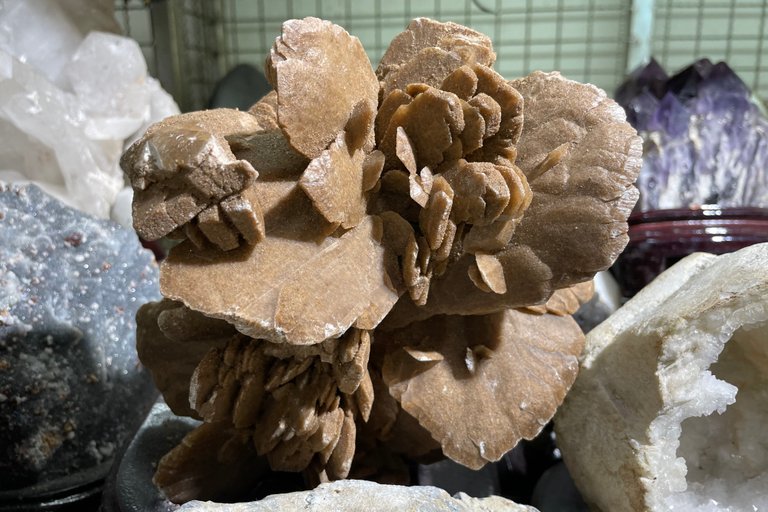 Most of the advertised properties of crystals and stones were strange to me as I could never find them written in English crystal books. Perhaps the vendors had the ability to ascertain the hidden properties of some crystals. For me, some crystals have very good vibes which are very useful for lifting up our mood and energy. They are supposed to aid in spiritual aspects as well as helping in energising. I have learned to trust my subconscious to pick up the most suitable crystals for my needs or conditions. Some stones had stored old memories about previous owners so I could sometimes tell my friends about the previous owners of the old necklace.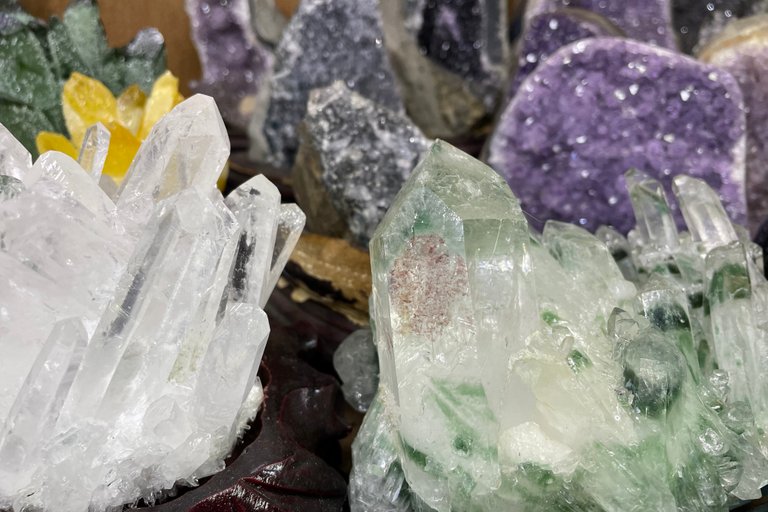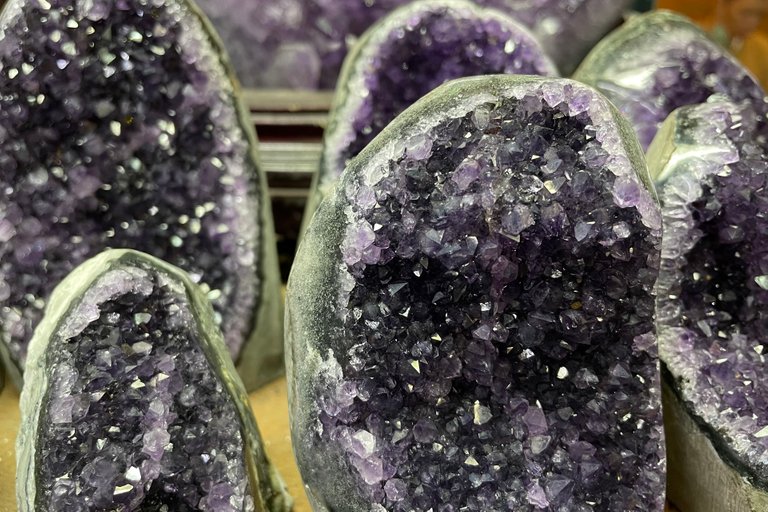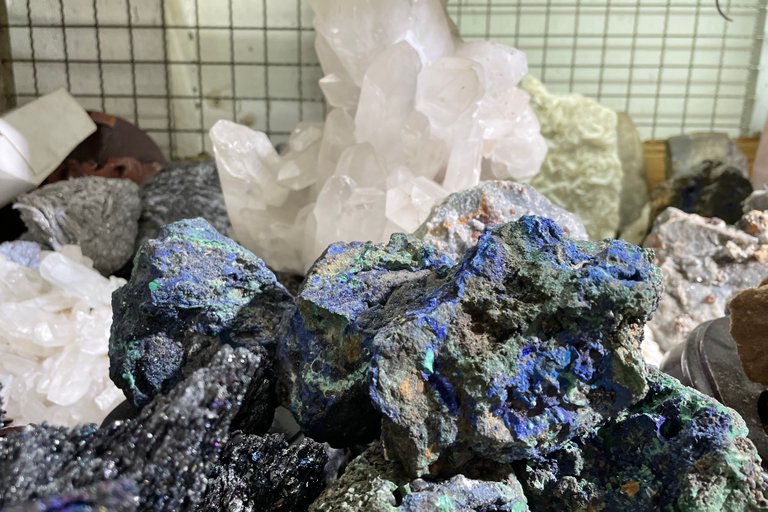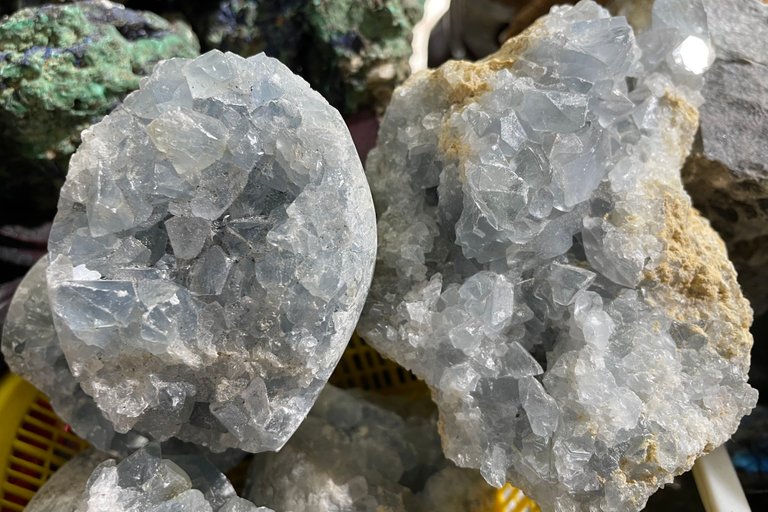 Most Chinese vendors treated crystals and stones as objects for trading; they had no spiritual inclination or interest in crystal healing. So, they just didn't take so much care in placing their stones. I guessed they couldn't feel the vibes in those stones at all, whereas I could touch the stone to feel their vibes. . But I didn't usually touch all stones, only those looking friendly and attractive. My friend's daughter told her to stop buying stones as that meant more natural resources would be dig up and exploited. That really stuck in my mind and I only bought small items which would be useful for healing later on. I was very thankful for all the crystals and stones who had found me or came to me in the past. They just came at the right juncture in my life when I was in need of inner healing. It was as if they were sent to me or I was drawn to them for a purpose. Mother Earth always tried to heal and nourish us in various different ways. I just had to be receptive and grateful to Nature so that they would get the respect and gratitude I sent to them.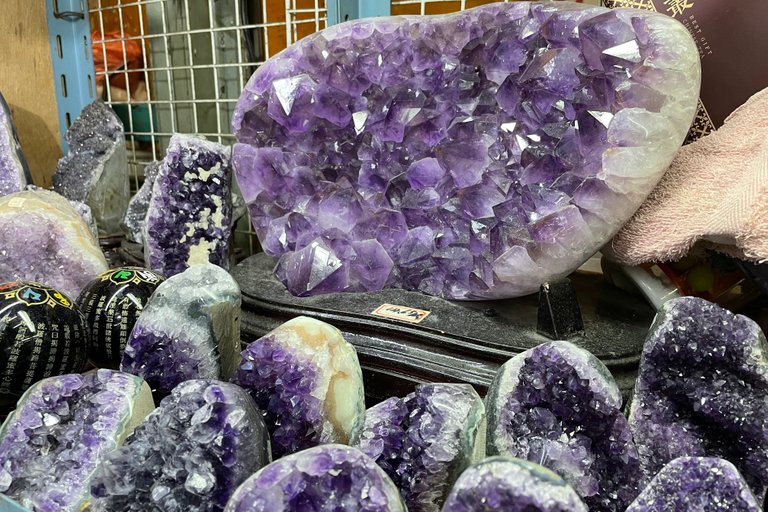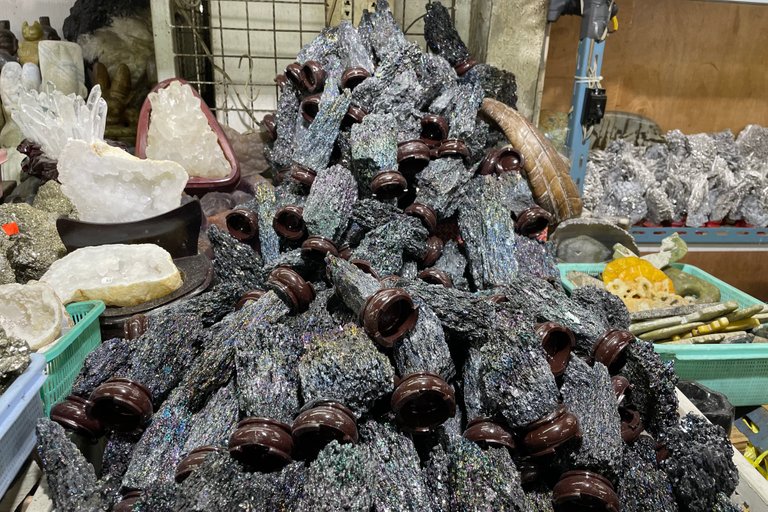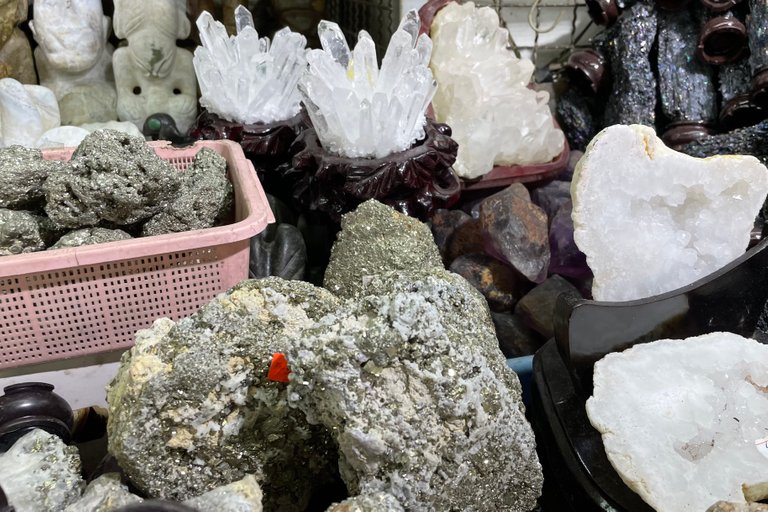 Wishing you peace, good health and prosperity.
Stay strong and cheerful.
---
---