My cat came back after missing for one week.
I had been praying and sending messages to my big orange cat, Joan, so that he would return home safely very soon. As I arrived at the farm house in the evening, the sky was already dark and I couldn't see any cats around the house. The sister cat, Kwan, had gone into hiding as she was left on her own for a week. I went to bed hoping to see Kwan in the morning; I asked the land-spirit to bring my cats back to me. During the night, two packs of dogs were having running battle along the river causing lots of noisy barking and fighting. I hoped Joan had a good hiding place in the bamboo jungle nearby.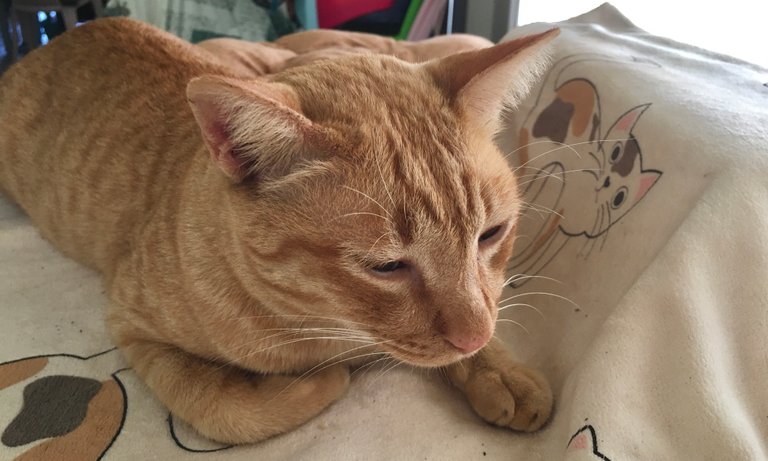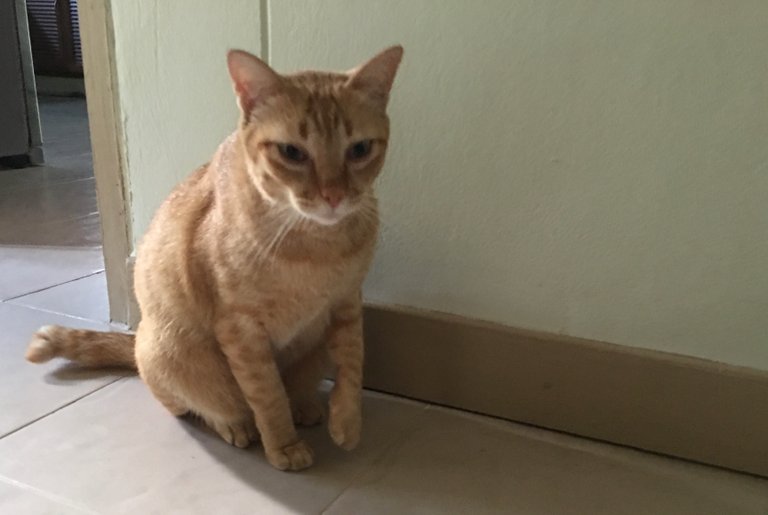 The weather was quite cool and fresh making the remaining winter days very pleasant. I shouted out my cats' names and called them to come home. I thought all the nearby neighbours would have thought I was yelling at some naughty kids. The first cat to ran up to my kitchen was Kwan. She started complaining about life and how lonely she had been for the whole week. I had to listen to her stories and comforted her with my acknowledgment and consolations. Kwan stopped complaining after I gave her some snack. I did notice that she was standing with one paw hanging in the air but she could still walk as usual. Later on, I inspected her paw and found she had a small wound. I applied some medicine on her wounded paw; she bit me lighting as it did sting on her wound. She was limping sometimes. But she's as active as ever; always running around the place in excitement.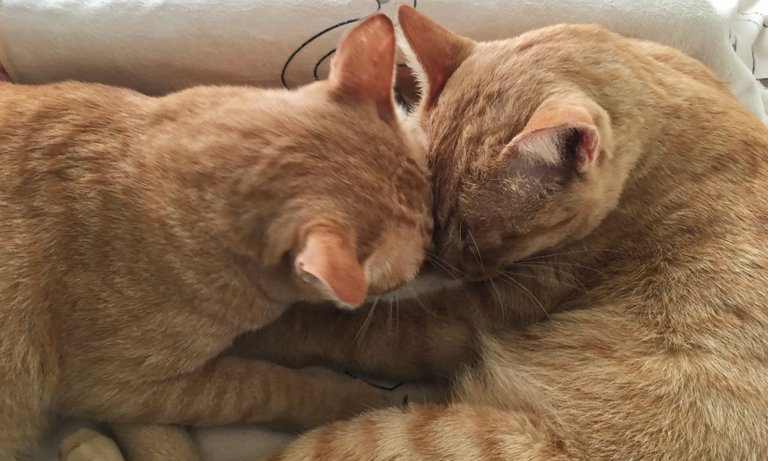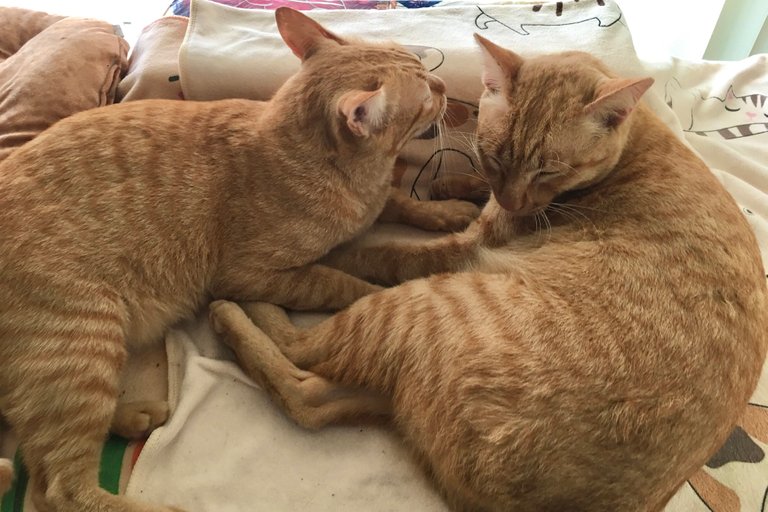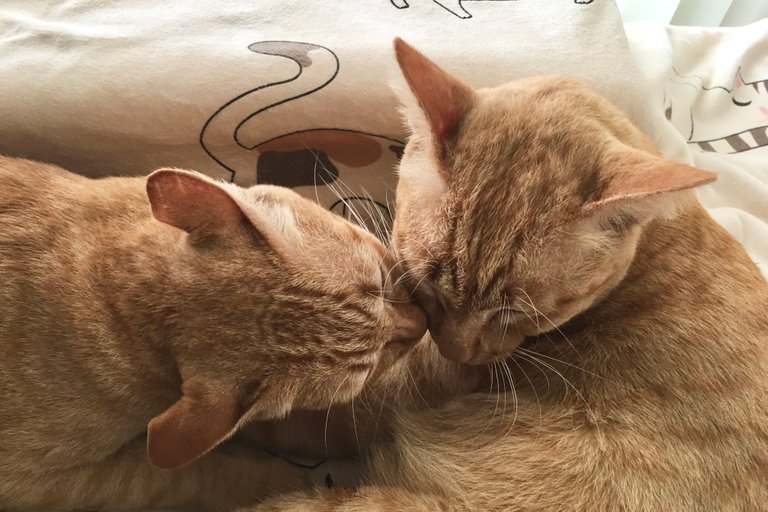 Later on that day, I saw Joan walked towards the drive way. He had lost at least one kilo but he was on good health; I was so thankful to the land-spirit. Kwan was a bit cautious and had to thoroughly check to see that this wasn't an imposter cat! Both cats got extra snack to celebrate Joan's home coming. Kwan was so happy to be sleeping close to her brother again; she kept on licking Joan for such a long time that I had to tell her that she had to have a rest too. Joan seemed a bit like an aloof stranger during the first day. He seemed like a warrior returning from battle field, there was an air of distance and indifference about him.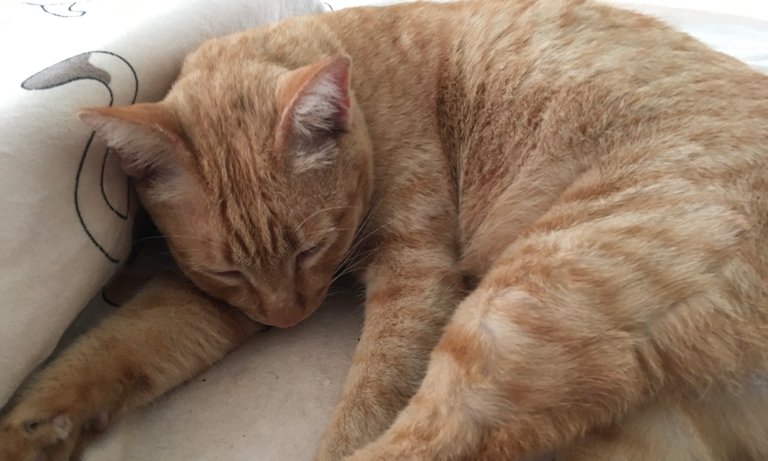 On the following day, I had a delivery of a new cat basket. I was so eager to find out if my cats would like this new sleeping arrangement. It was quite tricky removing the old structure from the table and placing the new sleeping basket. I wondered if my cats would reject the strange looking soft box without their old rags and towels. Surprisingly Kwan took to the new basket straightaway. I noticed the size of the basket was too small so I had to contact the vendor whether they sent me a wrong size. I ordered size L which should be 60 cms long. But the vendor confirmed that it was size L and the measurements would vary slightly. It was 10 cms short so only one cat could sleep comfortably in the new basket.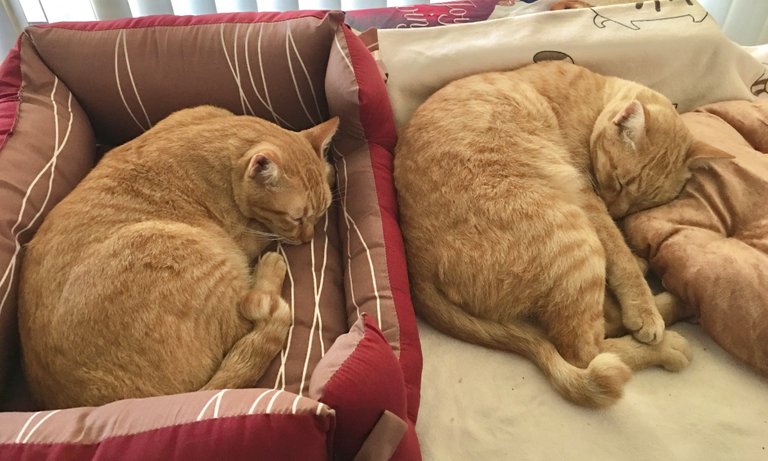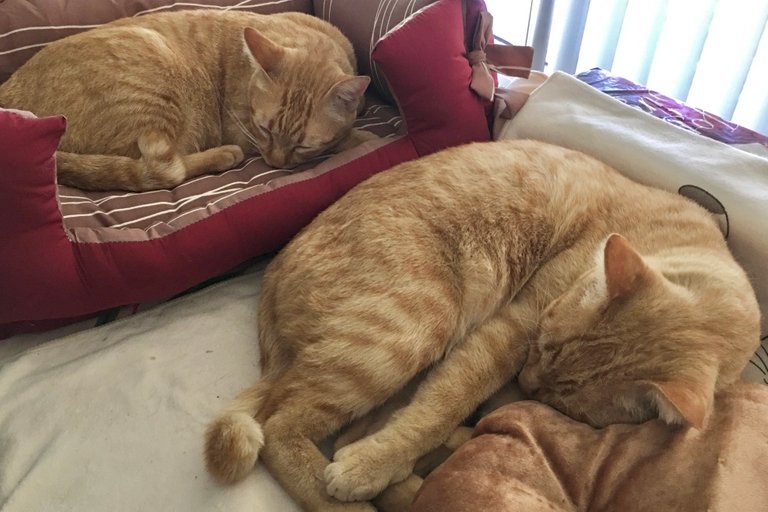 It was quite interesting seeing how the two cats would cope with this new sleeping arrangement. Kwan seemed to be very fond of this new soft bed. She would try to be the first one sitting on it so that Joan would not be able to find any space to sit down. To my surprise, Kwan became quite possessive and hissed at Joan for trying to take over her space. But after a while, something happened to make Kwan sleeping outside the basket. I had to pick her up and place her by Joan so they somehow squeezed inside the small space.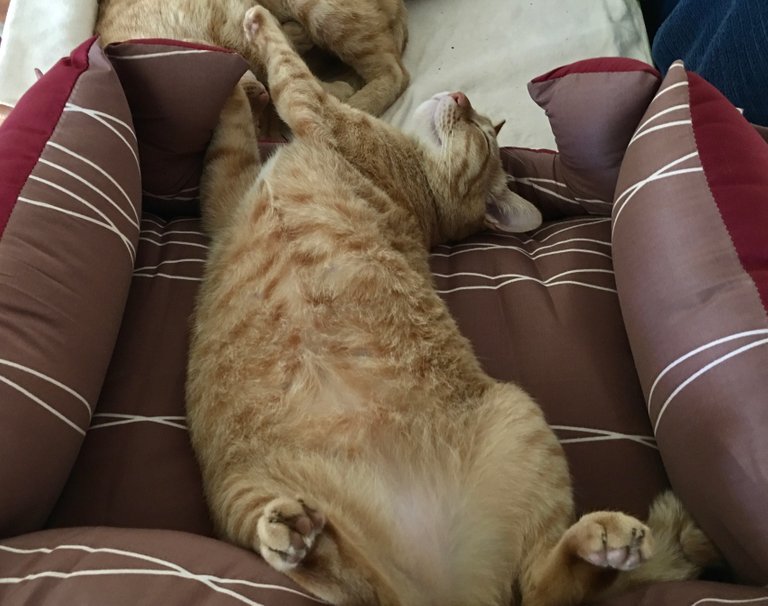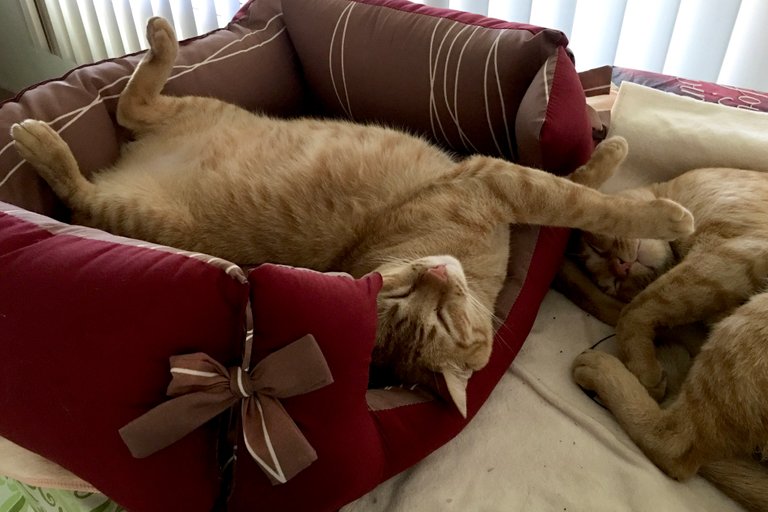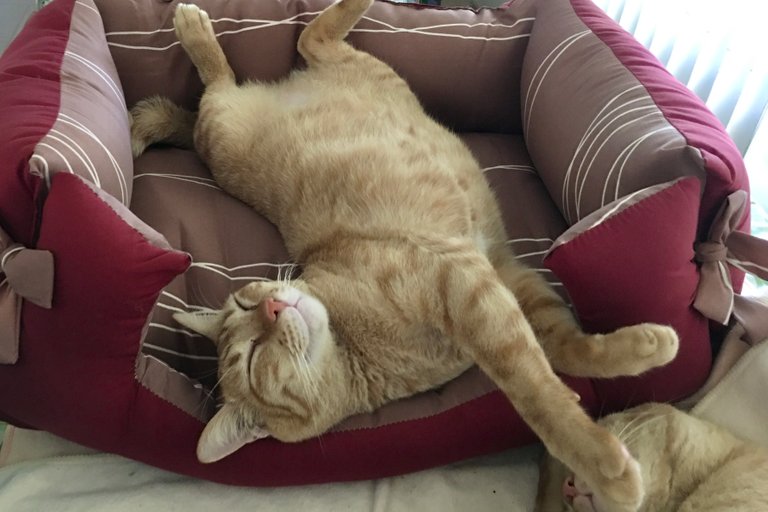 The weather continued to be quite cold at night and early in the morning. So these cats really liked to cuddled together for warmth. I had such a lot of fun observing how they reacted to the new sleeping situation. Overall, I could see that it was the right decision to get this basket for my cats. I have never seen Kwan enjoyed herself so much before. She just tried out all possible positions of sleeping inside this basket. Poor Joan! He was on the edge of the basket and partly on a cushion. He turned himself too suddenly that he had fallen onto the chair by the table; but he continued to sleep for hours.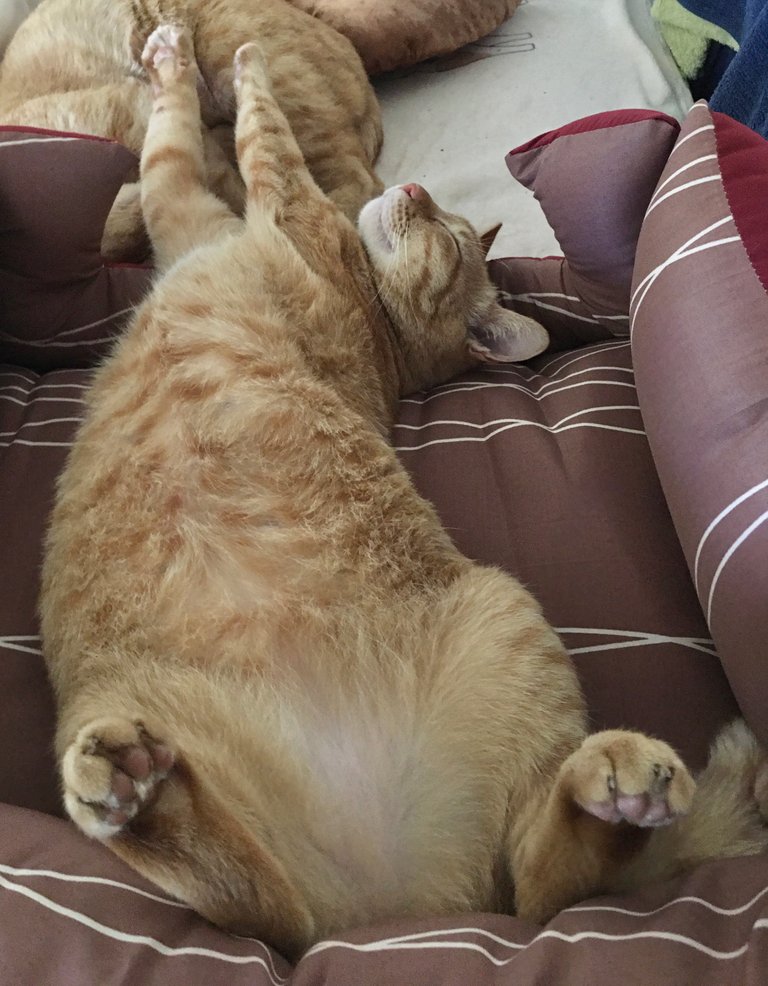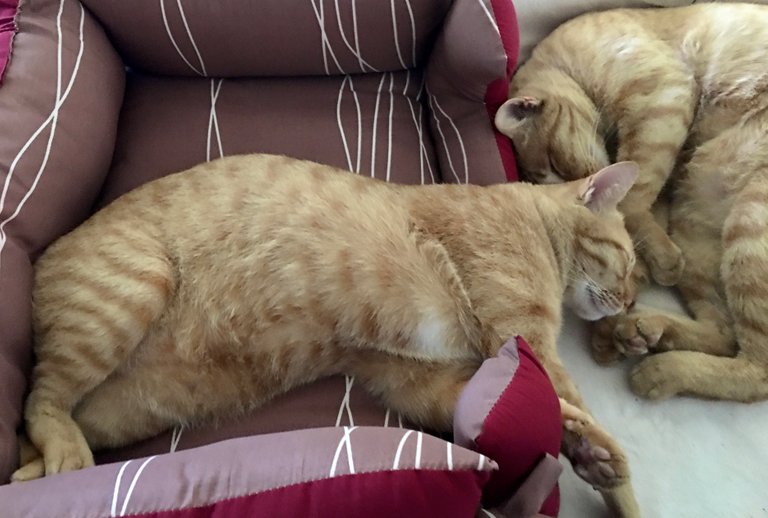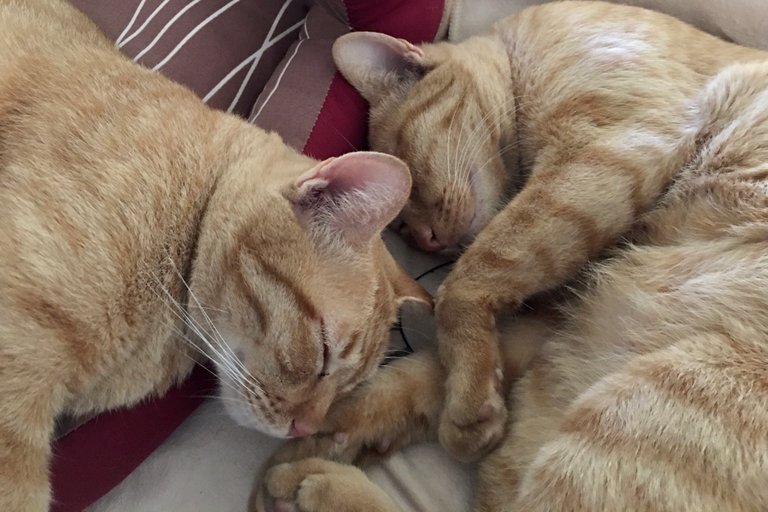 The verdict was favorable for getting a bigger basket so that both cats could sleep together comfortably. This time I ordered an XXL size basket. Joan has been very loving and gentle to his sister despite his new transformation into a smart hunter! In the evening, Joan caught a big field mouse and wanted to bring it inside the house. But I was fast enough to close the door so he had to finish the mouse in the veranda. Joan didn't walk off to meet his friends in the bamboo woods so Kwan was having a very nice time playing with Joan in the garden and cuddling together in the new basket during the day. I just hoped that Joan would not decide to leave the house for a wild adventure in the outside world and continued to keep Kwan feeling secured and safe.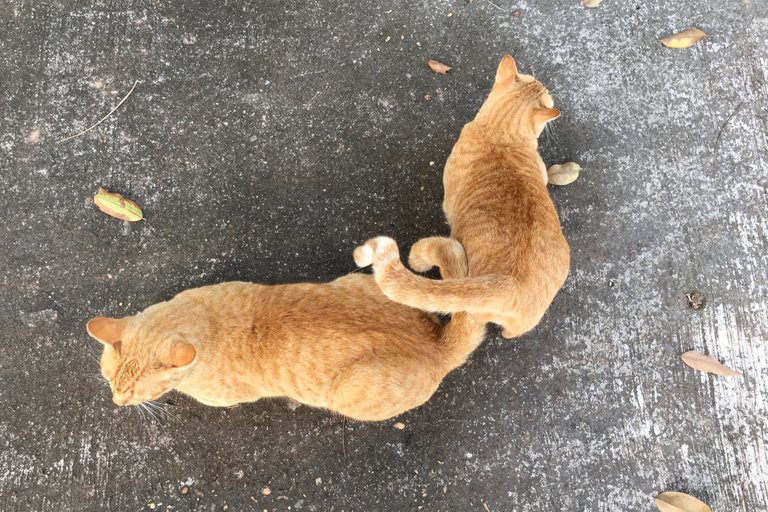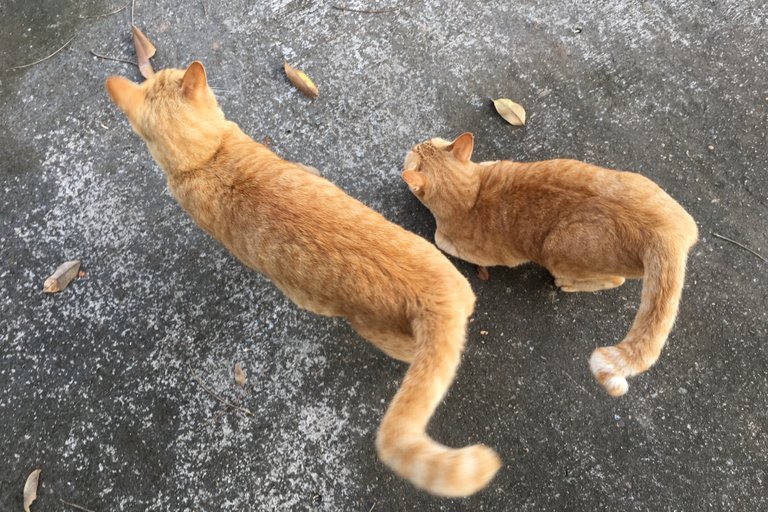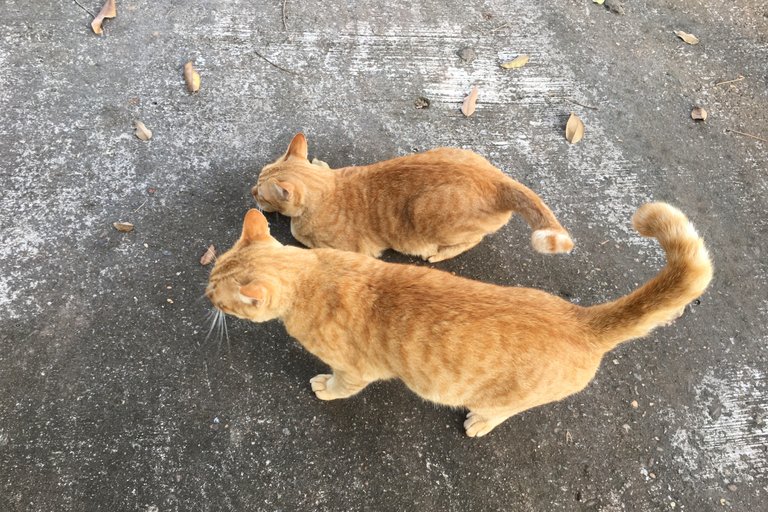 Wishing you peace, good health and prosperity.
Stay strong and cheerful.
---
---