The last batch of orchids in my garden; estranged old friend came back online.

This winter month has brought surprising new orchid blossoms on two forest trees which I rarely paid any attention. The ones with exposure to morning sunshine seemed to do very well with three stem of blossoms. These tiny orchids had very sweet fragrance too. I thanked them profusely for their gracious gifts to our garden. The previous orchid blossoms were drying up so I had to trim all the dead blossoms and wait until next year.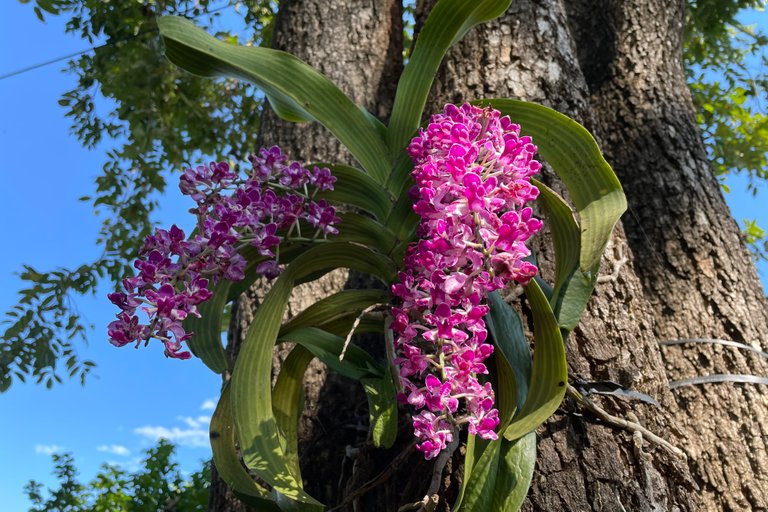 These orchids taught me some good lessons about life and its natural cycles. New orchids would become old and dried up so that new batch of blossoms could come to life to repeat the natural cycles of birthing and dying. The same cycle occurred in my friendship with my old college classmate. We used to keep in touch during the few years after leaving college. Then we just went along with life's destiny and currents of karmic forces.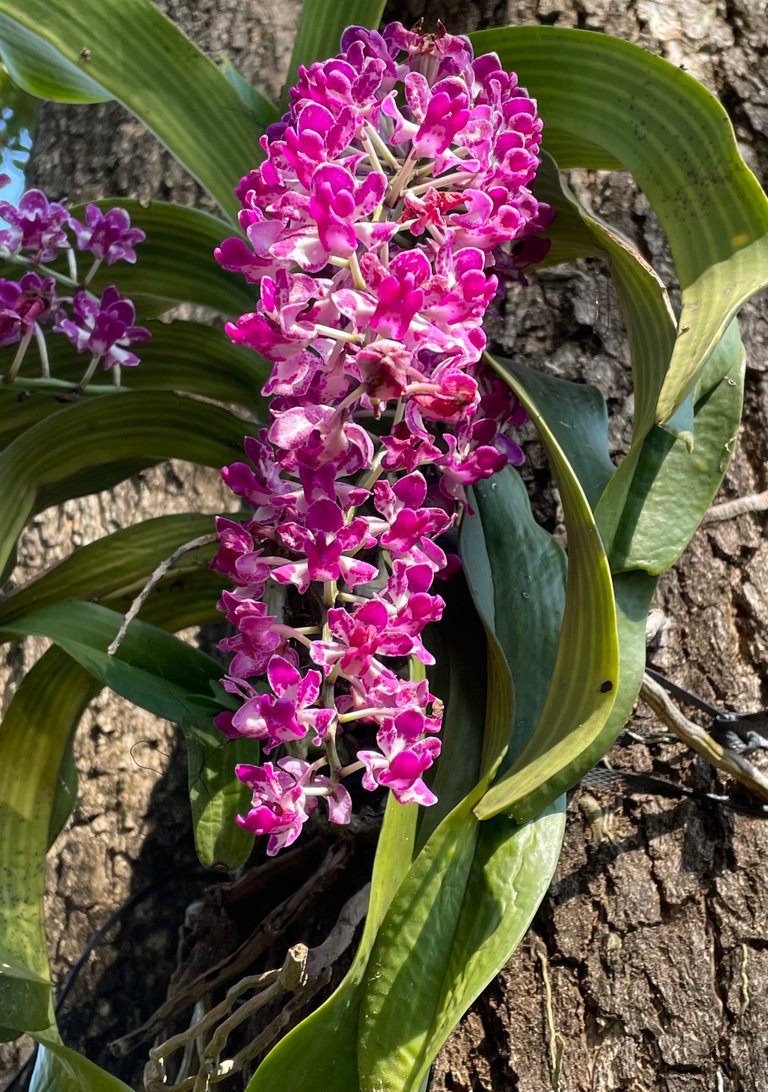 One day my friend called me from his hometown in a neighbouring country out of the blue. He told me it took him quite some time to find me on the internet and locate me through various organisations that could give him my office number. I was quite shocked by his effort but was glad to hear that he was doing well back home. Then he started visiting Bangkok a few times each year. So, we met for lunch and long conversations to keep up with all the stories. I didn't realise that my old friend was from a very wealthy family; his father was a financial tycoon who used to own a bank. But too much wealth had its downside; the siblings and in-laws became very competitive and they all wanted to own a big chunk of the family business.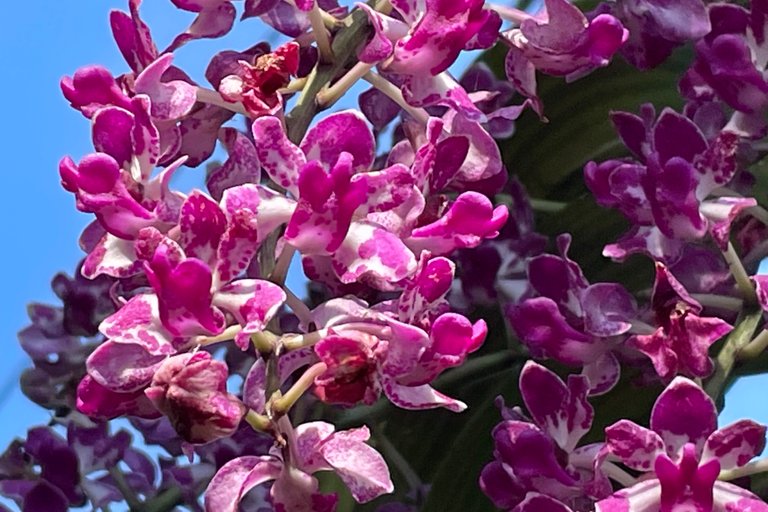 My friend being the youngest son of the family and was artistically inclined and had no practical skills except his hobbies of painting and poetry. I often thought he was not quite right in his head as he was too emotional and too indulgent. He wasted tons of his money on his trivial projects. I did try to advise him on long term investment and to move to Thailand. Several years later he told me he regretted he didn't follow my recommendation. He even asked if I could help him getting married to a Thai lady so that he could have residence in Thailand. That's too risky and asking for more troubles.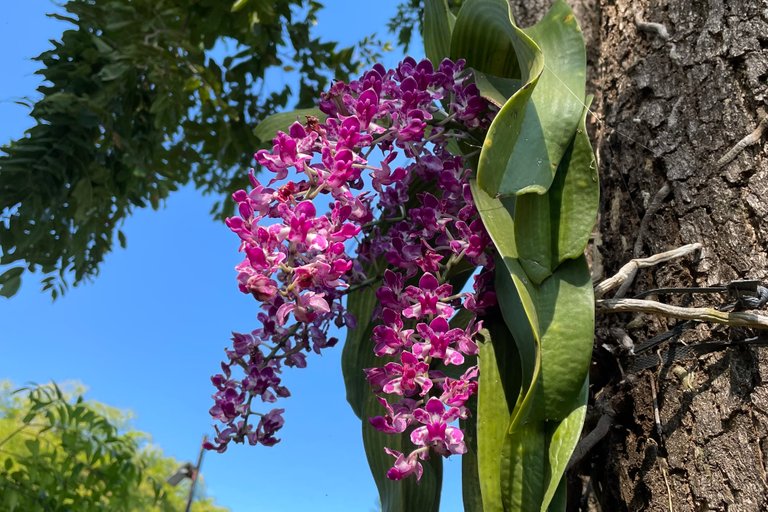 Then he stopped traveling for a long time and rarely gave me any phone call for a long time. I thought he had got married or moved to Indonesia as his father had remarried to an Indonesian lady; my friend's mother got drown in the swimming pool. My friend could never get over this loss and he would occasionally phoned me up near the anniversary of his mother's incident. One night he phoned up and told me in distress that he's committing suicide. He cried emotionally and told me he just swallowed lots of sleeping pills.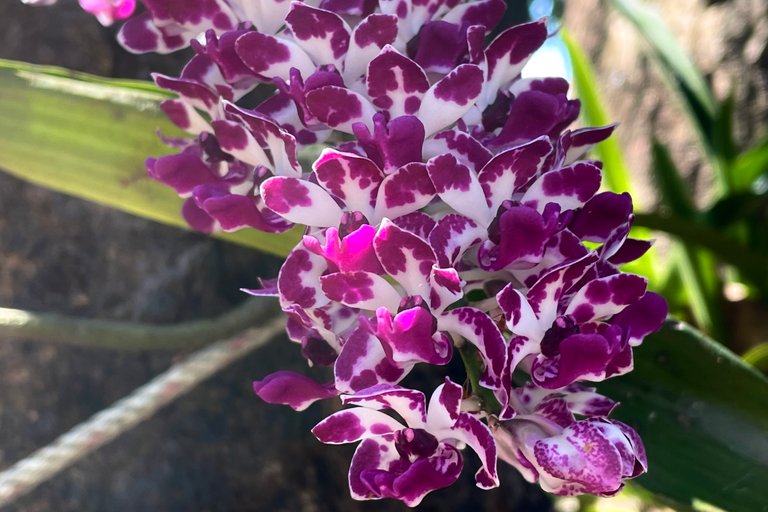 I had to pretend to be very angry with him and yelled at him for disturbing my sleep. He was quite shocked that I didn't try to comfort him or tell him to change his mind. I told him not to disturb me whenever he wanted to commit suicide; I couldn't afford to fly out to help him. I told him I couldn't care less whether he would live or die; if he didn't love himself who would care for him. Then he asked me what he should do. I told him that he had very little time left and he knew very well that he had to go to the nearest hospital. I scolded at him: "the choice is yours! You know what to do. Don't ever disturb my sleep again!" I slammed down the phone.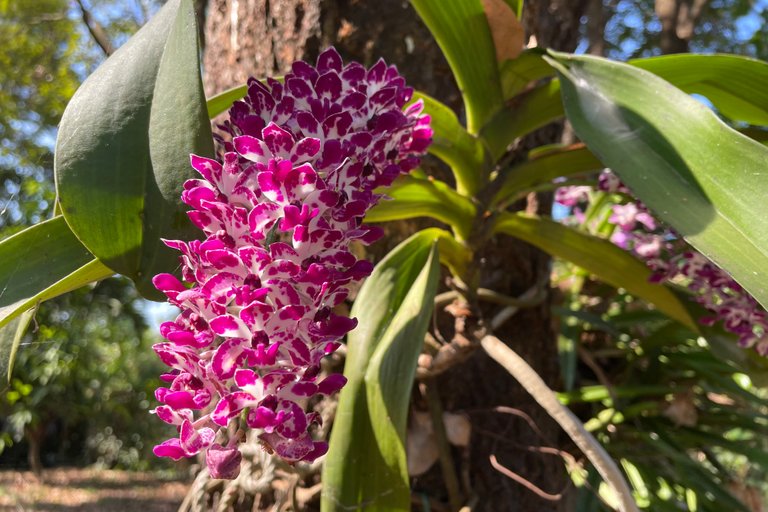 I waited for his call the following day. If he phoned me, it meant he survived his attempted suicide ordeal. I hoped he did reach the hospital in time. So, he phoned me up to tell me about his ordeal at the hospital and how horrible the stomach pumping was. He said he would never commit suicide again! That was a relief! So, we became friends for several years but the friendship was lopsided as he emotionally depended on me most of the time.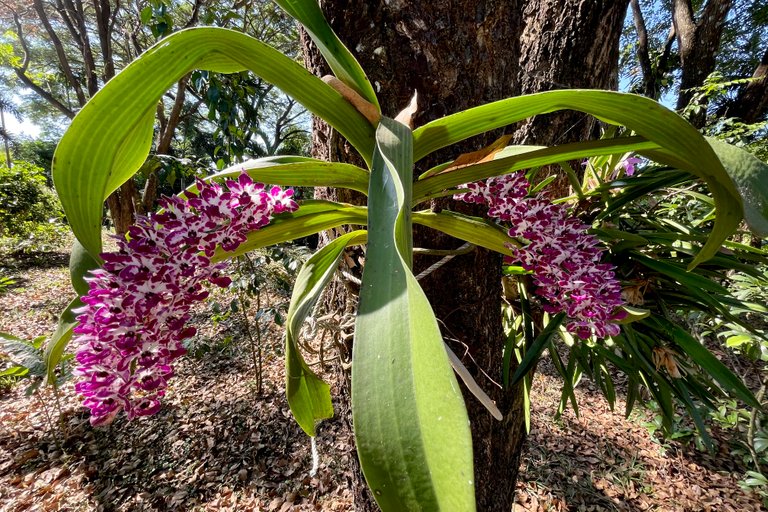 My friend became involved in family disputes on his mother's inheritance and shares in the family business. The legal wrangling and court cases took up all of his time, energy and resources. I didn't hear from him for over two years. Then, one day he turned up in Bangkok; he had changed a lot physically and emotionally. Life had not been kind to him; he still didn't find peace in his soul. He looked much older and put on a lot of weights; his eyes were no longer foolishly playful.
I was very sad to see that my friend had been badly scarred in his battles. Emotionally he had also changed a lot; he was no longer behaving like the old school or well groomed person. He became a chain smoker and his manners became unpleasant. His bitterness was reflected in his voice, he became rude and selfish. It was as if he had been with very bad companies during the past few years and adopted their mannerism. His way of talking and speech accent had completely changed so much that I could hardly understand his English. He tried to dominate me and tried to order me to do errands for him. So, we had a quarrel and I told him to keep his bad manner to himself.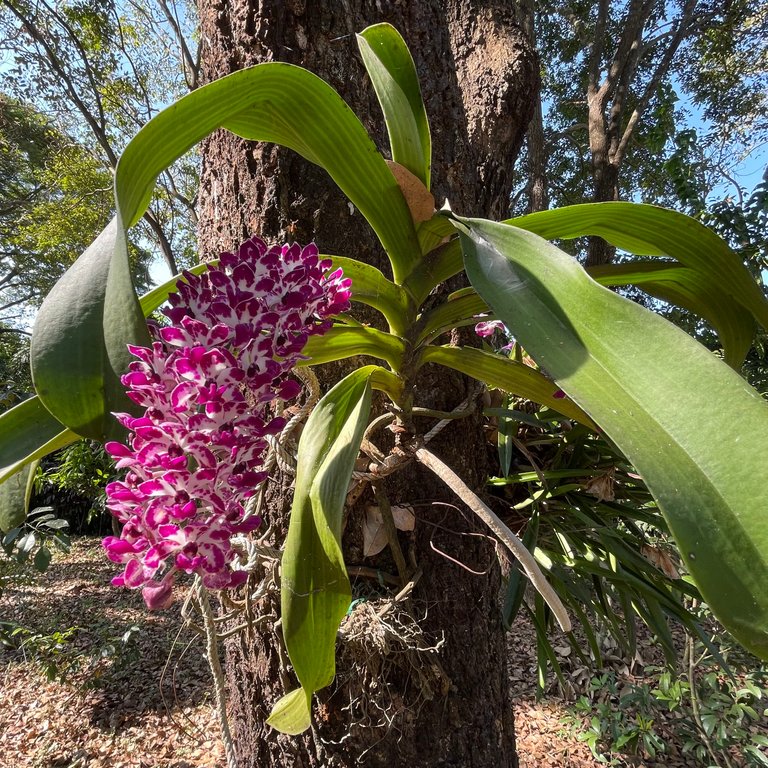 Later on my friend phoned me to say sorry for the misunderstanding. I told him off about his selfishness and bad behaviour; I told him I could no longer be his emotional support. I told him not to contact me again. So, we lost touch during the plandemics. One day I was wondering whether my friend had been vaxxed; a few days later he tried to phone me (a missed call). I was curious whether he was injured by adverse effect or not. Then, I got some texts from him after I sent him some links on vaxx toxicity.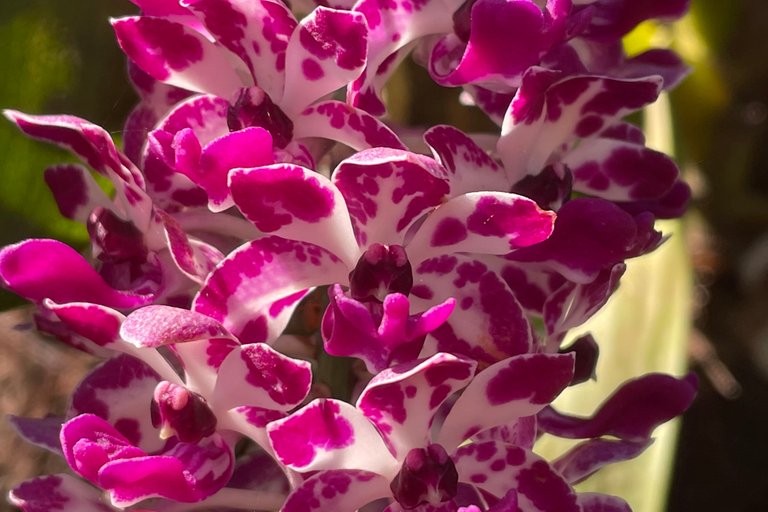 He left a voice message telling me that he had a sick leave as a result of some psychological ailment. But he sent me informative links which indicating that he didn't take the jab. That's a relief any how. But evidently, my friend still couldn't get out of the shadow of his father's dominance and his bitter fights with his siblings over the inheritance. He lost tons of money during the legal proceedings and he had to look for work. Luckily he had his own apartment so he could still survive the bad times. After all the sufferings and unhappy episodes in his family, my friend seemed to have become more philosophical and calmer, judging from his voice message.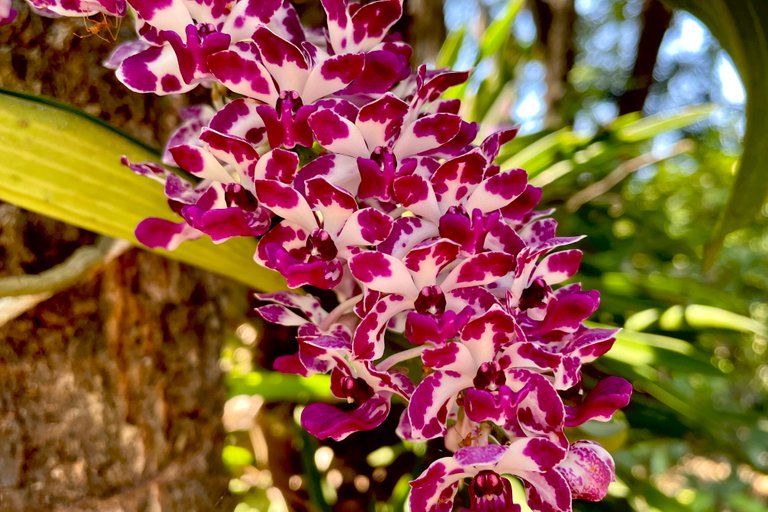 We were like old friends from days of old innocent childhood going through the harsh reality of growing up in adults' world of vice and avarice. We had made mistakes and hurt ourselves as we learned to adjust to complicated worldly environments. I just hope that my old friend would have a pleasant and peaceful time growing old and find peace including freedom from his bad memories. He might turn out to be stronger than I had credited him. The depth of his sorrow and sufferings might have made him discovered the essence of life and the joy of liberation from the past. I just wish I had the resources to assist him so he could have a peaceful and healthy old age.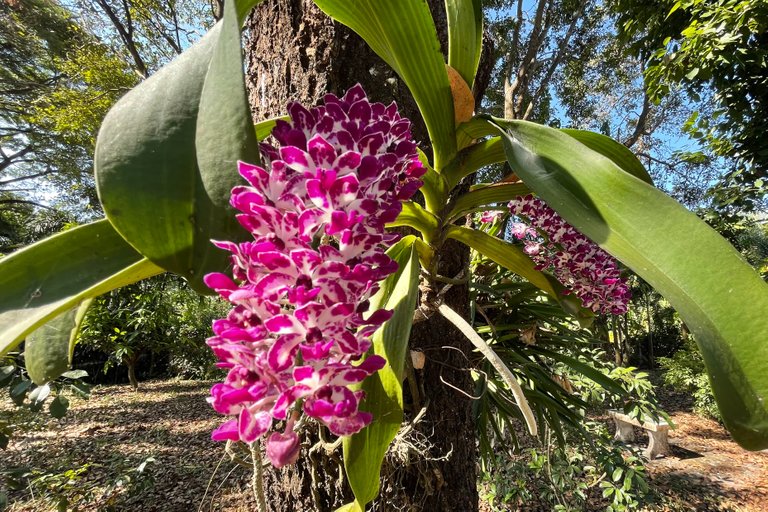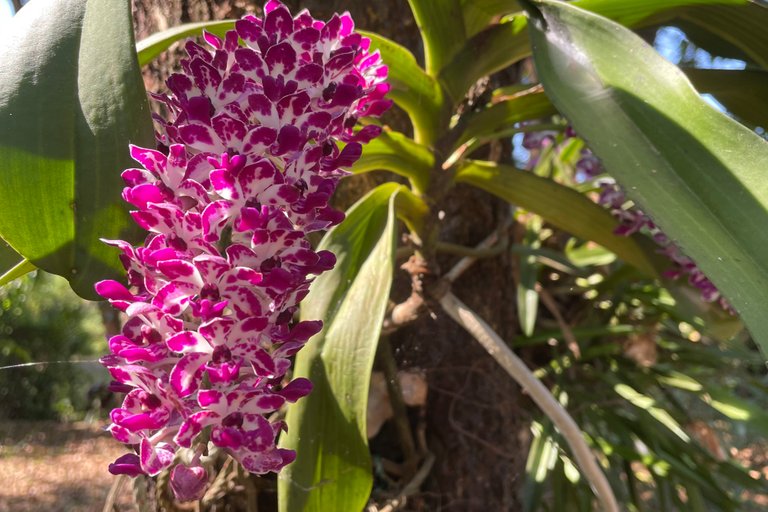 Wishing you peace, good health and prosperity.
Stay strong and cheerful.
---
---