Views from my train journey to north eastern region of Thailand.
Several years ago, before the plandemic and lockdown, my life was quite comfortable with two permanent part-time jobs. I used to travel by speedy night train which was very comfortable and tickets very expensive. After the plandemic and lockdown, my jobs disappeared and life has become rather difficult. I had to sell my collected items and crypto to survive; but I learned to adjust to the new lifestyle and counted my small blessings. My dear old friend passed away after the second vaxx jab. Another old friend became deaf in one ear and had neurological problems while a friend's brother got liver cancer after his fourth jab. The list could go on longer but I decided not to get involved in other people's karma. I had to repay my blessings of good health by helping vaxxed people around me and some villagers.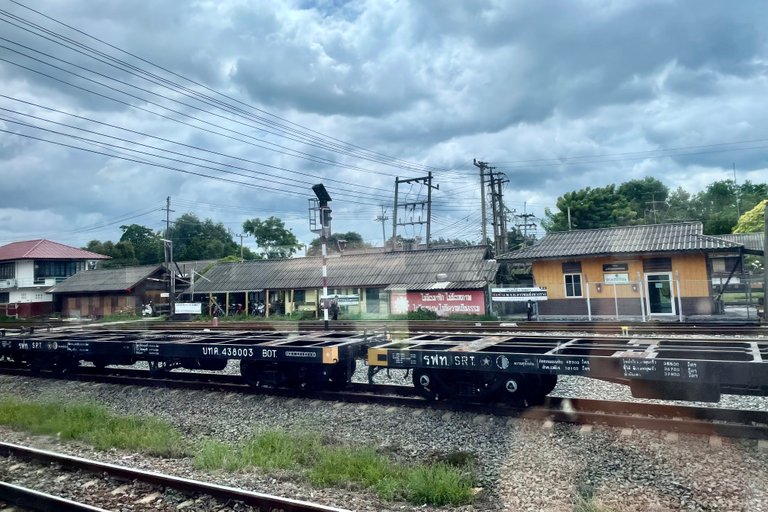 So, I have become used to travelling on 'poor' people trains which ate very old and poorly maintained. Little by little, I became very fond these slow and old trains. The night trains were very modern and new with nice amenities and clean restaurant. The cheaper daytrain has no restaurant so passengers have to bring their own packed lunch and snacks. There are some vendors who would board the train ar two stations to sell food, drinks, snacks, fresh fruits and grilled chickens. Being half vegetarian makes life a bit difficult for me as I have to bring along a big bag of food boxes and hot flask for my Chinese tea and a few boxes of snacks.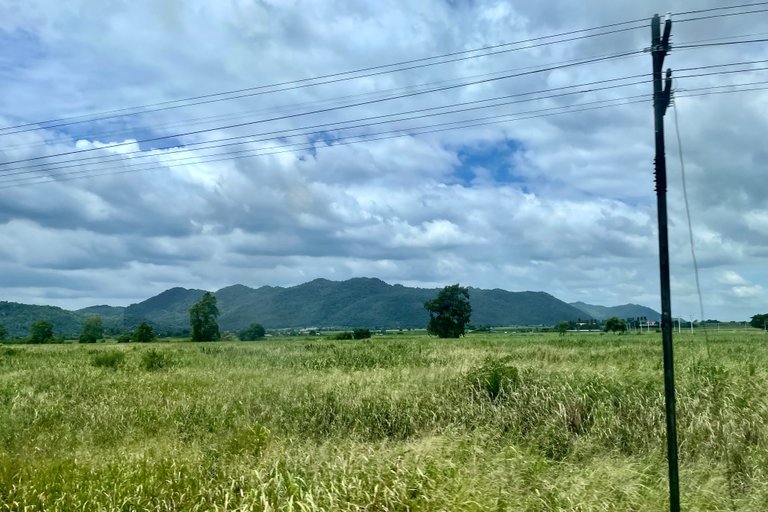 I actually fell in love with the daytrain as soon as the train travelled one-fourth of the whole journey. The scenery suddenly changed into wide open space with big lake and old trees. The sky opened up to reach the horizon. In rainy season everything would be in deep green colour and sparkling in sunshine. The green colour on earth beautifully contrasted with the blue sky and white clouds. Nature was very impressive in displaying the powerful vibes of simple colours in vast space.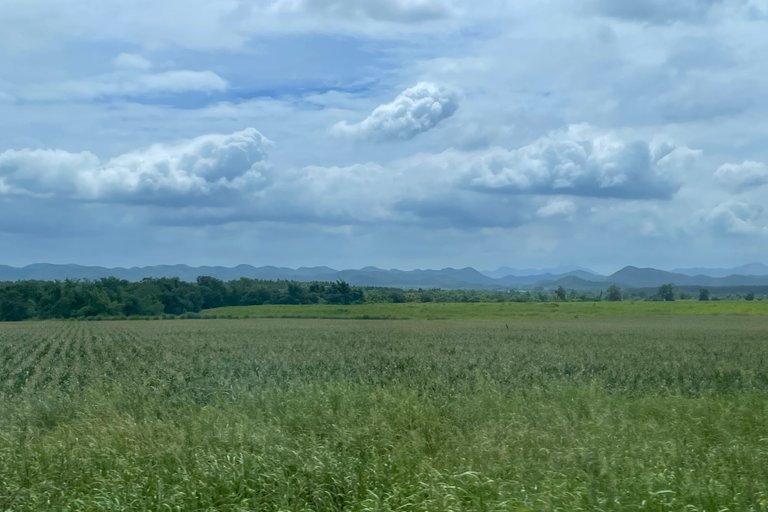 The best scenery appeared when the train approached the reservoir which was part of the largest and deepest dam in the country. The dam construction started in 1994 and was finished in 1999. Pasak Jolasid Dam became very useful in preventing annual flooding of provinces along the Chao Phraya River and solving the problem of drought in the middle part of the country. Last winter many migrating birds from the northern hemisphere were spotted in the wooded areas along the reservoir. Villagers could make a living as fishermen and enjoying a self-sufficiency lifestyle.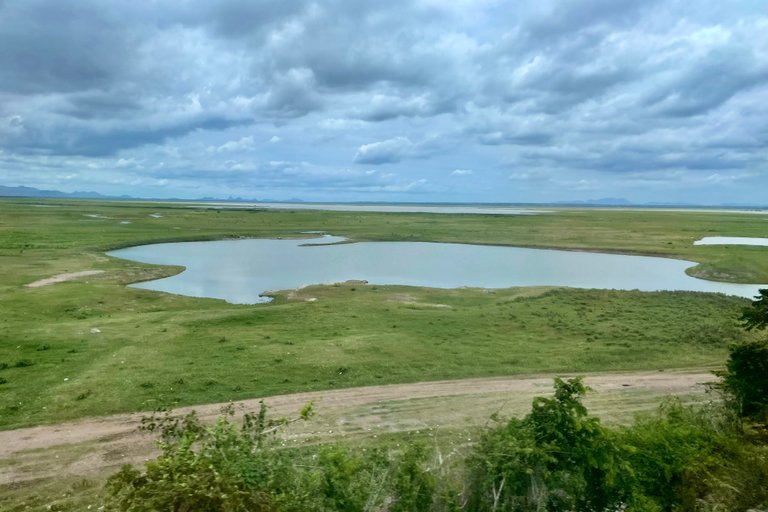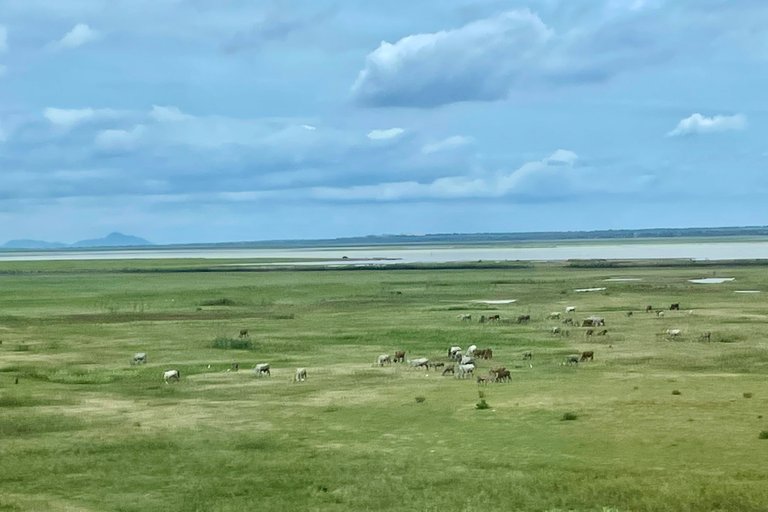 On a clear day I could see long range of mountains faraway in Kanchanaburi where a fomous national reserve is located. That nature reserve is fomous for rich and diverse wildlife. I wished I would have the chance to stay in rented bungalow and went on a guided trekking there one day. But you woukd need four wheel truck to get there as the terrain could be quite rough. That was the place where poachers hunted for tigers, other big cats including black bears in the past.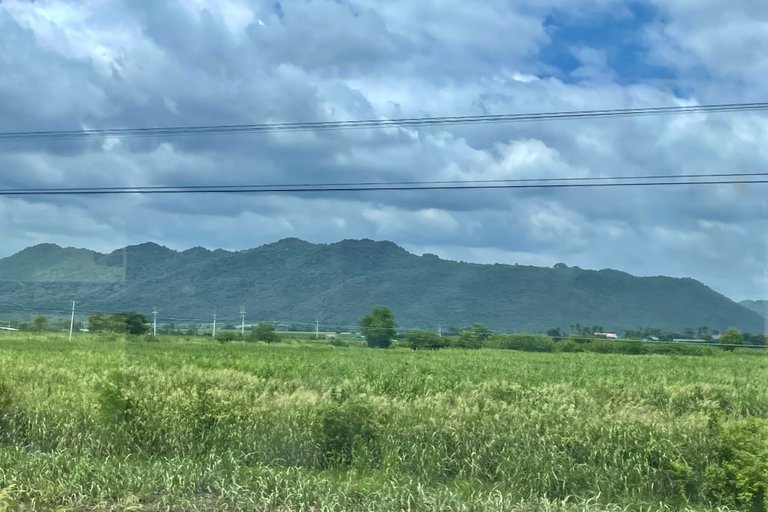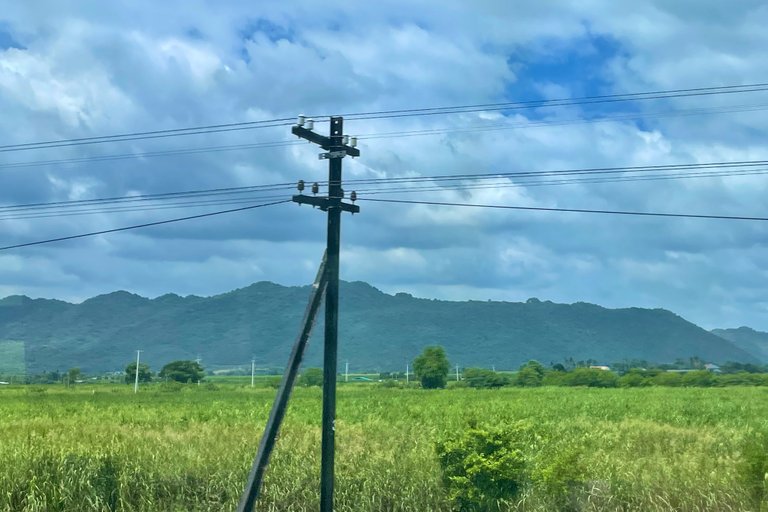 But this year the water level in the reservoir has gone down to thirty percents of its total capacity. I was quite shocked to see the reservoir became grass land where villagers left their cows and buffalos roaming freely. I had read in the news that we would have severe drought problems this year as most dams have less than 50% of water left. I realised that most rainstorms occurred under the dams and in areas where there was no reservoir. This meant that food prizes would be very high during the last quarter of this year.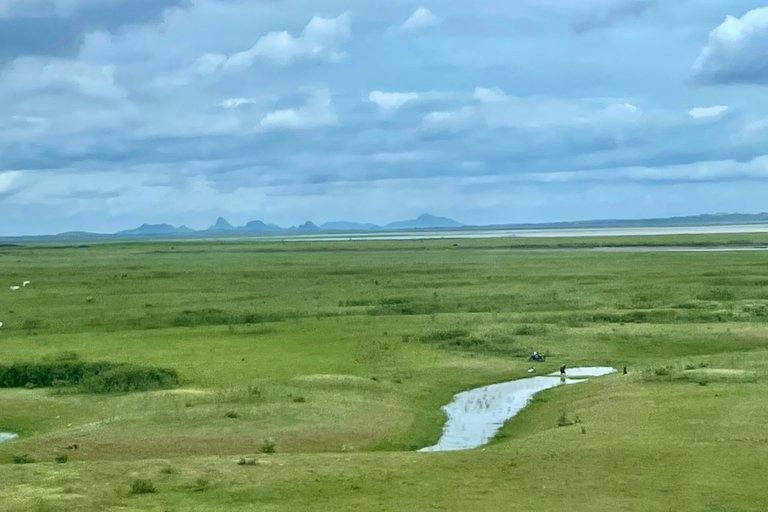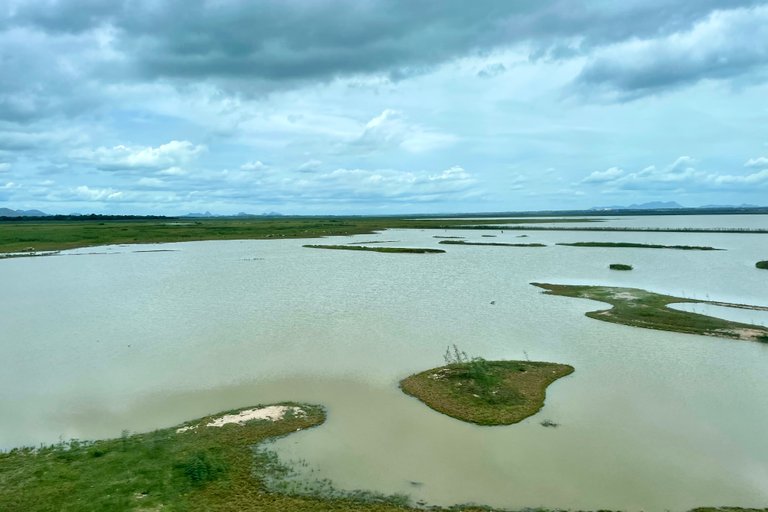 The other charming aspect of this train journey is the small and old train stations in the countryside. I never found modern train stations in big cities very attractive nor interesting, they are mostly chunks of concrete and metals. These old stations were built almost a hundred years ago with planks of hardwood and old bricks. The architecture reflected the popular mixed style with European influences of period around the reigns of King Rama V and VI. Luckily these small stations were not given the budget to rebuild new buildings.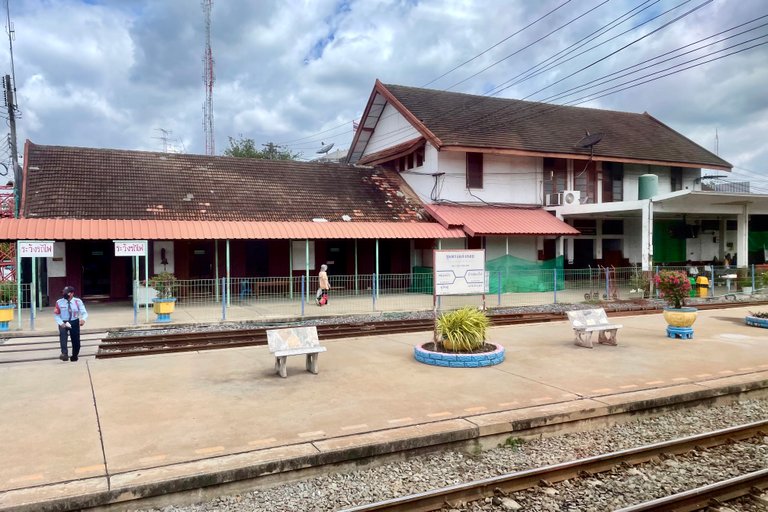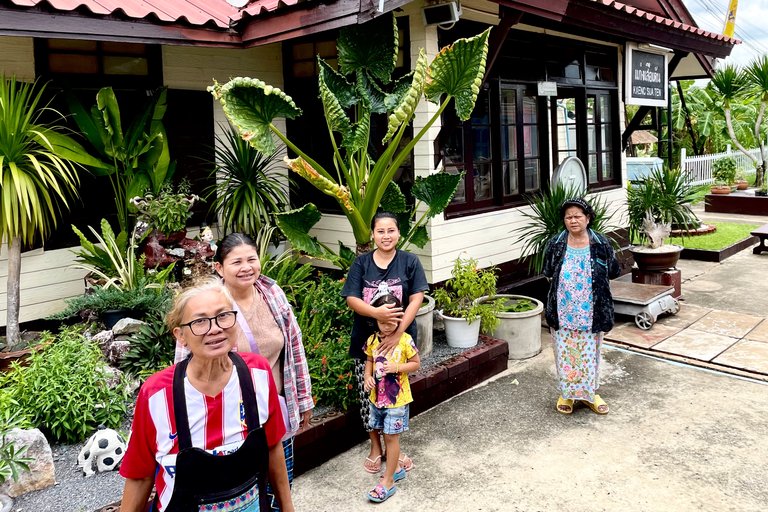 The air conditioning systems on these ikd trains wouldn't work consistently and I had to learn to be patient when the compressor stopped working for a few hours. I had to take a walk along other non-conditioned compartments to get some fresh air and enjoy the scenery without opaque glass windows. So, each journey would be quite a mystery as I had no idea what unexpected surprises would pop up.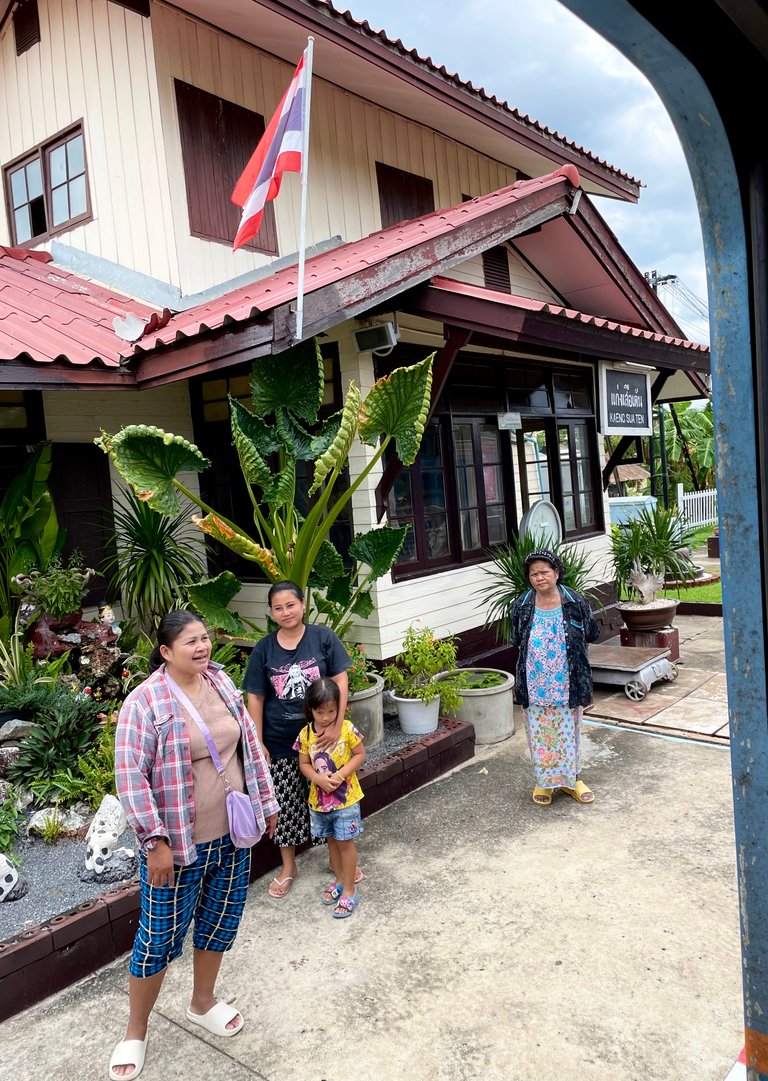 During one journey, the train slammed on the break very hard with loud thuds. Later on, the staff told me that the train hit a cow that was glazing along the track. That's caused an hour's delay as the train officer had to locate the cow's owner and told him how to get compensation. Fortunately there weren't any train robbers like in the old American cowboy films. But in the south of Thailand there were still some train robberies in recent years.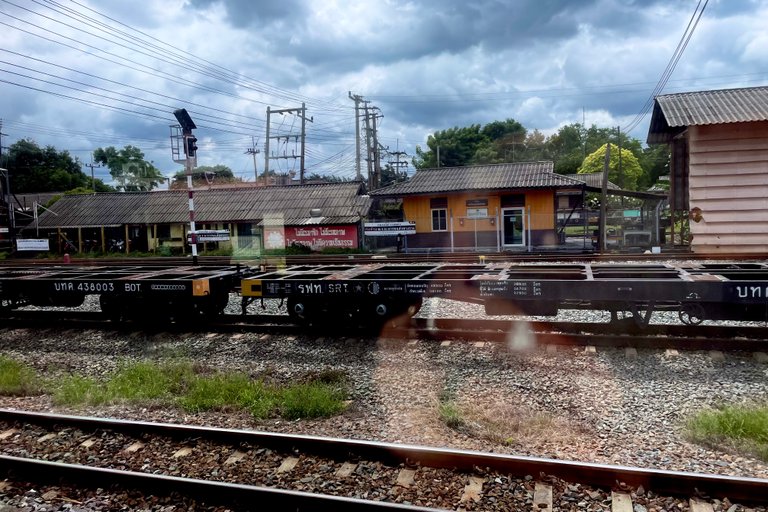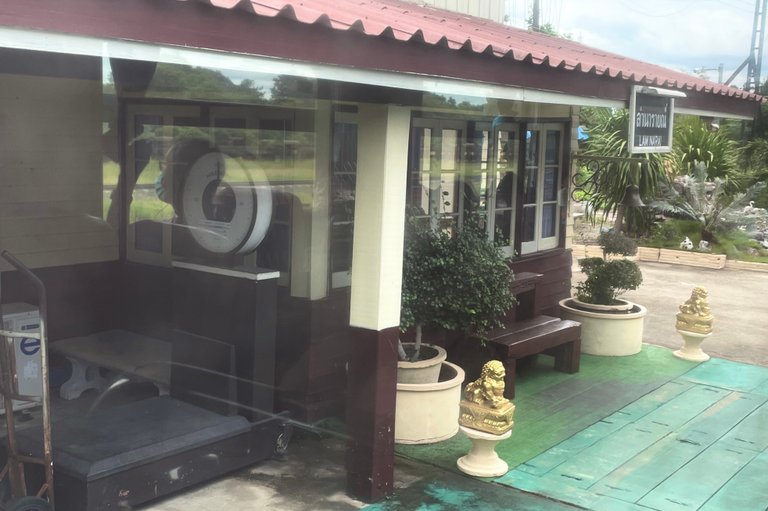 I also enjoy seeing people from various regions with different professions, people of all ages and backgrounds on the train. I found most passengers in this second class train very friendly and polite. I could chat with people sitting next to me and other passengers with no effort. These people were deeply curious about strange looking passenger who looked like a Korean or Japanese tourist. Some people thought I couldn't speak Thai! Very funny to me. I should have spoken to them in English from the beginning.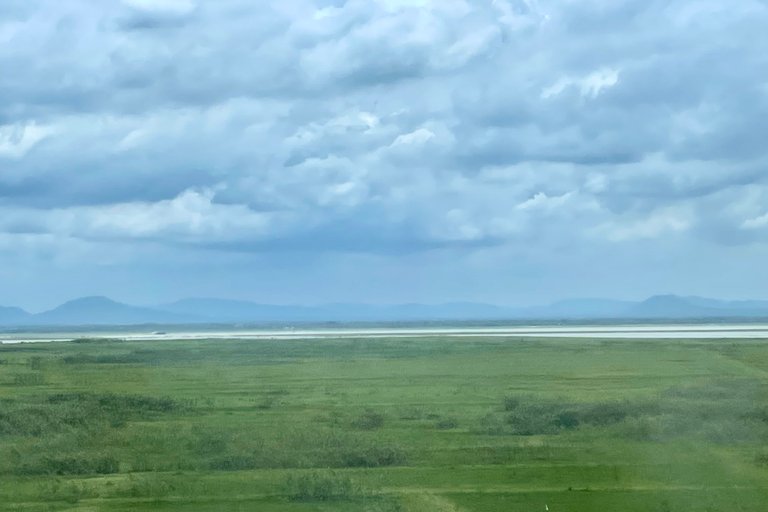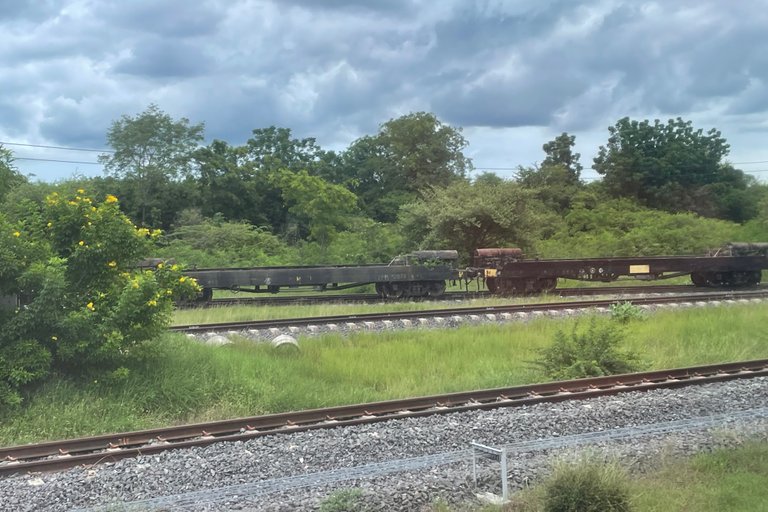 I have learned a lot about my own country by traveling on this train. It made me understand that there's a big gap between those upper middle and the working tiers in our society in terms of education, livelihood, working culture and lifestyles. The whole journey has become like a classroom to me where I could glean on the intellectual and social capacities of different tiers of people. Some passengers just reminded of some old style mafias of old films. I did wonder whether some could have secret profession as hire gunners. Some made me wonder whether they were in the secret services.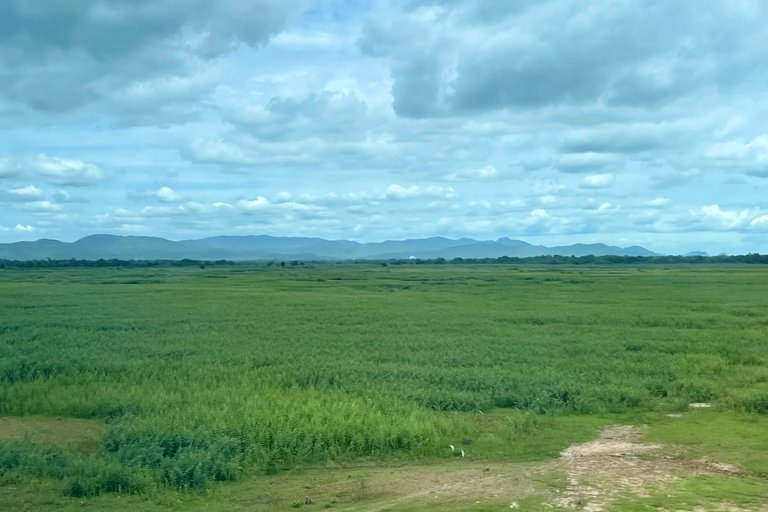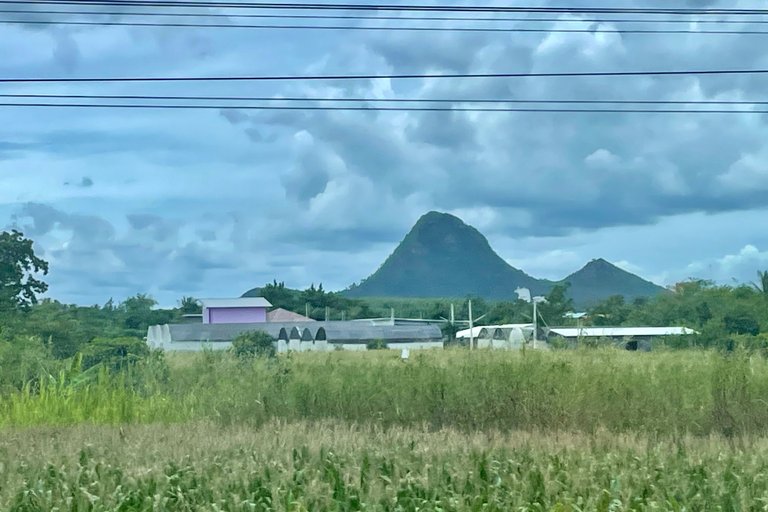 My imagination could run wild on this slow diesel train. I hope you would have a chance to travel on this slow train for a short distance one day, Ayutthaya the old city would be a good short journey from Bangkok.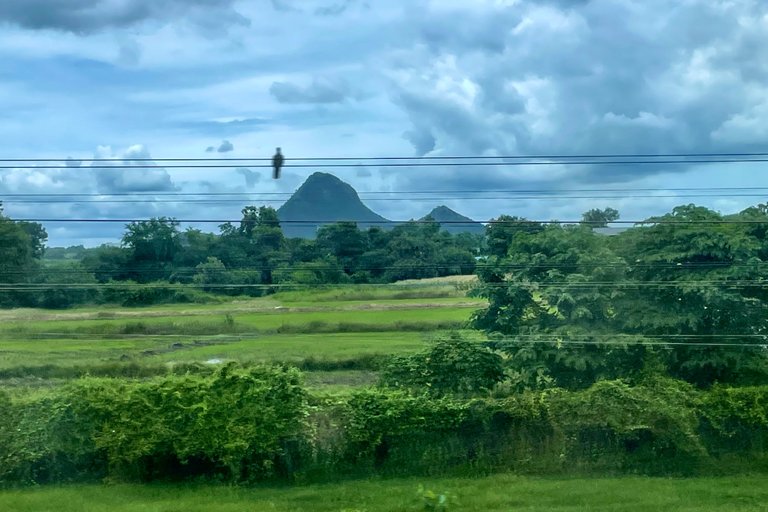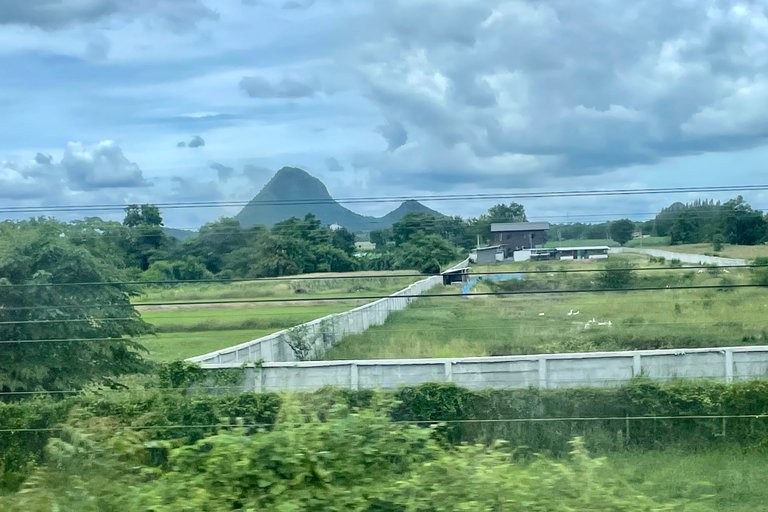 Wishing you peace, good health and prosperity.
Stay strong and cheerful.
---
---