Wednesday Walk: feeding stray cats and walking around the temple by the river.
I was glad to spot a kind biker feeding stray cats at the temple by the river in Bangkok. I haven't seen him for months but he told me he came to feed these cats every week. All the cats recognised the sound of his bike and they would run to greet him as soon as he arrived at the cat park. This biker would have fried fish to offer to these poor stray cats. I guessed he worked at a restaurant nearby so he could gather the left over from the restaurant to feed these cats.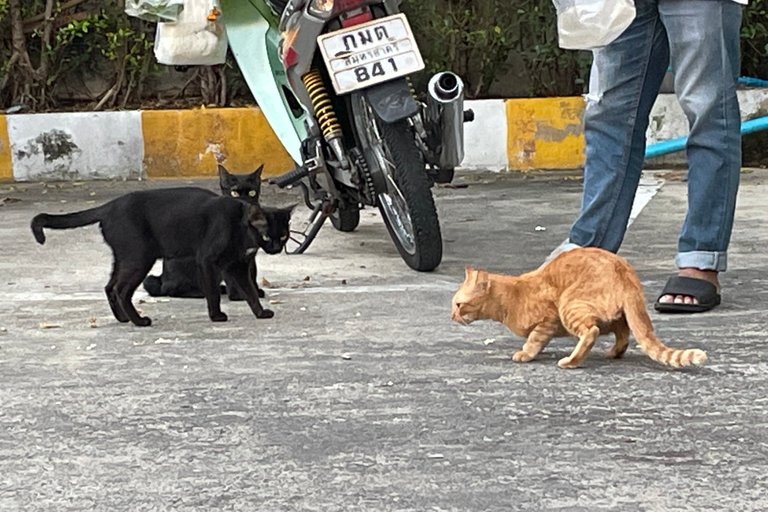 I could see that cats would suddenly ignored the dry food and waited for pieces of fried fish. He would throw small pieces of fish to each cat in a circular way so each cat would get some fish. I did enjoy seeing how these cats reacted towards the biker. They seemed to be quite friendly towards him though these cats would still keep a distance. I had to keep a look out for Kate coming cat and notify the biker to give the late comer some fish as well. Sometimes he brought two fish so each cat had quite a big portion. They looked so happy and contented after their fried fish snacks.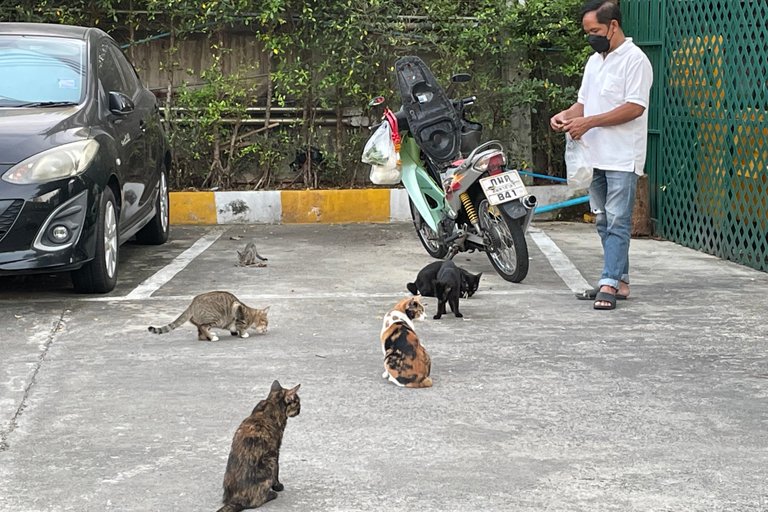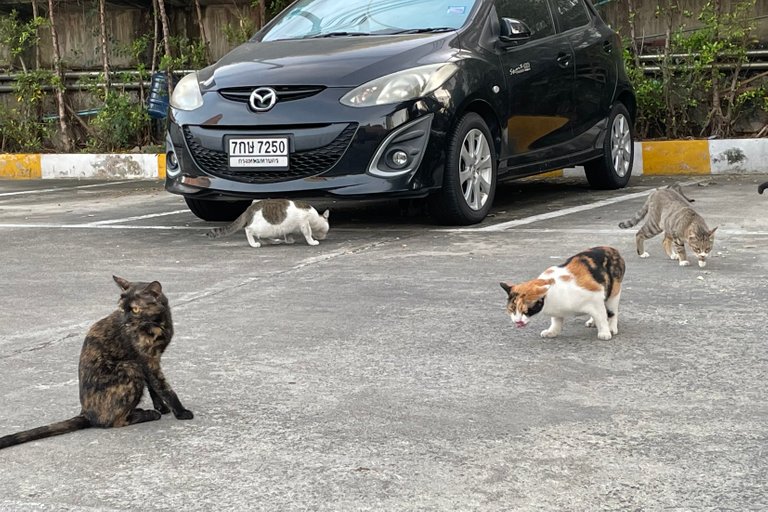 Knowing that there would be some kind people who came to feed these stray cats from time to time, I was assured that these cats wouldn't starve to death. However, there would be no guarantee that these cats would be fed everyday. Only those cats living around three skinny monk's quarter would get done cat food once a day. That's probably why these stray cats were quite excited whenever they heard my footsteps. The skinny monk only gave them dry vat food whereas I always fed them wet food together with high grade dry food. All the small kittens are growing up fast and they were no longer afraid of me.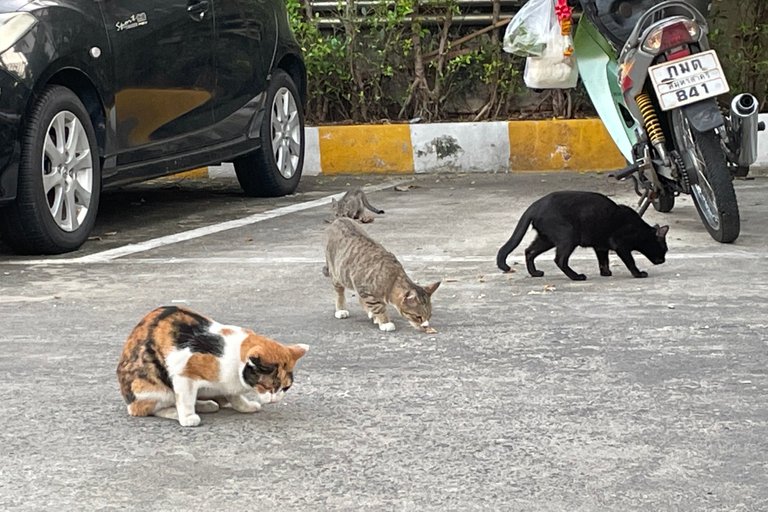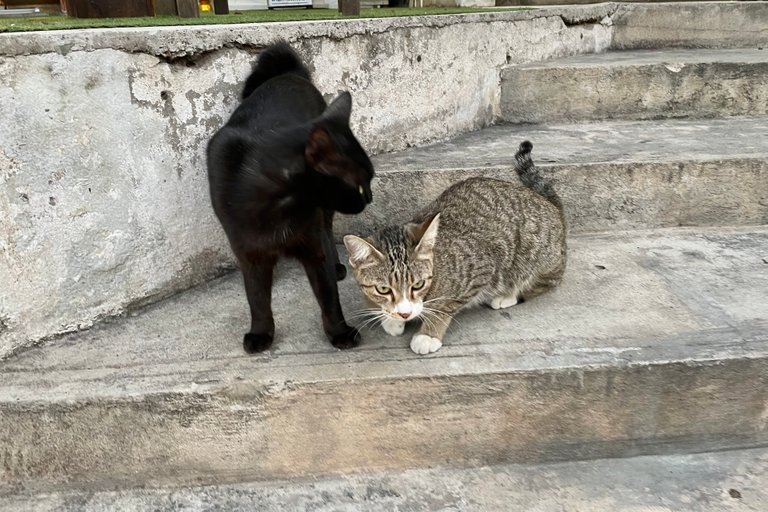 After spending some time watching these cats and the kind biker, I went for a walk around the temple to see the river. I was surprised to see many young novices and monks busy decorating the area around the river. There was a sense of lively excitement among these busy novices. The temple was preparing to organise a ceremony for public participation for the first time after the long lockdown.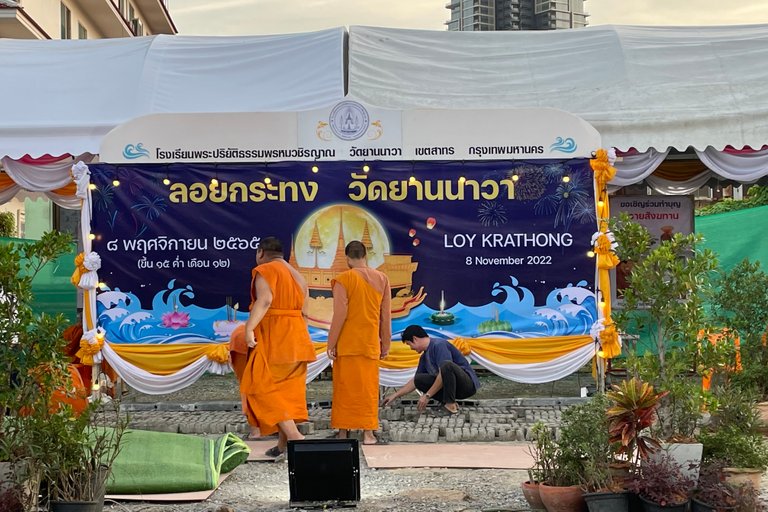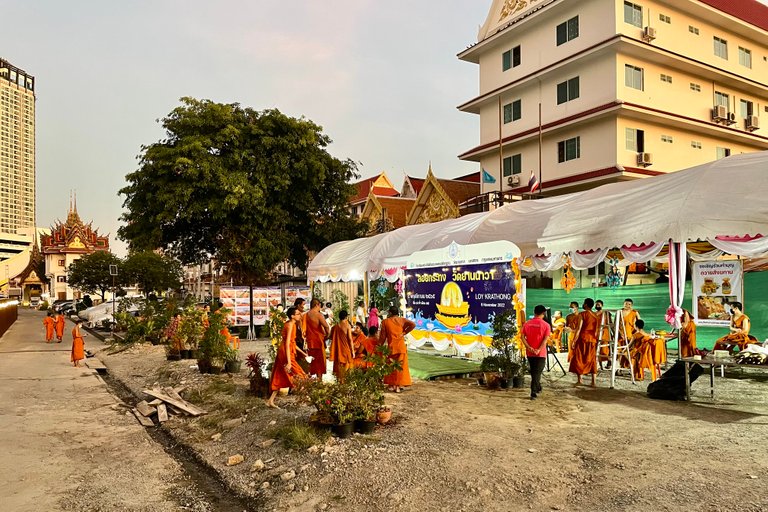 Things started to get back to the old routine of yesteryear's. During the plandemics, monks and novices kept to themselves in their rooms so the temple looked as if all monks had been abducted to the moon. I was glad to see the usual social interactions among young novices again.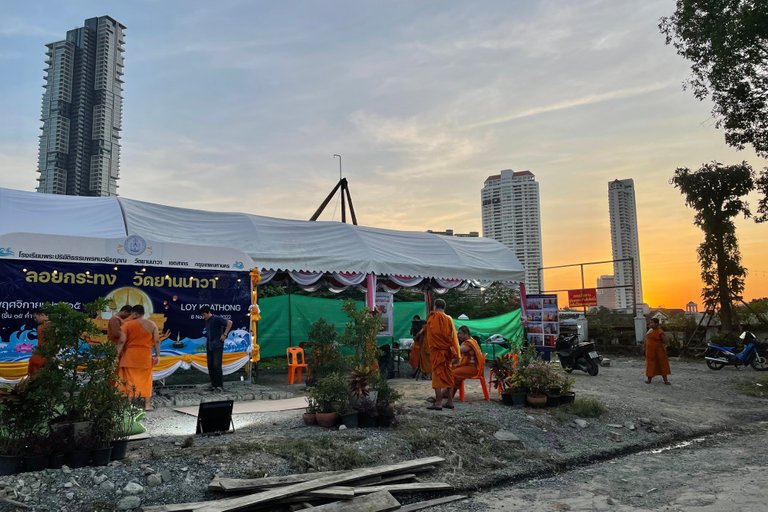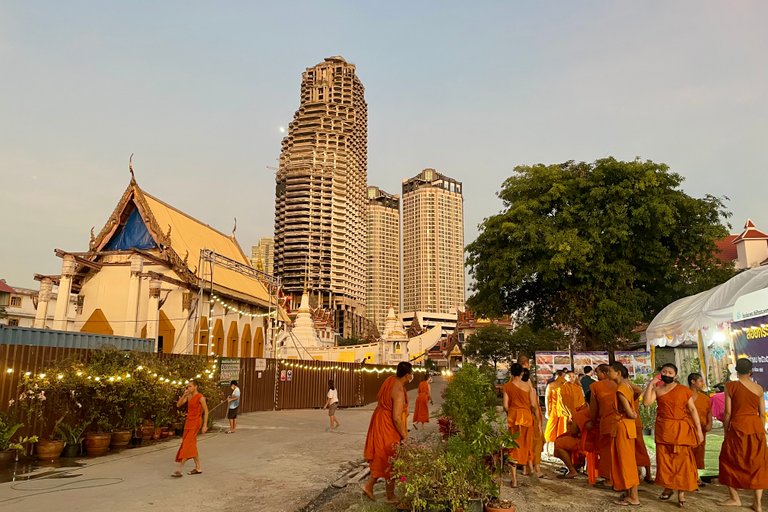 The sunset by the river could be quite beautiful on a bright day with clear sky. More tourists' cruises have started operating along the river; some express boats also commute tourists between the big shopping malls along the river. The colourful lightings on the evening cruises and skyscrapers along the river made the atmosphere more cheerful and conducive to go out for partying.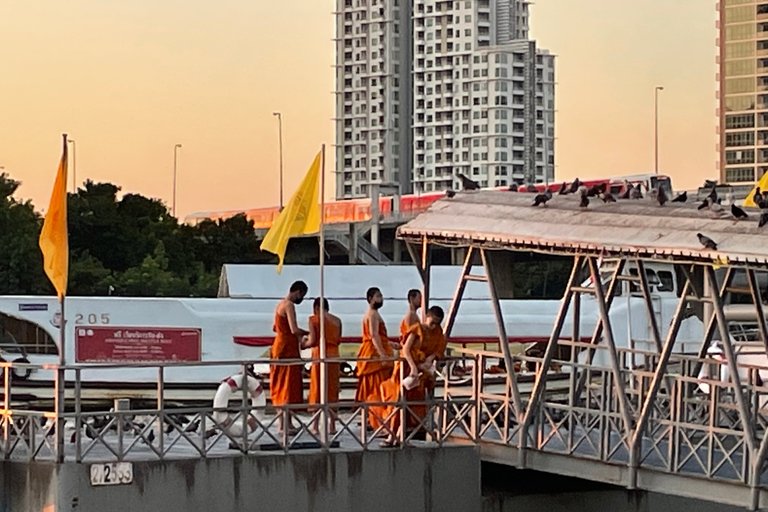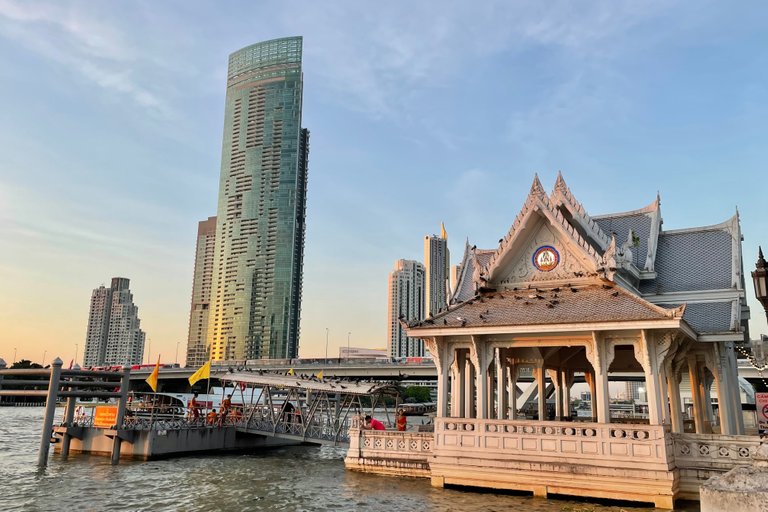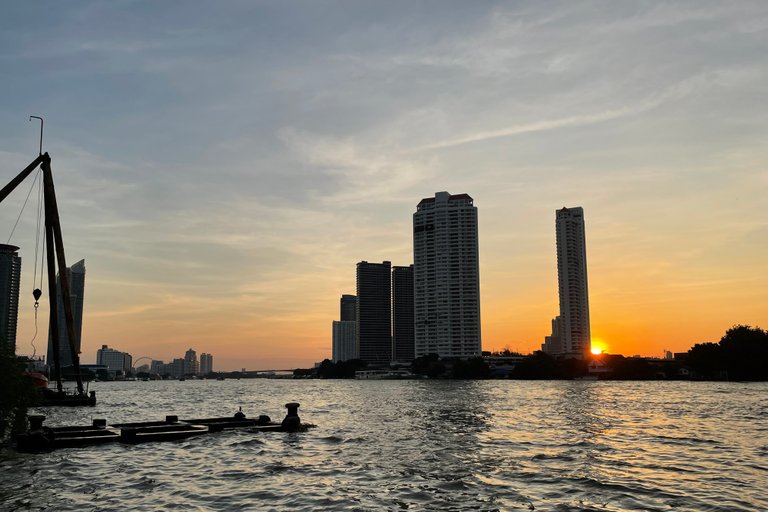 But I had to get back to other cats that didn't have the fish snacks from the biker. Some cats had their quarters by the big trees near the river and others lived in the other corner of the temple. I had to feed these six cats before I could leave the temple with peace in my mind. It's crazy how these small creatures could make me feeling quite concerned for their well being.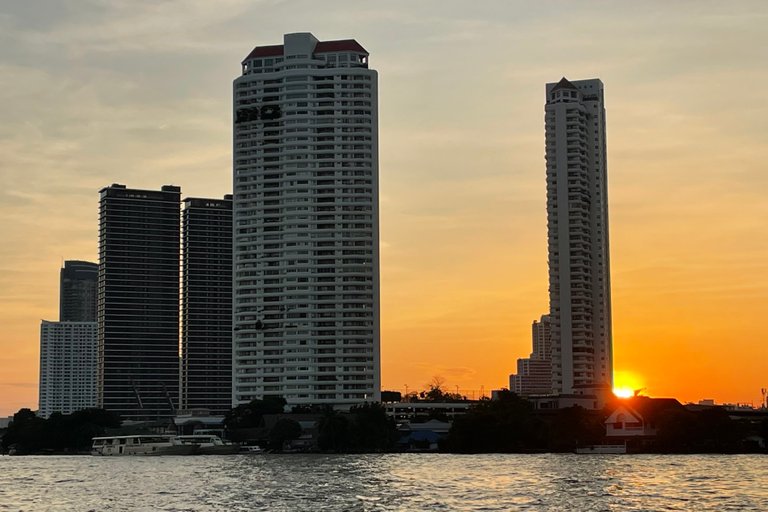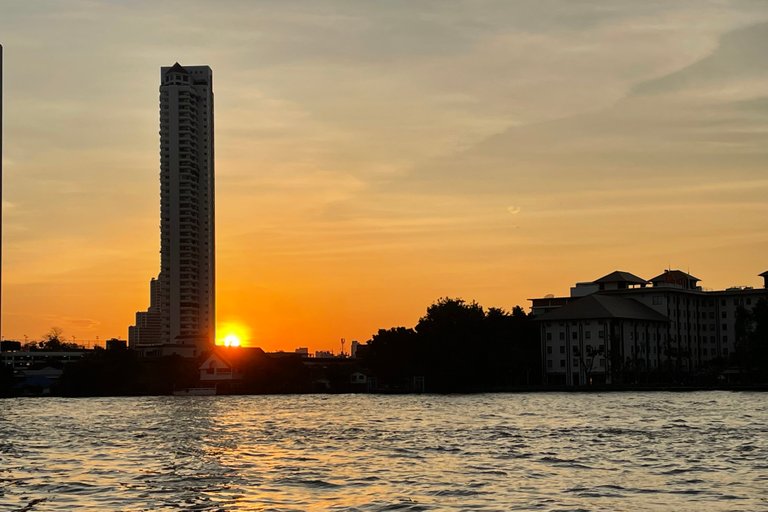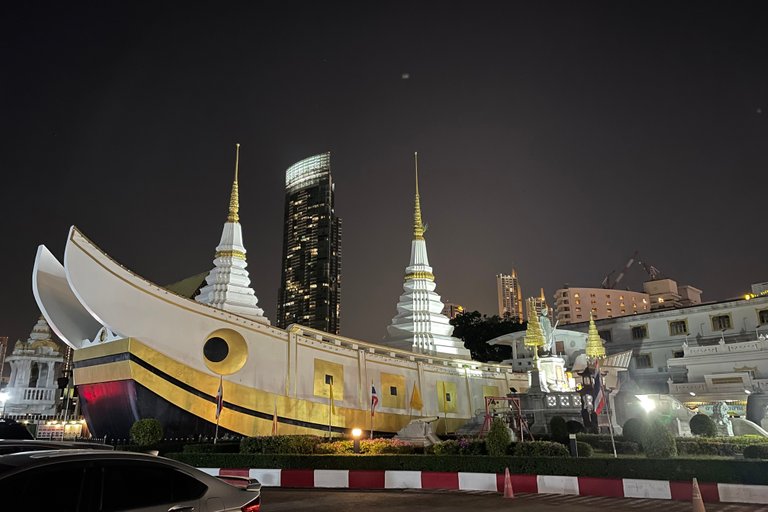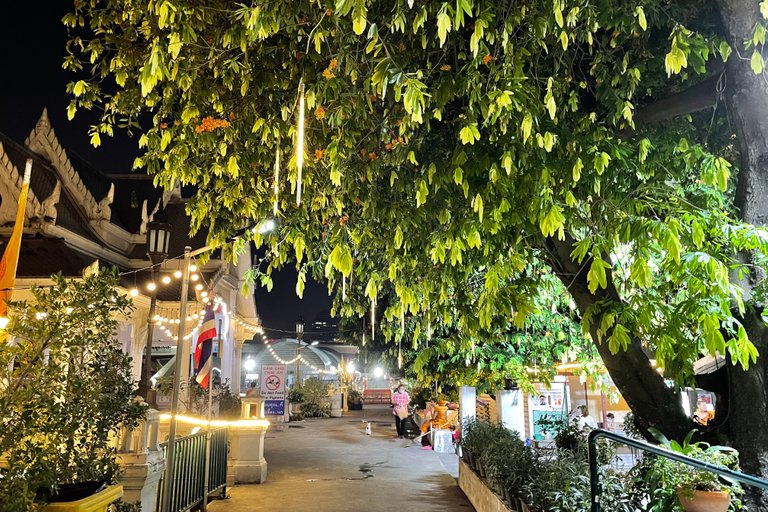 I knew they always waited for my return with the yummy wet cat food or special canned seafood for them every week. So, I just pray and hope that I would be able to continue to feed these friendly temple cats for as long as possible. Some old cats had disappeared and my two favourite young cats were gone without any traces. I hope that people would drive slower and more carefully in the temple.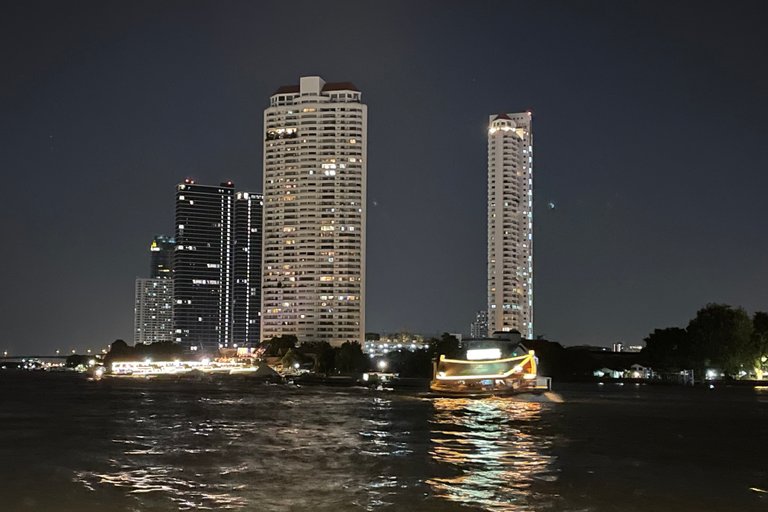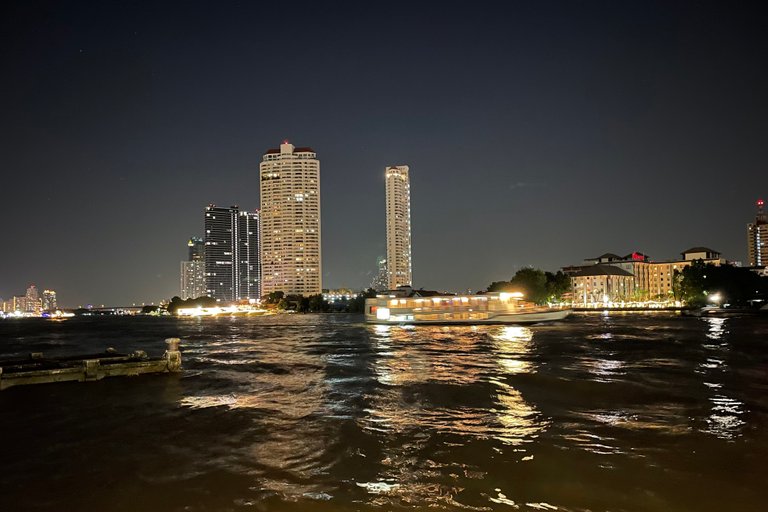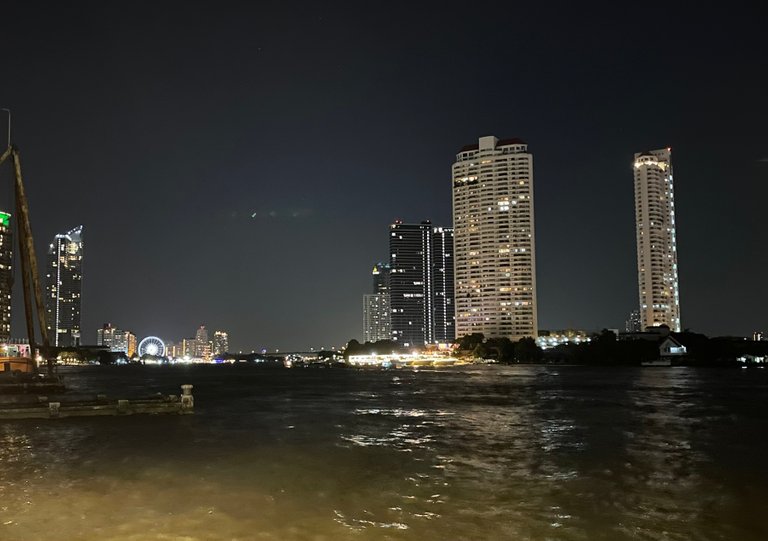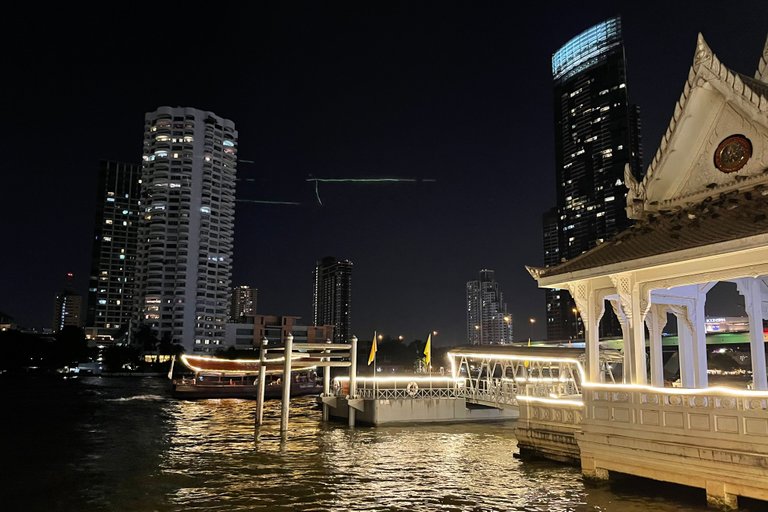 Wishing you peace, good health and prosperity.
Stay strong and cheerful.
---
---