Wednesday Walk: visiting my neighbour who just came back from America.
I heard that the other rich neighbour has just come back from Texas in America. The lady owner of the big new house came back alone, her husband and niece would be arriving before Christmas so they wold have a family reunion in Thailand. This lady is the sister of my next door neighbour who has lots of cacti on her garden. Her younger sister went to work in America as a young graduate and met her sweetheart in America. They got married about thirty year's ago. She came back home to build a big house for retirement. Her American husband could speak a bit of Thai language while the niece wanted to live in Thailand when she grew older. These were the details I got during their previous visit two years ago.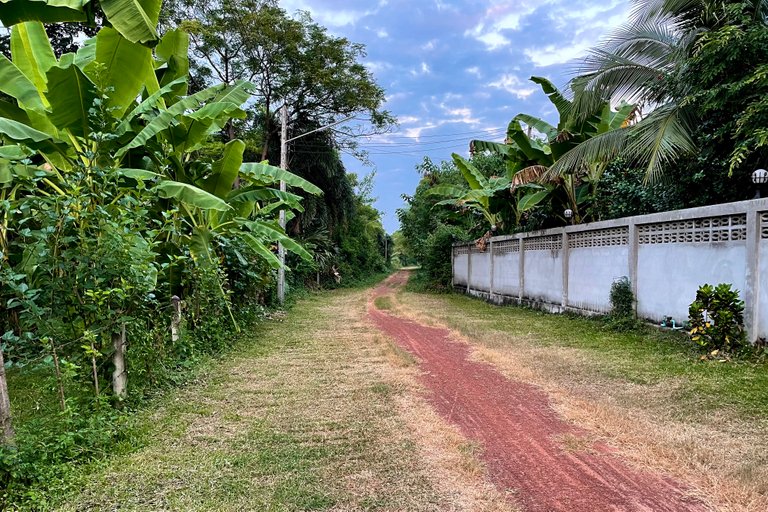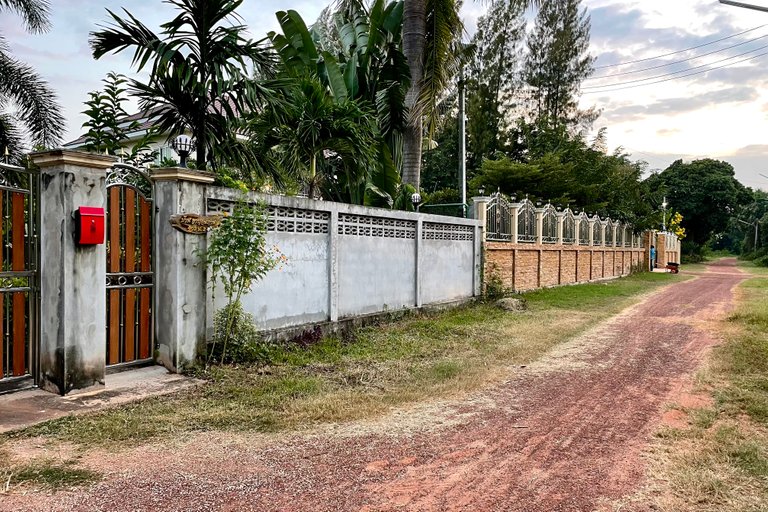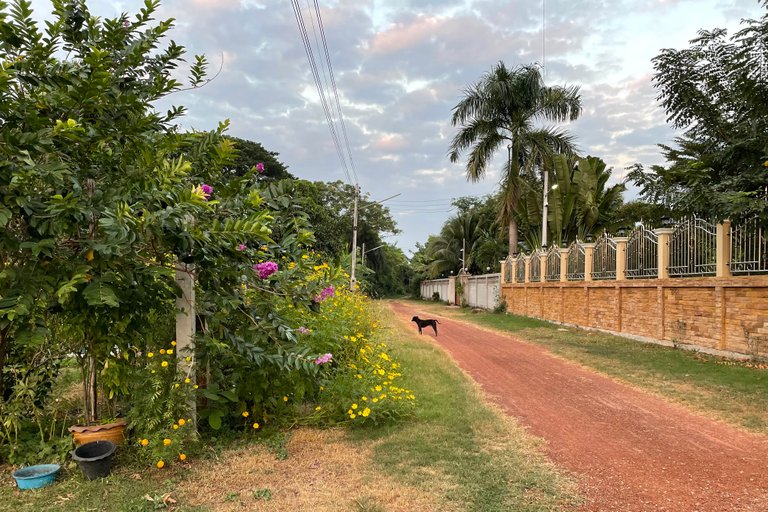 I was quite curious to learn about her big garden in Texas house. She complained to me last year that the unexpected snowfall had destroyed all her plants in the garden. So, I took my bicycle and headed along the dirt road towards her sister's house. The afternoon sun was just pleasantly warm and not too stifling. I cycled past the old deserted cottage whose garden had been recently tidied. There used to be a big snake under the big hole of the hut. That's why all the puppies disappeared and the mother dog was very disturbed and upset.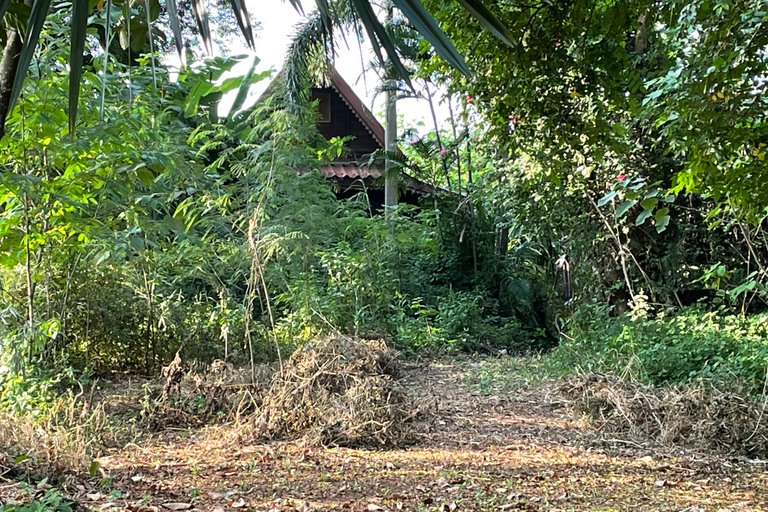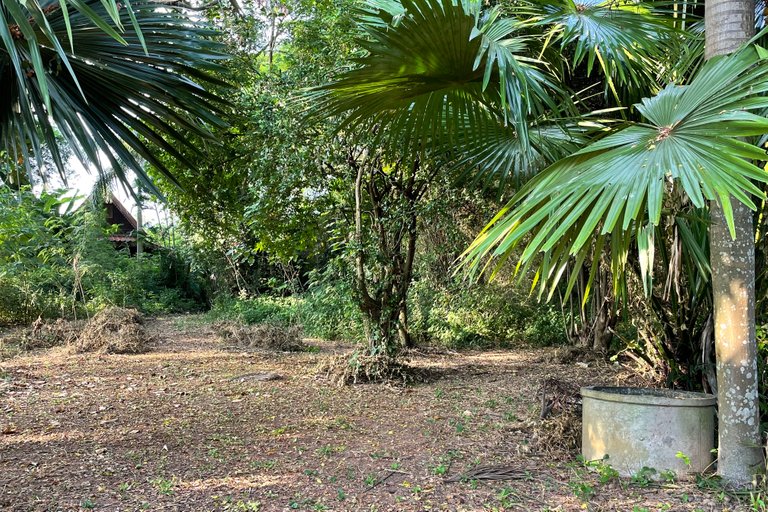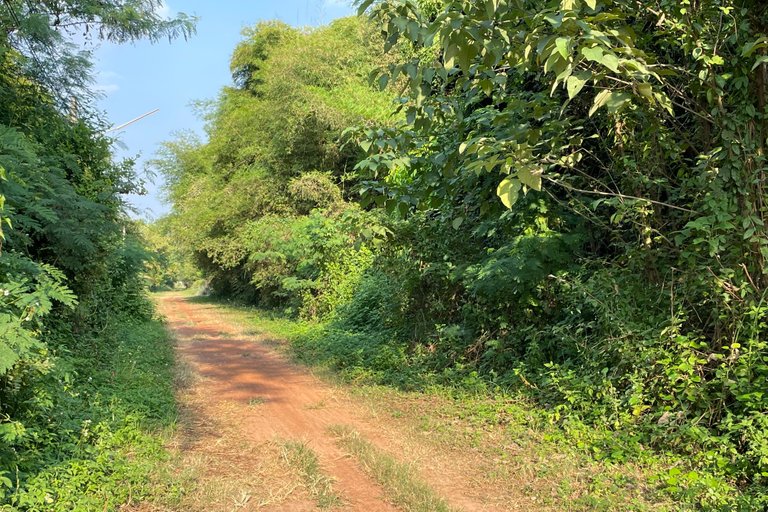 Luckily the old gardener found out what had happened and he took the mother dog back to his house. These days, the cottage was abandoned so I hardly went in that front yard and cottage any more. In the past, I could sense that I was never alone in that cottage, but the presence there was quite kind and welcoming. But things have changed so much after the lockdown; the vibes there weren't as friendly as before.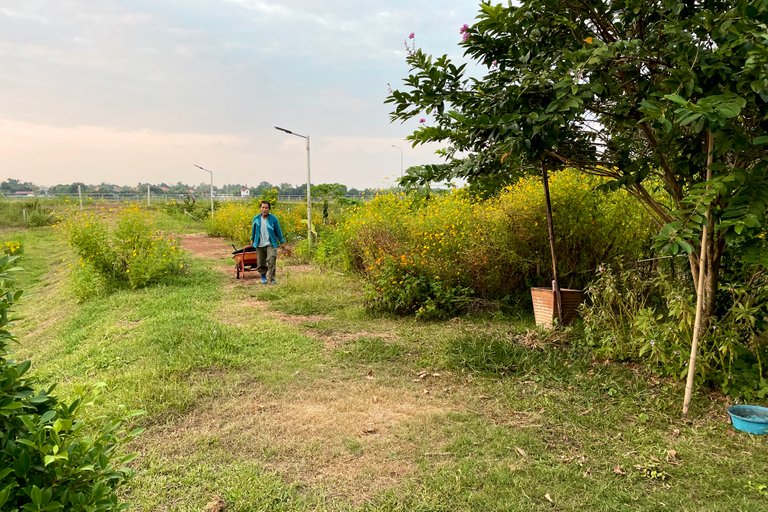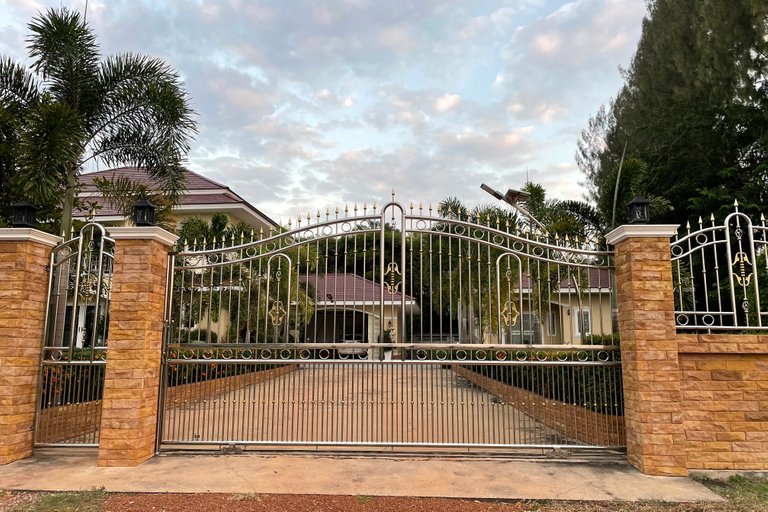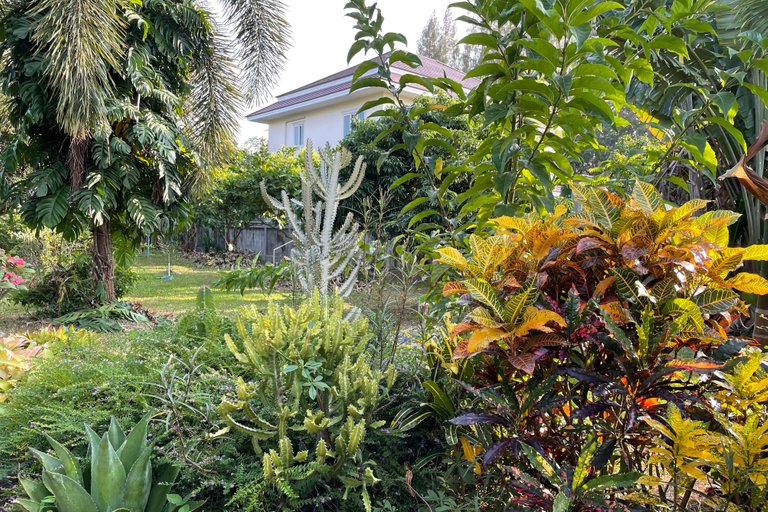 This neighbour could communicate in English fluently so we sometimes talked in English on emotional issues. She was quite petite for a Thai lady; perhaps it was her height which made her look very tiny and slim. But her character was the opposite of her small physic as if to compensate for lack of physical presence. Her self-confidence was verge on becoming dominating and bossy. However, her kind heart and love of nature seemed to have polished all the rough edges. We could communicate in a more straightforward manner as she knew I was very westernised culturally.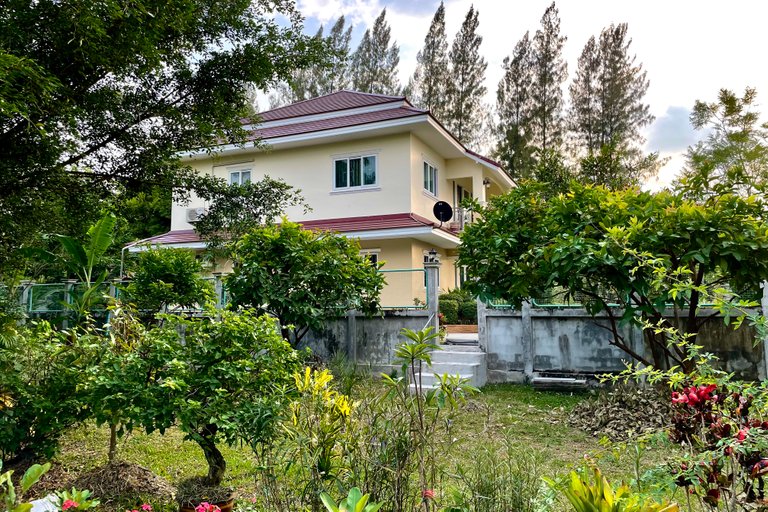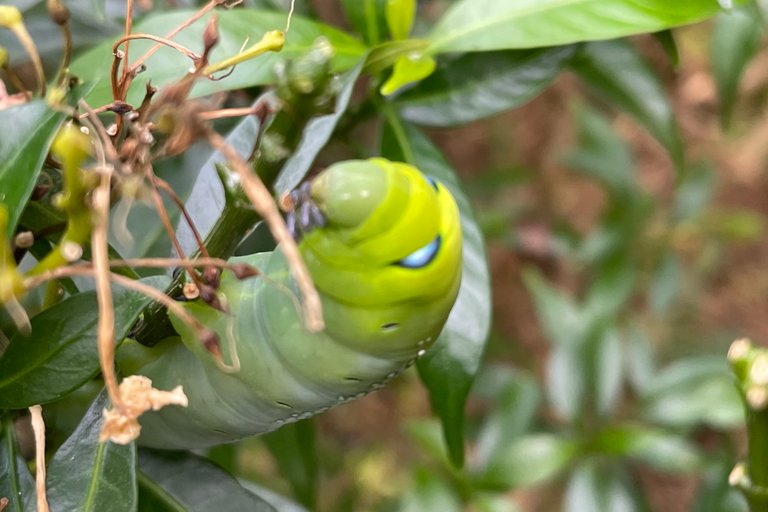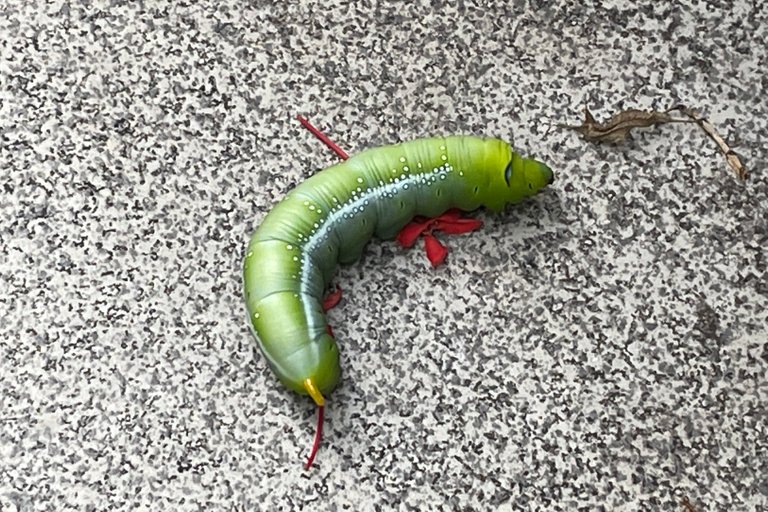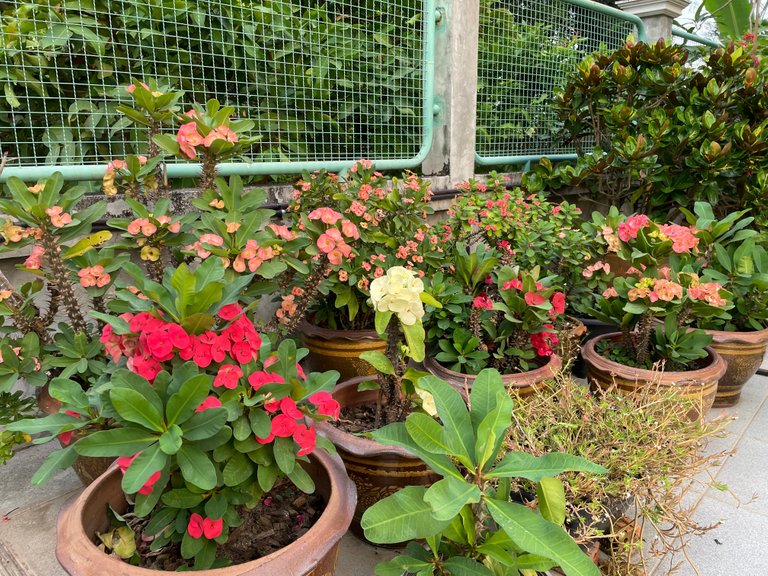 She told me that all her plants in the house in Texas all perished under snow and frost. She had to buy new plants and remake the whole garden. Being very wealthy, she could buy very expensive plants from Madagascar! She was definitely crazy about plants and gardening so she was ready to spend lots of money on her favourite plants. I asked for a permission to have a good look at her garden and take some photos.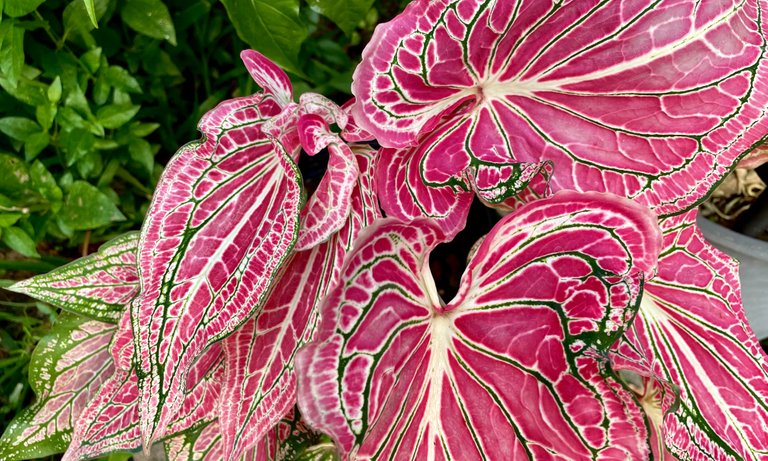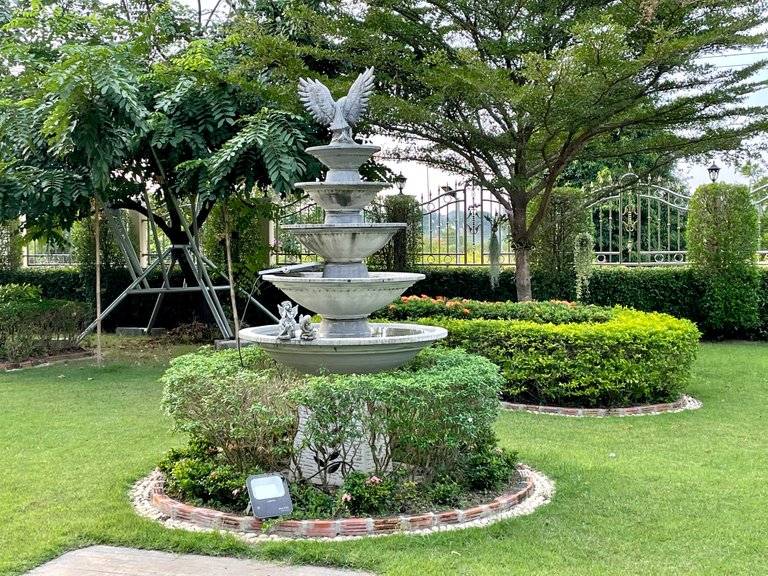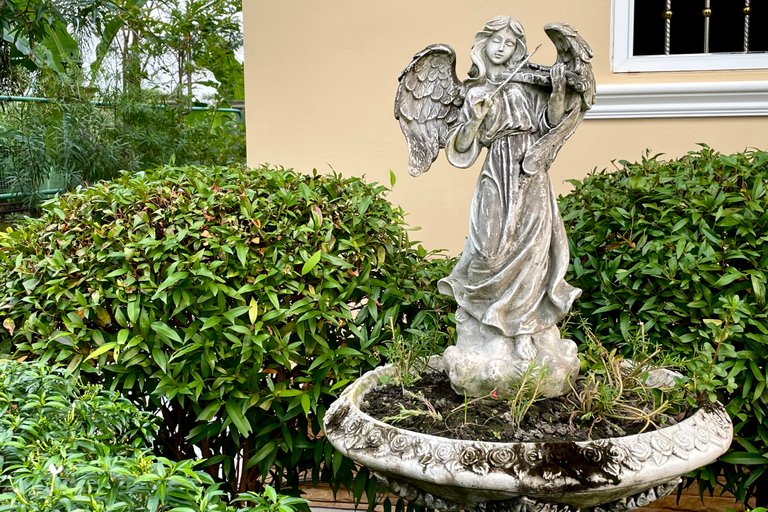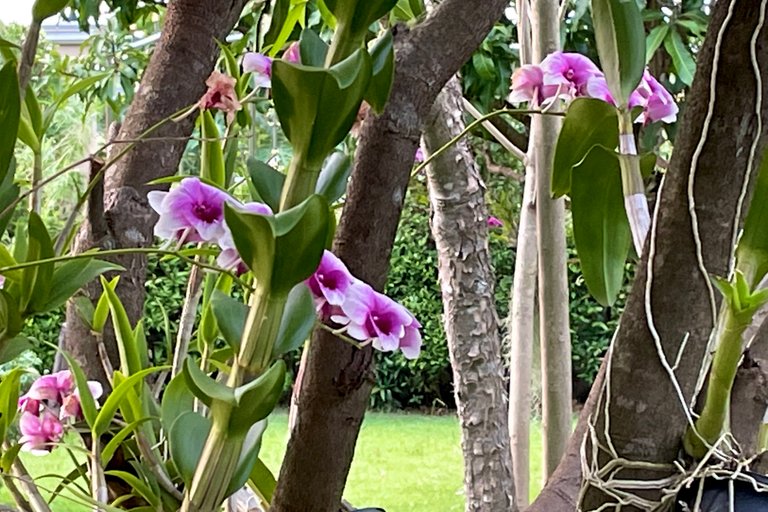 While she was showing off her new plants, the tiny lady found two big green caterpillars munching on nice juicy leaves. She had to get rid of these green aliens; I wondered why the birds refused to take these as their snacks. The prices of the trees she had in her garden made me suspect that she had been conned by the vendors. The prices in Thai currency seemed so cheap to my neighbour as one dollar gave you thirty-six baht, in local currency.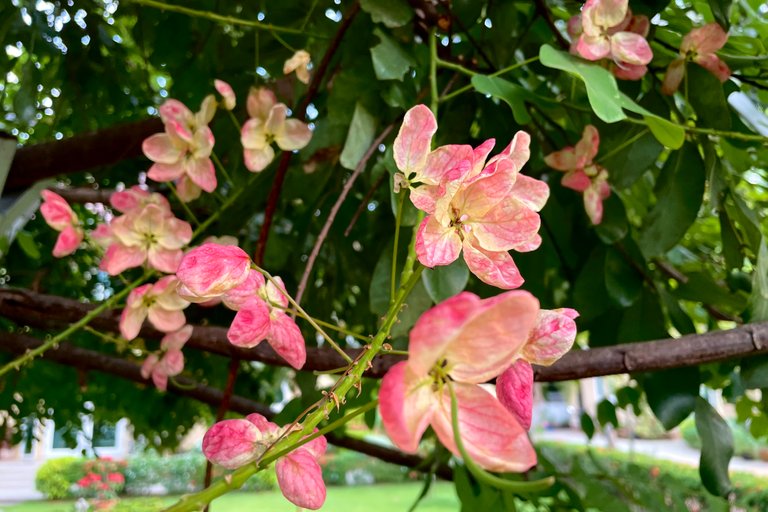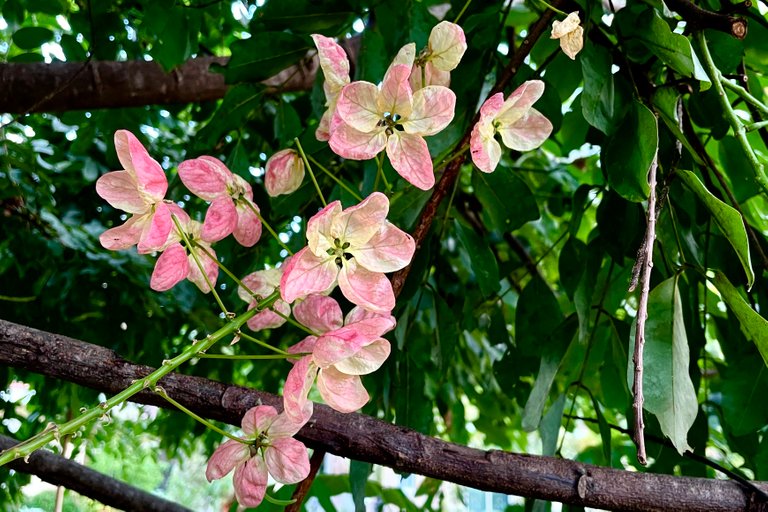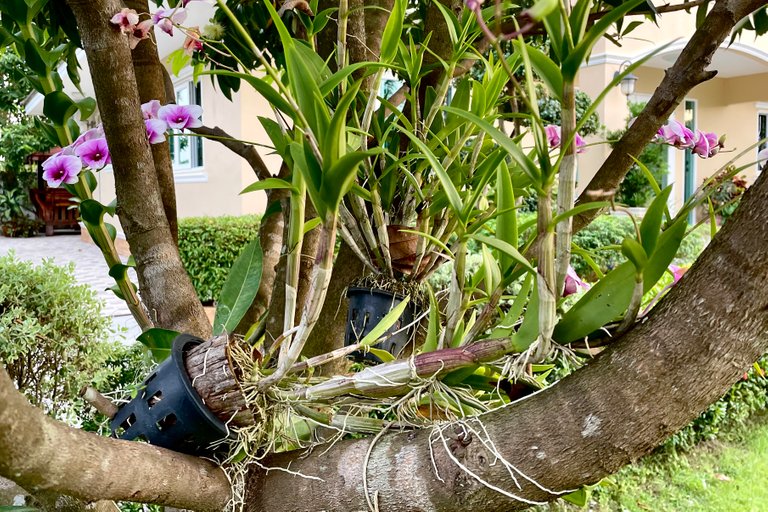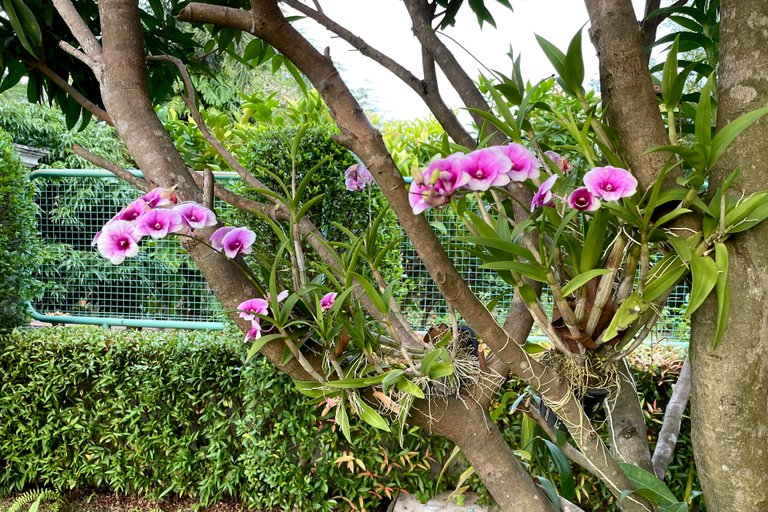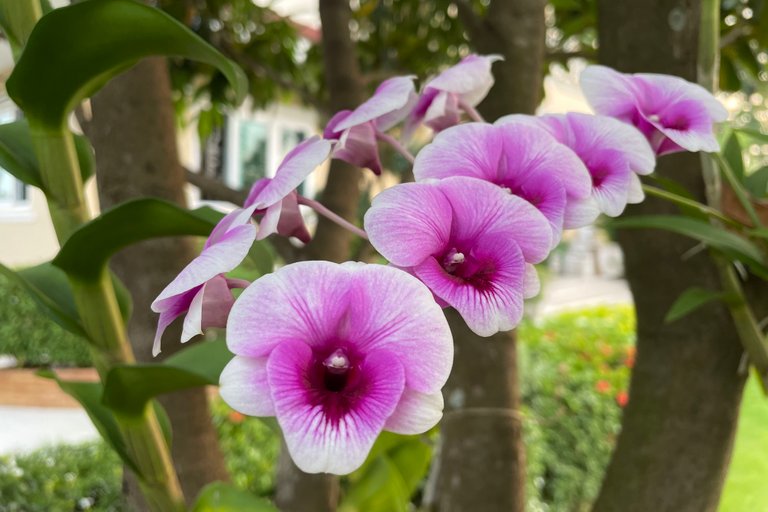 The design of the garden was quite similar to her garden in Texas. There would be a fountain, decorative statues, several fairies and two lion statues to guard the front door. But she could acquire more rare forest trees for her garden. The tree with pink flowers was very expensive as it's a rare tree; most of these trees had yellow flowers. She showed me her blooming dwarf orchids which seemed to be doing very well on tree trunks.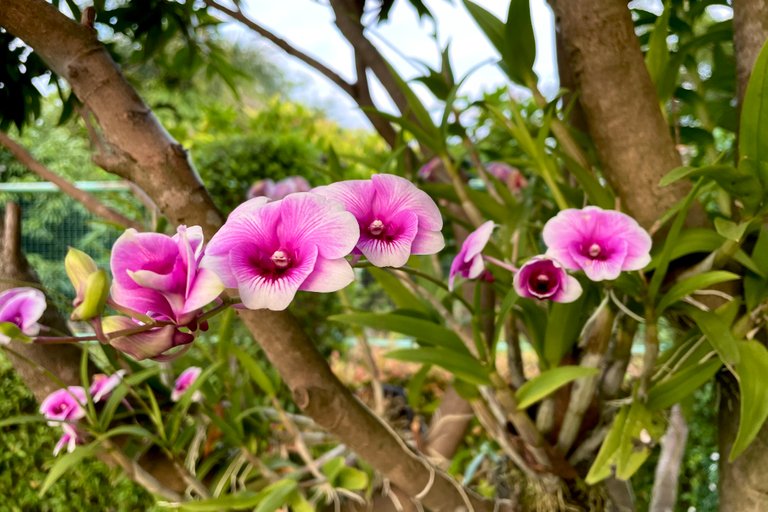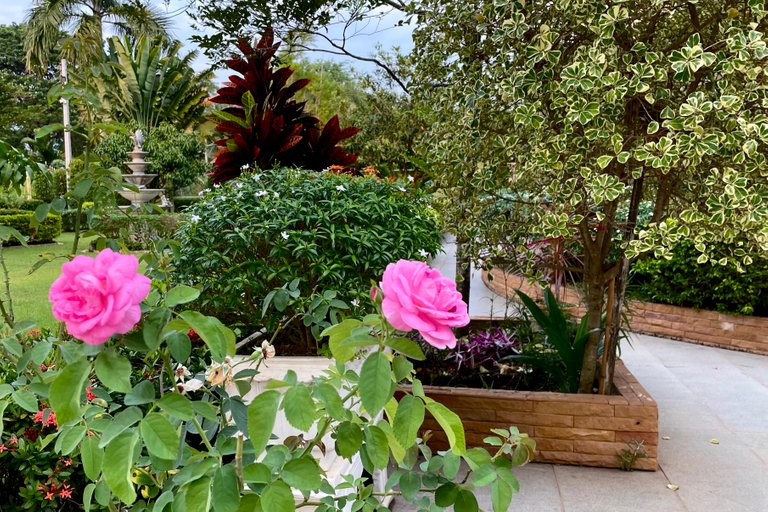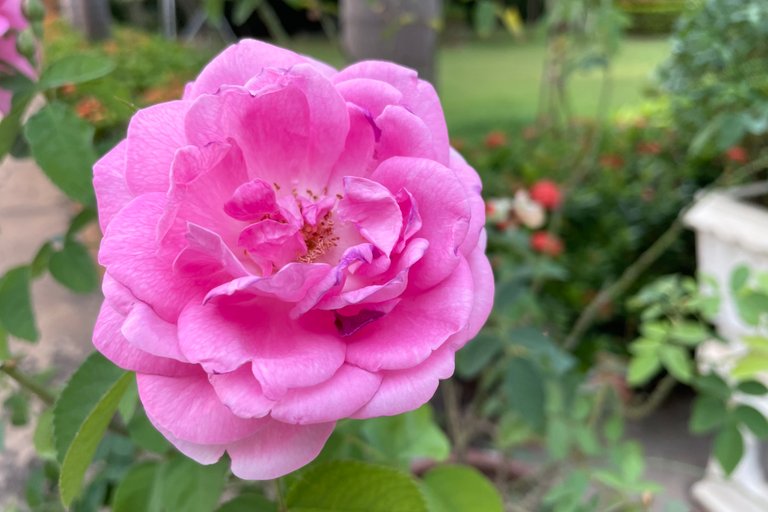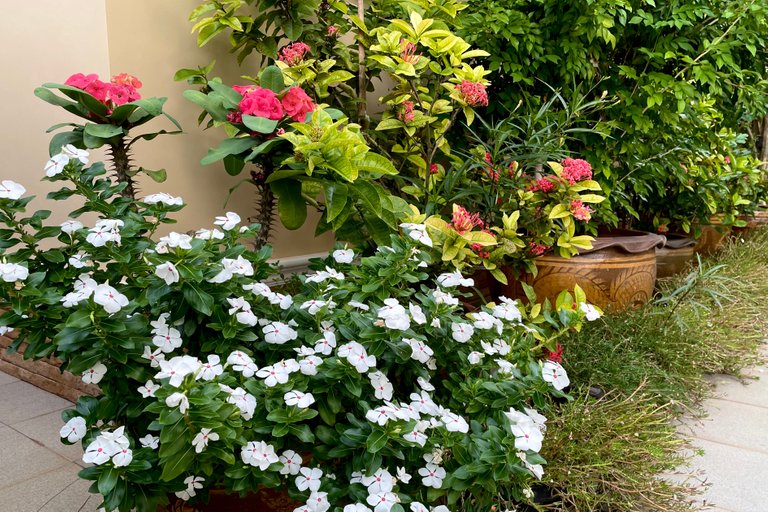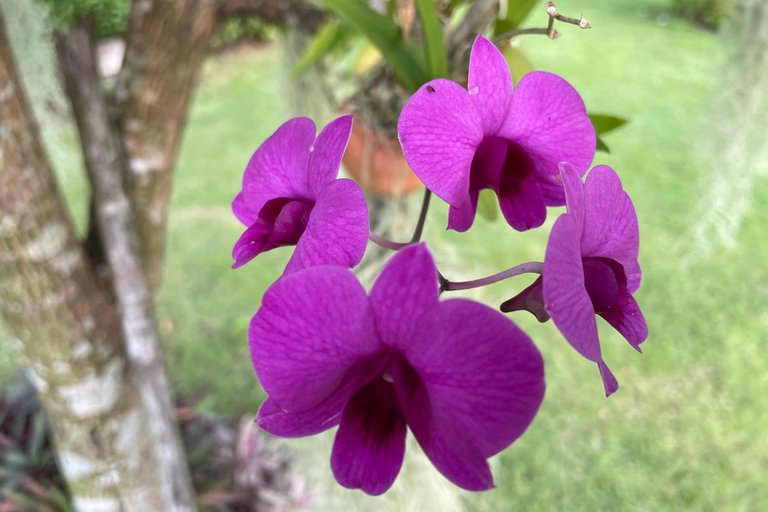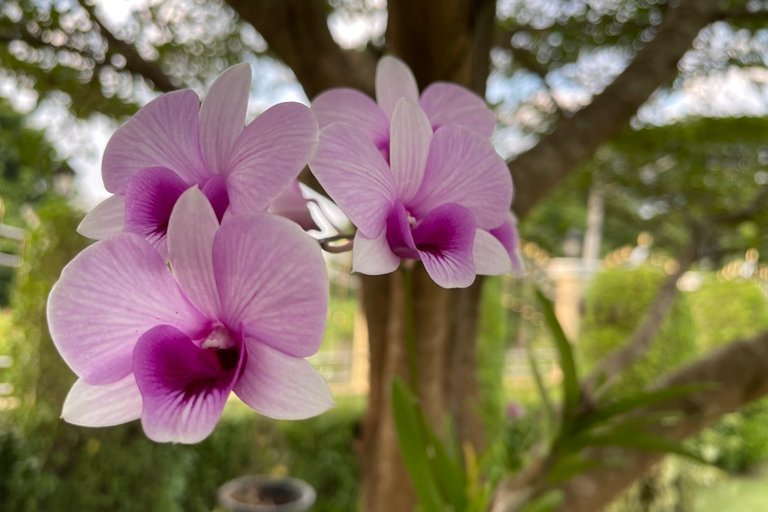 The gazebo at the back of the house was made of teak wood with several orchids hanging around one side. Lots of flower pots surrounded the gazebo and the backyard. She really spent a lot of money of big earthen flower pots instead of planting all the foliage shrubs in the soil. She had the whole backyard covered in tiles which was easy for looking after during the rainy season. Shoes won't be muddy while walking around her garden on rainy days.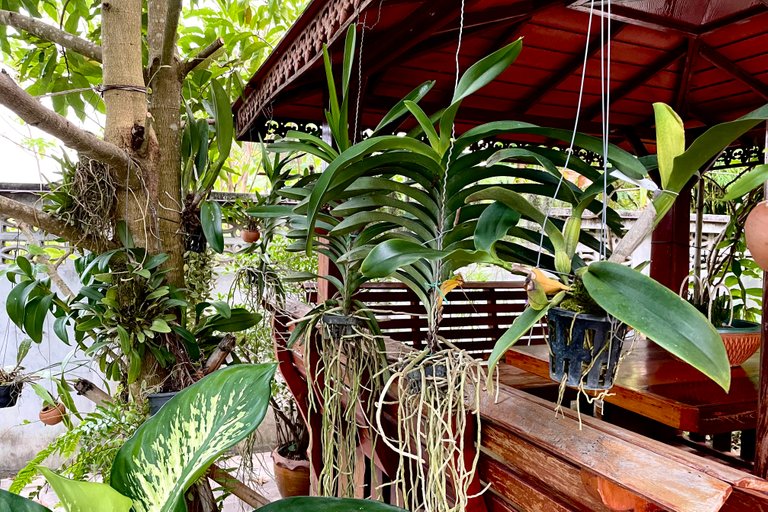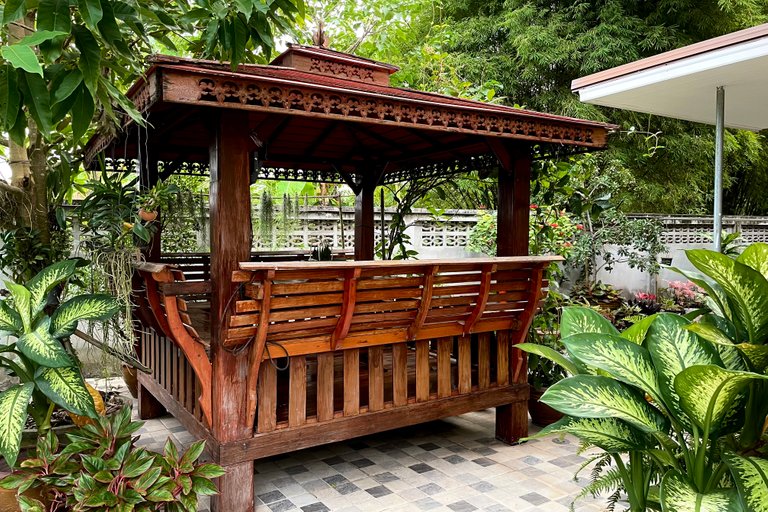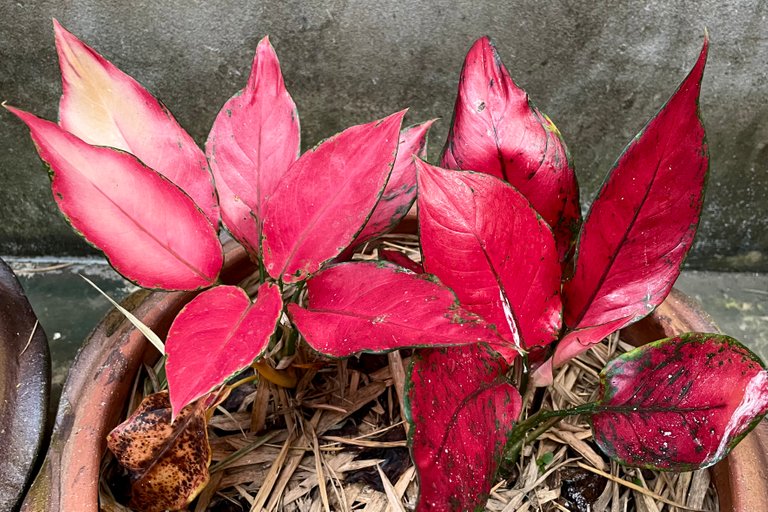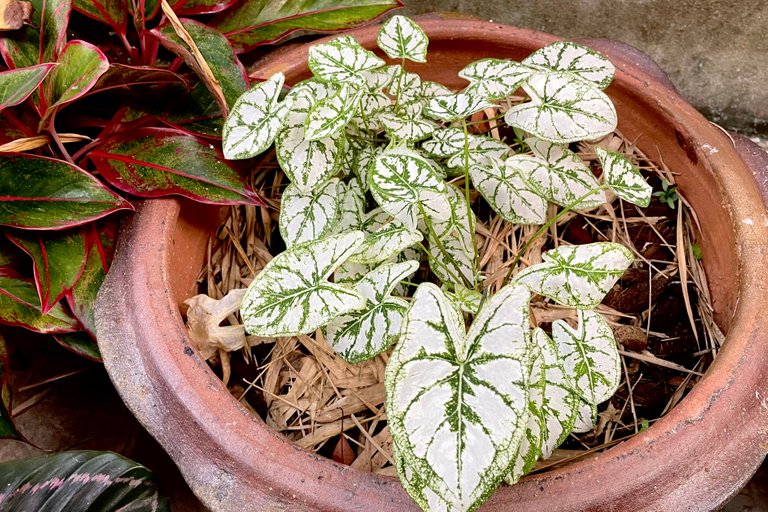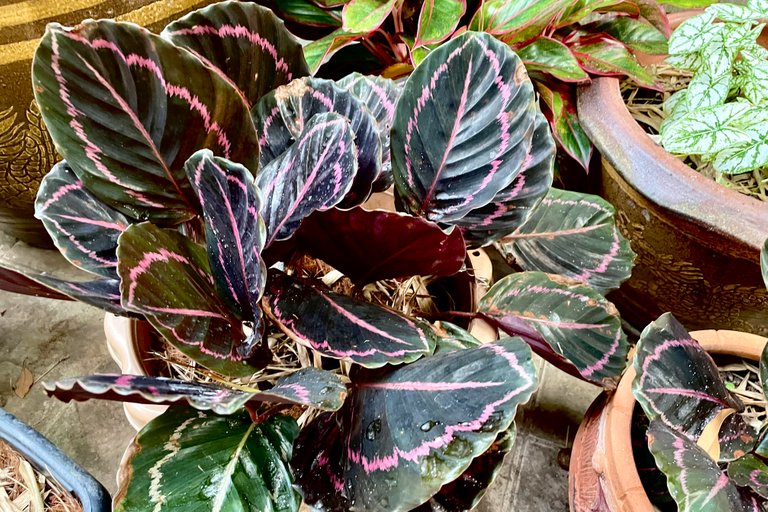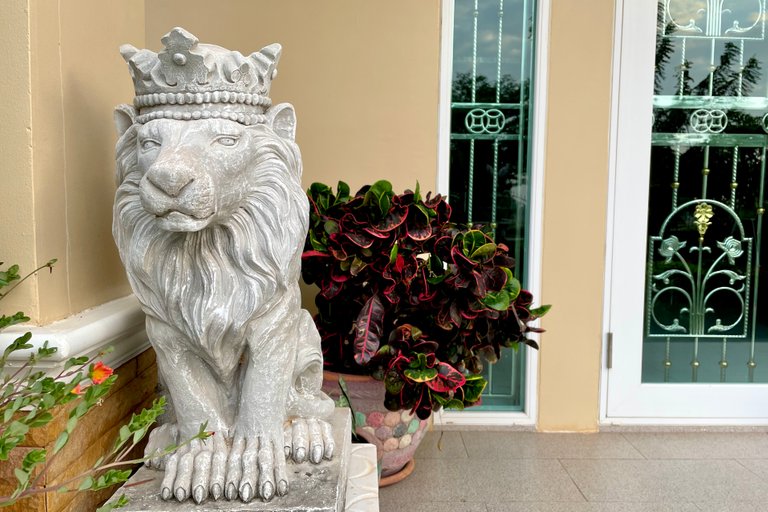 This house had a very nice view of the river from the veranda of the upper floor. Her gardener had planted many lemon trees and various mango trees on the garden next to the waterfront. There were also some banana plants and lots of yellow flowering plants including marigolds. I could see the changing colours of the sky telling me the impending sunset. So, I had to take leave of my visit and cycled towards the riverfront as quickly as possible.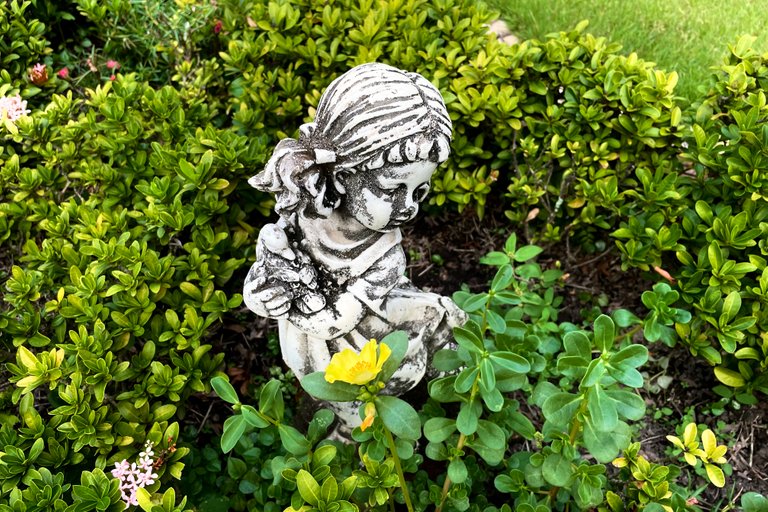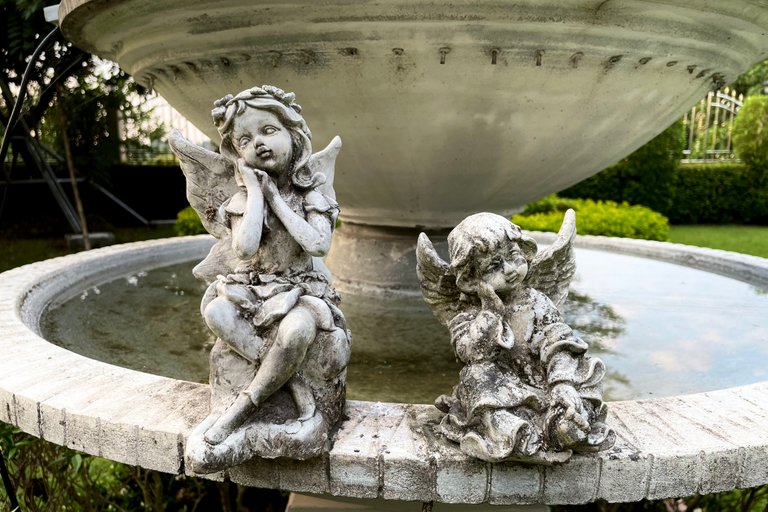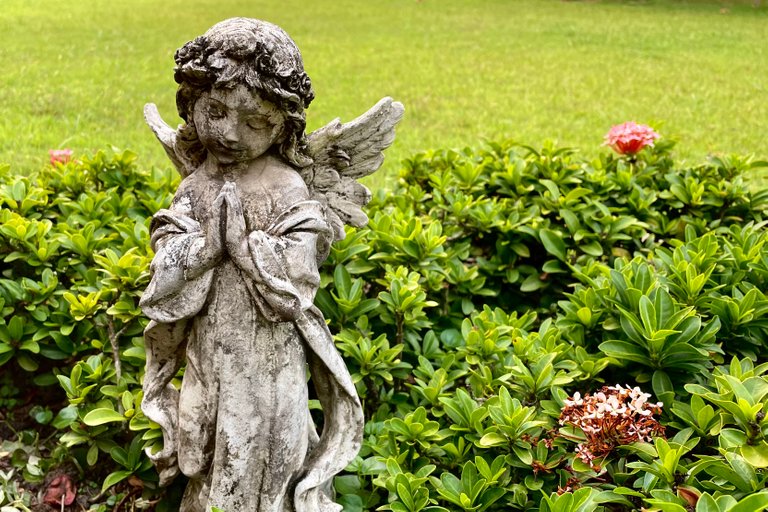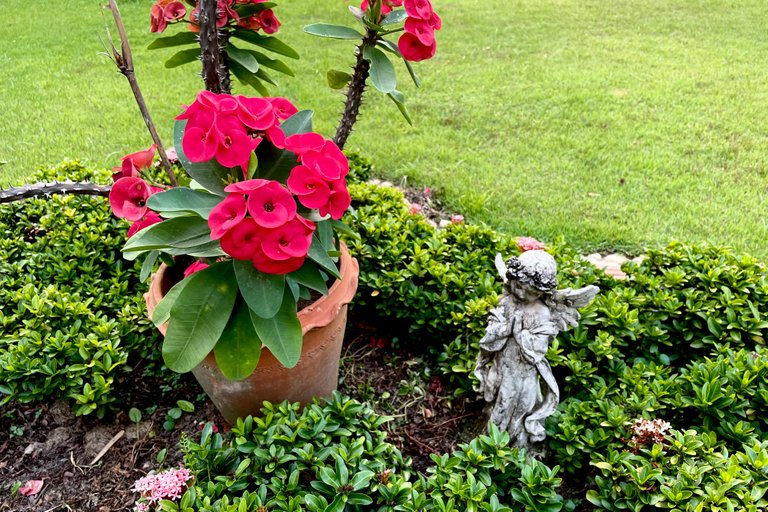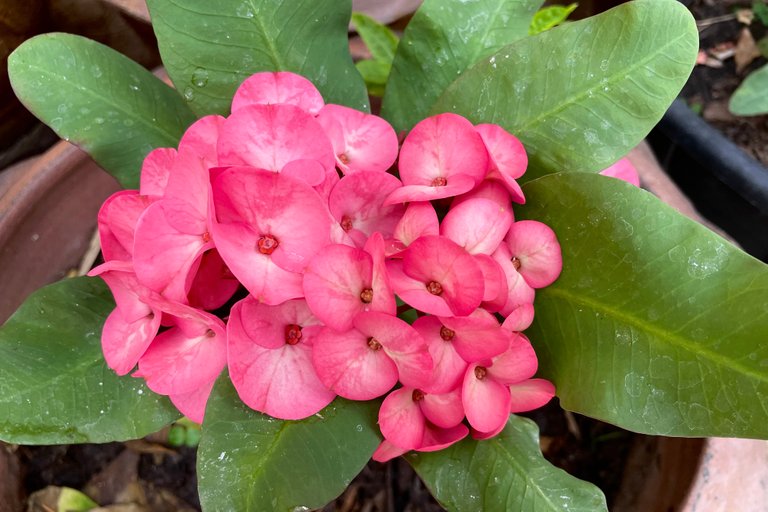 The clouds were thick and dense in the sky but the sun was trying hard to peek through those layers of clouds. The river was running fast and quietly as if there were some Nagas (water snakes) making haste on their journey to the south of the river. I had my brief contemplation by the river before getting back to feed my orange cats in the evening.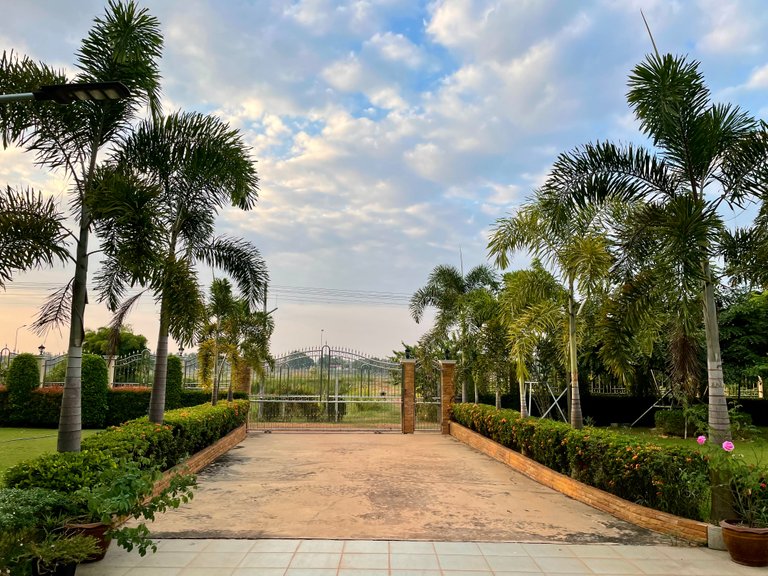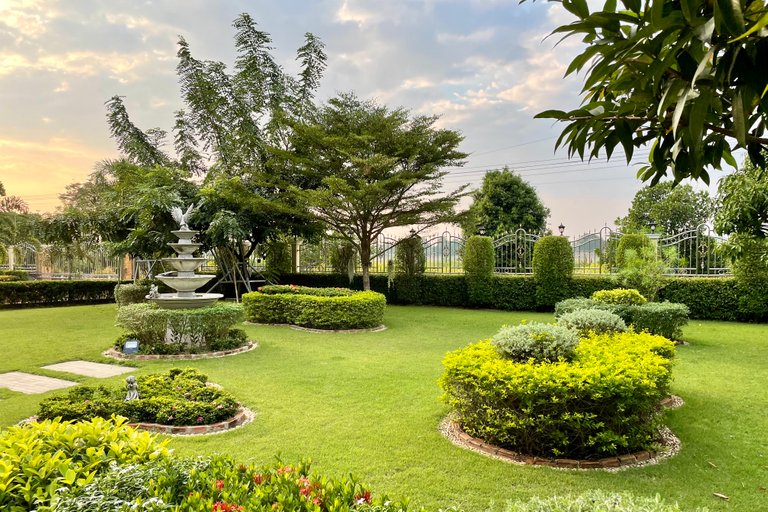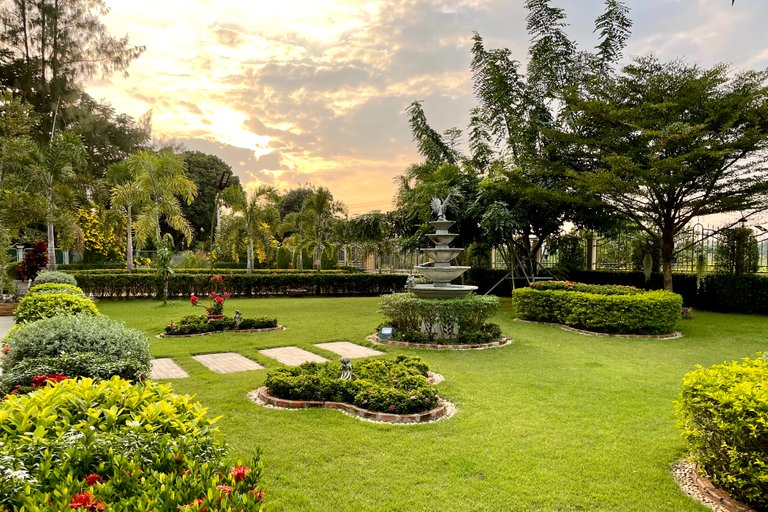 Wishing you peace, good health and prosperity.
Stay strong and cheerful.
---
---