Introducing Daily Giveaways in the Rising Star Discord Server!
Ladies and gentlemen, boys and girls, Hivians of all ages, welcome to my blog post!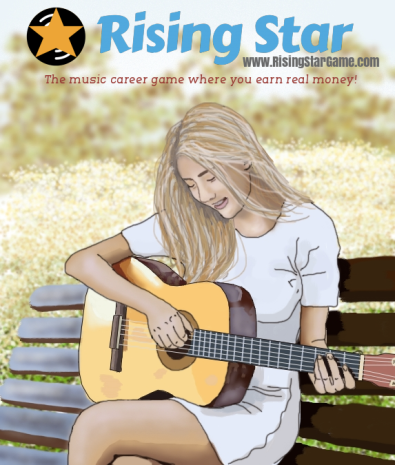 In this post I will talk about a new addition to the Rising Star discord server in which I had worked with @atomcollector aka Jux, the founder and creator of Rising Star Game.
So what is this new addition? You can now choose your own roles in the Rising Star discord without any requirements! Some people might think "eh so what, many discord servers have roles but I don't see any benefits." Well, in the Rising Star discord, we are also introducing DAILY giveaways based on the roles you choose! The roles will automatically be added to your discord profile once you've chosen your role. Here is a quick peak of what is looks like: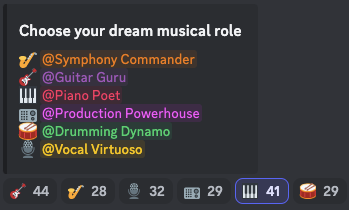 So how am I able to get one of those roles in the RS discord?
Just hop on to the Rising Star discord, go to the channel called # choose-your-role and pick any one of roles shown in the picture above.
(Note: You will only be able to enter a giveaway based on your own instrument category)
Did someone say giveaways?!
Yes! You heard that right! There is now a giveaways channel in the RS discord where various prizes will be given out daily by random. All you need to do to enter the giveaways is click on the confetti emoji under the giveaway posts as shown below: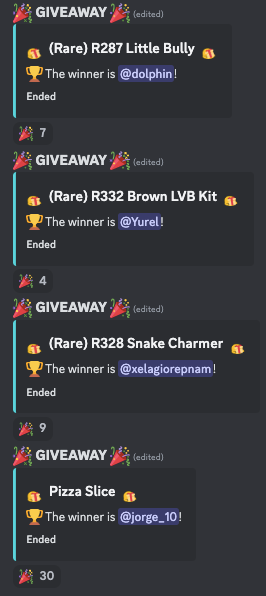 So what are you waiting for? Jump on the Rising Star discord and try your chance to win some amazing game NFTs to help you rise to the top of your musical glory!

Rising Star Game discord link: https://discord.gg/zHHSvHyD
My Rising Star Referral game link: https://www.risingstargame.com?referrer=kaokaokao
---
---