Colour / Black & White - IN THE STREET OF MARGARITA. First post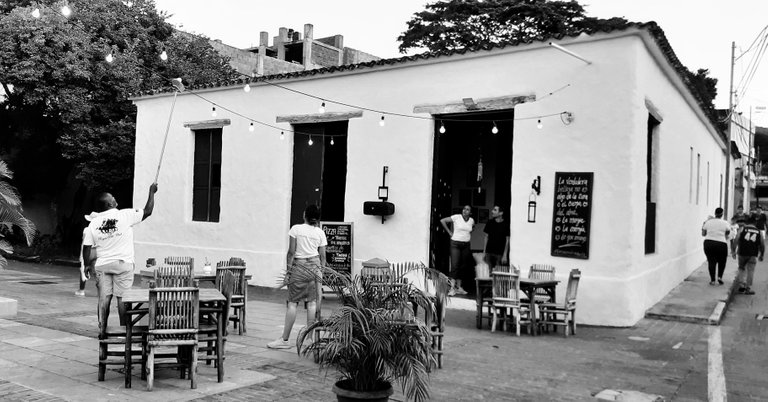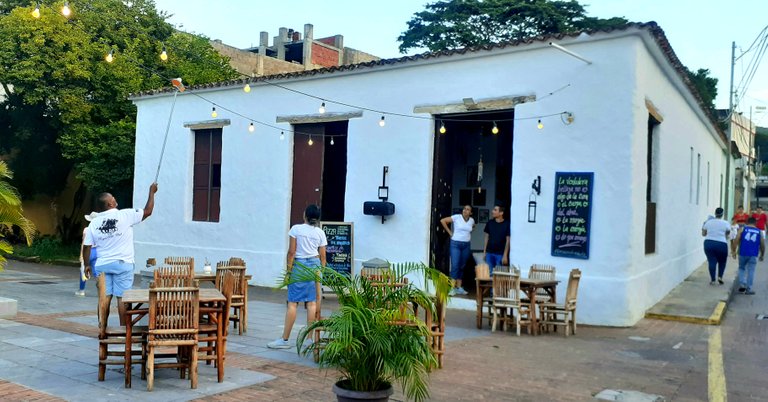 🇨🇦 A big greeting to all the members of this community. I just discovered this amazing group and with this post I make my first post in the #Colour/BlackandWhite community.
I live on the island of Margarita, located in the north of Venezuela. Although I was born in another city since I was a child I used to come to the Island very often, when I finally came to live it was still all beach and walks as if I were still a tourist, but little by little I got to know the city more, its cultural movement, its corners full of wonderful stories and beautiful towns with their exemplary people.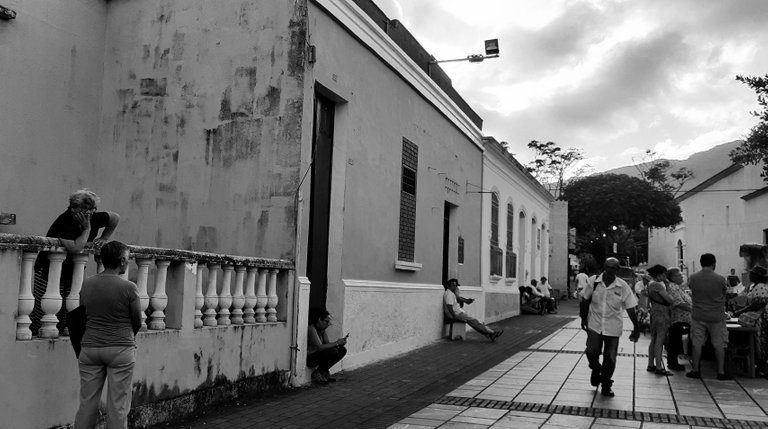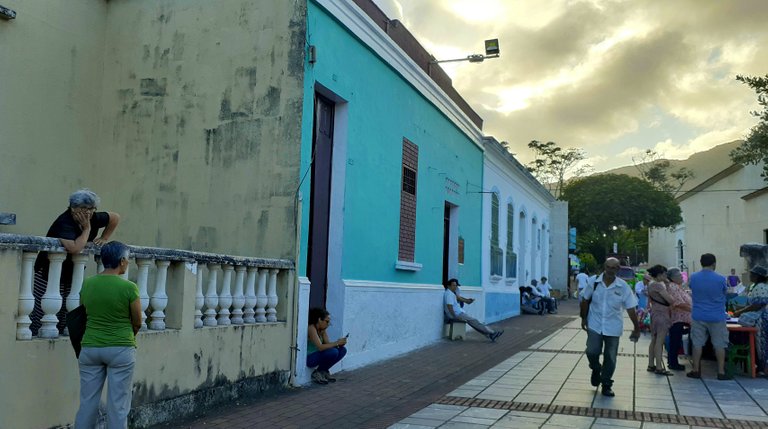 The photographs that I share in this post were captured in the area of ​​Isla de Margarita that has become my favorite, with its pedestrian walkways and houses that preserve their old architecture. You can see the calm atmosphere, the local people chatting at the entrance of their houses, I particularly love that everyday life in town where there is no stress and hassles of big cities.
Thank you for joining me, visiting my blog, reading and supporting me. Have a wonderful day filled with lots of success and good energy!
Photo information
Author: @Karbea
Camera and editing: Samsung Galaxy A20
Location: Margarita Island, Venezuela
English translation with Google Translator.
---
🇪🇦 Un gran saludo para todos los miembros de esta comunidad. Acabo de descubrir este magnífico grupo y con este post hago mi primera publicación en la cominidad de #Colour/BlackandWhite.
Vivo en la Isla de Margarita, ubicada al norte de Venezuela. Aunque nací en otra ciudad desde niña venía con mucha frecuencia a la Isla, cuando me vine definitivamente a vivir todo seguía siendo playa y paseos como si siguiera siendo una turista, pero poco a poco fui conociendo más la ciudad, su movimiento cultural, sus rincones llenos de historias maravillosas y los pueblos hermosos con su gente ejemplar.
Las fotografías que comparto en este post las capturé en la zona de la Isla de Margarita que se ha convertido en mi favorita, con sus paseos peatonales y casas que conservan su arquitectura antigua. Se puede ver el ambiente tranquilo, las personas del lugar conversando en la entrada de sus casas,a mi particularmente me encanta esa cotidianidad de pueblo donde no existe el estrés y apuros de las grandes ciudades.
Gracias por acompañarme, visitar mi blog, leerme y apoyarme ¡Qué tengas un día maravilloso lleno de muchos éxitos y buena energía!
Información de la fotografía
Autor: @Karbea
Cámara y edición: Samsung Galaxy A20
Locación: Isla de Margarita, Venezuela
Traducción al inglés con Google Traductor.
---
---