'Dark' versus 'Stranger Things'

It is winter time so the moment to dive a bit more into what the streaming services of the world have to offer us. Because I don't know about you, but the amount of screentime that am experiencing is always a bit different in January compared to the summer time.



Recently I have been diving a bit more into 'Stranger Things' which ofcourse has been a big hit over the last couple of years. As I am always more than late to the party, I have just recently started season 4 and a couple of months ago I hadn't even started at all. Nevertheless...fully hooked here at the moment





Netflix and Wateengast


'Dark' on the other hand was a series I had started to watch last year, and admittingly after a brutal start of binging, I have stagnated in season 3 for some reason and I didn't proceed up until now.
But we can not deny there are so many comparisons to be made between the two series, but ofcourse there are also a lot of differences.
Let's have a look at what is going on, but uhhh.... spoilers up ahead there people!!!

Dark
Starting with the underdog first. This series which has its storyline told in a small town Germany is has its spoken word also in German which I actually really appreciate. I remember going back on a fieldtrip years back somewhere in East Germany close to the Polish border which had the exact same vibe as how the story here is told so that immediately drew my attention to it.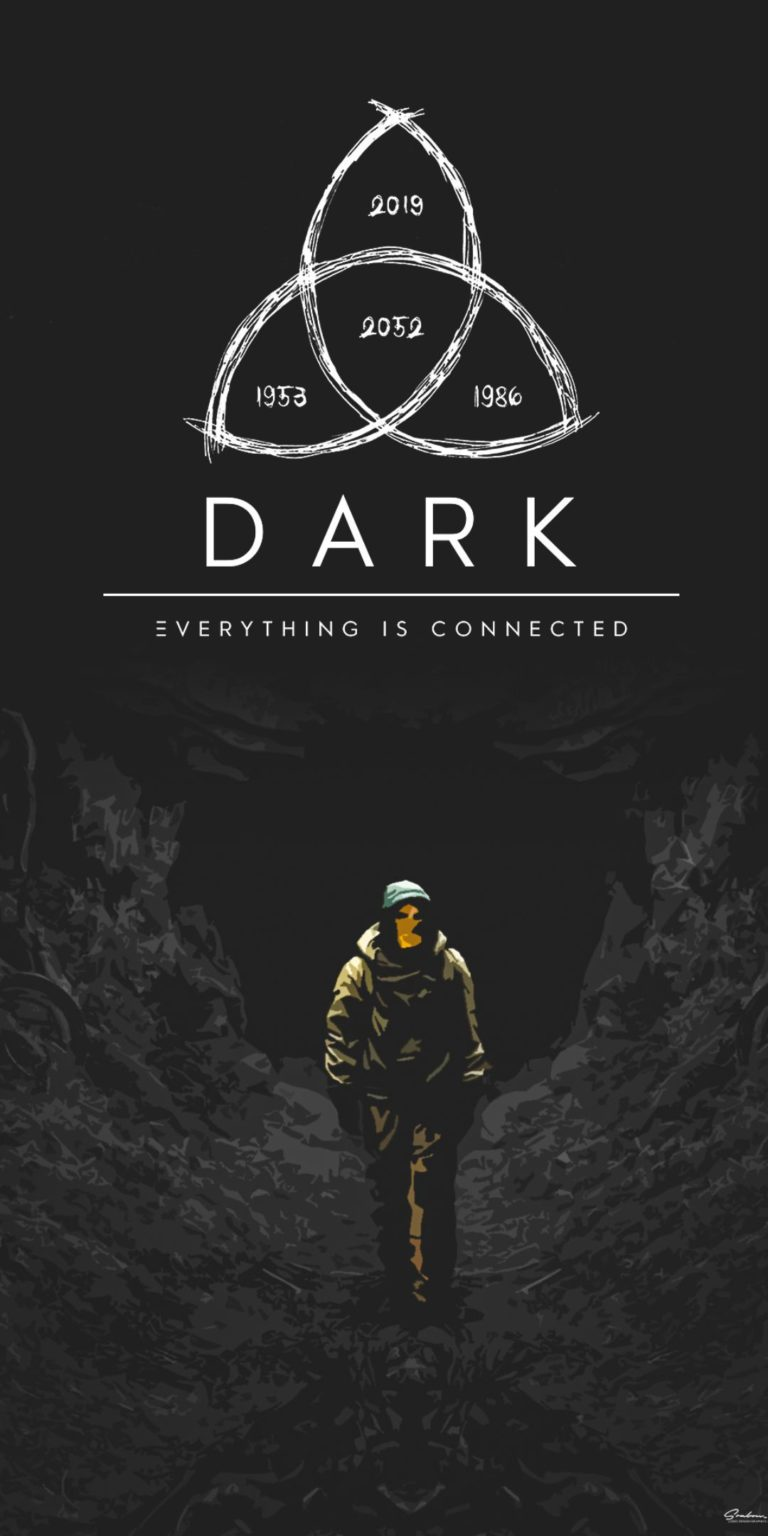 Gettywallpapers


The storyline is mostly about the boy Jonas and his friends and how he discovers a hole from there timetravelling is possible (because a kid went missing and they go looking for him) and you see all kinds of sceneries from the same town bit in different ages. This is also where it gets a bit tricky when you doze off every now and then, because the plot with the people in there are all very related familywise tends to get a bit complicated when you miss a second.
Also in season three when timetravelling also hitted another parallel universe in there got a bit weird and challenging to understand what it going on if you are not a fully commited watcher like I am.
But the principle of kids in a small town in the woods with a powerplant where 'stuff' is going on...That is the base of the story.




Stranger Things
Stranger Things is the version of the story which is a lot more blockbuster minded and I think also a lot more people will be familiar with. The starting already that this series is in English and has a lot of popular songs in there that people will like and recognize.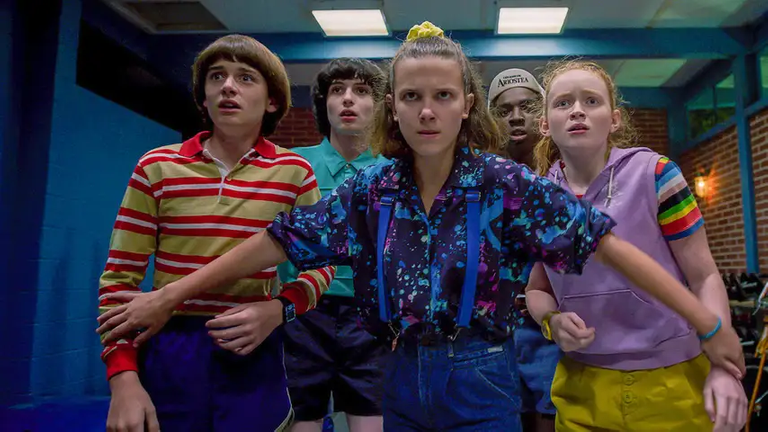 NU.nl
The story is also about a group of kids with centerpiece 'Eleven' in the middle who came from a lab which is ofcourse also located in the forest. But here there is a monster on the hunt and the group of friends is always trying to fight the monster throught the series.

Similarities and Differences


As said both of the series have a lot of the same kinds of vibes in there although they are also very different. Dark ofcourse is spoken in German where subtitles do the trick, but I must admit that this spoken German does add a good thing towards the vibe in general.



Both of the series are about other world involved in there and the kids finding out about it in scary forests, also having their parents involved with it in both series. Also on both you really can notice that the series were not written for the amount of seasons that we are in now but added extra after it.This means that every season you get a new plot twist but also that it feels like it was added after having raised enough money for a next season. You know what I mean right...they feel 'extra' and not complimentary to the whoel thing.
A big difference is that at 'Stranger Things' very often I have to laugh out loud towards my screen having this easy vibe over it, while 'Dark' literally has this 'Dark' vibe over it and is always a bit more eerie. Stranger Things in general feels a lot more like the Blockbuster easy to digest version in general actually.

Soundtracks
Ow yes, over to my favorite part! Because this is both about the title tracks from the series, which are actually both awesome!! Just play them both out loud over the speakers!





This song is made by Kyle Dixon and Michael Stein of the electronic band Survive according to Wikipedia and I would literally never skip listening to this, but would want to break it down into playing it myself on a synthesizer.
The Dark intro song is made by Apparat, the German procuder who is also a part of 'Moderat' which I am a big fan off. This 'Goodbye' song also has this feeling in there that you don't really want to go it, if you know what I mean.



So tons of similarities and tons of differences in there. I have the intention to watch both series until the end because I am intrigued.
What about you? Which one is your favorite?
---
---