Yihaa. Finally some green % again!
It feels like we have been crabbing forever in the same range since SBF killed our mojo in November. But today finally there is some movement again.
Was it because of CPI print or DXY is going down? I wasnt following and at the moment I really don't care.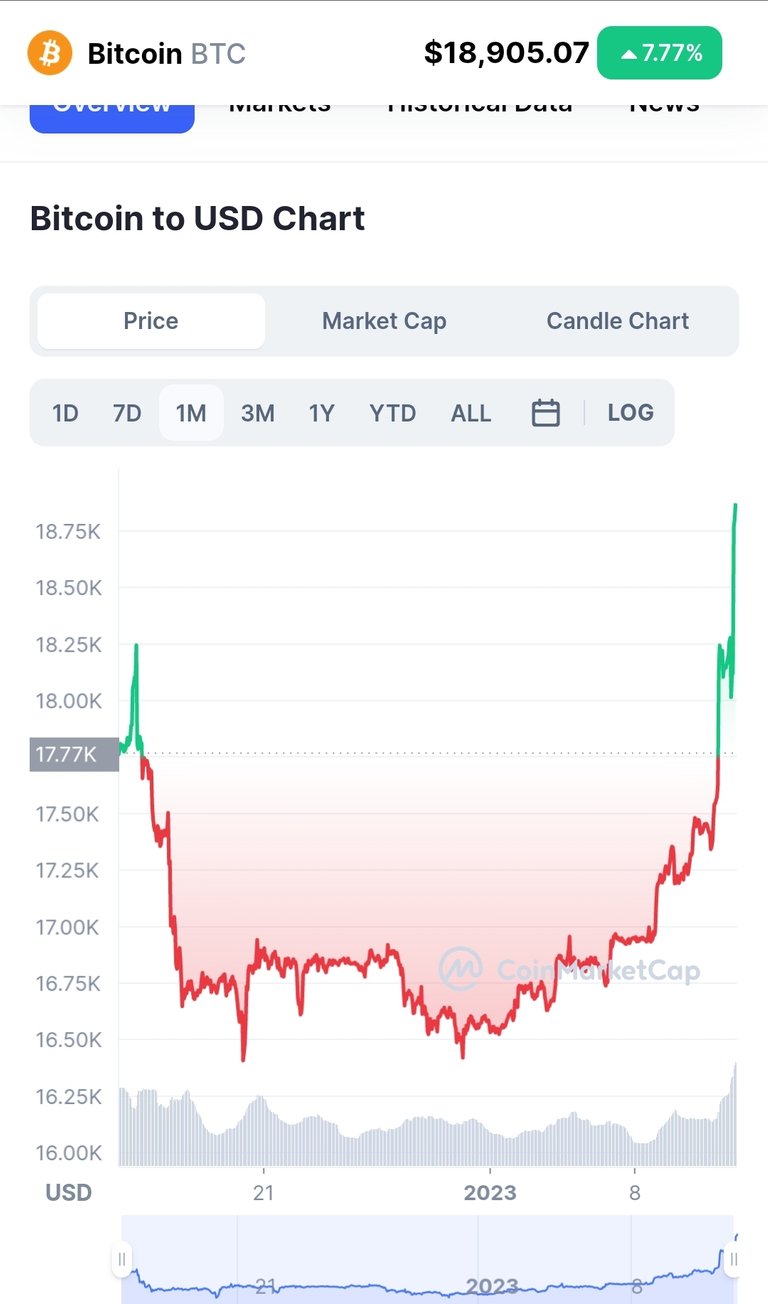 I'm just super happy to see some green candles again, giving room for movement again as it is. Momentum, vibe, people need a reason again to turn their heads into the crypto direction and maybe...Just maybe this might be another opening again.
Was this the bottom? I really don't know honestly, it feels like all is teally unstable. But with working the grind and building further on, it has not been that painfull for me honestly. Sure the losses were tremendous, but I always remember that I haven't hardly put in a dime. It is all from grinding and literally all has been made possible by grinding on Hive.


Gaming, writing, making some choices. Seeing a couple of them backfire on me...yeah that happens and that is okay. We just ride the waves and see what happens. It feels a lot easier doing that when you only put in effort and not any cash.


So thats why with these green candles.. we feel again why we are putting in the effort. Hopefully it will last a while!
---
---