#39/365 -- A Tasty Evening Savory Snack On Sunday
Hey Everyone!!
Yesterday was Sunday, a holiday for everyone, so i made this savory snack for evening with tea. This take just few minutes and only one main ingredient but it taste so good.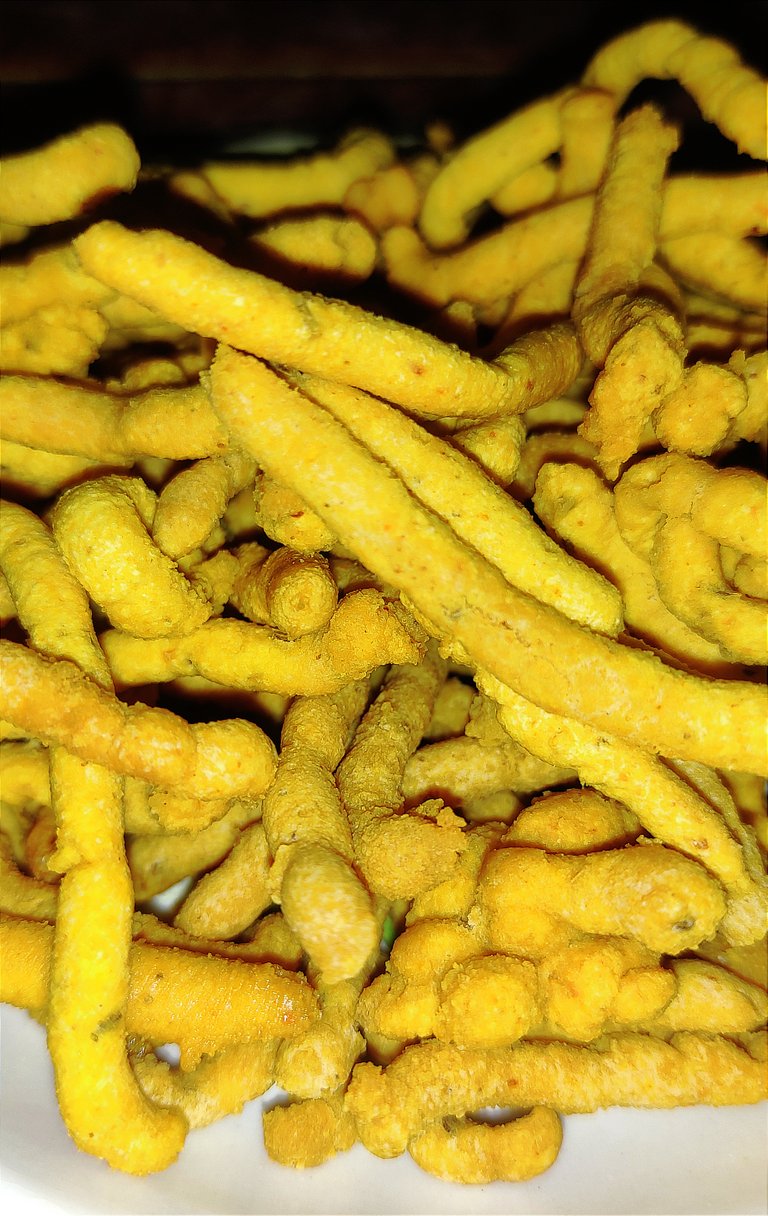 Process Of Making
So the one main ingredient you need is the Gram Flour.
In the spices, i added salt, turmeric, and carrom seeds.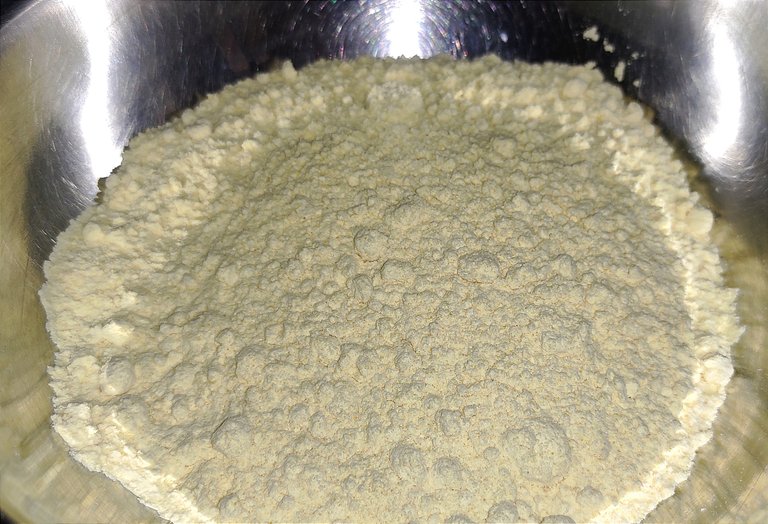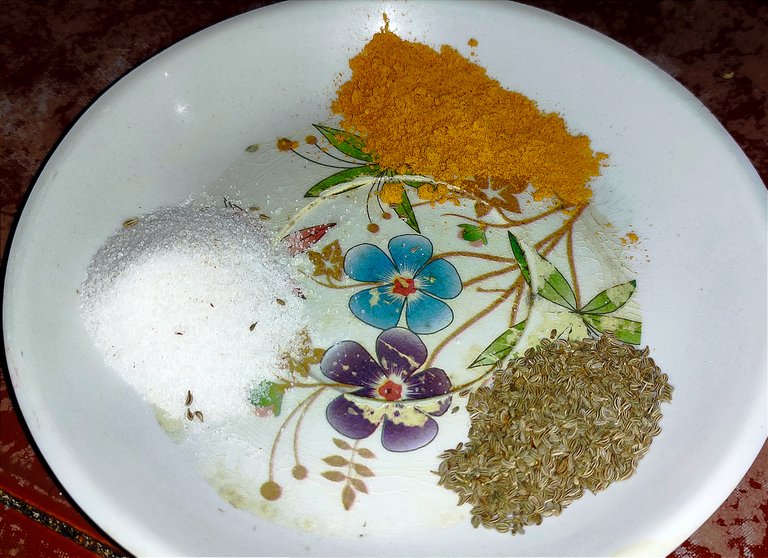 In the first step, i took a bowl of gram flour and added all spices in it.
Then i added one spoon oil and mixed well everything.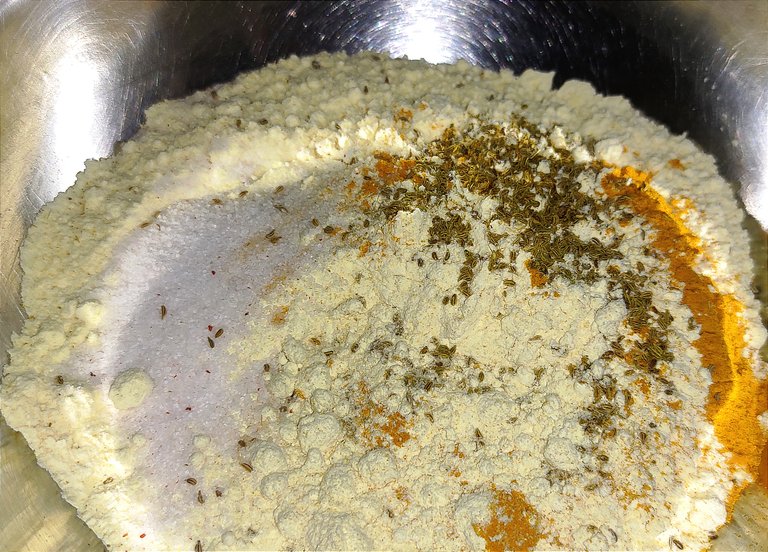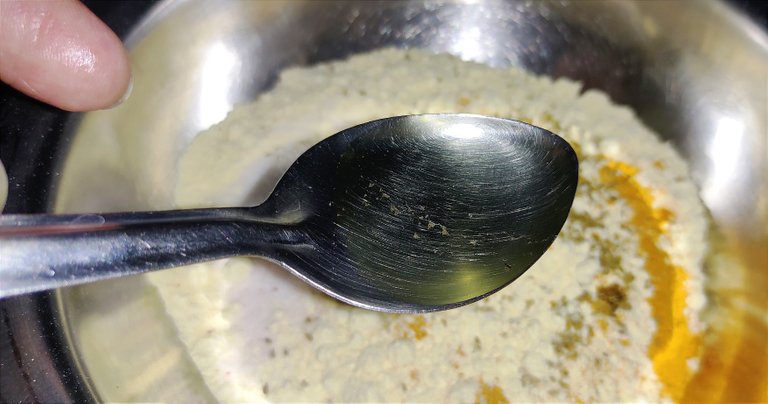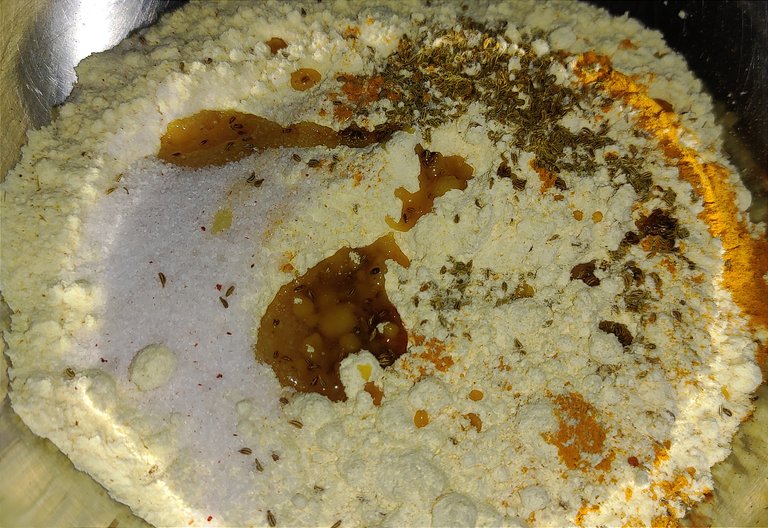 After mixing well, i knead a dough of it with water.
Then i took a ladle with holes for making my savoury.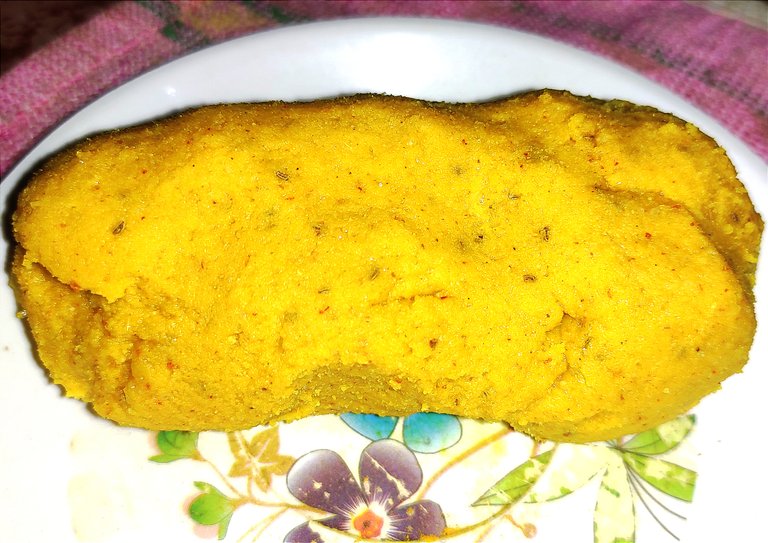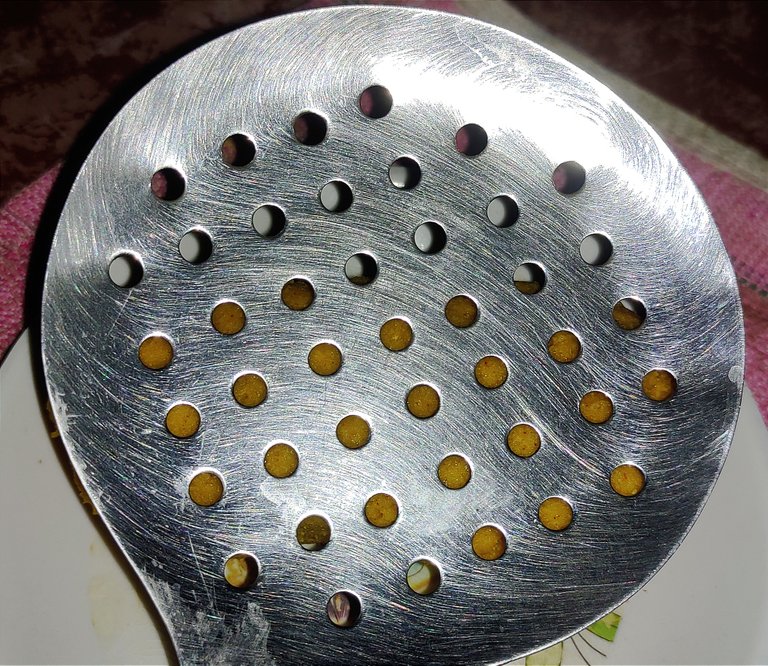 After all preparations, i took some oil in the pan and let it heat.
After that, i took the ladle and rubbed the dough against it over the oil.
When dough pass through the holes, it give it long shape.
Then cooked it on low flame and stained when cooked.
That's all for it. I repeated these steps 3-4 times for remaining dough.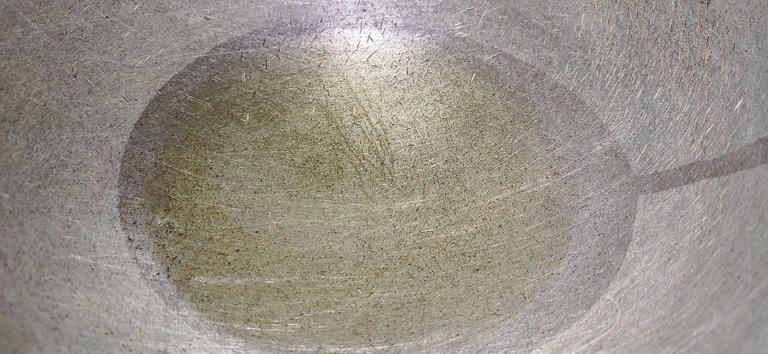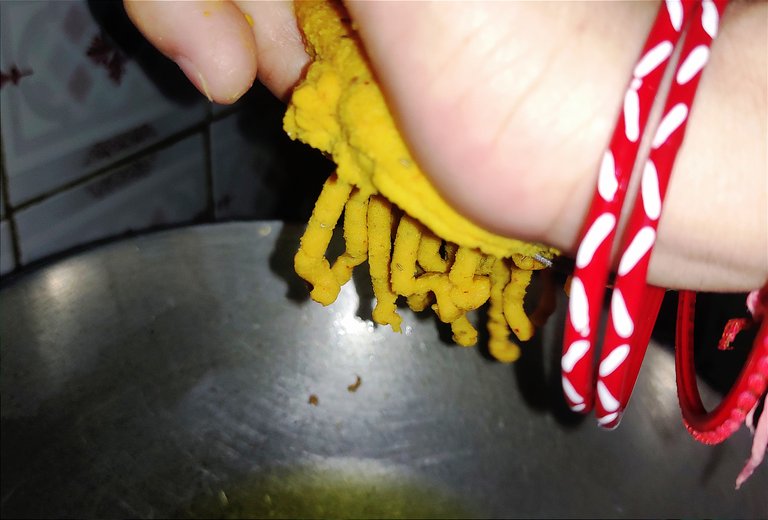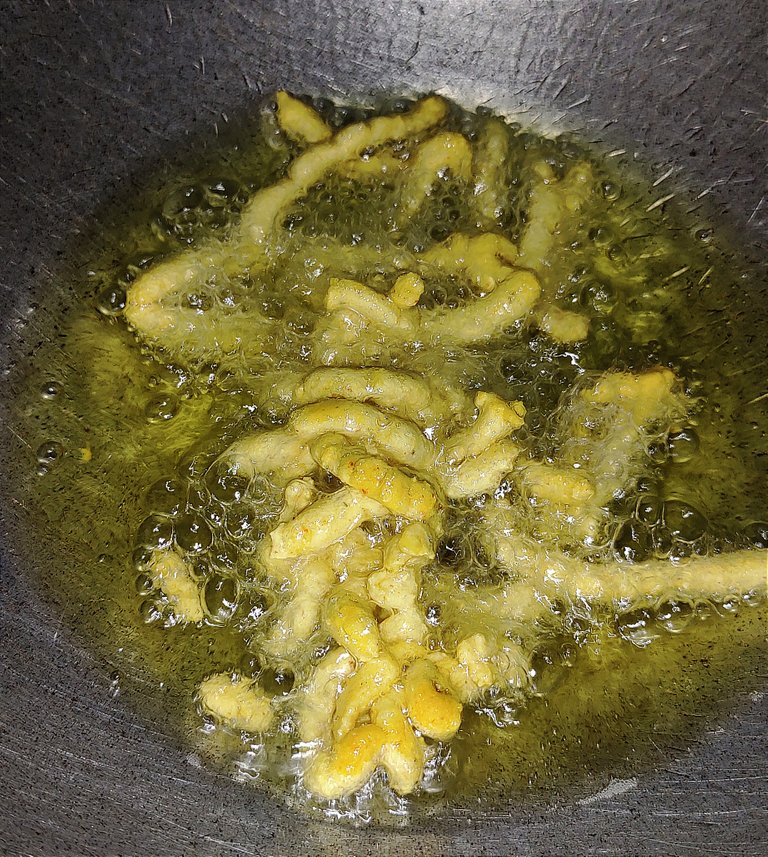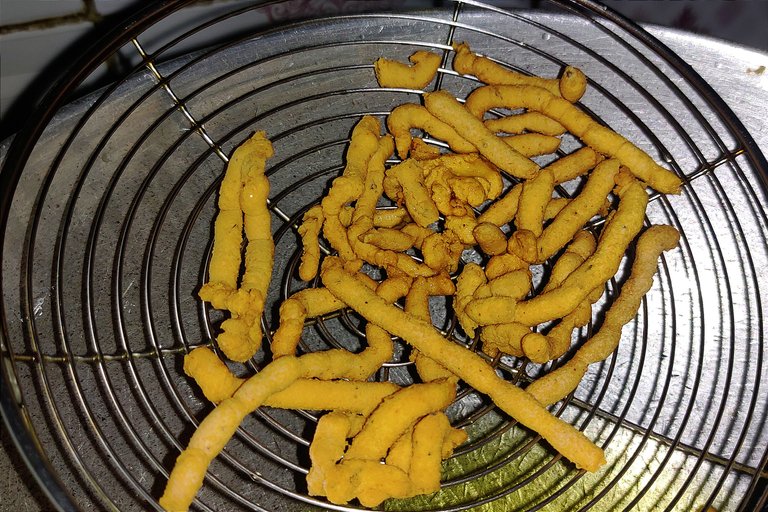 My savory is ready😋..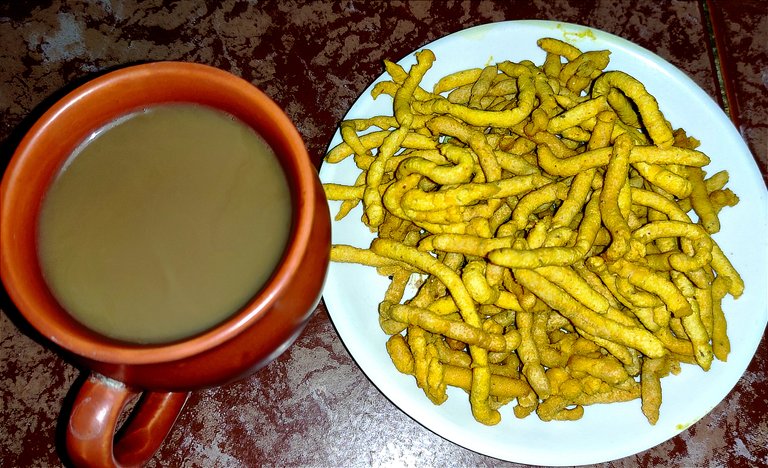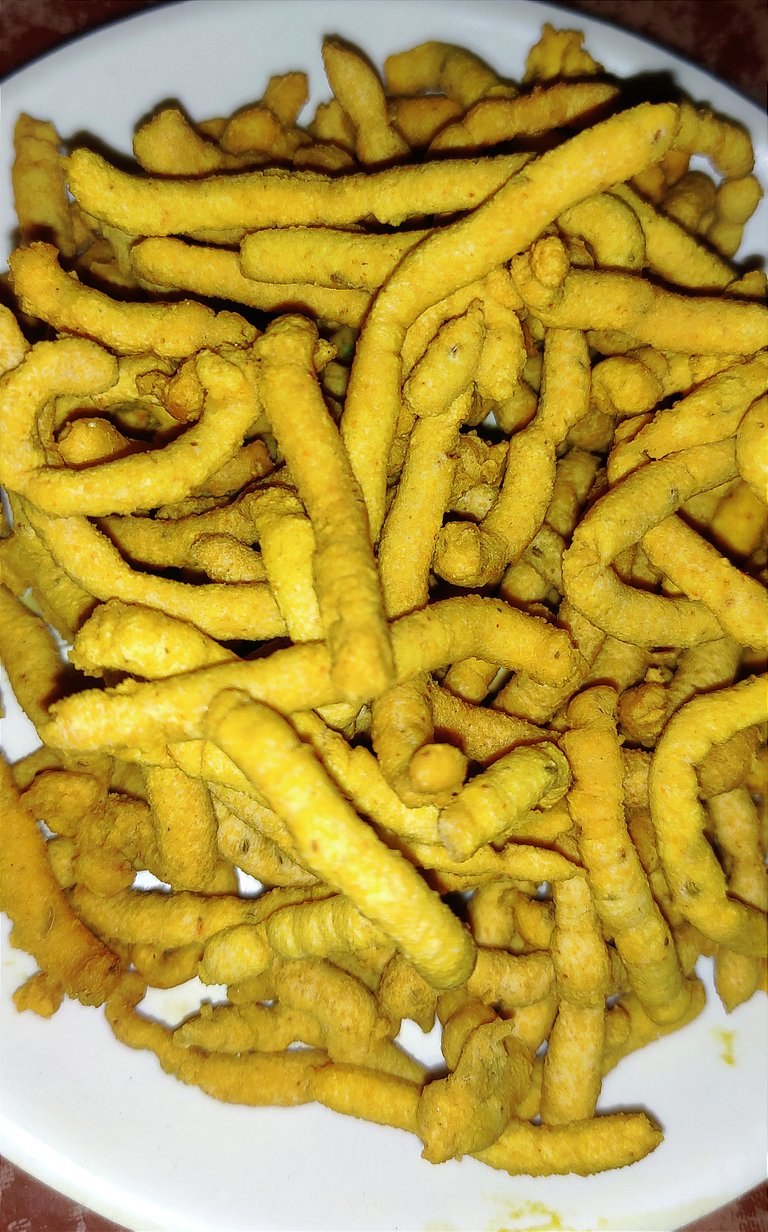 For giving your precious time to my blogs...
Thankyou🤗
If you enjoyed it, then go for....
Thumb's Up👍
Just go & write your views in....
Comments✍
For upcoming posts, hit the option...
Follow 👉
---
---