Gold Review: MiniGold for Stackers on a Small Budget
Hello! My name is Hira Karmachela a.k.a BABE ODED, I'm a sharia-compliant artist based on Indonesia. On this occasion, I want to share my experience or other side of my daily life as an artist. This time I want to share an interesting experience for me as a beginner stacker with a small budget.
I don't know how the culture is abroad but in my country or at least in my society the term "saving gold" has been passed down from generation to generation by the elders. Parents will advise their children to save gold so that it can be used for emergency or future needs. Honestly, back when I was young I didn't really heed this will even I thought it was an ancient investment culture.
However, I realize that times are evolving but gold is still a precious metal that has value and deserves to be piled up. Exceeding my expectations, now gold is packaged in cards like this. Awesome!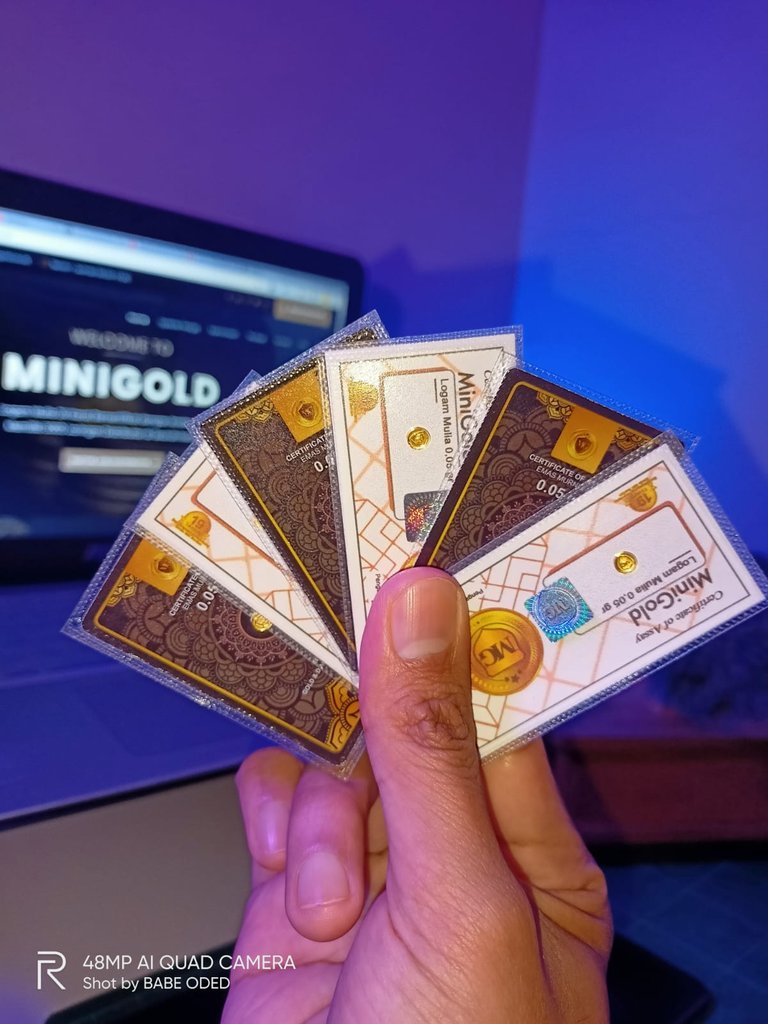 The Elder's Will: Save the Gold
I didn't think that saving gold could be a hobby. I don't think what's the point of saving gold if gold can no longer function as money. However, I wonder why the elders firmly believed that saving gold was the best way to store wealth.
Since the beginning of 2021, I have started to worry about the choice of investment instrument that I should choose. As a sharia-compliant artist, I have limitations in choosing how to invest. I have to choose an investment that is free from usury such as interest. That's when I began to learn about the advice of elders about saving gold.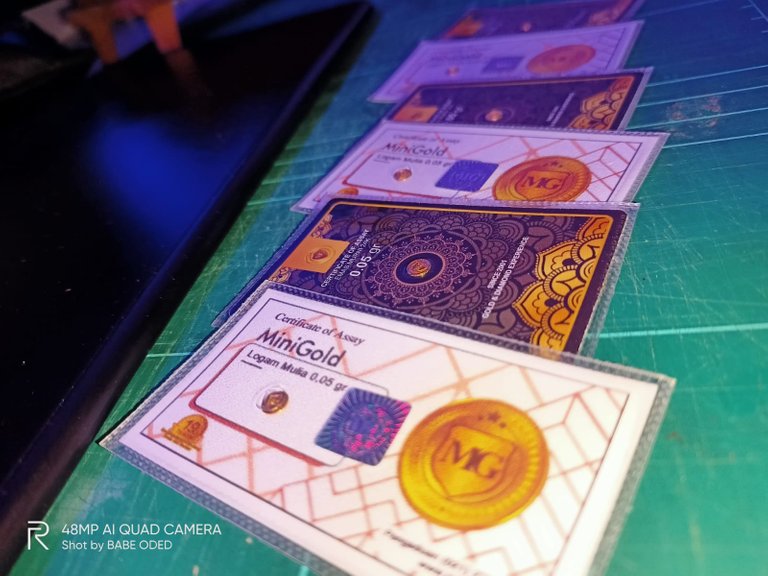 Actually gold is not an investment instrument, because saving gold does not make your gold increase. However, gold has the ability to store and maintain its value both intrinsically and extrinsically. The profit gained from storing gold in the long term is called a capital gain because its value increases compared to when you bought it.
MiniGold and Gold Puzzle Concept
In 2020 when the price of gold suddenly skyrocketed, many people began to be interested in saving gold. Likewise with me, and the worst thing is that I realized it too late until early 2021.
Even so, I began to think that I should start saving gold. But there is a problem, the price of gold is really high compared to before when I still thought gold was old-fashioned while the budget that I could set aside from my income was not enough to buy gold in large grams.
It was then, I discovered that now there is gold that is produced in small pieces even weighing only 0.05 grams and packaged in a card. It's really so small, it still makes me doubt that it's the gold in the card.
However, it is technology that assures me that the gold inside the card is genuine as long as the card has a seal or has a QR code that can be scanned and accessed for a certificate of authenticity. Most importantly, with this mini gold, even with a small budget I always have a reason to save gold. No matter how much money I can set aside from my income, it is very appropriate to always exchange it for gold.
Another interesting thing about the existence of this mini gold is the puzzle concept. The point is that if I collect 20 pieces of 0.05 gram denomination, it can be exchanged for 1 gram of gold at no additional cost. Or another example, if I collect 50 pieces of 0.1 gram denomination then I can exchange it for 5 gram gold denominations at no additional cost. So this is a gold saving solution for novice stackers with a small budget.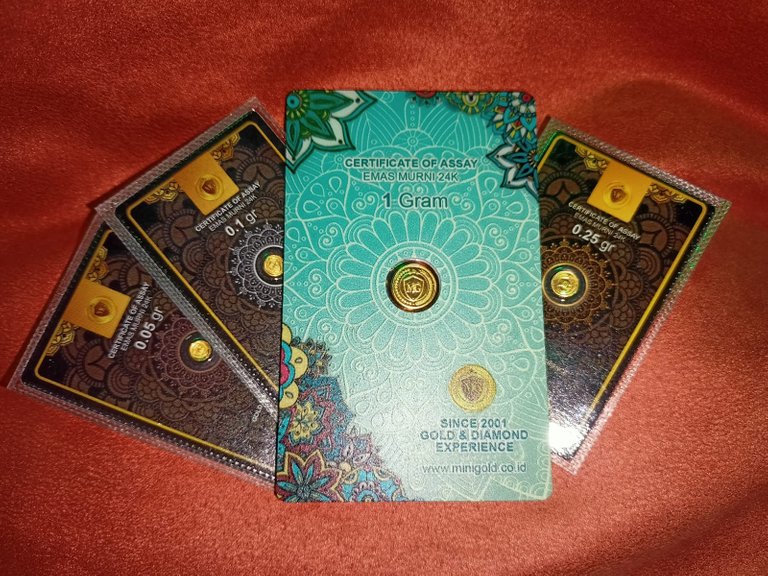 Thank you for visiting this post. Look forward to my next posts.
Visit My Gallery:
Twitter | Instagram | H=N | Opensea | NFT Showroom

---
---