How to Claim for FREE your TwitterUsername .nft & .wallet Domains & How to Manage them! (Via Unstoppable Domains)
After the 40$ credit promotion via BitDegree, the 20$ credit via CoinGecko candies for an Unstoppable Domain .. and in case you missed them, now I come to share with you another promotion! You can claim your Twitter username domain name, if you verify it via unstoppablecomains! The best part? I ll tell you how you can claim 2 different domain names for your Twitter usernames. Your .nft and .wallet domain!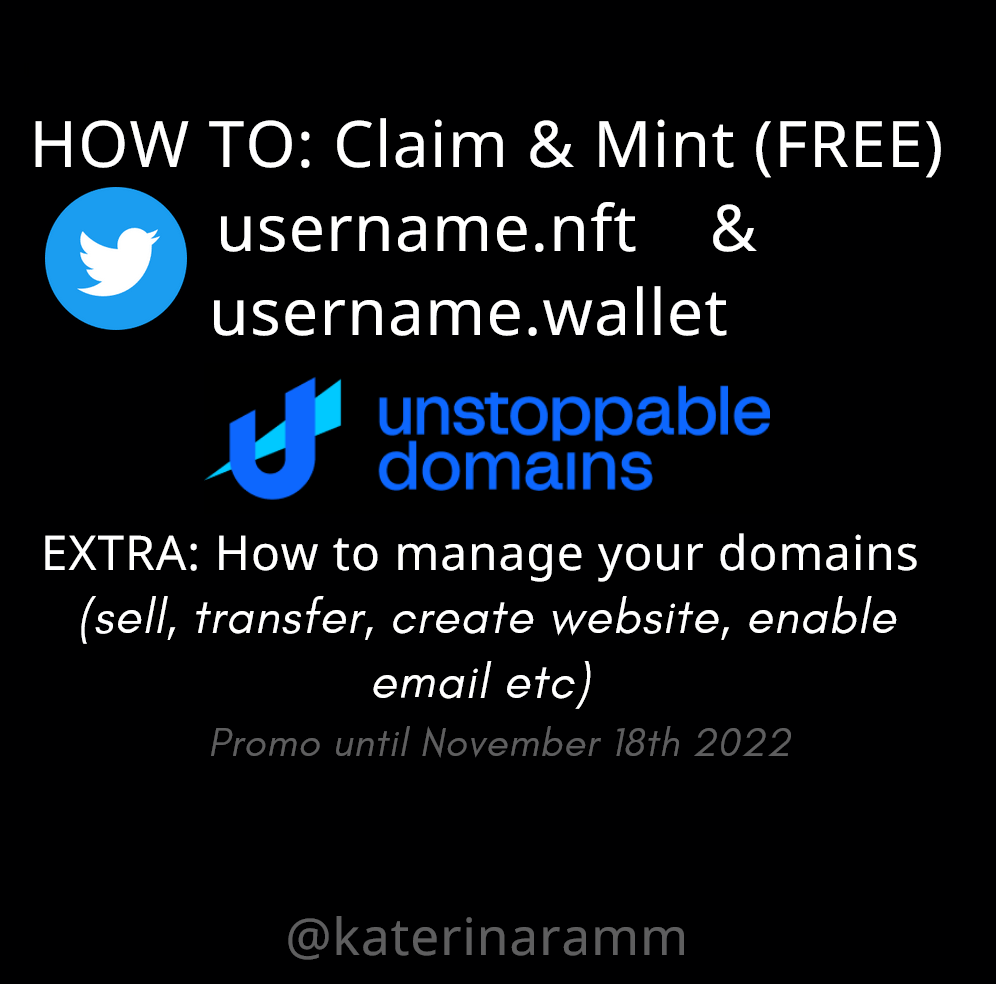 This time you do not need anything else but a twitter account. Let's find out how to do this and most importantly - let's write what you can do with your Unstoppable Domain!
Part A - How to claim your 20$ Unstoppable Domain using your twitter account.
Prerequisites
Please note that not everyone can claim their domain, there need to be certain pre-requisites met:
The promotion period begins at 00:00:01 EST on November 2nd,2022 and ends at 23:59:59 EST on November 18, 2022 (so you still have 9 days at the time this post is written)
Your account must have 10 followers, 10 tweets, and account needs to have been created before 2022-08-01.
Domains will be distributed via the email connected to the user's Twitter account.
Geographic and other restrictions may apply.
(Please note that if you use Trust Wallet you will get a .wallet domain, or if you use the below website you will receive an .nft domain)
source - terms & conditions
You can use BOTH of these websites so that you will get TWO free domain names : )
https://unstoppabledomains.com/twitter for your .nft domain
https://unstoppabledomains.com/trust for your .wallet domain
How to...
You will be asked to authorize Unstoppable Domains App - after you do that, you will see a similar page:

Click on Get Free Domain and then you are transferred into Unstoppable Domain.
You will have to mint it, to own it. But worry not, because the domain is minted in Polygon therefore no fees will be charged.

You choose your wallet (I used MetaMask) to mint it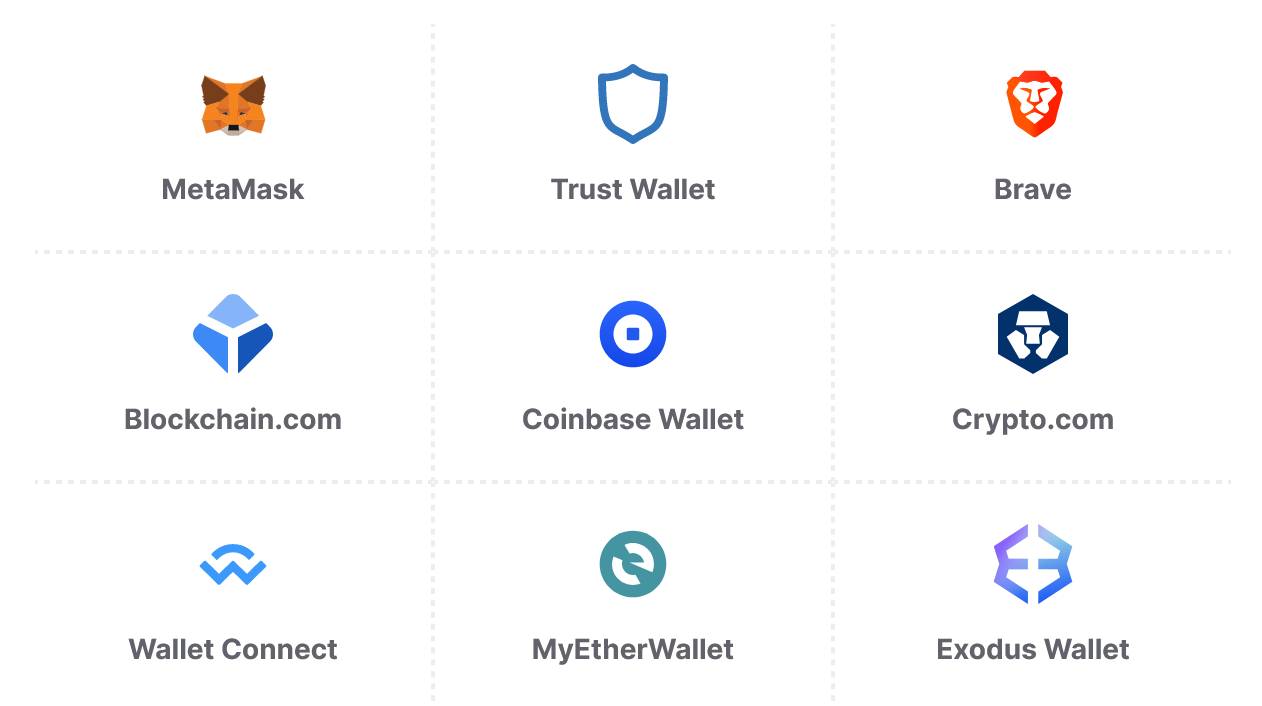 Please note that your mail will need to be verified.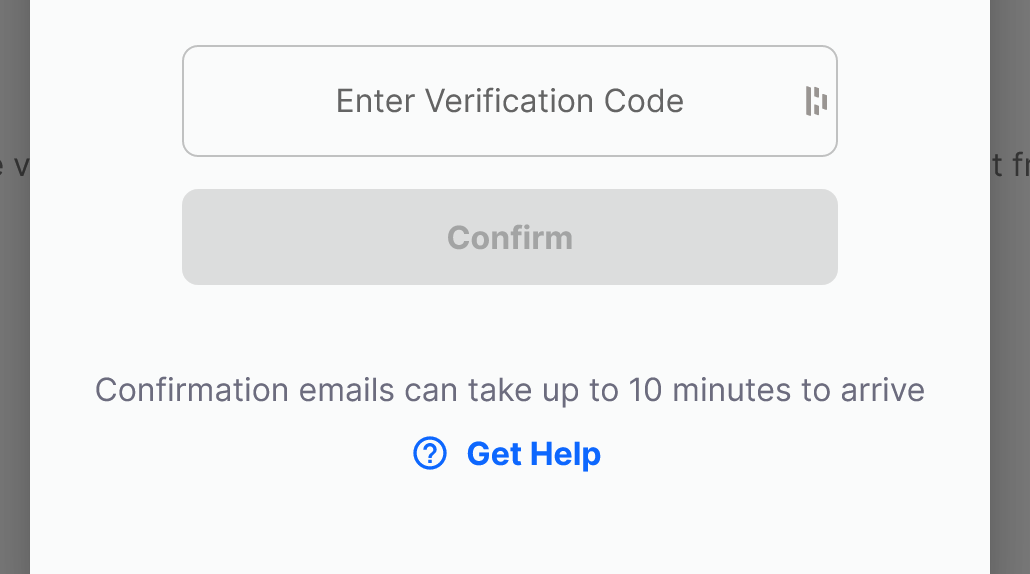 Part 2 - Manage your domain

You have a variety of options, and in this post we will go one by one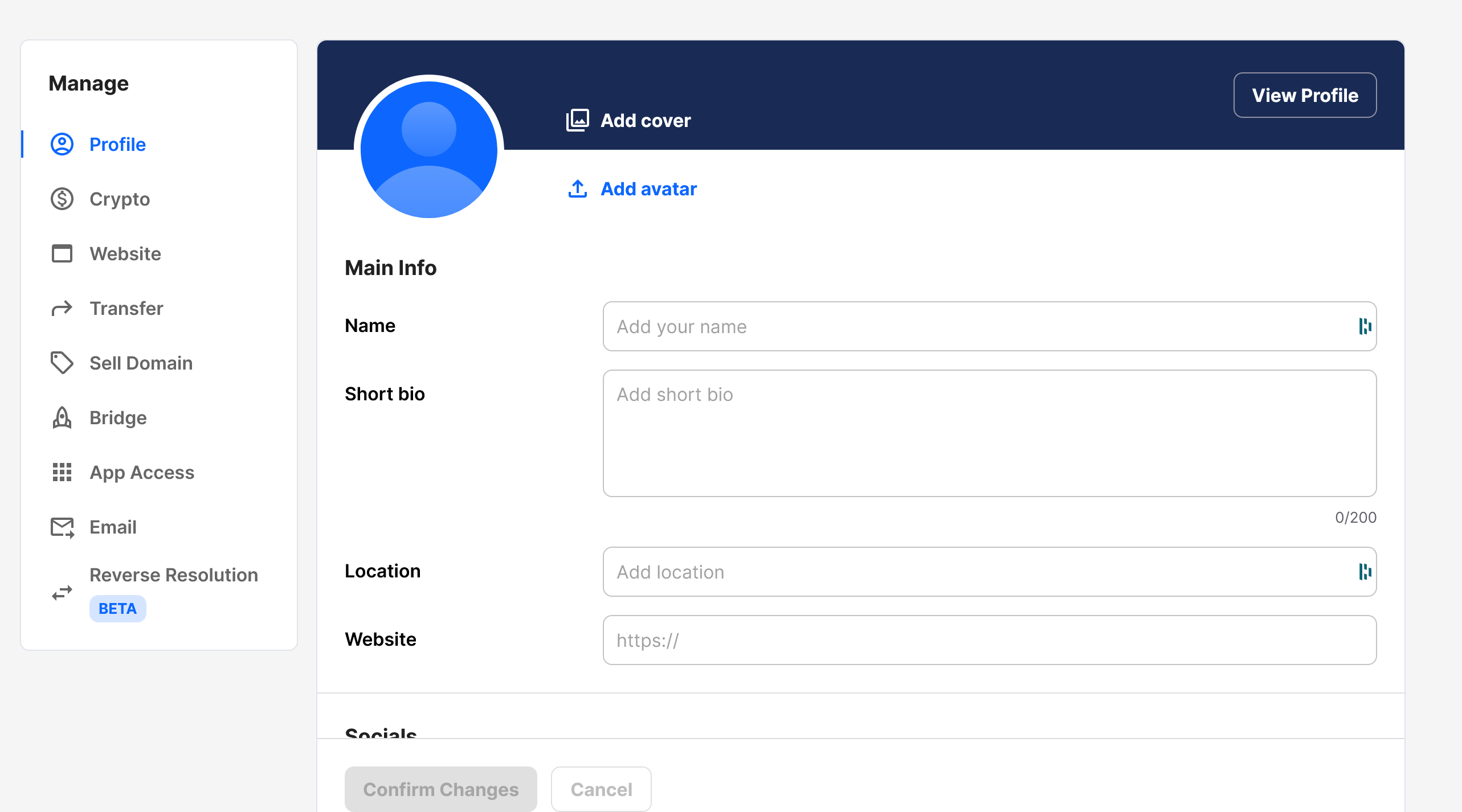 You can customize your profile, you can add crypto wallets, create a simple website, transfer this domain, sell it, bridge it - or even create an email!
Let's see those options!
Profile
You can add all your social channels, name, avatar bio etc
Please note that your twitter/youtube etc need to be verified to be included

Crypto
Add your wallets: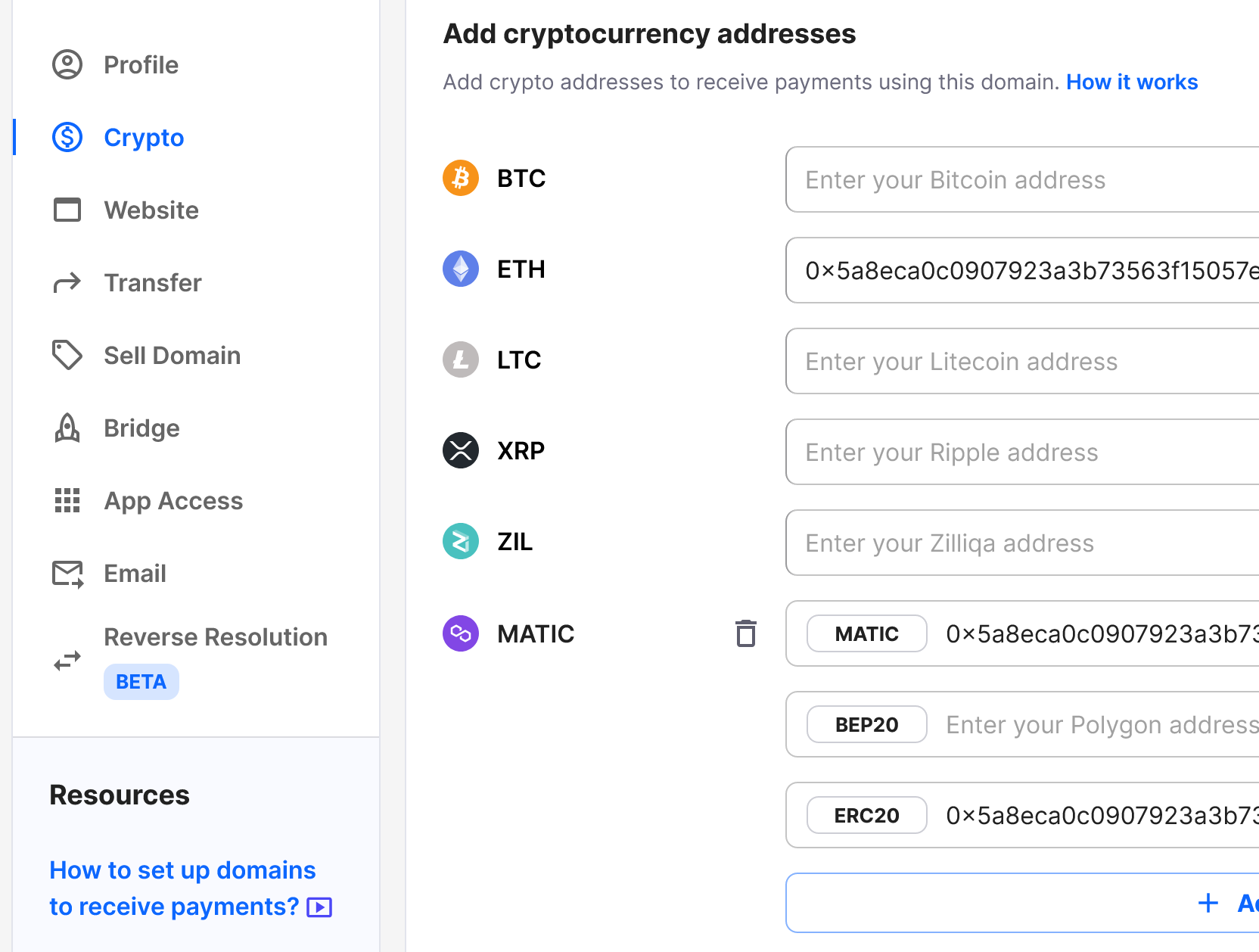 Website
You can choose between those 3 options: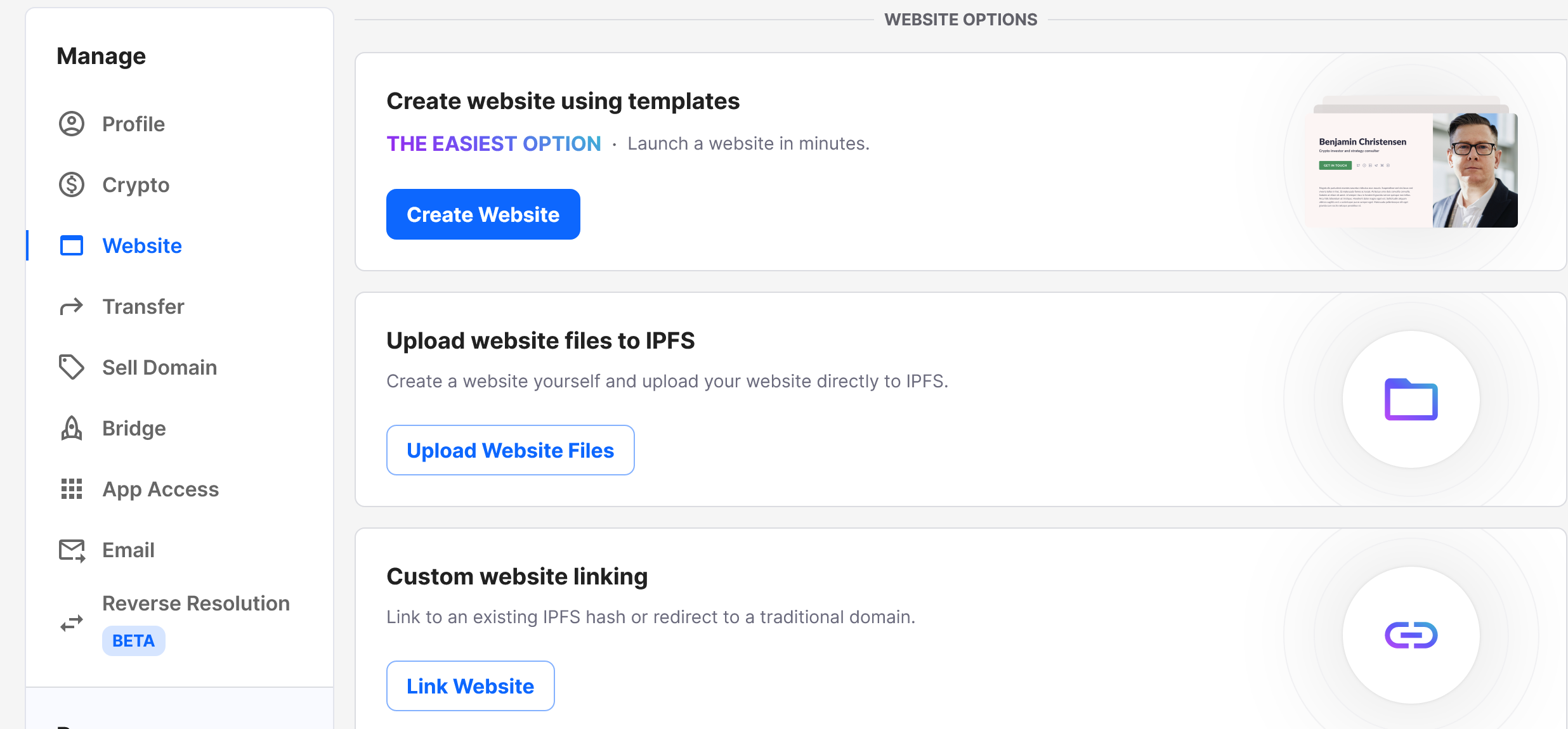 Of course I chose the easiest one:

Selecting a Personal Website
(i.e. I wonder what they mean by Blog .. to a decentralized blog?? Should we ask them?)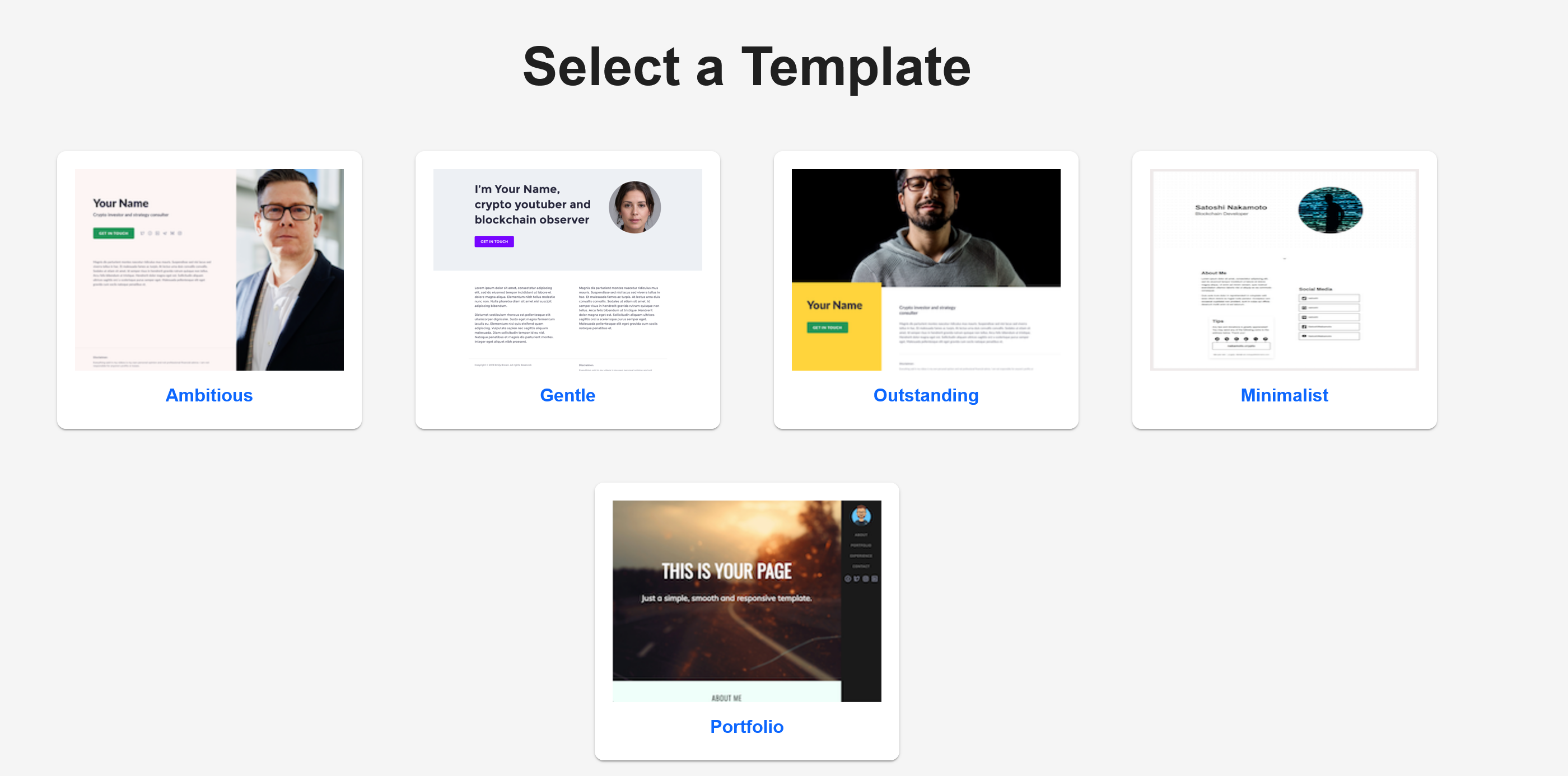 (I will not do this at this point - but I will come back soon for completing it)
Transfer your domain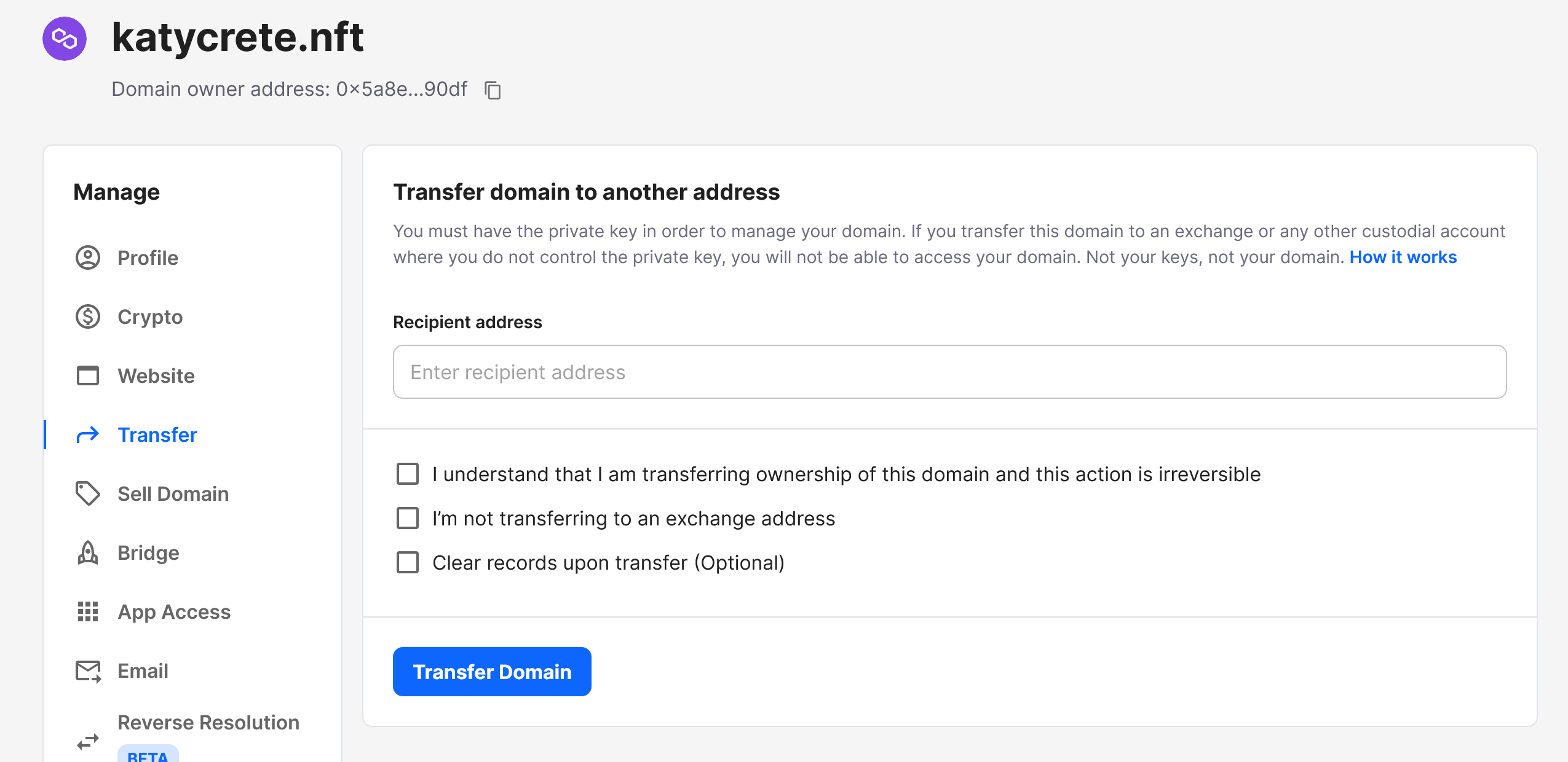 Sell your domain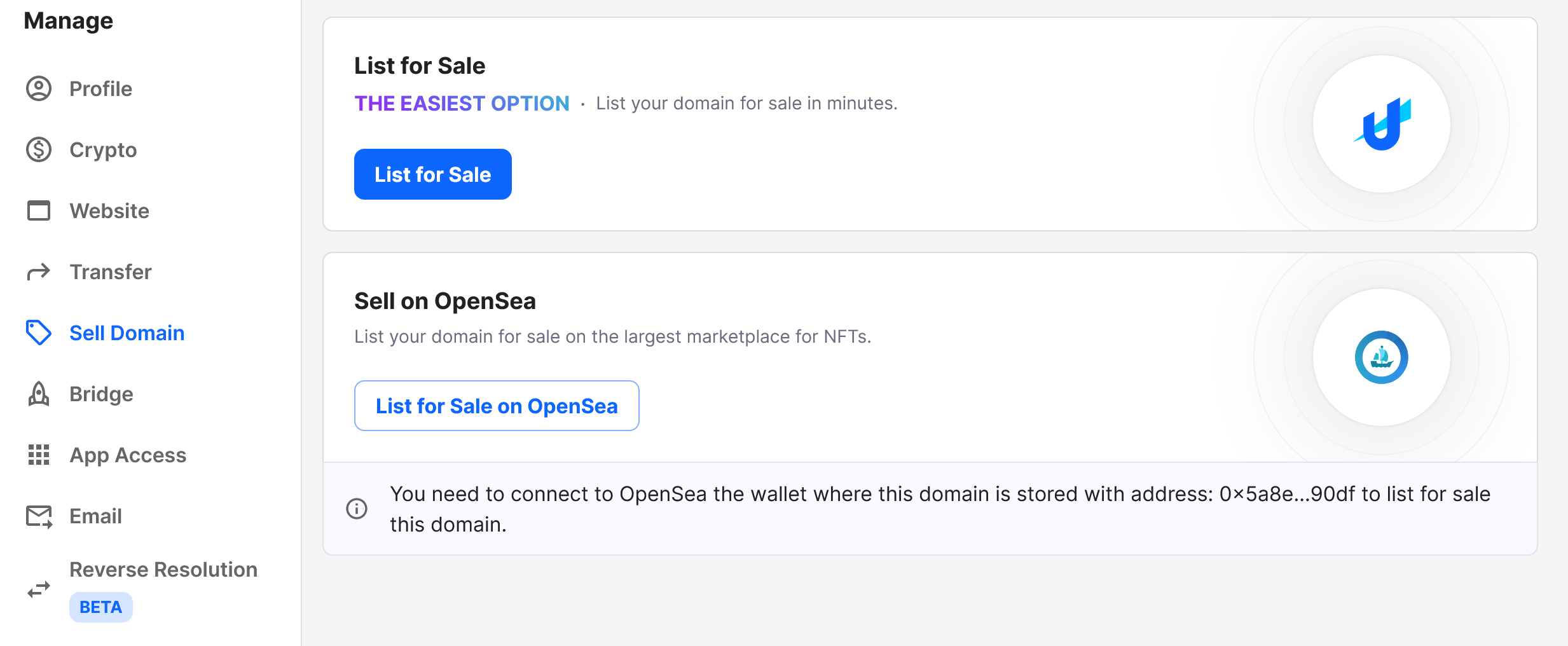 Bridge

You can bridge your domain to Ethereum
App Access
You will be able to see who/when has logged in
Email
You may enable your email as a ud.me one - so that you do not have to reveal your own email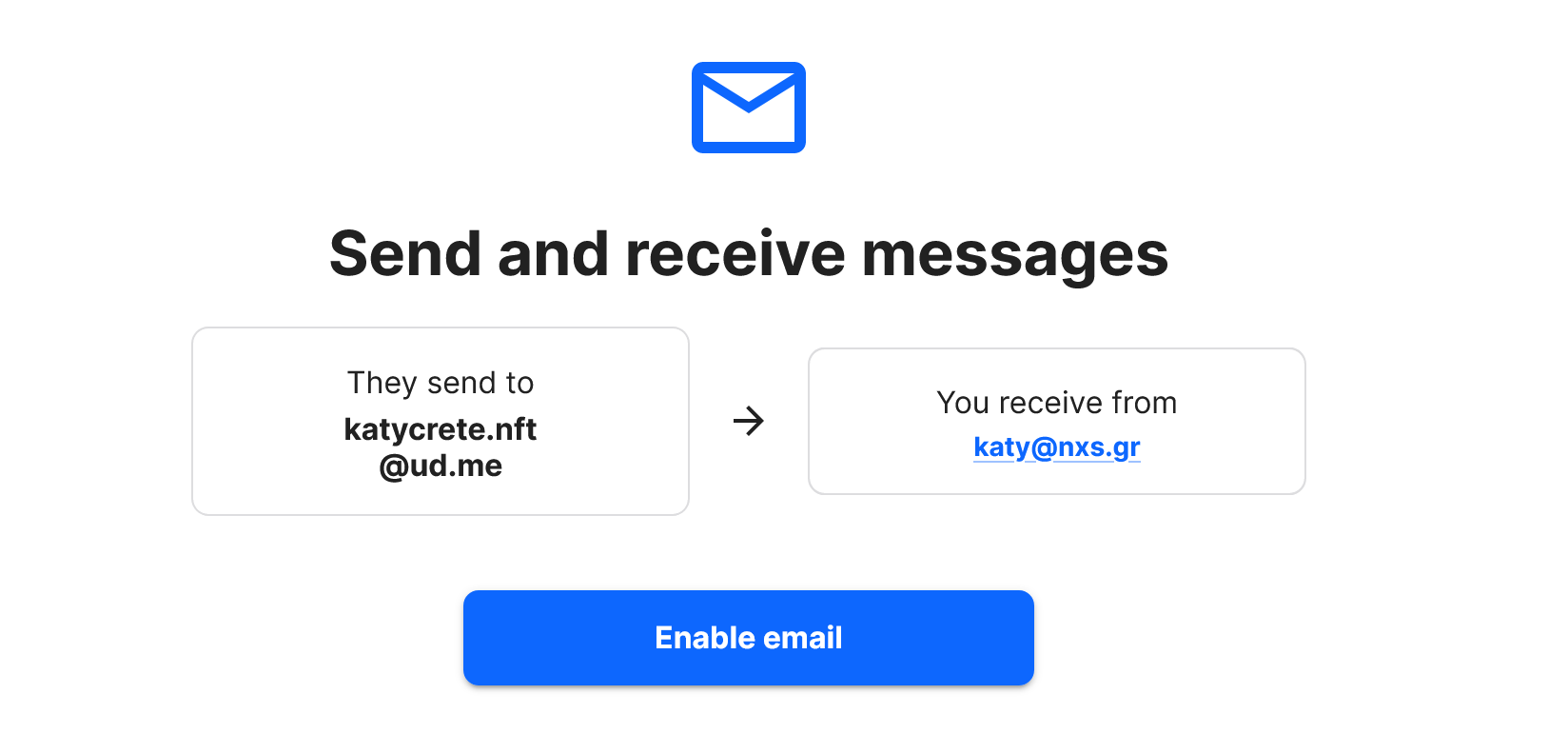 TL;DR
If you missed previous unstoppable domains promos, you can now verify your twitter account and get both a .wallet and a .nft domain for free!
The name will match your twitter, so I am not sure if you can sell it but still - it is something to let you know about.
If you have already claimed other domains, you will need a separate wallet to do it.
Check out in this post also how you can manage your domain / adding your information / wallets and creating a website (the easy way by using a template by UD or uploading one) - depending on your experience in this field. All data will be stored in IPFS.
Thoughts?
Have you used an unstoppable domain for yourself or for selling options?
Will you verify your twitter getting these free domain names?
Posted Using LeoFinance Beta
---
---