How To Transfer Your Hive to Binance Exchange [Tutorial]
This post is a tutorial about how you can transfer your hive directly to Binance.
Binance exchange is the largest in the world, operating the biggest bitcoin and altcoin crypto exchange by volume. And not only that, but there are many different opportunities to earn - there is a Learn and Earn program and also earning possibilities through a variety of functions (most of which I have not yet explored). It is a centralized exchange, so you will need to verify your account (KYC) and Binance is the first that introduced an actual use case for a Soul Bount Token (You can read more here)
I have certain goals when it comes to Binance, and I plan to use their card too for being able to pay for services/good in my every day life.
If you do not have an account, you can use my referral id here: https://accounts.binance.com/en/register?ref=BVCQI4LF (We will both receive 10%)
TUTORIAL: How to transfer your HIVE to Binance Exchange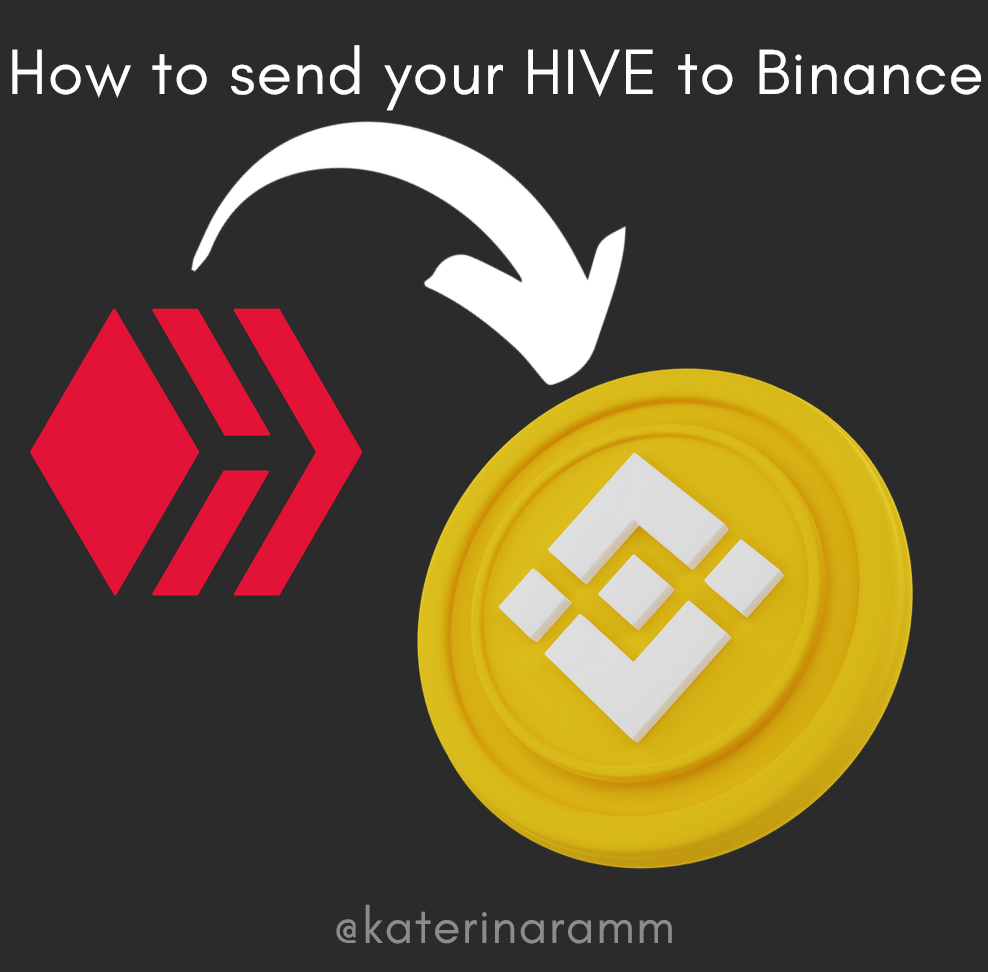 Logged In
The first thing to note is that you need to be logged in in binance and also in hive. I will use the frontend hive.blog but this is also possible from other front-ends like peakd. If you have already done it using another front end, please comment below.
Binance - Find the address to send your hive
You need to follow the path: Dashboard > Overview > Deposit and there you can search and find HIVE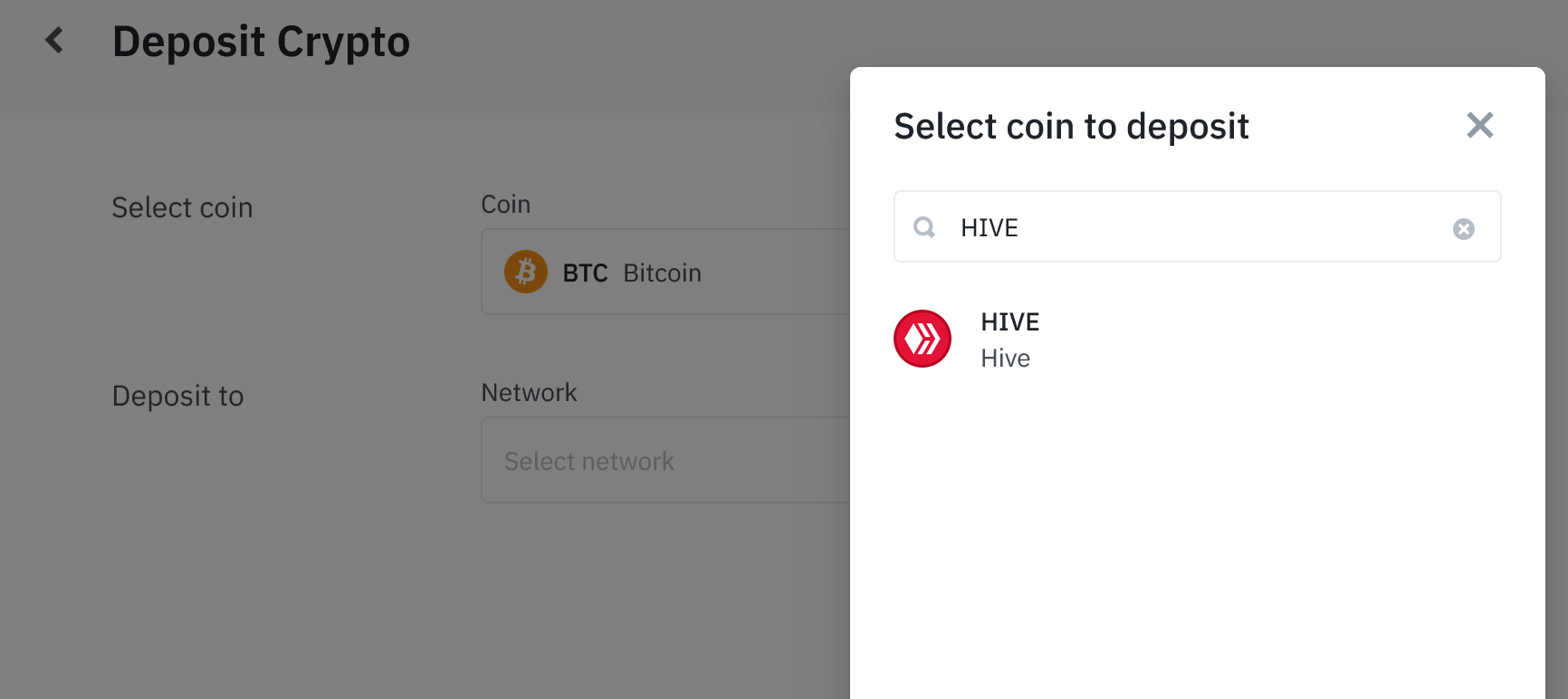 After you select it, you will need to click on 'Get Address'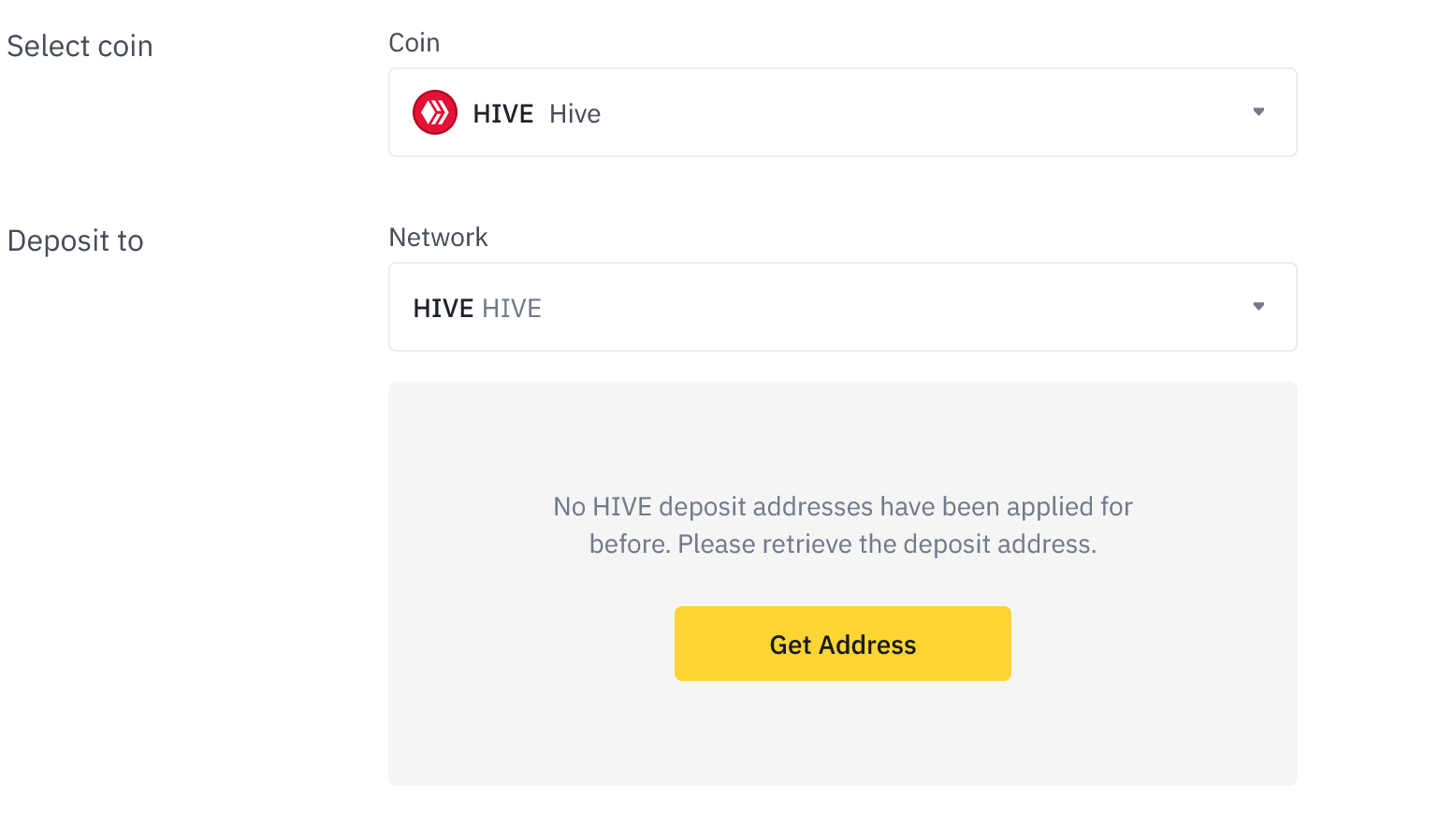 Very important - both Address & MEMO are required

Click on OK

You see that the minimum deposit is 0.00000001 HIVE
You can select the wallet and please note the below:
Send only HIVE to this deposit address.
Ensure the network is HIVE.
Do not send NFTs to this address.
Ready to go to hive.blog (our wallet)
Move over to your wallet
I will use the https://wallet.hive.blog and these are the actions:
.1. Go your hive and select "Transfer"

.2. Copy the recipient & the memo (from binance as above) and fill in the amount you wish to send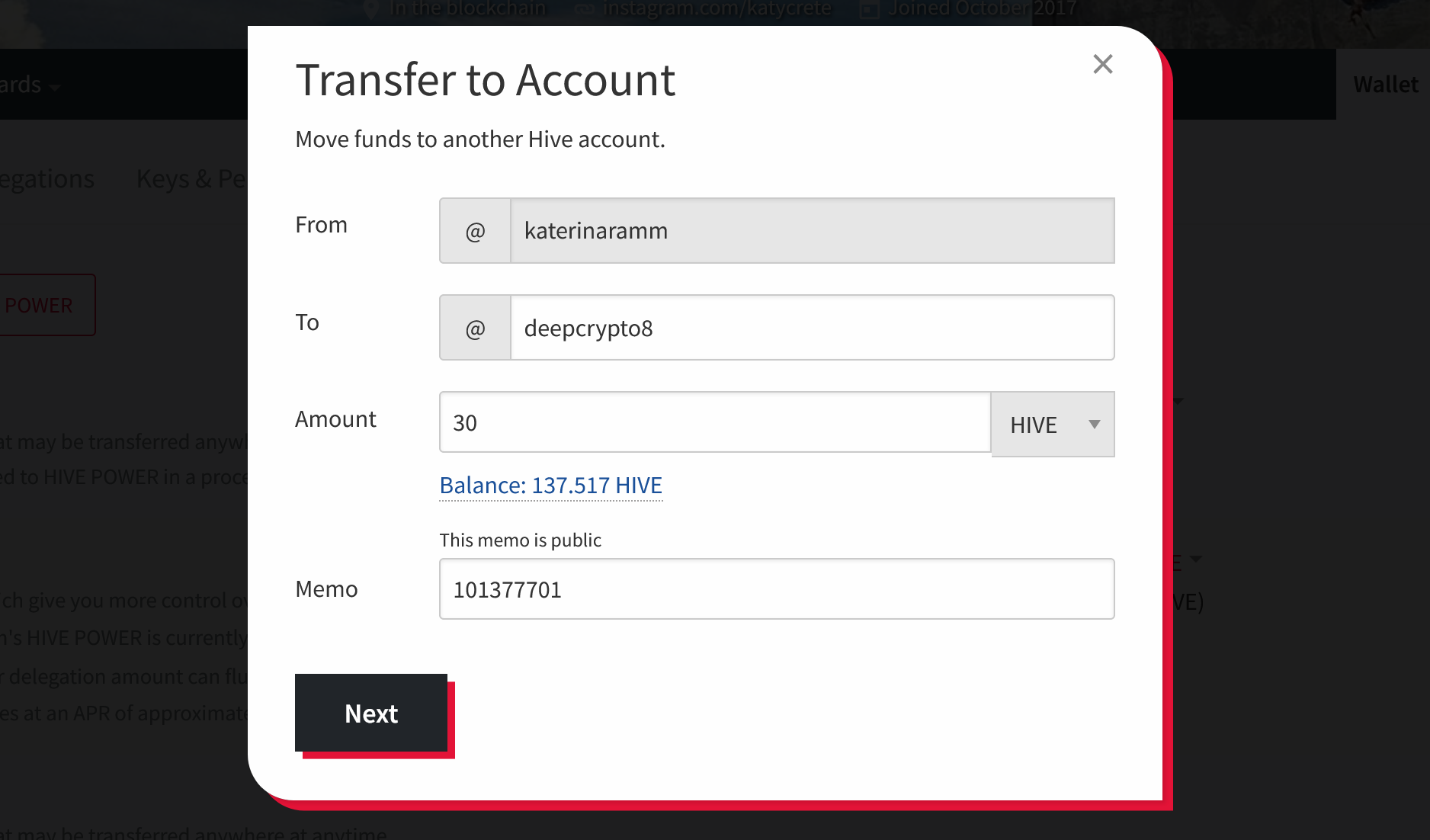 .3. Click Next > Ok and you will immediately see that the amount has been deducted from your hive
If you go to the transfers on the wallet, you will also need to see your transaction there: https://wallet.hive.blog/@deepcrypto8/transfers

You will almost immediately receive a notification by Binance about the successful deposit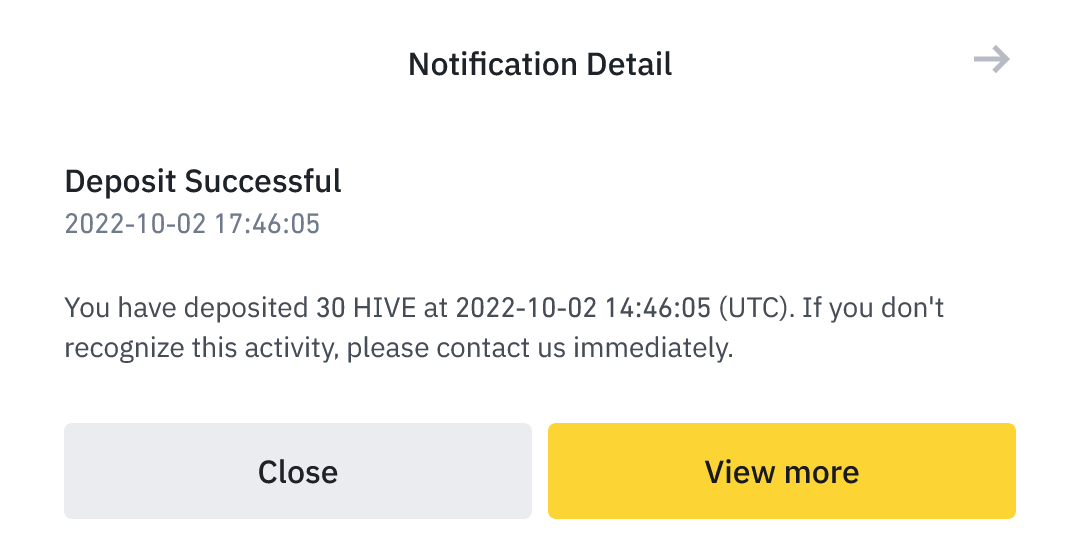 Hive are in Binance - what now?
I will convert the amount to BNB, because I am thinking of minting some NFTs in their NFT Marketplace.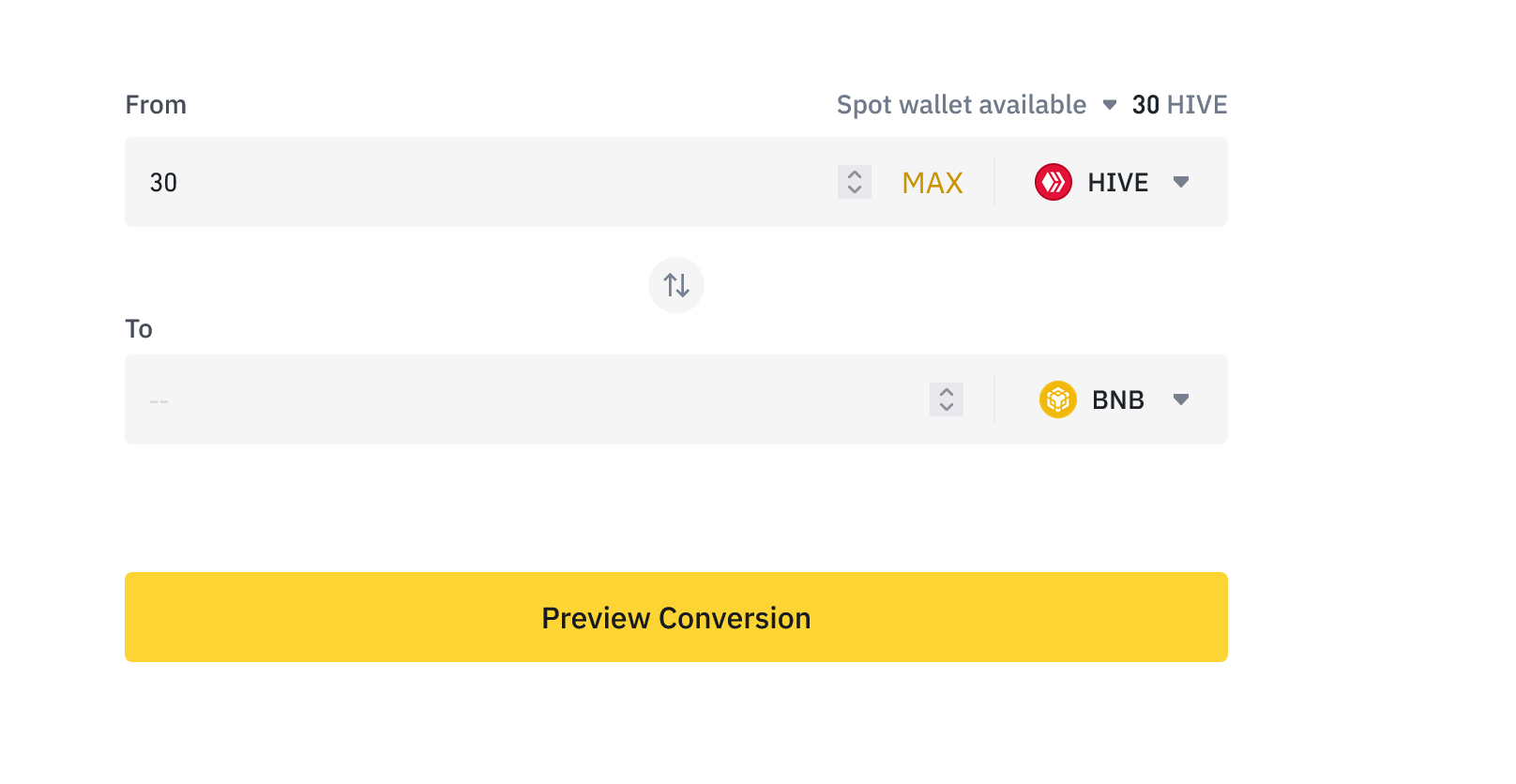 You can visit https://www.binance.com/en/convert and convert it to any coin.
Binance NFT Marketplace
Please note that if you wish to create NFTs you will need at least 2 followers
Please let me know if you will need help with that
This is my profile :)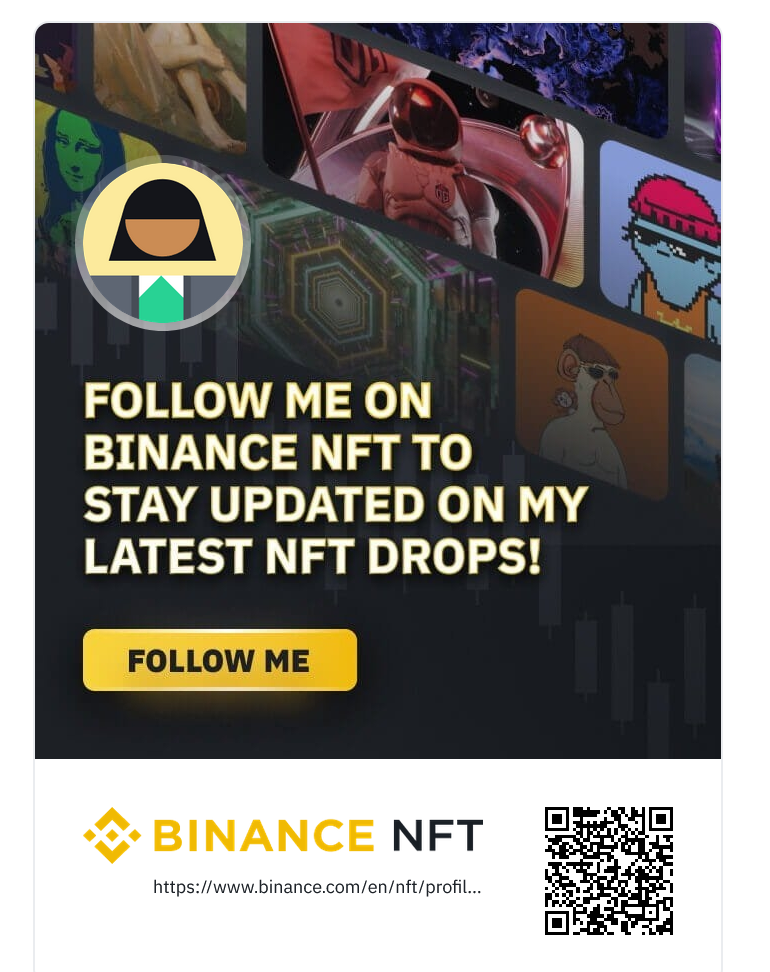 https://www.binance.com/en/nft/profile/katerinaramm-f5c6c11befefb37b780a1bfdd8bf75ac
TL;DR
It is easy to send & convert your HIVE to any coin is supported by Binance.
It is so easy as transferring funds between wallets. Pay attention to the name / memoo - they need to be identical as presented in your Binance account.
What did you think of the process?
I hope it was detailed enough!
I am looking forward for your feedback. Is there anything I have left out?
Feel free to reach out to me here, on twitter https://twitter.com/katerinaramm1 or on discord katerinaramm#7862 if you have any queries!
Posted Using LeoFinance Beta
---
---